Drift Creek Falls
Distance: 1.5 miles
Elevation Gain: 490 foot gain on return
Access: Paved Forest Road
Drift Creek Falls is a 75 foot horsetail type waterfall that is scenic but the 240 foot suspension bridge towering 100 feet above the creek steals the show. The bridge is the longest suspension trail bridge in any national forest in Oregon and Washington A nice tourist trail works 1.5 miles down to the falls but requires all the uphill on the way back. The falls are best in spring and fall when the rains increase the volume of flow. The trail and bridge were completed in 1997 to reach this remote and unique location in the Coastal Mountains. The bridge was built for $170,000 by a Seattle company after an accidental death in 1993 ended an initial effort by a Forest Service bridge-building crew.
Oregon Hiking Trails
Route
Just follow the main trail as it winds down to the falls. Avoid two left turns that say North Trail. This is a loop that winds around the forest with no particular destination.
Access
From Highway 101, just south of Lincoln City, travel east on Drift Creek Road, then right on South Drift Creek Road for ¼ mile. Turn left onto Forest Service Road 17 and stay on it (narrow but paved) to the trailhead in approximately 10 miles.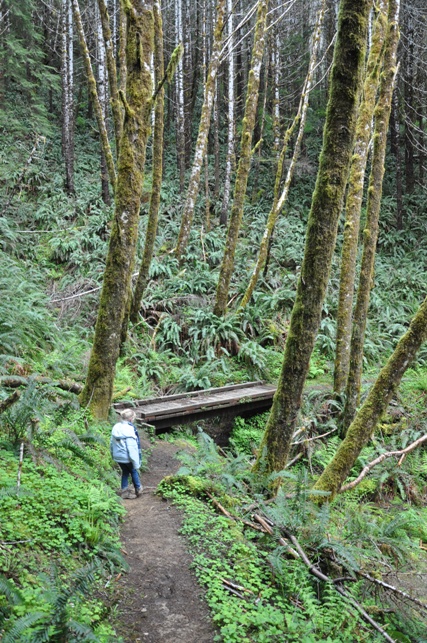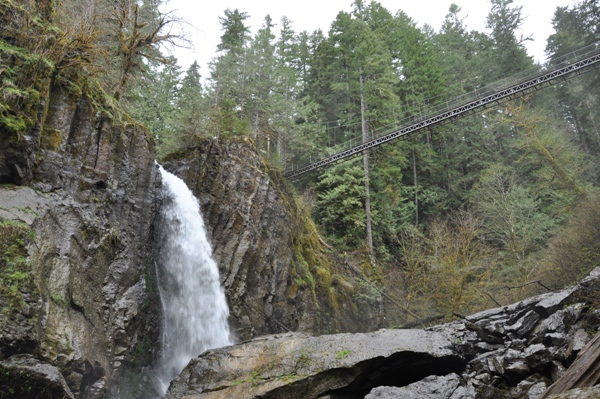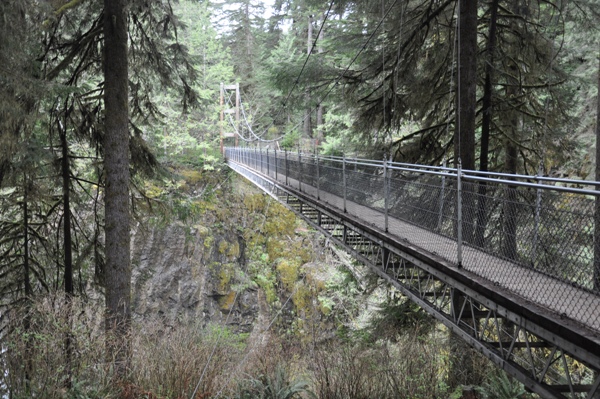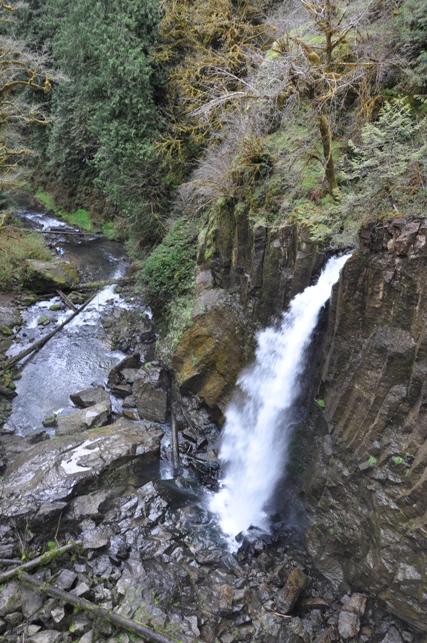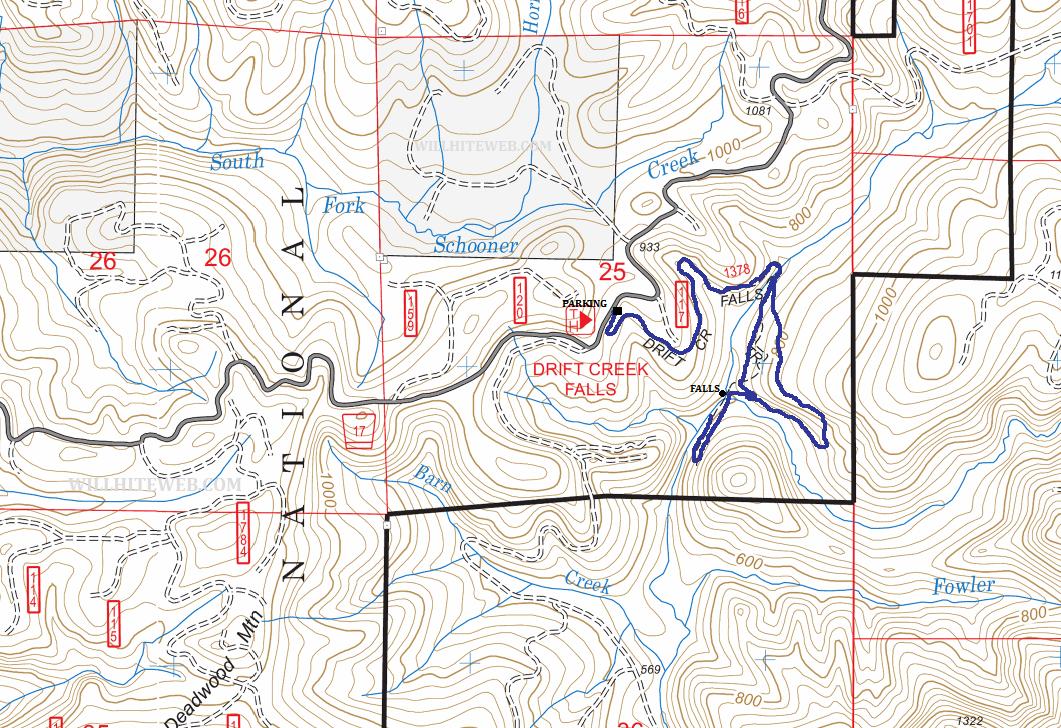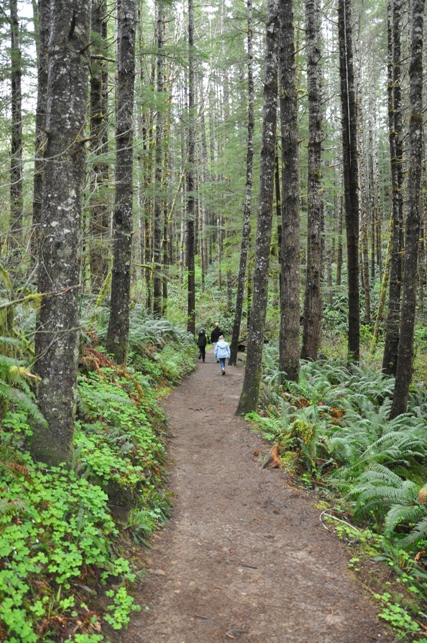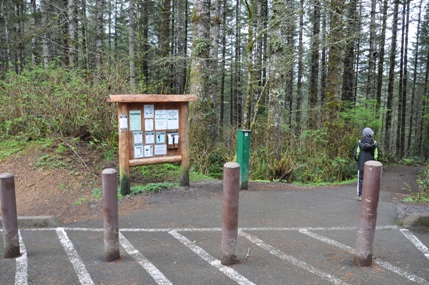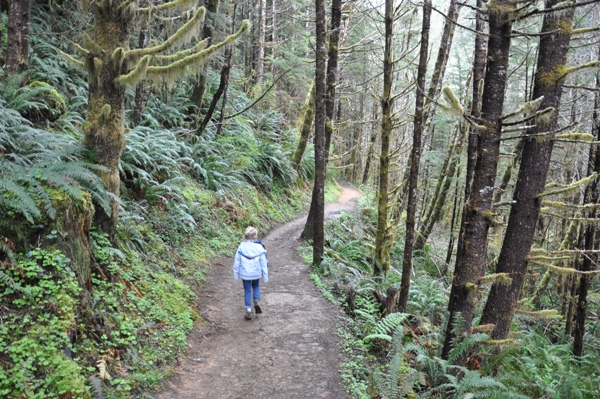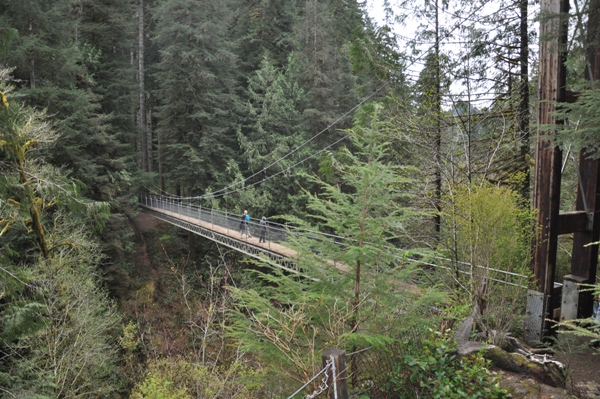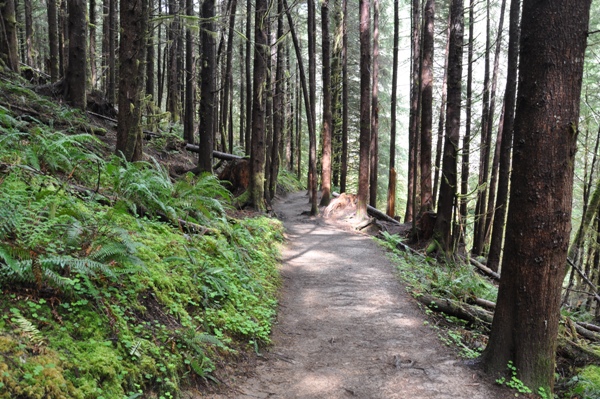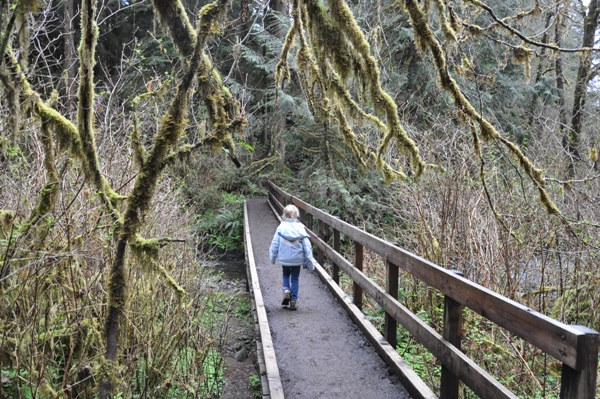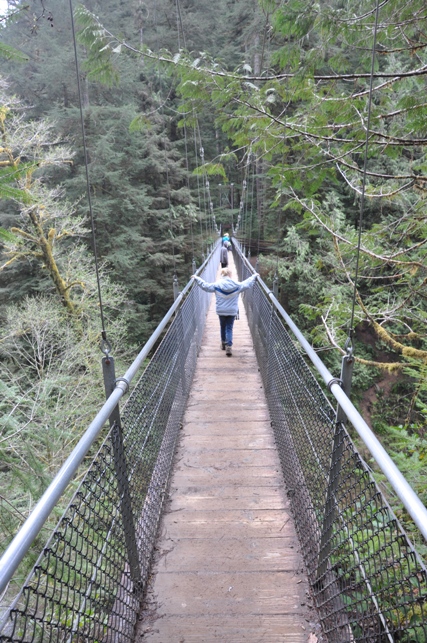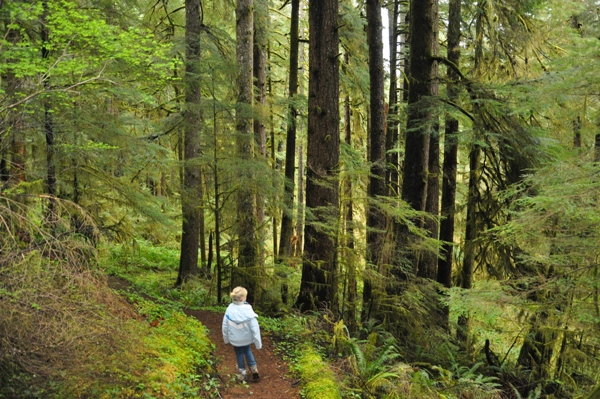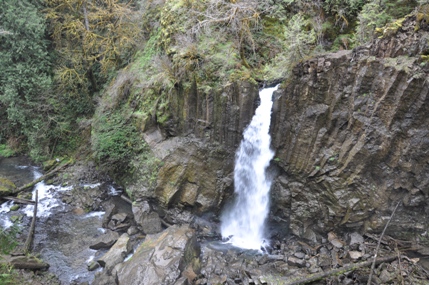 Trailhead
Drift Creek Falls from the bridge
Safe for kids
Below: approximate location of the trails