Cape Lookout North Trail
Distance: 2.3 or 4.8 if you go to the end of the Cape
Elevation Gain: 1,000 RT or 2,340 RT to the end of the Cape
Access: Paved Road
This is part of the Oregon Coast Trail and a hike easily done when camping at Cape Lookout State Park. It leaves the south end of the park where you pass by all the rental park cabins. Quickly enough, you are climbing up a high bluff. Several openings allow views to the west and the north to Netarts Spit, Oceanside and Three Arch Rocks. The trail continues a traverse above steep slopes before it drops down to Cape Creek where a very nice bridge was recently built. Then it climbs back up, to reach the highest point at the trailhead for the main Cape Lookout Trail. Now you can continue or return. If continuing, you can go to the end of Cape Lookout in 2.4 miles or take the South Trail 1.8 miles down to beaches on the south side of Cape Lookout.
Oregon Hiking Trails
Access
The north access is at the Cape Lookout State Park Day-Use Area (fee required). The south access is at the Cape Lookout Trailhead (free), 2.6 miles south of the Cape Lookout State Park Campground Entrance on the Three Capes Scenic Route.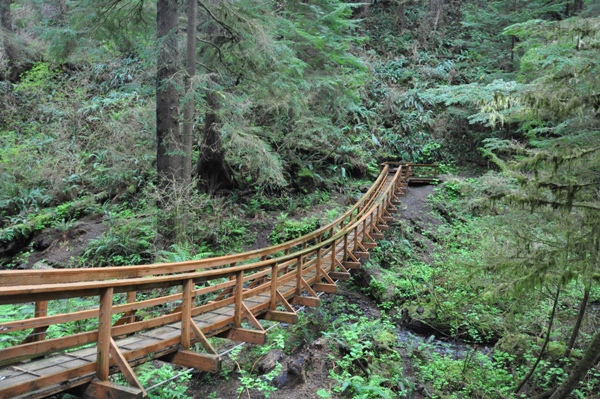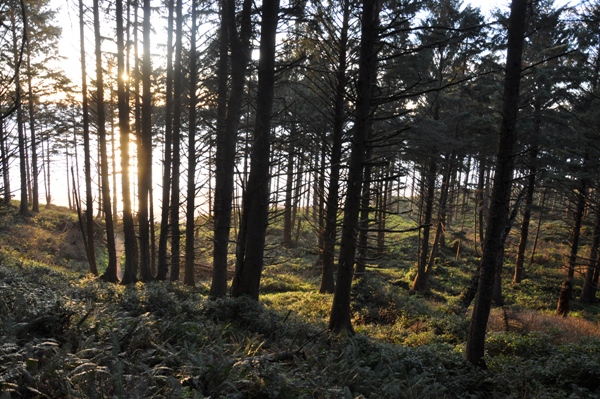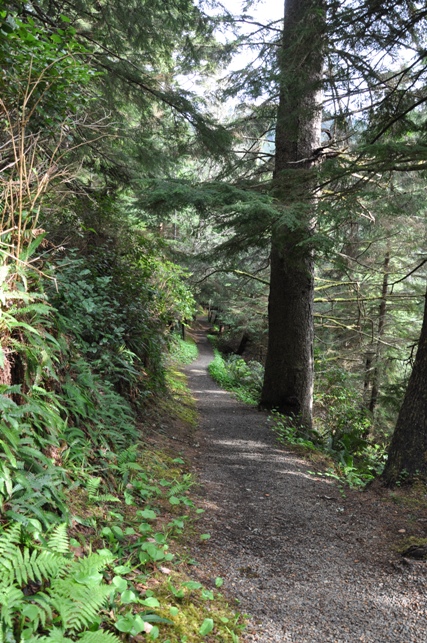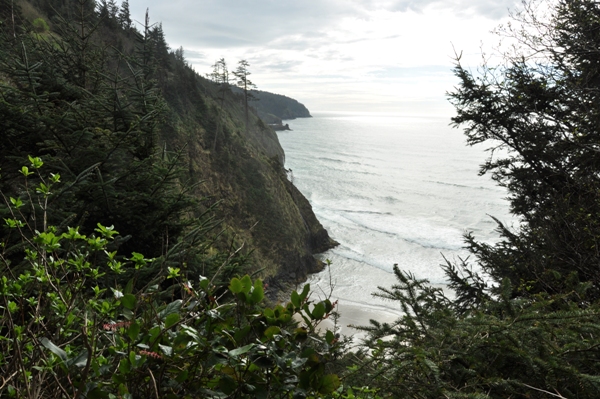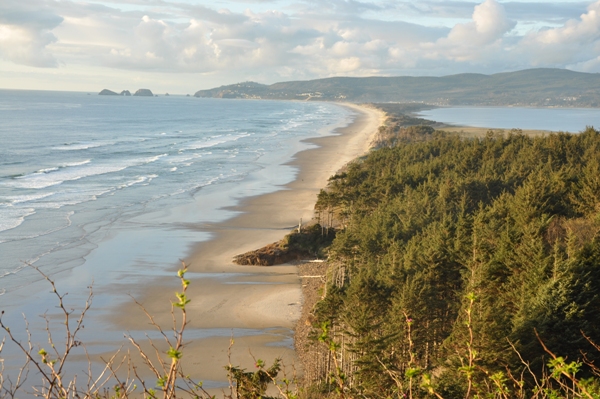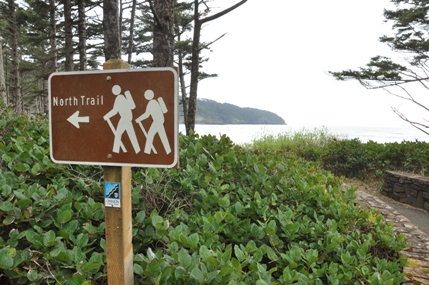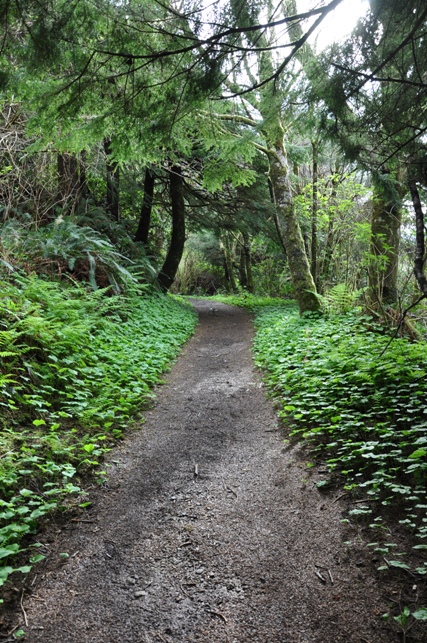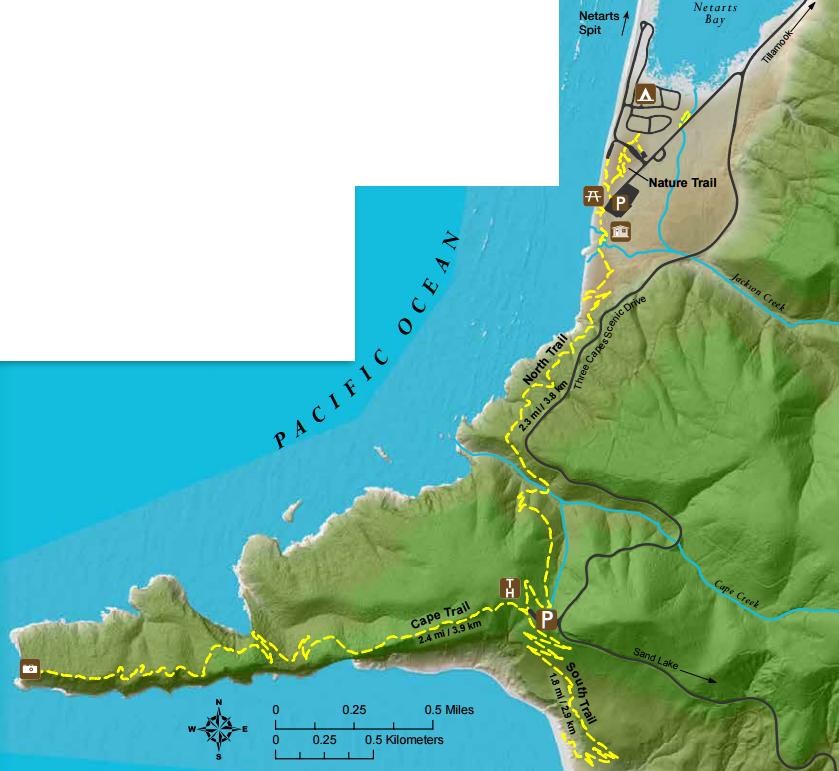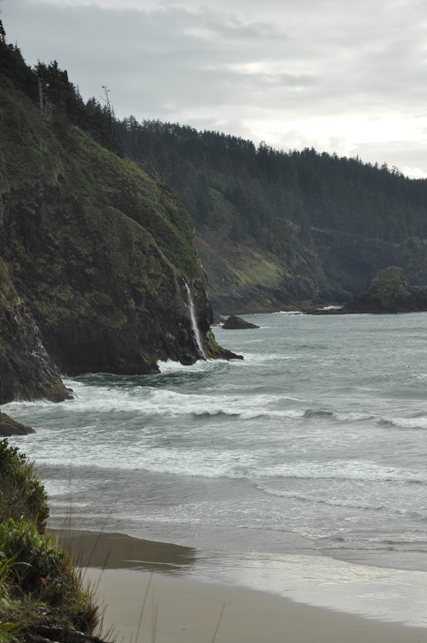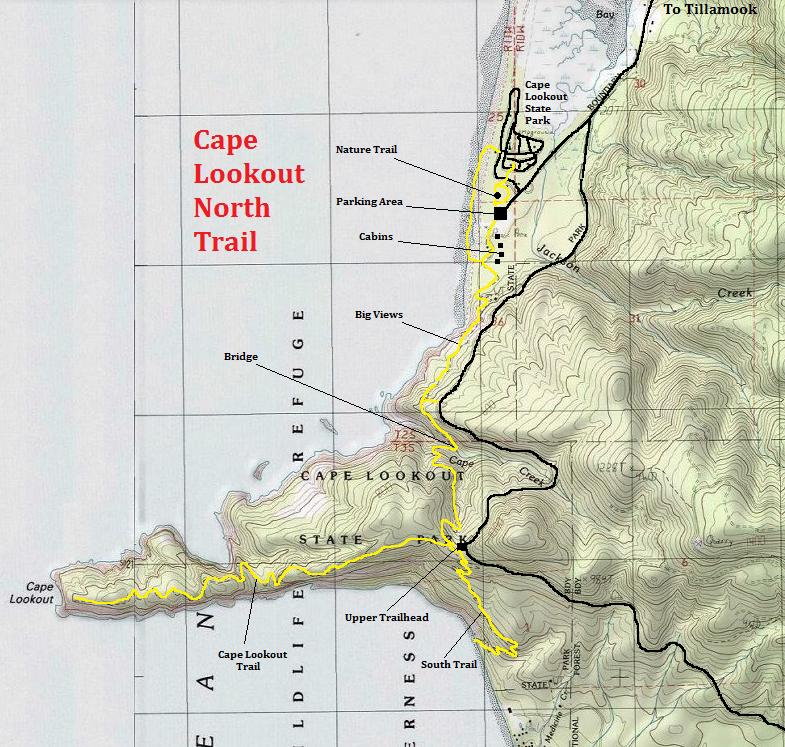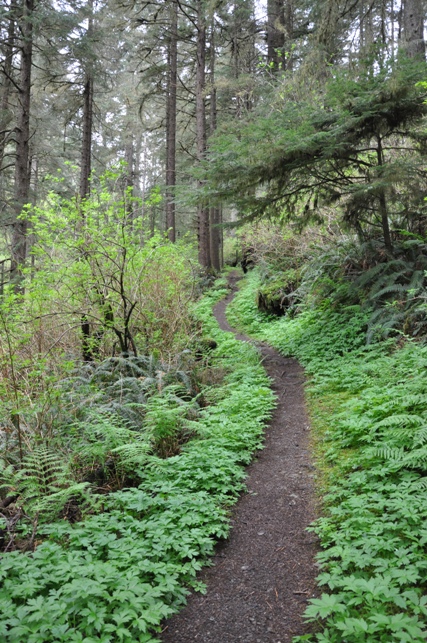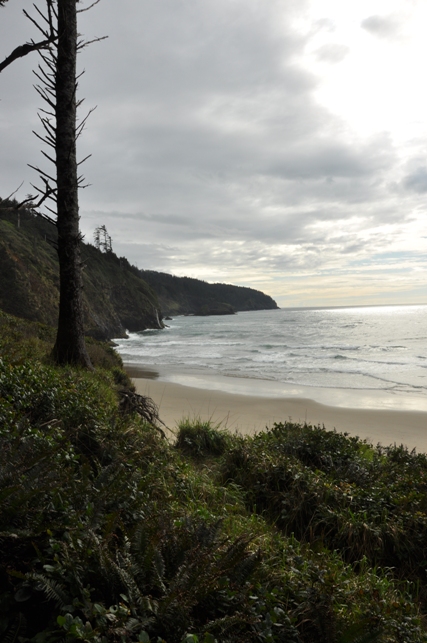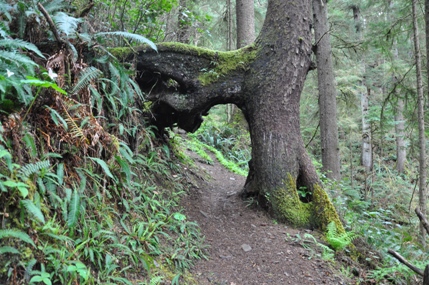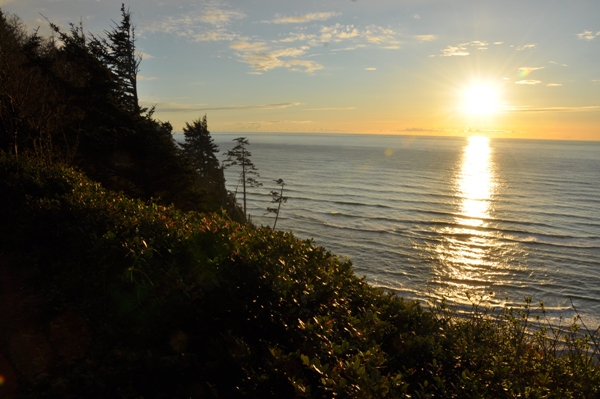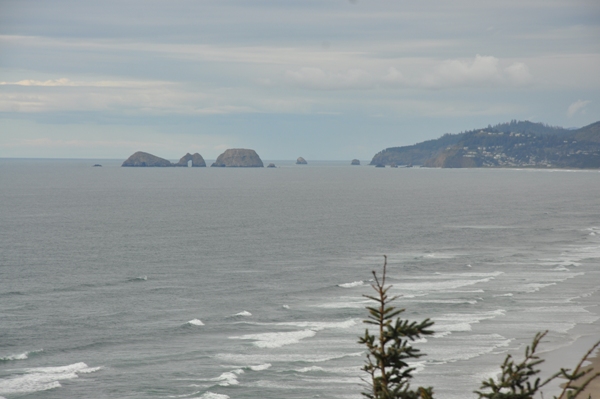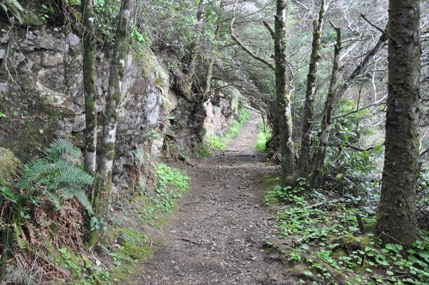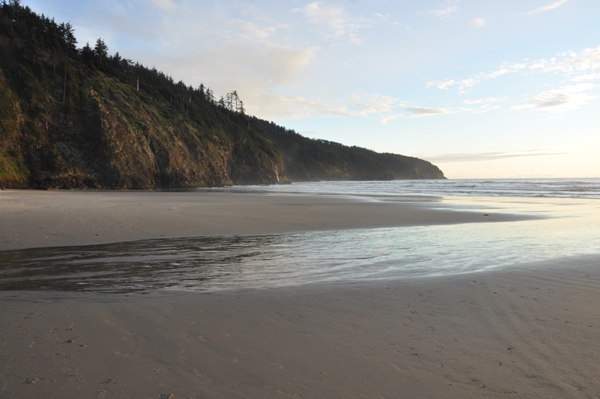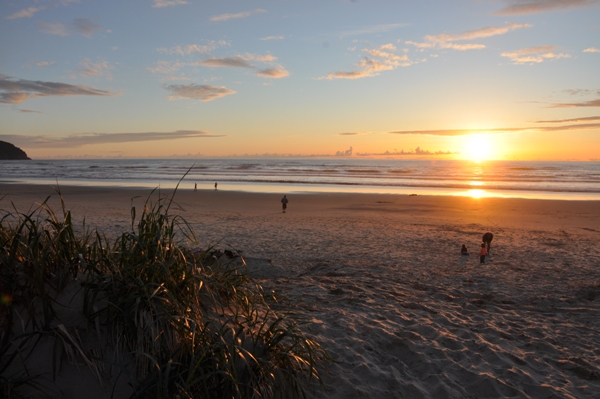 Leaving the campground up the switchbacks to Cape Lookout
North Trail sign near the Day-Use area with ultimate destination in the distance
Leaving the Cape Lookout beach area to get above the cliffs
Looking north - Netarts Spit
Three Arch Rocks and Oceanside
Bridge over Cape Creek
Nearing sunset
Cape Lookout
Sunset from Cape Lookout State Park
Below: map shows all three trails: North Trail, South Trail and the Cape Lookout Trail