Distance: 7 miles from lower, 4 from upper, 3 from upper/upper
Summit Elevations: 6,926 feet
Elevation Gain: 3000 from lower, 1,400 upper, 1000 from upper/upper
Access: Paved to Upper Trailhead, rough dirt to upper/upper
Lookout Mountain (Ochoco Mountains)
Located in the Ochoco Mountains in the Ochoco National Forest is Lookout Mountain. The summit of Lookout Mountain happens to be the Crook County highpoint with a whopping three trail routes to the top. Lookout Mountain is also the second highest point in the Ochoco Mountains and the 40th most prominent peak in Oregon with over 2,400 feet of prominence . The summit is clear of obstructions making for distant views in all directions. You an see west to the Cascades, east to the Strawberry Mountains and everything between. Along the way, you can find many mine sites with interesting buildings, as well as a surprising amount of old growth ponderosa pine and true fir trees. Much of the mountain is now protected wilderness. A highlight near the summit is a shelter with a nice stove for warming up. In summer, the mountain offers mountain bikers many routes, as well as equestrian users. Lookout Mountain once had a fire lookout building too. In spring, the mountain is known for wildflower displays but winter might be best, when the easy summer trail hike becomes a mild snowshoe or ski trip.
WillhiteWeb.com - Oregon Hiking & Climbing
From Prineville: Take Hwy 26 east for 14 miles. Take a right onto the Ochoco Creek Road (Road 123 or 22) and continue 8 miles to the Ochoco Ranger Station. Just before the station, find the lower trailhead and Ochoco Campground. For the higher trailheads, the road curves and becomes Canyon Creek Road (FR 42). Follow it 6.5 miles to the highpoint on a saddle between Lookout Mountain and Round Mountain. A large pull-out is located here and your likely starting point in winter (if plowed). When not blocked by snow, you can take a right on a dirt road and quickly find the Upper Trailhead parking area. But, a rough road continues another mile to a third "upper, upper" trailhead (see map).
Access:
From the paved pullout on Forest Road 22 or the parking lot of the upper trailhead (both next to each other), look for the sign saying Lookout Mountain Trail #808. You can follow this trail for one mile or follow the road just below for the same first mile. Both come together just before Mother Lode Mine Trailhead (upper/upper). From Mother Lode Mine Trailhead, there are two trails to the summit but the fastest one is the one saying summit trail. Follow it through nice ponderosas until views start to open up and you reach the summit plateau. The shelter is hiding in trees below the summit.
Route: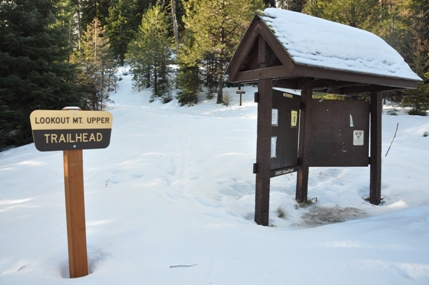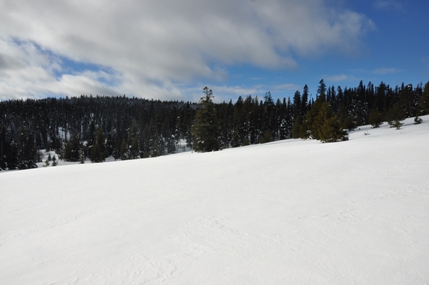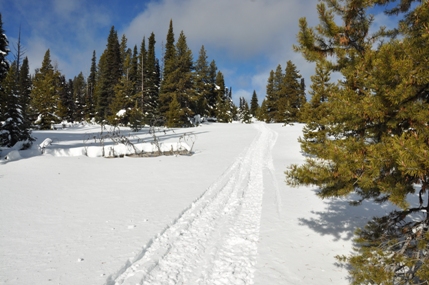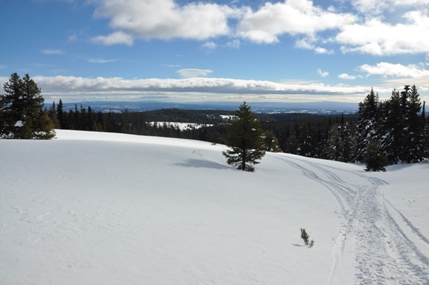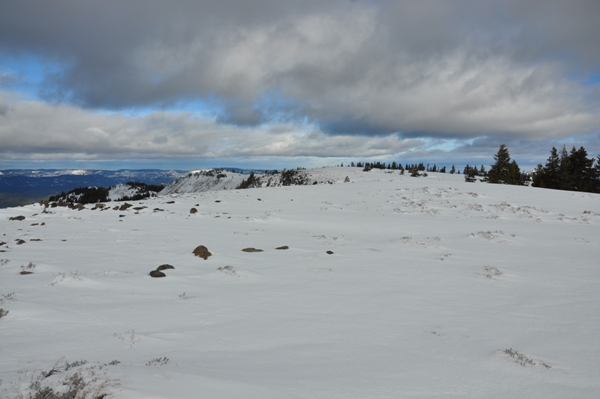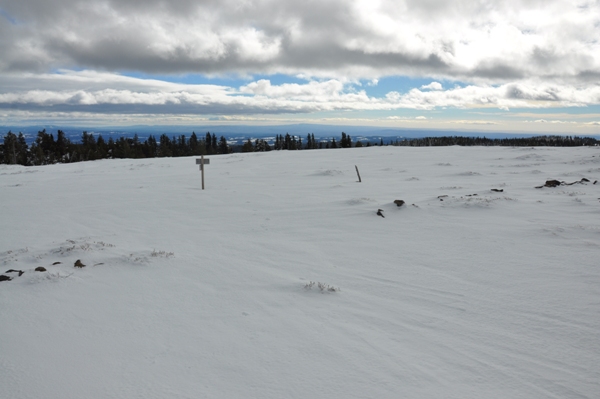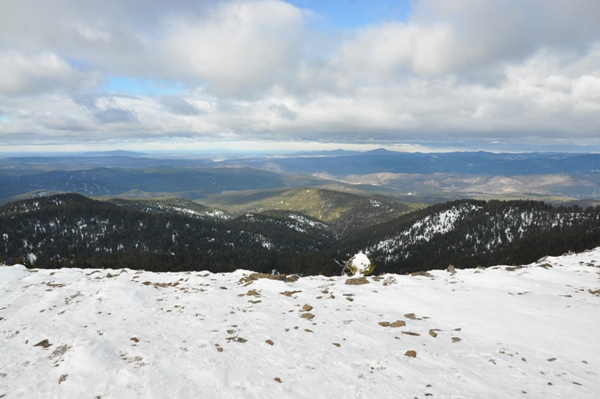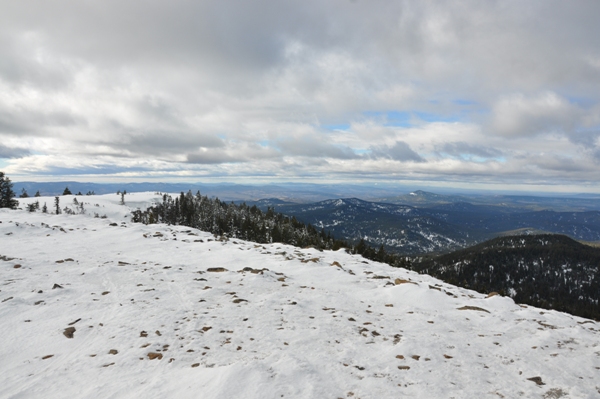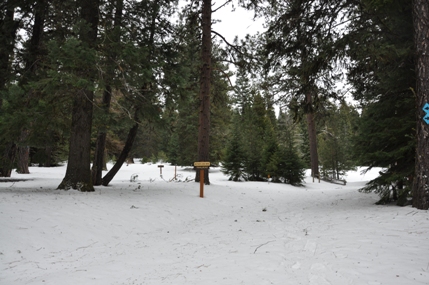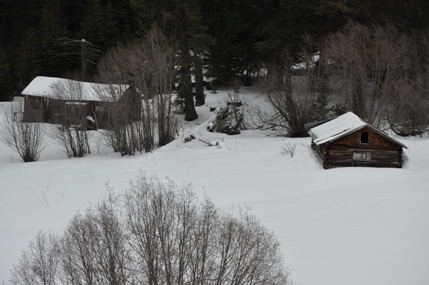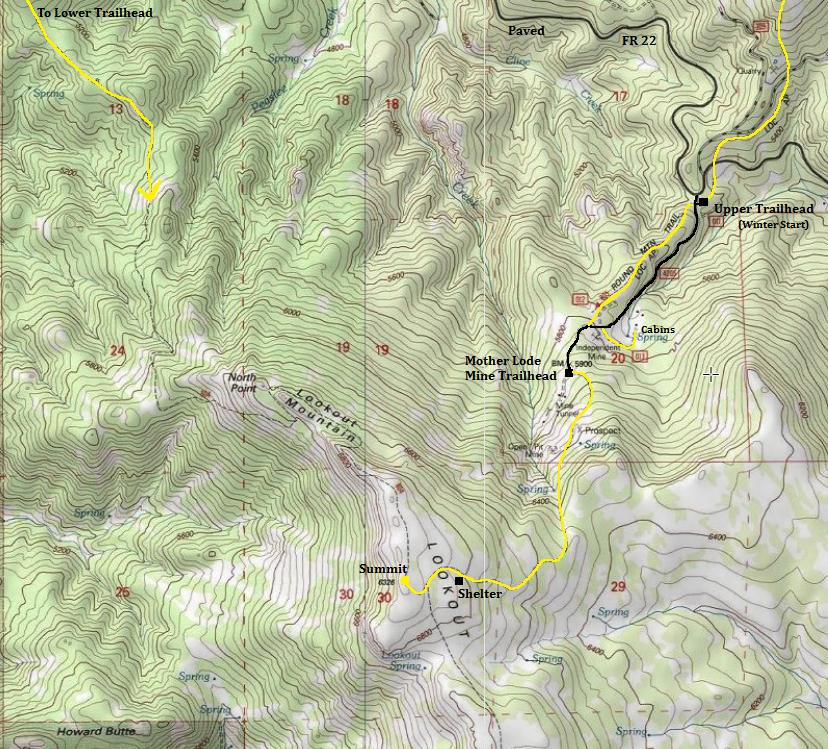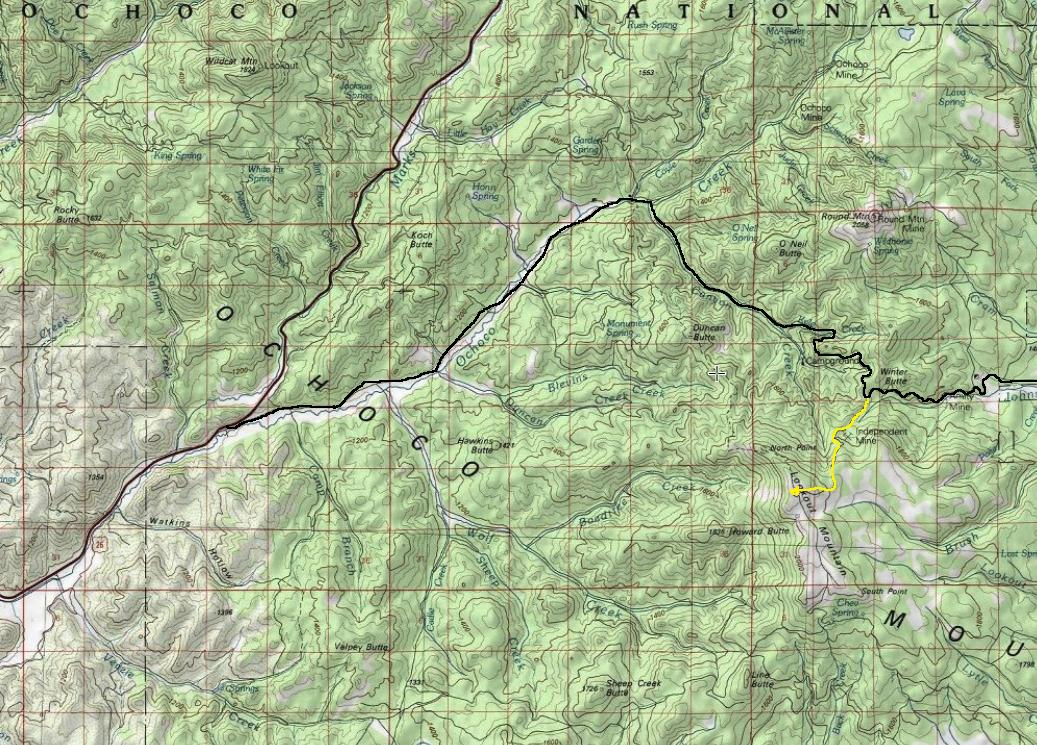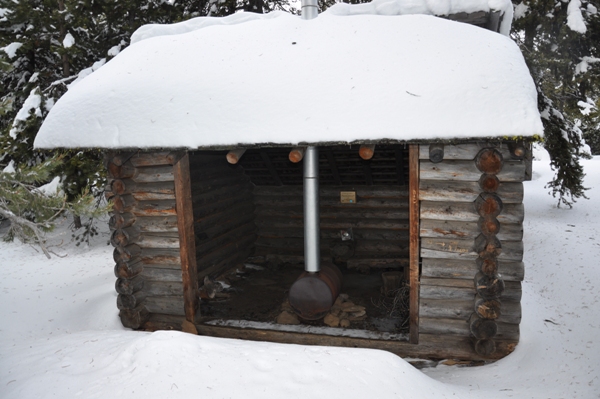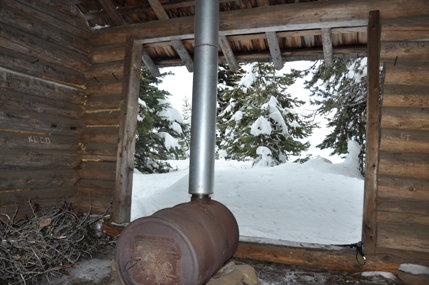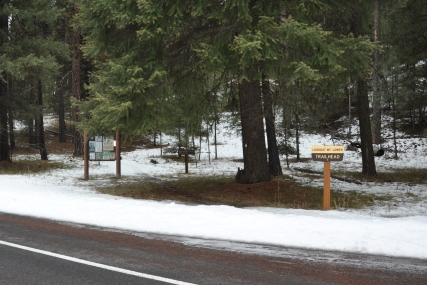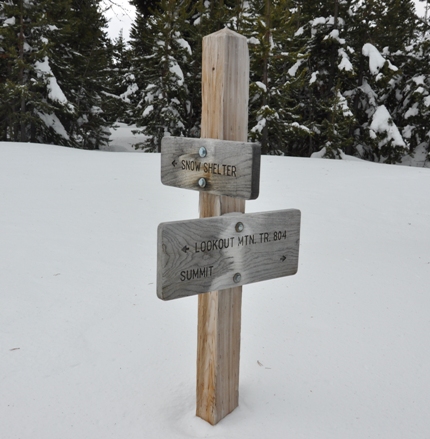 Summit view looking north
Summit view looking south
Summit view looking west
Summit view looking east
Warming shelter near the summit
Upper trailhead near the paved FR 42
Lower trailhead on Ochoco Creek Road near the campground
Mother Lode Mine Trailhead
Thank you snowmobile
Independent Mine Buildings