Yahoo Lake Campground
Yahoo Lake campground is a remote campground on the Olympic Peninsula administered by the Washington Department of Natural Resources. Campsites are in the woods with views of Yahoo Lake. The first camp is just minutes walk from the parking area. Campsites are first come, first served. Combining this hike with a trip up Kloochman Rock makes the long drive into the hills worth the trek from Highway 101.
Access
Elevation: 2,400 feet
Distance: Up to half mile
Elevation Gain: 150 feet
Access: Good gravel roads
Olympic Mountains
From Highway 101, turn onto the Clearwater Road and zero odometer. Go 13.6 miles, then turn right on the paved C-3000 line. At 17.6 stay straight on C-3000. At 20.9 stay straight on C-3000At 33.1 turn left staying on C-3000. At 23.6 you reach the Yahoo Lake trailhead.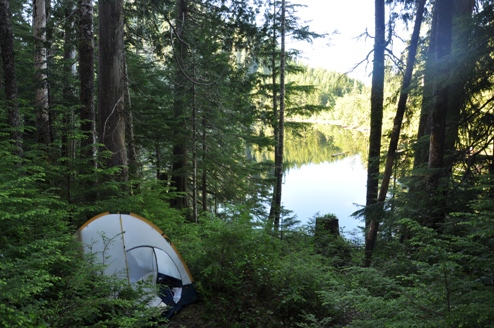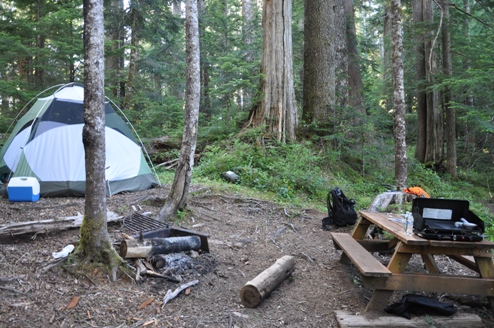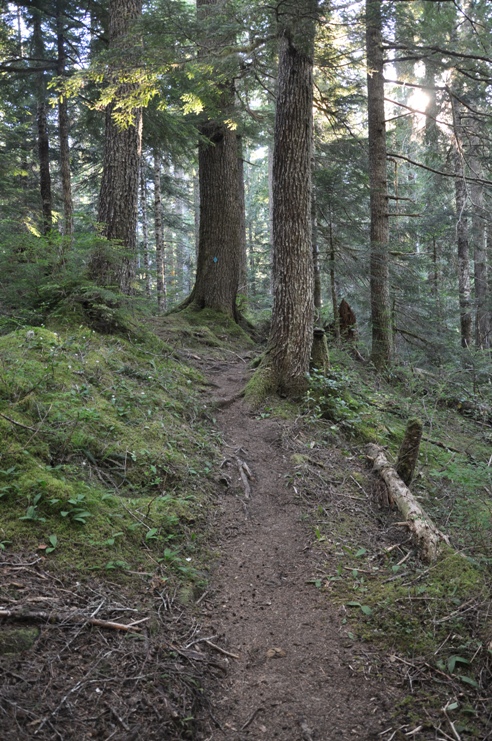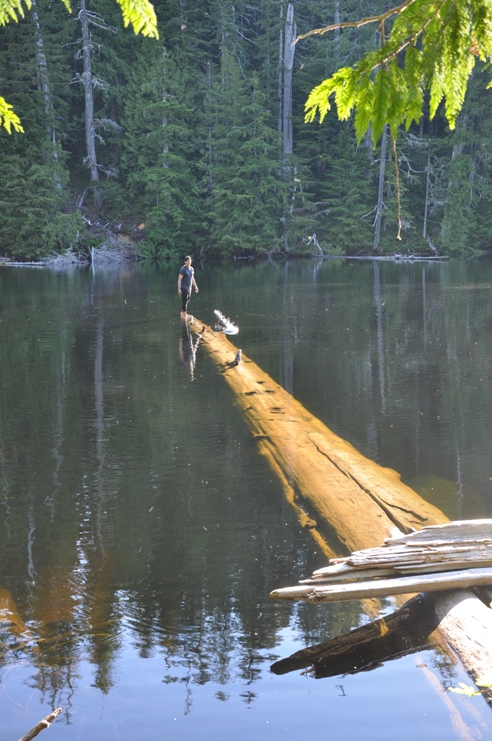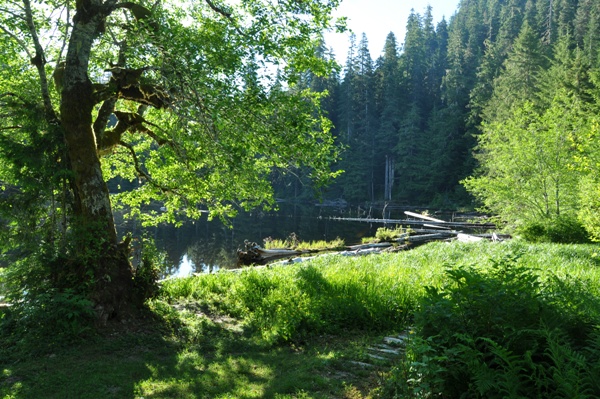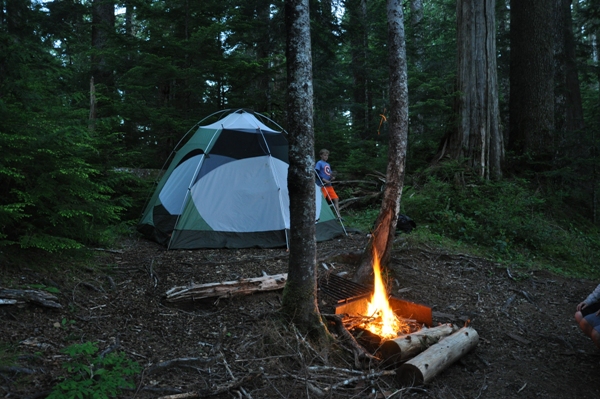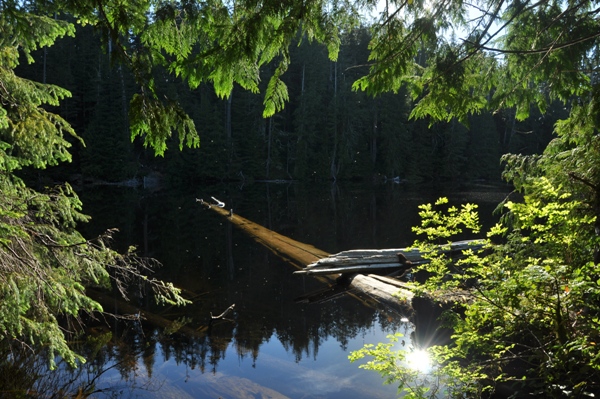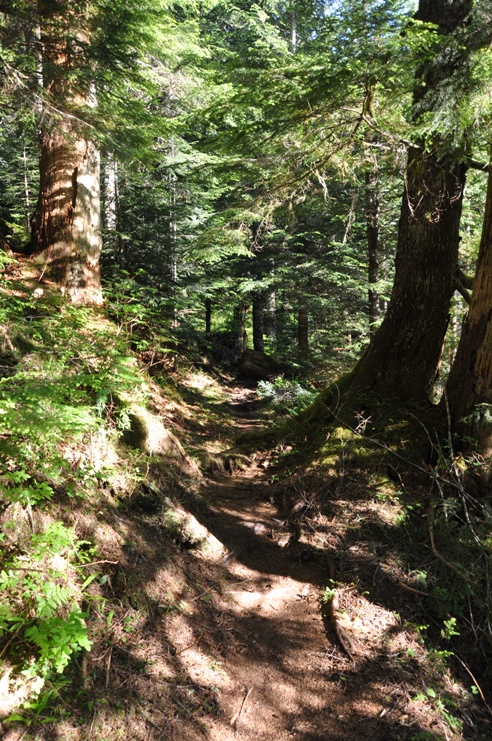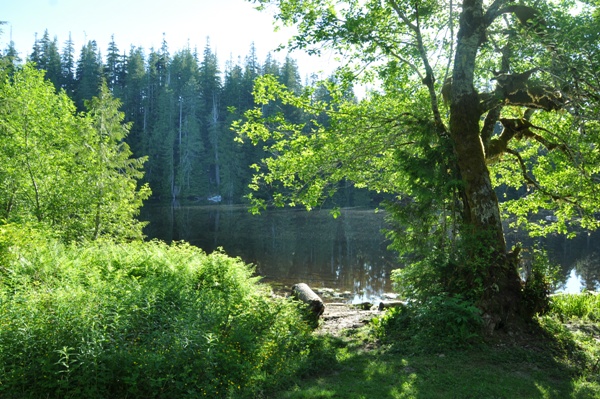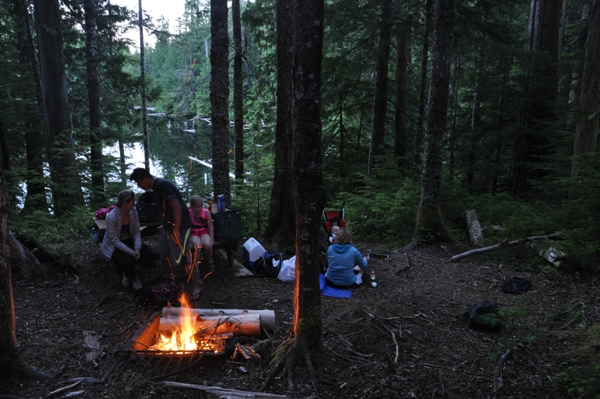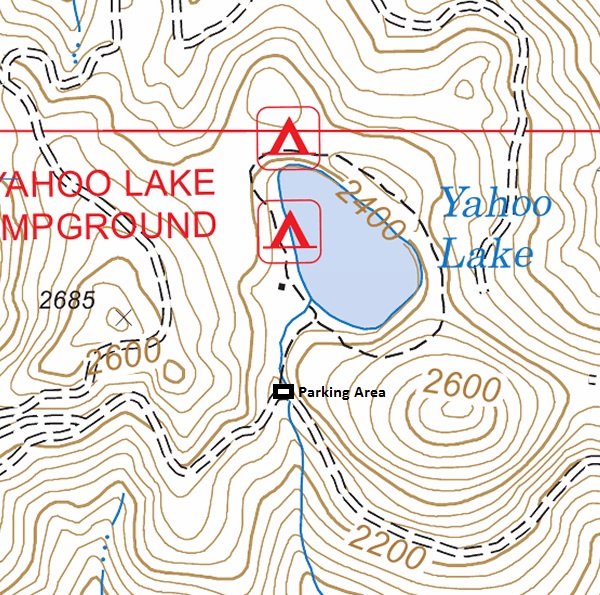 Trail with blue diamond on trees
Most camps are one tent site only
Lake from campsite
Out there