Welch Peaks, Hawk Peak, Silver Lake
Olympic Mountains Hiking & Climbing
Distance: 8.5 miles
Summit Elevations: Welch 6,110 Hawk 6,545
Elevation Gain: 5,000 feet
Access: Mostly paved or good gravel
The Mount Townsend trail can be a highway of hikers, most of whom are new to hiking. For those with a bit more experience, the trail to Silver Lake soon becomes appealing. It requires nearly hiking up Townsend, but then dropping 600 feet to reach. If Silver Lake seems tame, consider the next level of adventure off the Townsend Trail. A trip up Welch Peaks and Hawk Peak is the climax of the region and offers the best way to explore this corner of the Olympic Mountains. It is done as a loop trip from the Townsend Saddle.
From Quilcene drive US 101 south for 1.5 miles. Turn right onto Penny Creek Road. After 1.5 miles bear left onto Big Quilcene River Road (Forest Road 27). Drive 14+ miles, ignoring minor turn-offs. Bring a map, the route is fairly signed but many signs have been misleading in the past.
Access:
First you must hike the main Townsend trail 3 miles & 2,600 gain to a signed turn for Silver Lake. The left turn will climb 200 feet in a half mile to a notch on the south ridge of Mt. Townsend. The loop starts here. Leave the main trail and find a climbers trail on the ridge going south (the one that doesn't dead end in 10 feet). This climbers trail on the ridge is rather nice and goes all the way to the summit of Welch Peaks. Near the end, the route gets a bit narrow on the ridge which might make a trail hiker nervous. From the summit of Welch, the route drops down and just follows the ridge. The trail is less obvious in places but very obvious where you need it. After several ups and downs, the trail does fade out but simple cross county skills will get you to the saddle south of Silver Lake. If in doubt, stay high on the ridge crest, don't drop low. From the saddle south of the lake, a climbers path goes up the steep bulge. (Trail not visible until further up the saddle). Soon, several climbers trails are all working up the hillside. At the top, the path follows the crest until near the summit of Hawk Peak, in converges with another climbers trail coming up form that west basin above Silver Lake. Follow the ridge to the summit. Descend via the climbers path going down into the basin. It crosses several talus fields and so the trail is easily lost. Route finding is easy, just drop down until you reach the lake. From the lake, find the trail on the west side that takes you 2 miles back to the Townsend Saddle.
Route: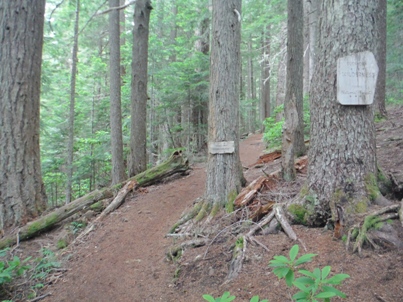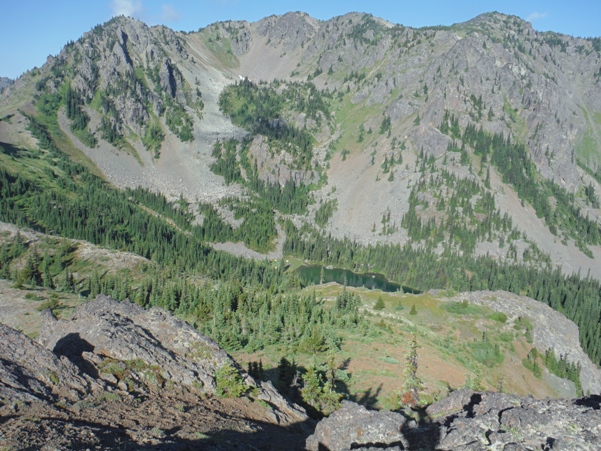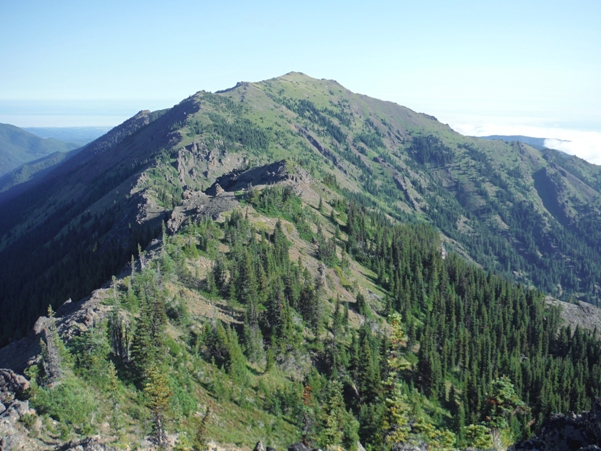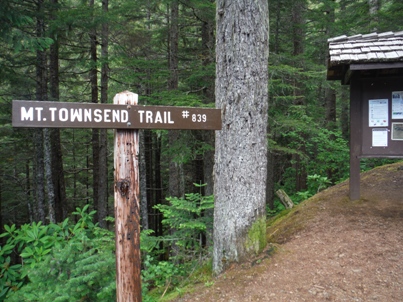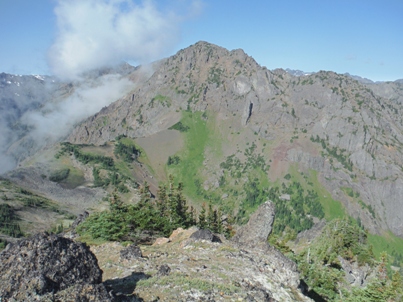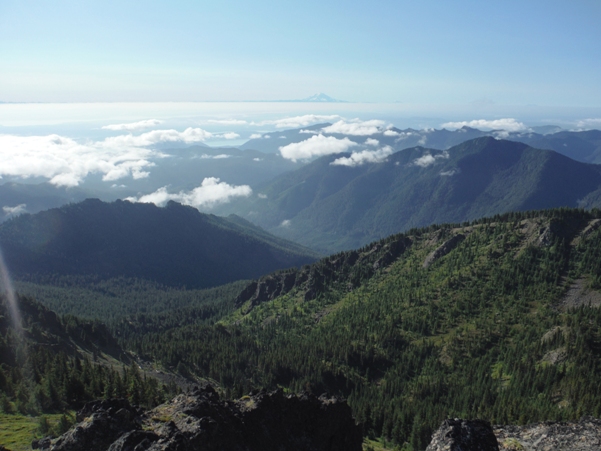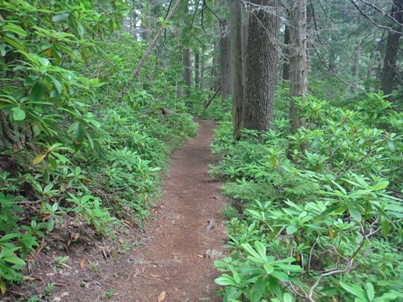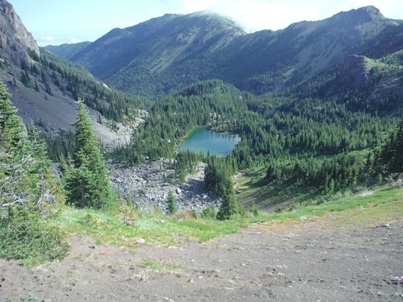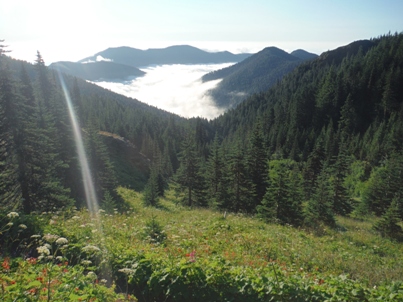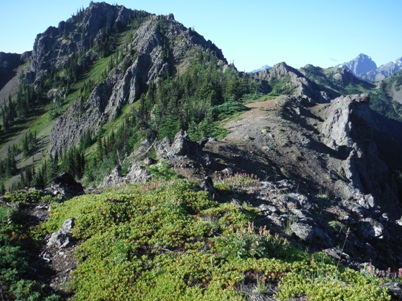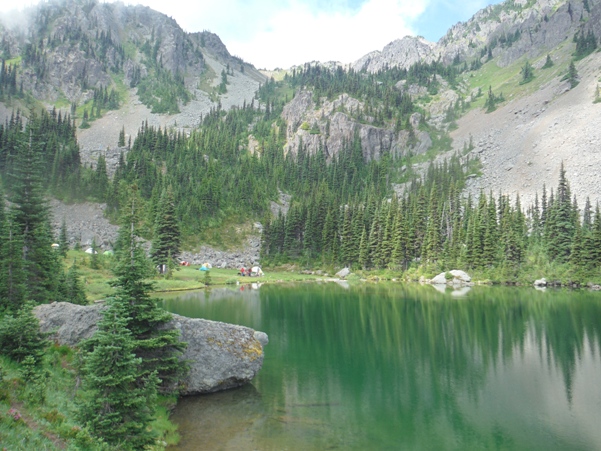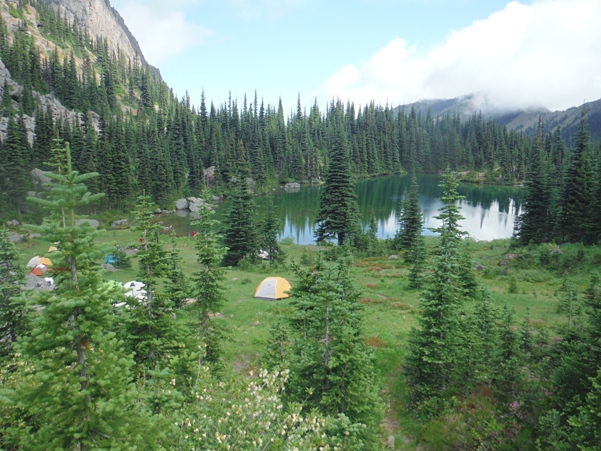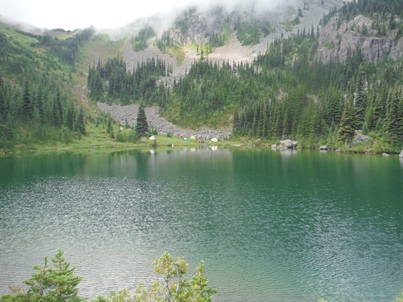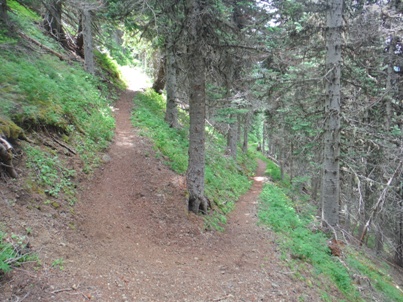 Silver Lake and the pass south of the lake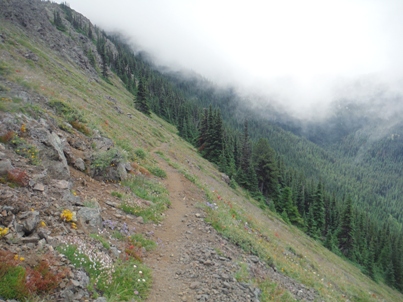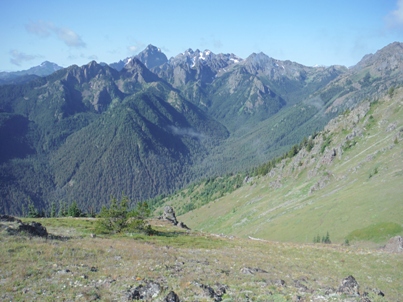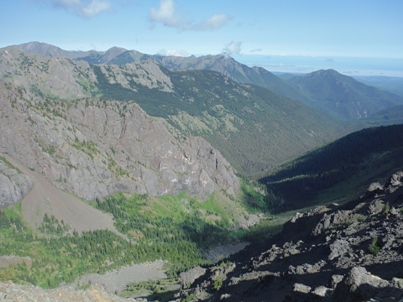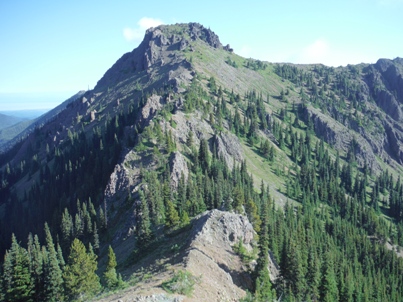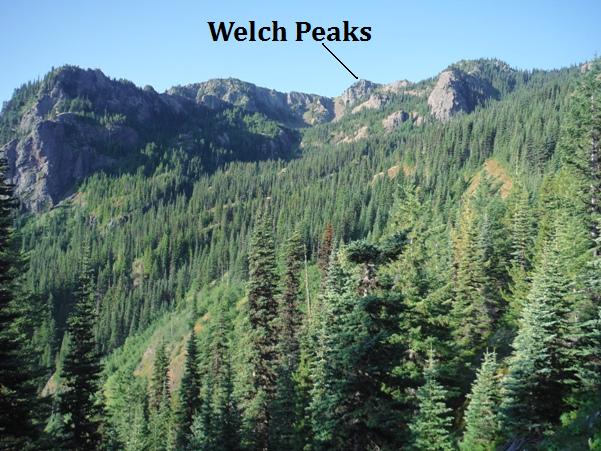 First views of Welch Peaks from the Mt. Townsend Trail
Mount Townsend from route up Welch Peaks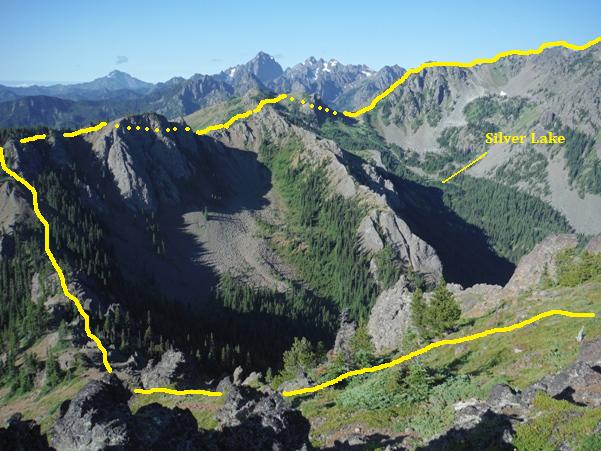 Traverse from Welch Peaks to Hawk Peak
Looking SE over Puget Sound to Mt. Rainier
Silver Lake and Hawk Peak
Trail down to Silver Lake
Silver Lake Trail dropping down to the valley
Silver Lake and Hawk Peak
Entering the Buckhorn Wilderness
First views on the Mount Townsend Trail
On the ridge heading to Welch Peaks from the north
Looking back (north) at Welch Peaks after climbing over the top
Mt. Constance group of peaks
Silver Lake from the south saddle
Mount Worthington
Looking NW to Gray Wolf Ridge, Baldy, Tyler Peak
Silver Lake and campers