The Brothers
WillhiteWeb.com - Olympic Mountains Hiking
Viewed from Puget Sound, the Brothers are impressive, with a double summit and snowy slopes that often retain visible patches of snow well into August. It's usually The Brothers or Mt. Constance that people point to and ask questions about. The Brothers can be tricky for many climbers. Depending on ones experience and the time of year, a persons success will be determined. Many have failed. The route is a steep snow climb that requires the basic climbing equipment but if you can wait until all the snow is gone, usually by late August, you can scramble up The Brothers with no prior climbing experience or gear. The access also causes problems. The climb can be done in one day but is just long enough to require two by most peoples standards. Still many attempt it in a day and turn back at some point along the route.
Distance: 8.5 miles
Summit Elevation: 6,866 feet
Elevation Gain: 6,100 feet
Access: Good dirt roads
Access:
Take Highway 101 for 13.5 miles from Hoodsport to the Hamma Hamma Recreation Area Road (FSR 25). Follow FSR 25 for 8 miles to the Lena Lake Trailhead.
Route:
Hike up the Lena Lake Trail 3 miles to Lena Lake. Follow the trail around the lake to the Brothers Trail. This trail goes for 2.8 miles through the scenic Valley of the Silent Men, reaching some campsites at the end. Take a small path following the west fork of Lena Creek. In about a mile the trail reaches an avalanche area, cross it and find a small path on the other side going into the forest. This path soon reaches the South Couloir. Ascend it a couple hundred feet then exit on the west side and continue up on scree to 5000'. Make an ascending rightward traverse near cliffs at the top of the couloir and continue to near the crest of a semi-open spur. From here follow obvious paths on the right of a narrow couloir called the hourglass. The hourglass is class 3 rock scrambling. Once through, continue up, often on scree to the summit area.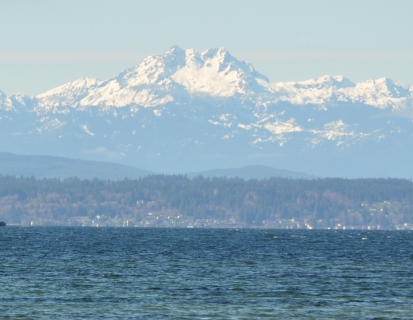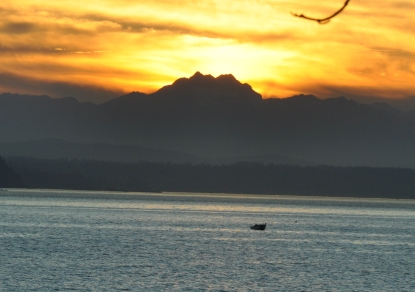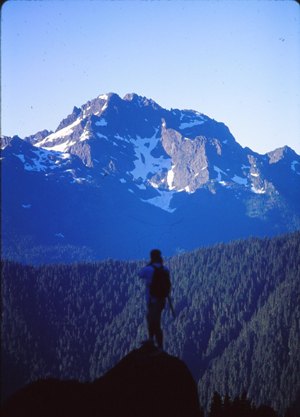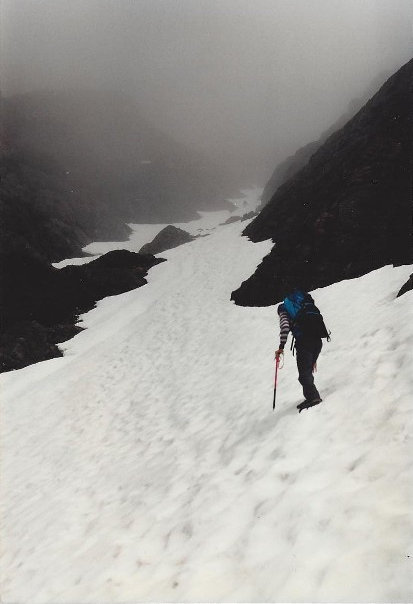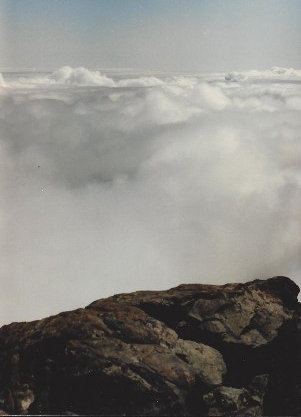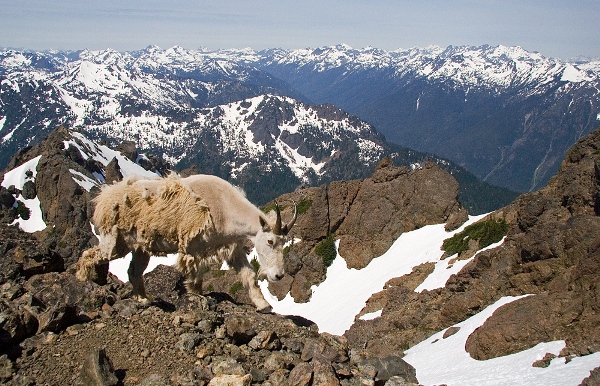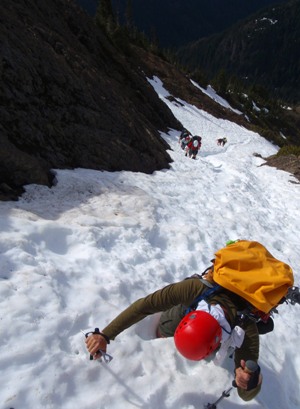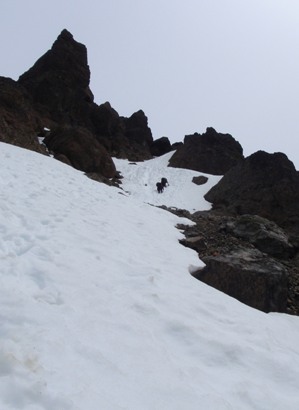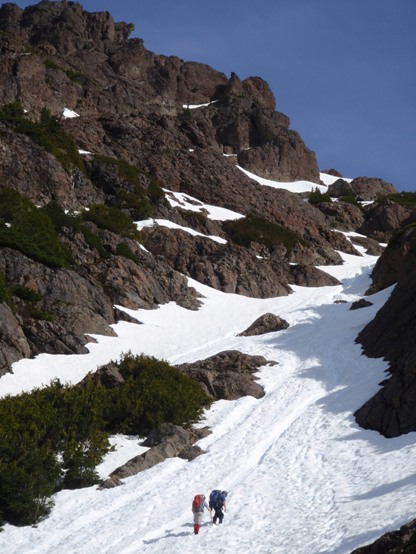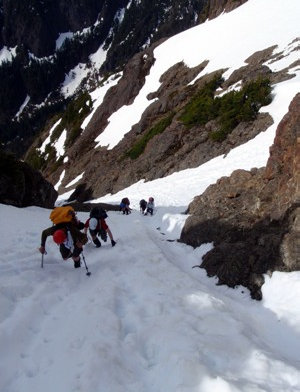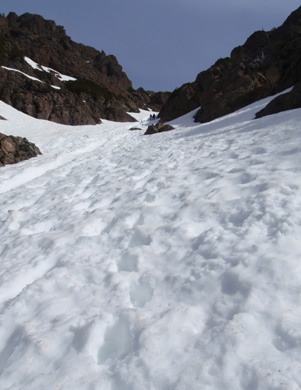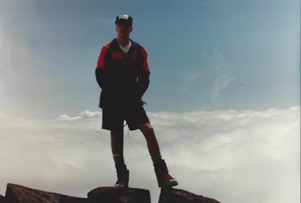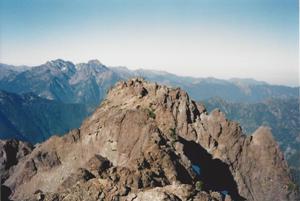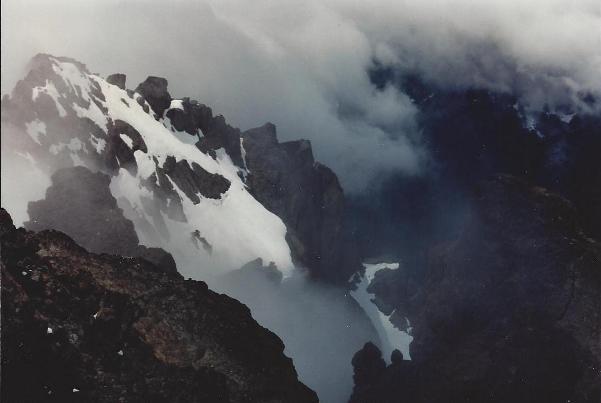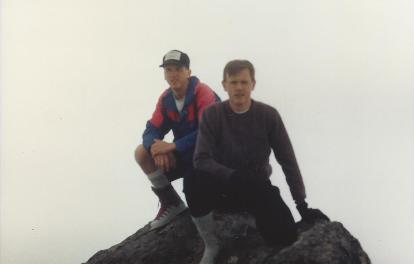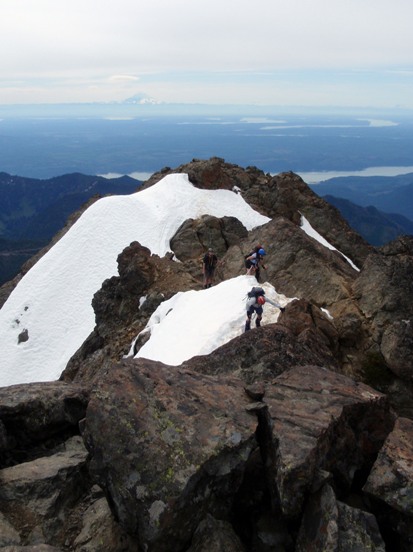 The Brothers from West Seattle
Sunset over The Brothers
The Brothers from Lake Constance
The Brothers when snow covered
Near the summit of The Brothers
I've done The Brothers twice but both times with plastic cameras. Some of the sharper pictures below are from pkrebs and gimpilator of Summitpost.org
Brothers on The Brothers...taken by another pair of brothers!
The other summit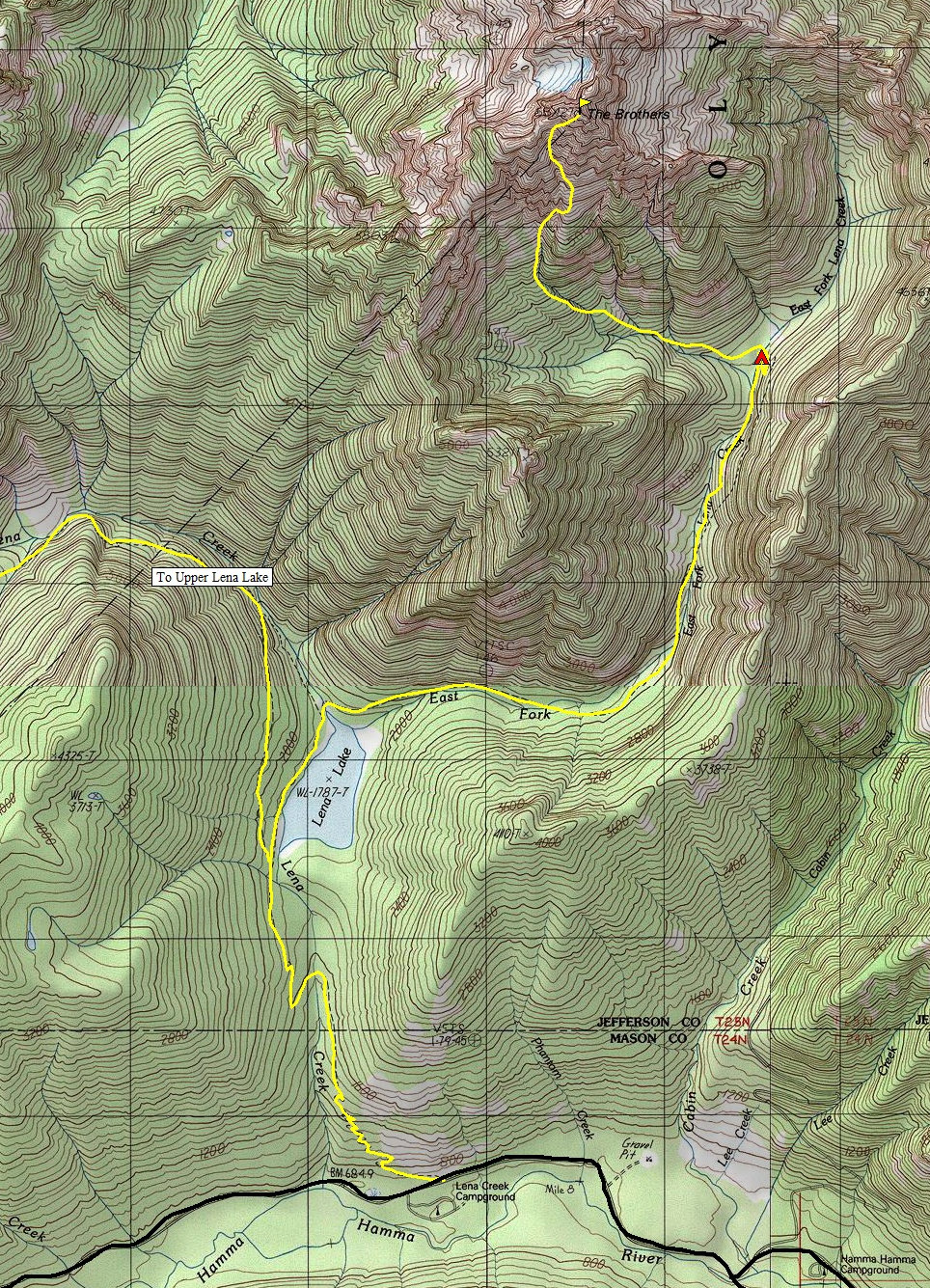 Looking down from the summit
Almost on top
Just above the clouds
Summit just above the clouds
Going into the gulley
Going up the gulley
Goat near the summit