Mount Fitzhenry
Mount Fitzhenry is viewed from Hurricane Ridge by all as they peer out southwest to Mount Olympus. Fitzhenry blends into the Bailey Range giving the appearance of being part of the main grouping of peaks that run the range. There are no trails on the mountain so this climb is an adventure, requiring some real effort. Expect a dangerous river crossing, steep mossy slopes, brushy areas, and tedious forested ridge walking. The reward is a seldom climbed peak that gives the impression you are very deep in the Olympic Mountains. Getting intimate with the Bailey Range is a bonus too.
WillhiteWeb.com - Washington Hiking & Climbing
Access:
From Port Angeles follow US 101 west for 9 miles. Turn left onto Olympic Hot Springs Road. Follow this paved road 2 miles into Olympic National Park. In 2 more miles, just past the Elwha Ranger Station, turn left onto Whiskey Bend Road. Follow this narrow gravel road 4.5 miles to its end at the trailhead.
Distance: 9 miles
Summit Elevation: 6,050 feet
Elevation Gain: 7,795 feet
Access: Good Dirt Road
Route:
From Whiskey Bend, hike the Elwha River Trail 2.1 miles to Michaels Ranch. Then take the Long Ridge Trail 1.2 miles to a high bridge crossing of the Elwha River. On the other side, follow the trail up Long Ridge for around a mile to the point you can drop down into Long Creek. Long Creek is more like a river and it has a small canyon. The map below shows where we ended up crossing on a log but we also attempted to cross much further north with no luck. Once across, it is a long steep climb up to a gentle ridgeline to the NE of Fitzhenry. Overall the ridge is fairly defined all the way to the summit area. There is a false summit which requires a 250 foot drop and re-climb. The summit ridge has one short class 3 spot. Mount Fitzhenry has 400 feet of prominence as the ridge continues to much higher peaks in the Bailey Range.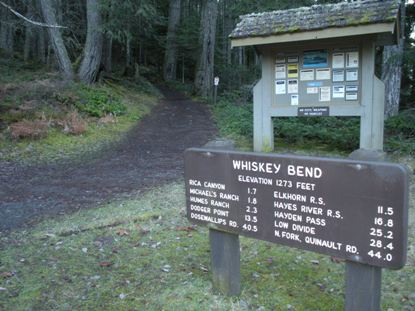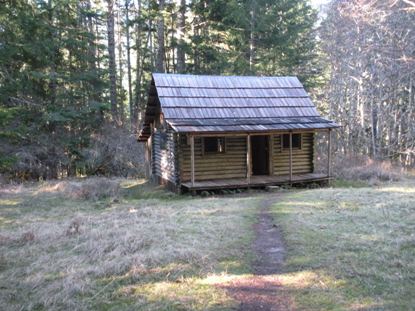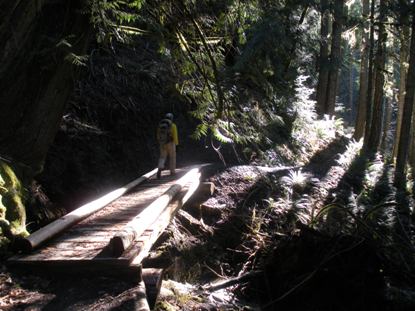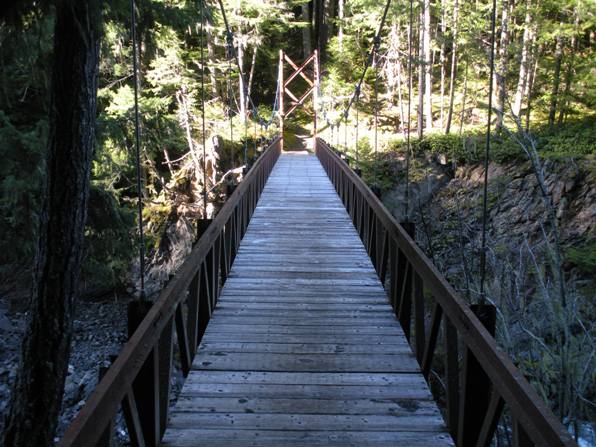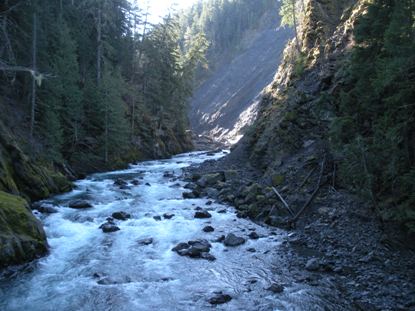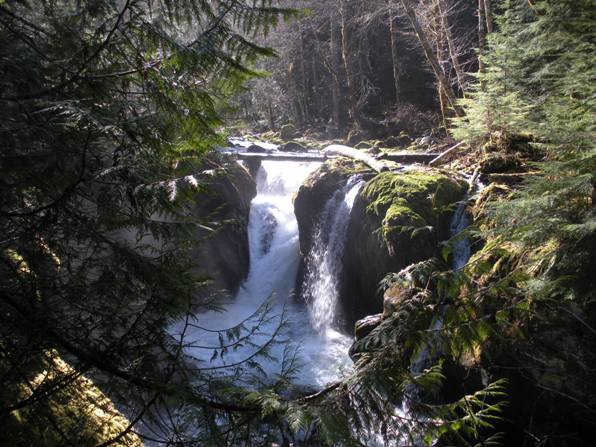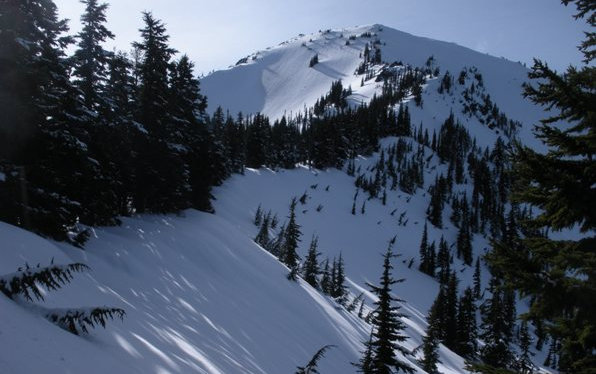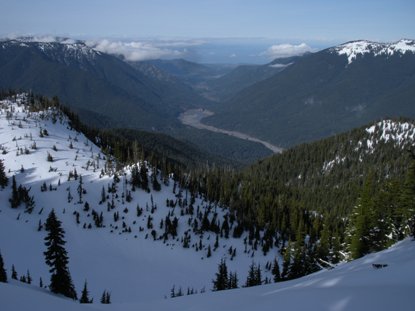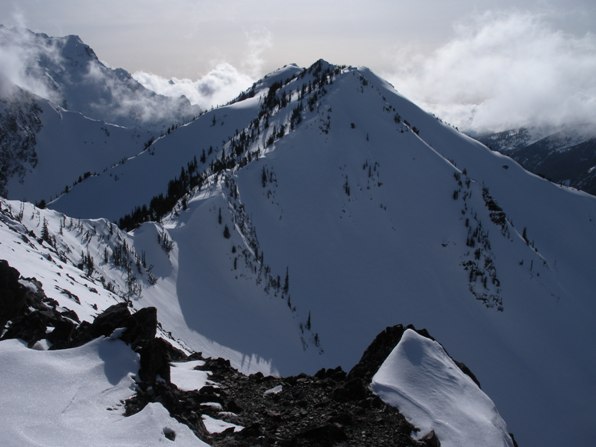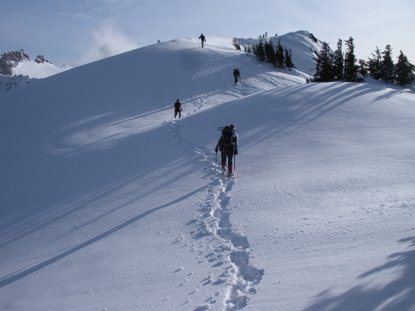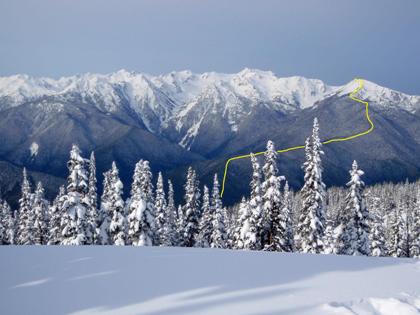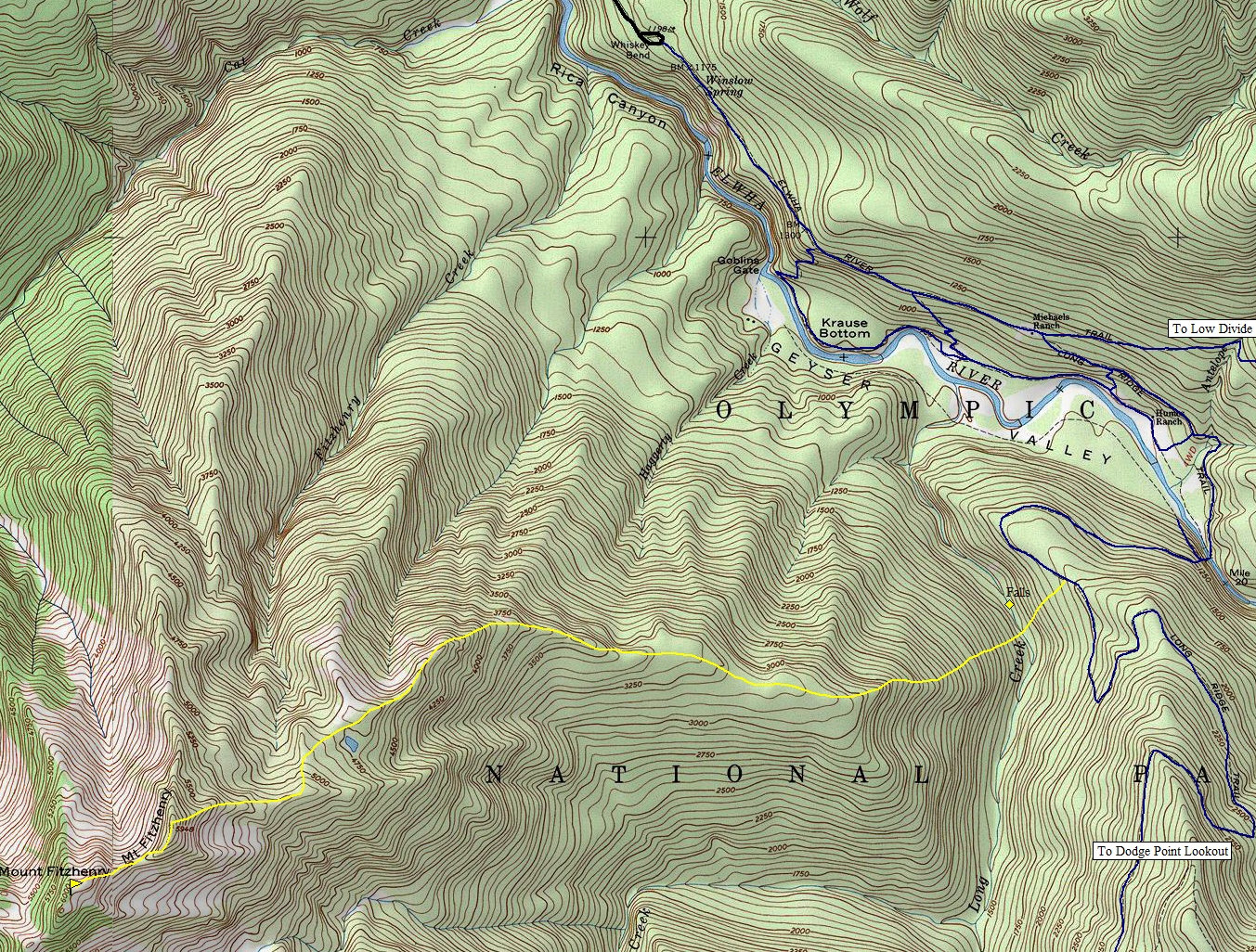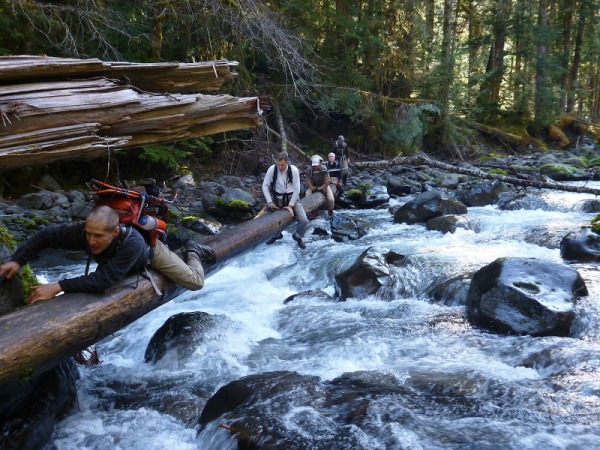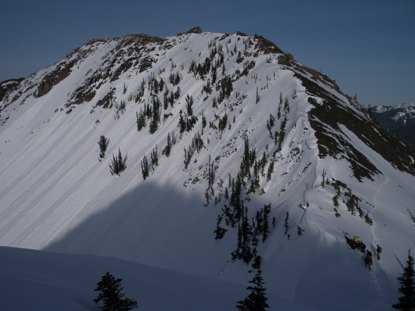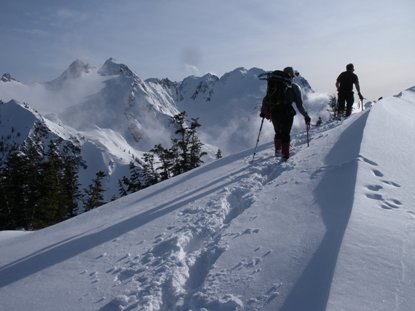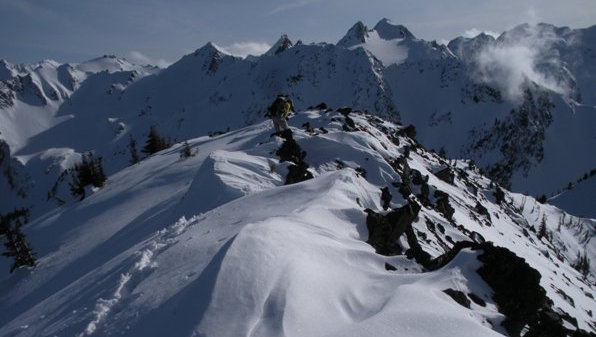 Bailey Range from Hurricane Ridge with route shown (Redwic Photo)
Bridge over the Elwha River
Michaels Ranch
Belle River Falls
Looking up the Elwha from the bridge
Crossing Long Creek (Called the Belle River by the Press Expedition)
Looking down the Elwha to the former Lake Mills
Arriving at the summit
Looking back at the false summit that must be traversed
The true summit from the false summit
Mount Carrie
(Stefan Photo)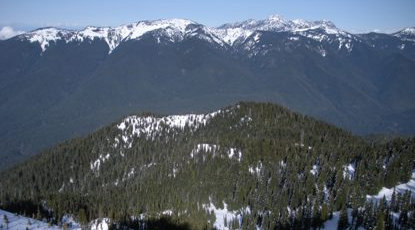 Hurricane Hill, Hurricane Ridge, Mount Angeles
False Summit
Mount Fairchild
Carrie Glacier
Cat Peak