Mount Ellinor
A surveyor by the name of George Davidson named the mountain after his boss' youngest daughter. Davidson also named "The Brothers" after her two brothers, and Mt. Constance after Ellinor's oldest sister.
WillhiteWeb.com - Washington Hiking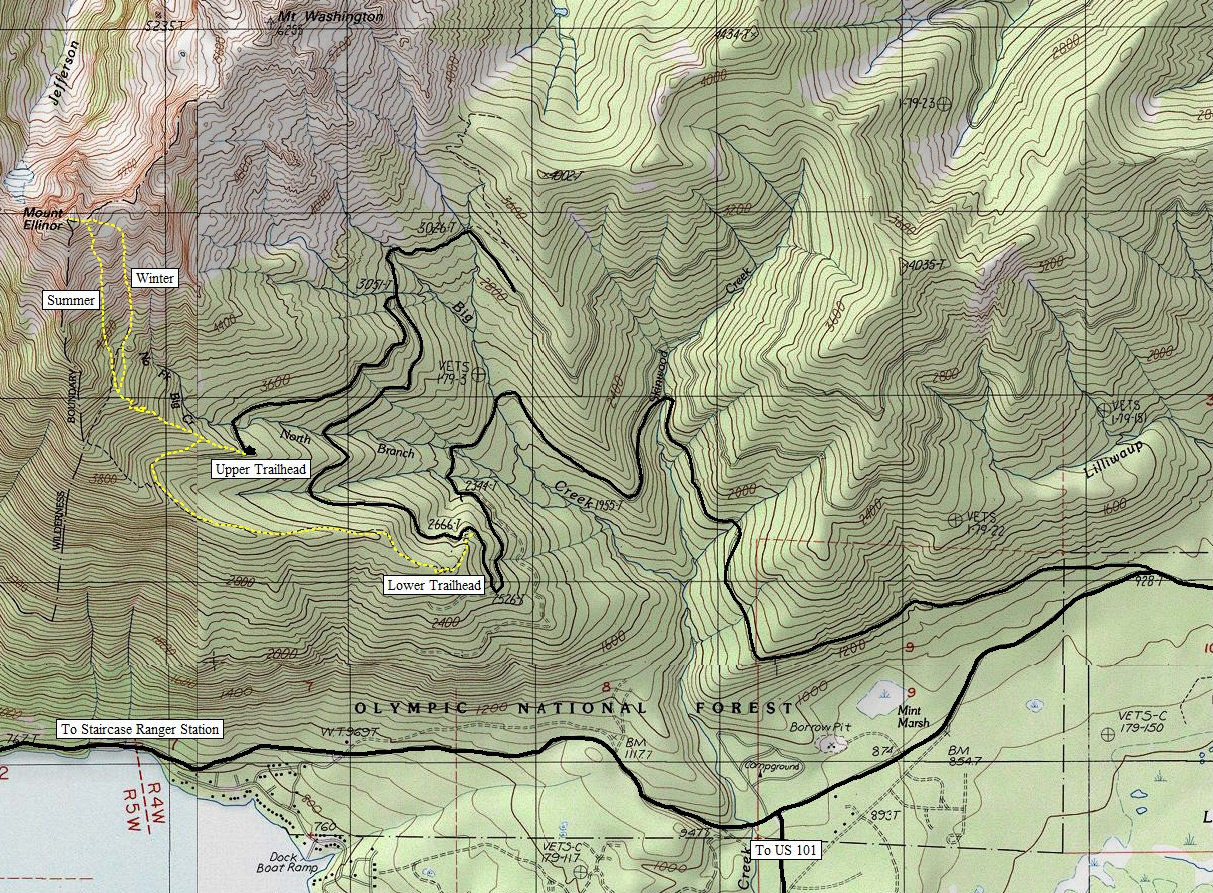 When looking at the Olympic skyline from Seattle, the southern most major peak is Mt. Ellinor. The summit is one of the most climbed in the Olympic Mountains, considered a training peak when snow covered for new scramblers and climbers. In summer, an easy trail winds to the summit. Mount Ellinor shares a ridge with a larger neighbor Mt. Washington, another scramble and distinguished summit on the Olympic skyline. With Ellinors location at the southeast corner of the range, the views offer something different in every direction. You see coastal mountains to the south, interior Olympics to the west, and Puget Sound to the east. Mount Ellinor has become known in the outdoor community for one of the best butt glissades in spring time.
Access:
From Hoodsport on Hood Canal on US 101 take the well signed Lake Cushman Road. Follow it around 8 miles until a stop sign at a 3 way intersection. Turn right and the road becomes gravel (FS Road 24). At the next major left is FS Road 2419. Follow this around 5 miles to the signed lower trailhead. If snow has melted, you can continue to an upper trailhead by continuing on the road, dropping some elevation. A hard left at the next major intersection will take you up to the higher trailhead and even a view.
Distance: From Upper Trailhead: 1.5 miles (Lower is 3 miles)
Summit Elevation: 5,944 feet
Elevation Gain: 2,400 feet from upper trailhead
Access: Good Gravel and Dirt except in spring before grading
Route:
From the upper trailhead, the trail follows a minor ridge up old-growth forest. The lower trail quickly merges into the route. As the ridge steepens, the trail starts switchbacking the side of the ridge until reaching easier slopes. There a sign says summer trail. In summer and fall, follow it. In winter or spring, contour to the right of the sign, slowly climbing up the easy slopes into open forest. A large avalanche shoot comes into view. This route for obvious reasons should be done in good avalanche conditions or when things settle in late spring. Since this is a tourist peak, you will likely have other tracks to walk in all the way to the summit. Follow the shoot up to a flat area at the top, turn left and follow the ridge to the summit.
Twice I've been up in bad weather so photos with good weather are from Jeb on NWHikers.net who did it a few weeks before.
Some History: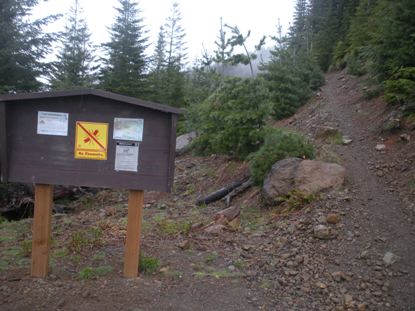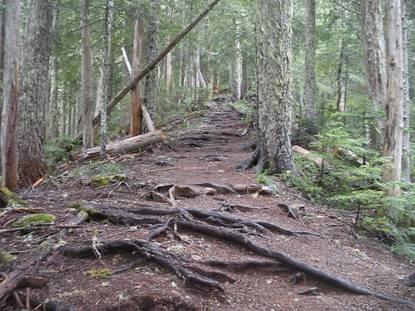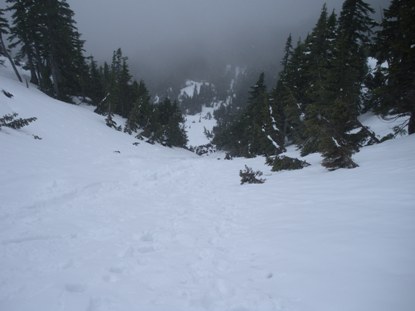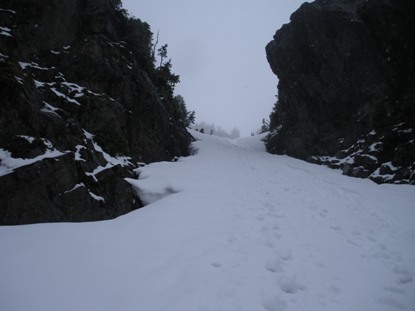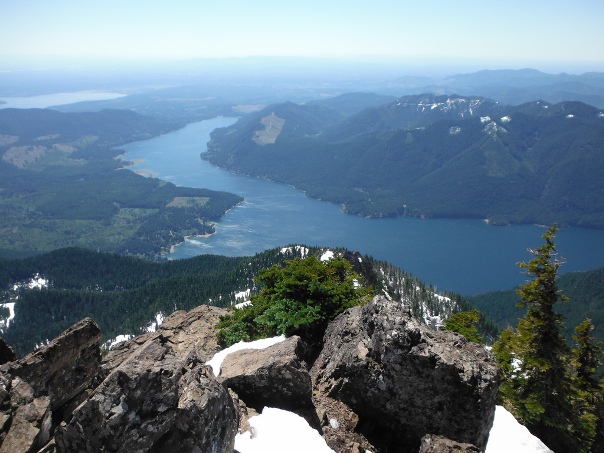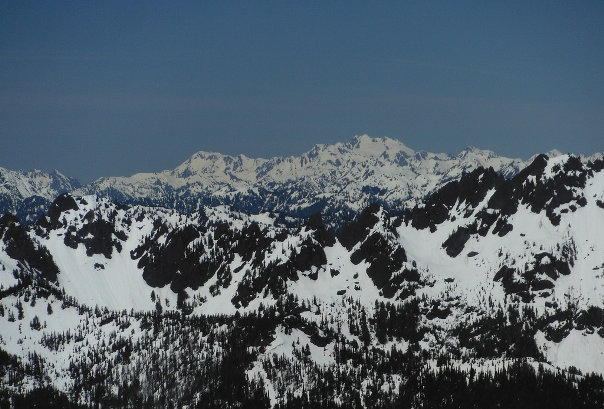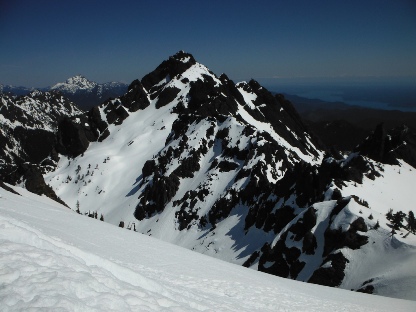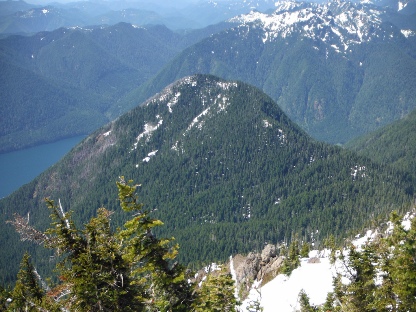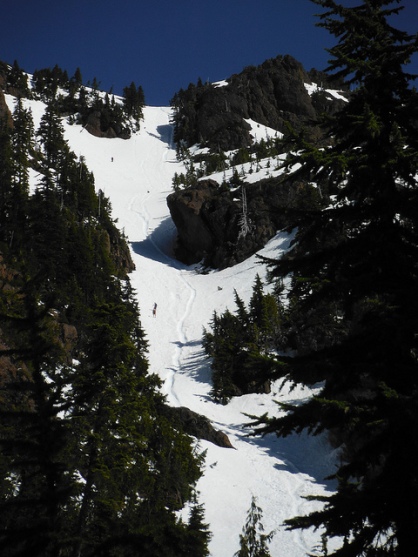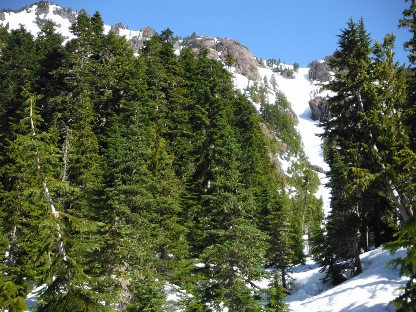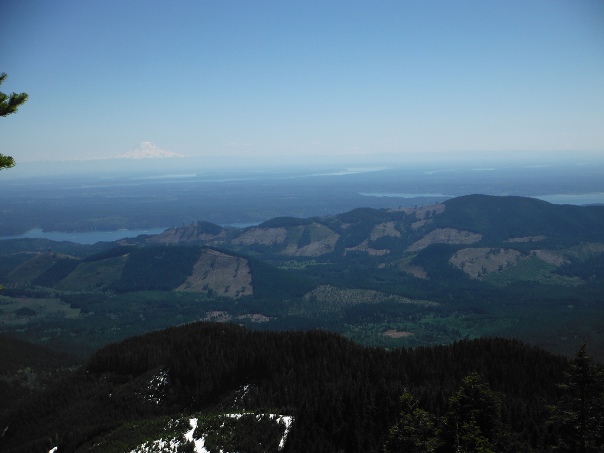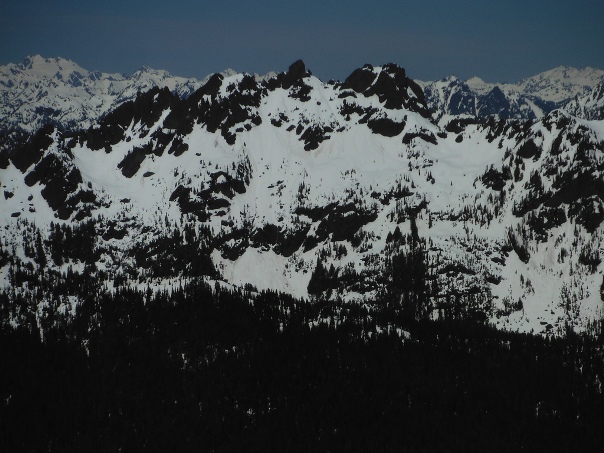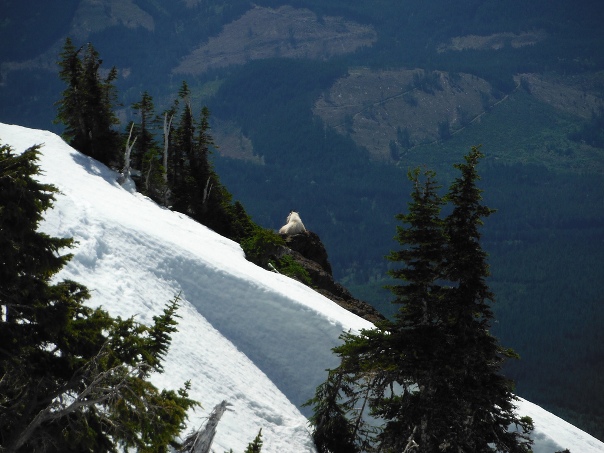 Upper trailhead
Trail in the woods
Winter route along the flats to the chute
Looking up the chute
Looking down the chute in route going up
Looking up the chute in the narrow spot
Lake Cushman
Looking SE to Mount Rainier
Looking east across the Olympic Mountains to Mount Ellinor
Mount Washington
Mount Rose
Mt. Cruiser & Sawtooth Ridge
Goat on a perch