Lake Constance
WillhiteWeb.com - Olympic Mountains Hiking
Some places in the mountains have a reputation. Lake Constance has a big reputation for being one rough and tough trail. Even the National Park Services calls it the Lake Constance Route, probably because they don't maintain it. This kind of tough trail talk happens when you get all types of parties wanting to visit. Lake Constance draws hikers, fisherman, photographers, climbers, locals and the occasional curious tourist. Most will have never hiked a trail like this, thus the legend of the Lake Constance Trail continues. It climbs 3,300 feet in 2 miles. The best season to avoid snow is late June through September. If you want to camp at Lake Constance, permits are limited between May 1 and September 30th.
Distance: 2 miles
Lake Elevation: 4,664 feet
Elevation Gain: 3,300 feet
Access: Good dirt roads
Access:
(For many years, the Dosewallips Road has been washed out 3 miles from the Lake Constance Trailhead. Check for updates on the Olympic National Forest website.) From Quilcene follow US 101 south 11 miles to Brinnon. Turn right on Dosewallips Road and drive 13.5 miles. The trailhead is located 0.5 mile within the national park, just after crossing Constance Creek, and there is a few parking spots on the shoulder.
Route:
The trail starts out steep and continues most of the way climbing the narrow canyon of Constance Creek. The route is rather scenic, under a dense canopy of fir trees with many cascading waterfalls along the creek. There are giant boulders in the forest along the way. Further up, the trail leaves the creek and goes up the headwall. Luckily, this area is steep but not exposed. Eventually, the route pops out at the Lake Constance Basin and your hard work is rewarded.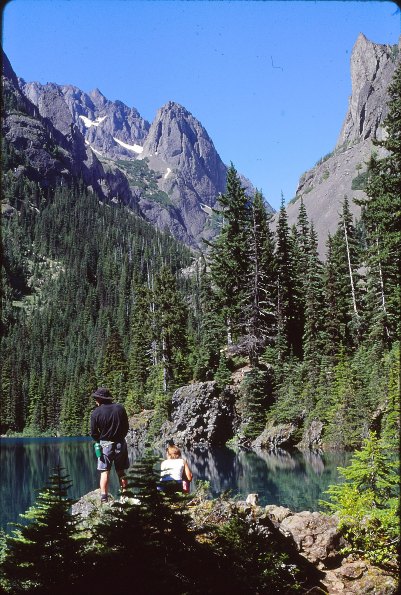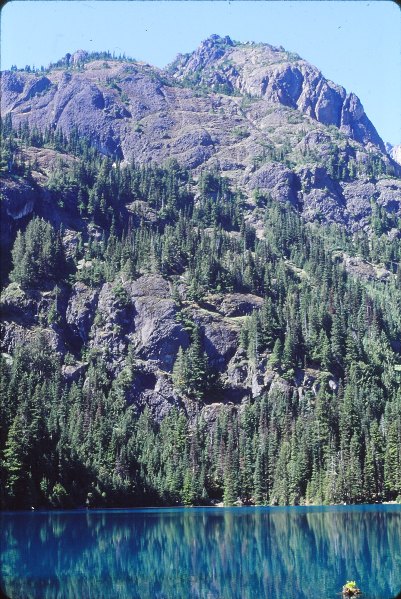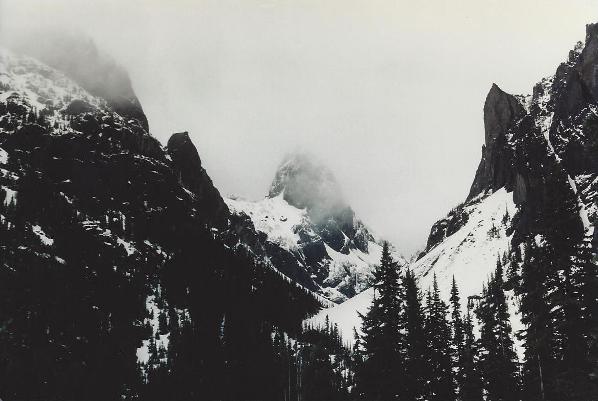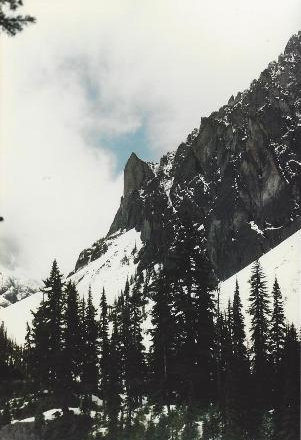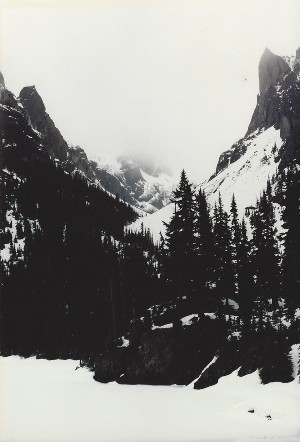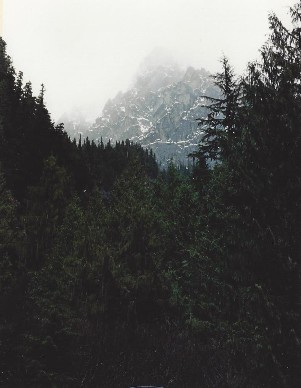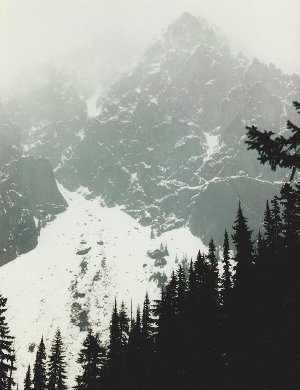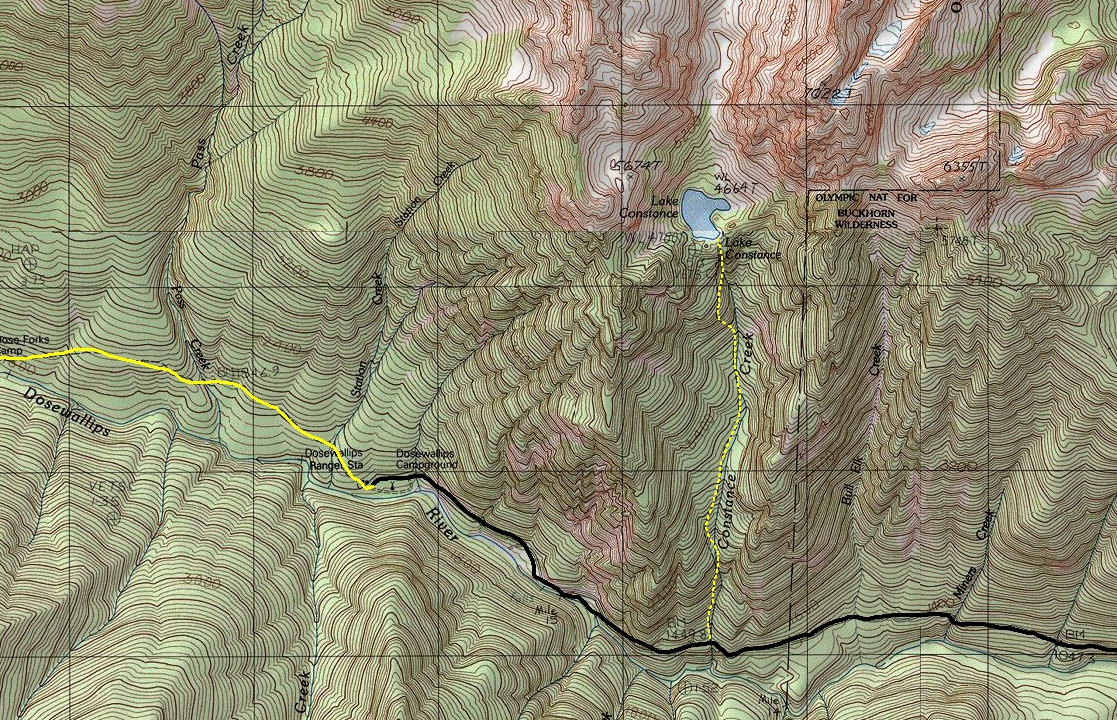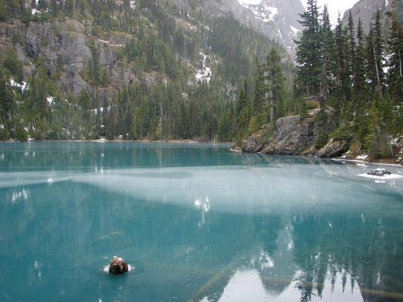 Photo by Christopher Peters
Lake Constance in green
Lake Constance in blue
Fishing Lake Constance
Rocky peaks above the lake
Lake Constance under snow
Views from the approach trail
One of those places more scenic in summer