Twin Lakes Road
Washington High Roads
The Twin Lakes Road was built by a mining company and resembles something you would experience in Colorado. The road sneaks you to 5,200 feet in beautiful alpine country that a several hour hike would normally be required to reach such point. Then, when you arrive, you find all kinds of alpine primitive car camping set between two wonderful lakes. If this wasn't enough, there are great hiking trails shooting off in several directions. The biggest prize is to hike up Winchester Mountain, a historic fire lookout that towers above the lake. Others just fish the lakes or explore the meadows and subalpine trees. Explorations will reveal great shots of Mount Baker mirrored on the lake.
Highest Elevation: Around 5,200 feet
Road Access: Gravel/Dirt - conditions change year to year
Take the Mount Baker Highway 542 east to Glacier and 13.5 beyond to the Highway Department sheds. Just east of the sheds is the signed Twin Lakes Road (FR 3065). The first 4.5 miles to the Yellow Aster Butte Trailhead should be in good shape. Beyond this trailhead, the following 2.5 miles are questionable. Depending on the year and maintenance, you might need a high clearance vehicle or you might be ok in a sedan. Historically this final route is rough, rocky with occasional washouts. In 2014, the road was good enough for any vehicle to drive (with care) to the lakes. If it's bad, park at the Yellow Aster Butte trailhead and walk the 2.5 miles to the lake.
Access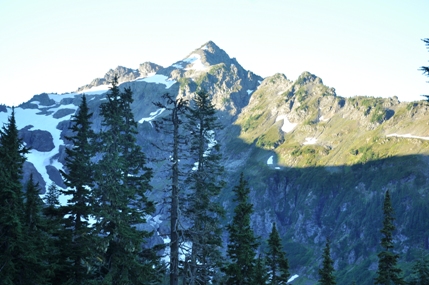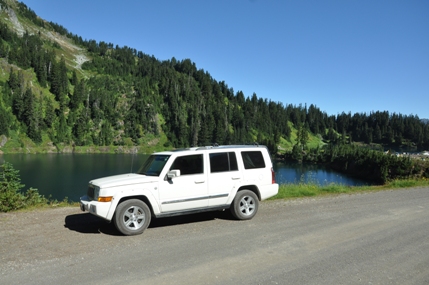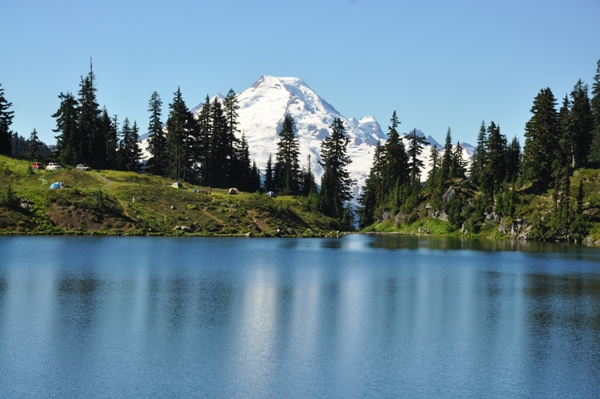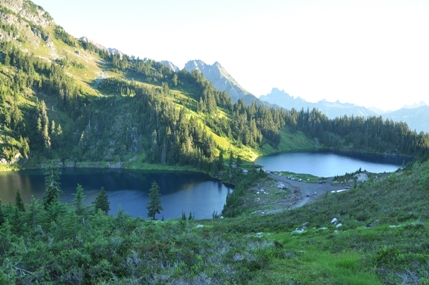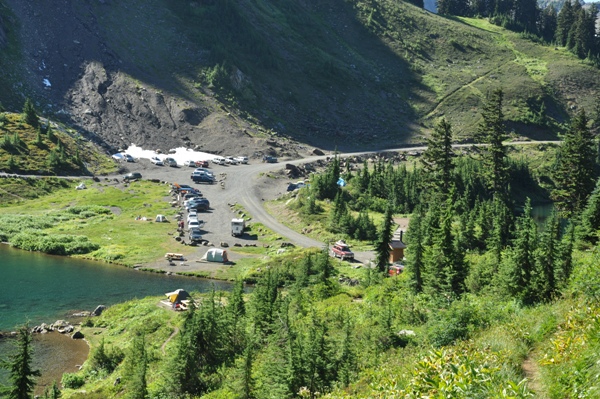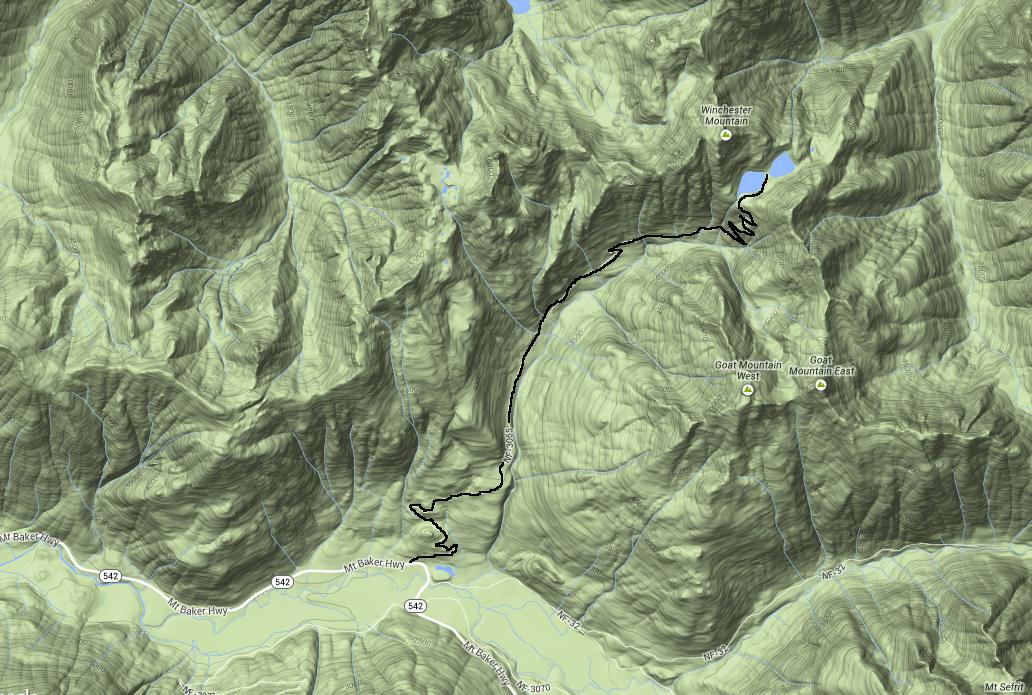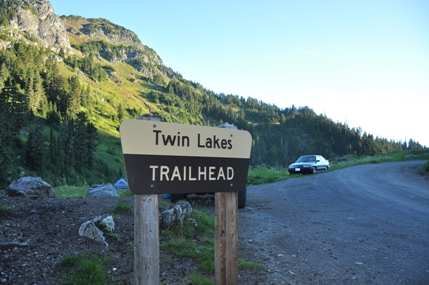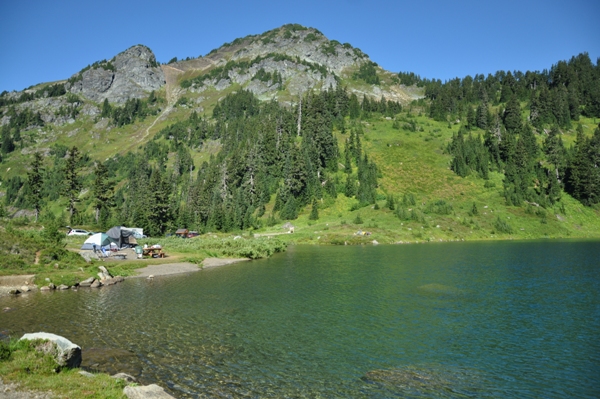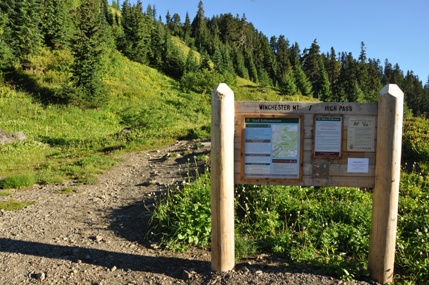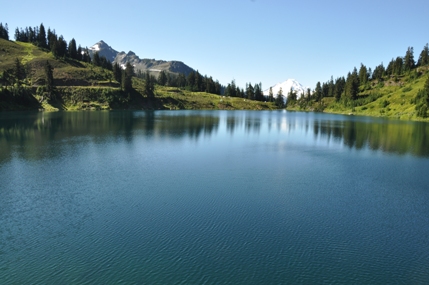 Arrival at the lakes
Goat Mountain from the road switchbacks
Mount Baker
Campsites below the road
Winchester Mountain - High Pass Trailhead at roads end
Parking and camping at roads end
View up to Winchester Mountain