North Mountain Fire Lookout
North Mountain Fire Lookout is located just north of Darrington. The mountains forests pay for Washington State institutions like schools and prisons as a large amount of the land is state DNR. Land is also set aside for owl habitat. The summit is owned by the Forest Service and the lookout is in their hands, likely to be removed in the future. Other than the lookout, the mountain is popular with prominence chasers. North Mountain has 2,240 feet of prominence making it the 109th most prominent mountain in Washington. Once the lookout is gone, the views will be gone as well from this spot, unless the forest service ever starts harvesting trees again in the area. The lookout was built in 1966. Before that it was just a tent camp. According to a topo map, the lookout is on a spot just a bit lower than a spot a half mile to the south. The Forest Service has placed a gate just over a mile before the summit to keep the lookout from being vandalized. Sometimes the gate is open, if so, no signs prevent one from continuing to the summit. The lookout is closed but you can get up to the base of the cabin.
WillhiteWeb.com - Washington Fire Lookouts
Access:
From Darrington, go north on Highway 530 for 0.6 miles. Take a left on FS-2810. This road is across from Boyd Road, at a sign that says "Darrington Welcomes You". The paved road passes Whitehorse County Park, and then becomes a narrow paved one lane with pullouts. The pavement ends a 2.7 miles where you take a right at a Y. Now follow the map as the road does many long switchbacks toward the summit. There are often logging operations going on but DNR foresters say they usually try to keep the road open. Follow the gravel road to the gate and beyond to the lookout if possible.
Distance: Drive-up or 1.2 miles
Elevation Gain: 0 or 400 feet
Summit Elevation: 3,824 feet
Access: Good Gravel to the top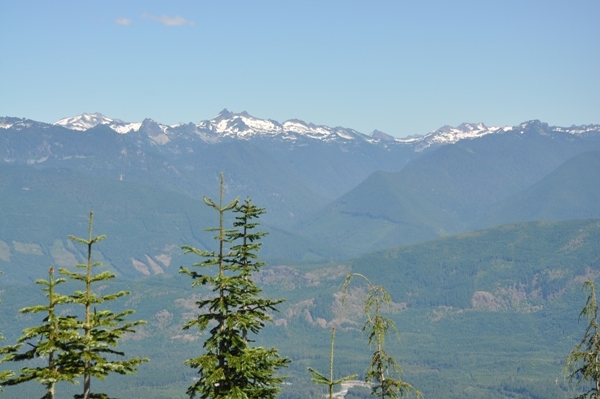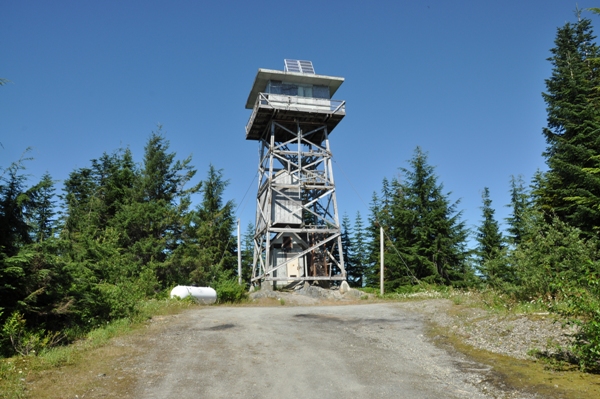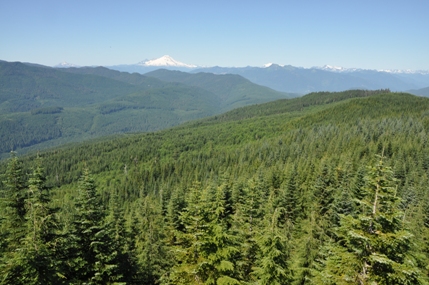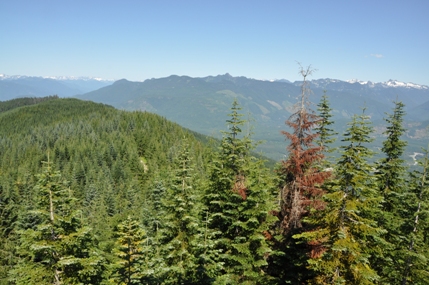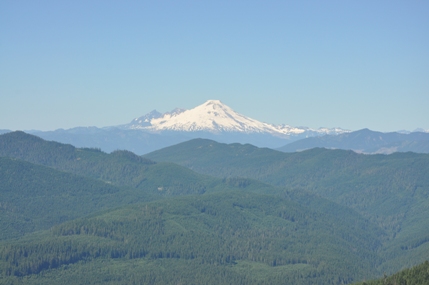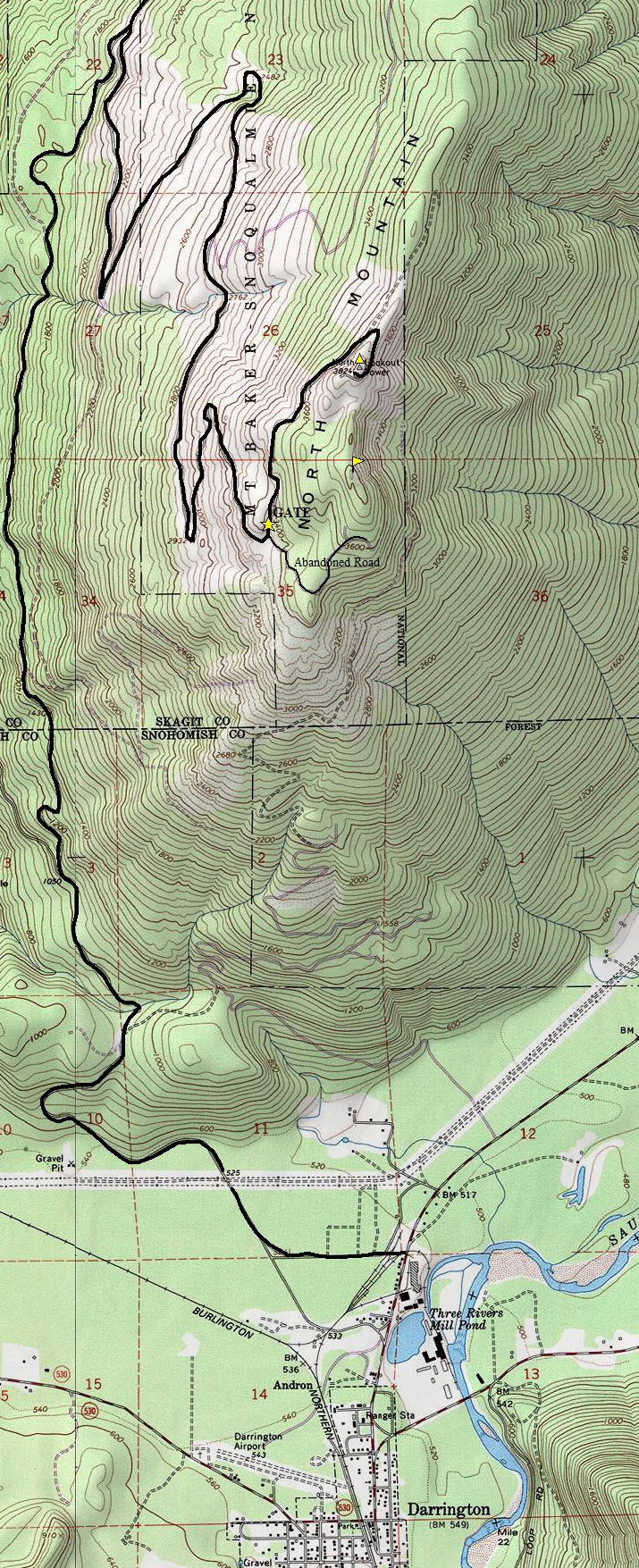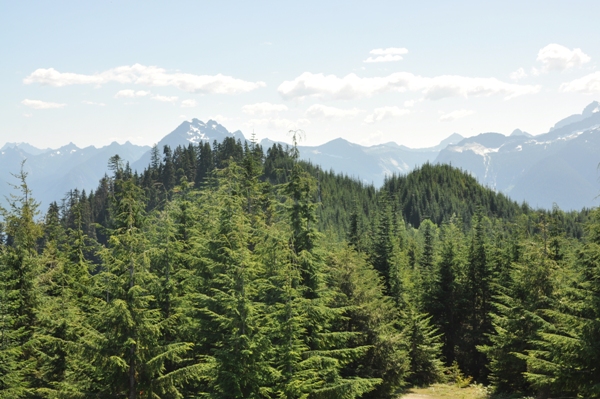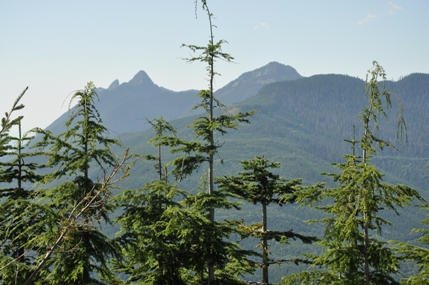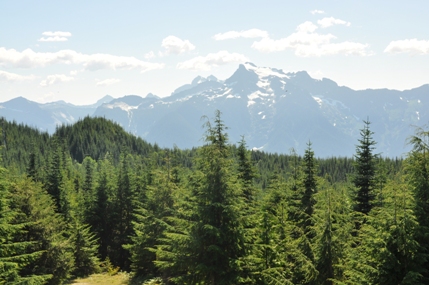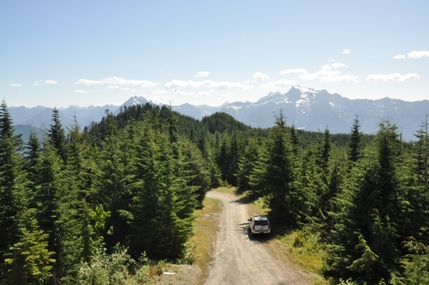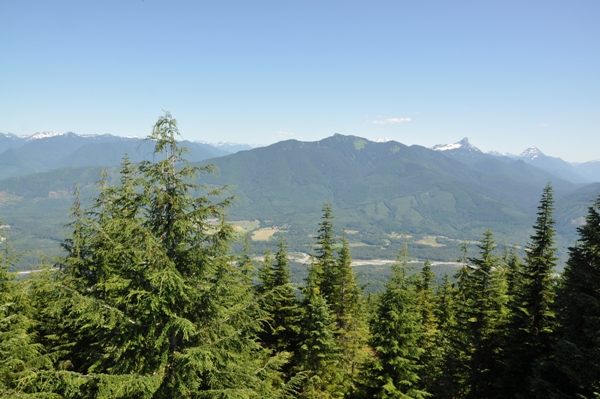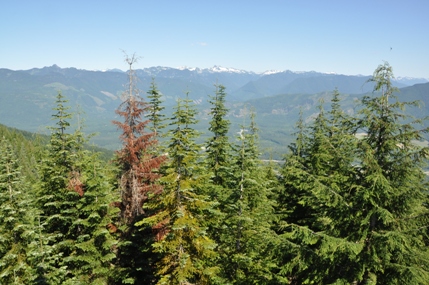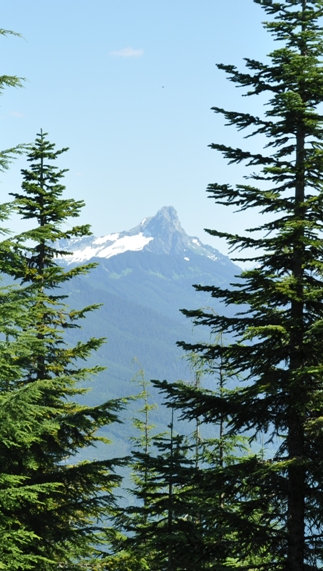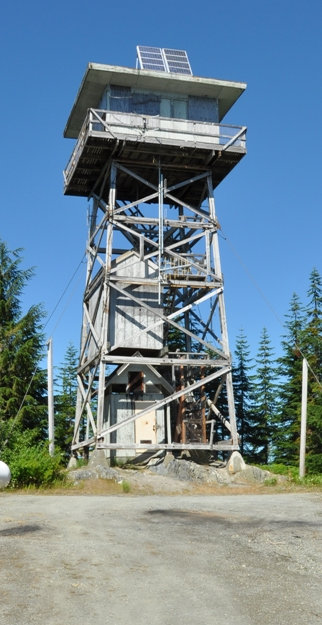 Whitehorse Mountain
Mount Higgins & Bald Mountain
Mount Baker
WhiteChuck Mountain
Prairie Mountain, WhiteChuck Mountain, Pugh Mountain
East up the Suiattle River Valley
North Mountain Lookout
Looking north
Looking NW to Mount Baker
Looking south to the forested highpoint
South to Whitehorse Mountain
Looking east