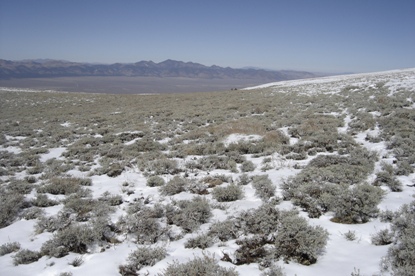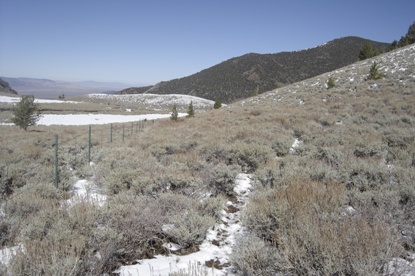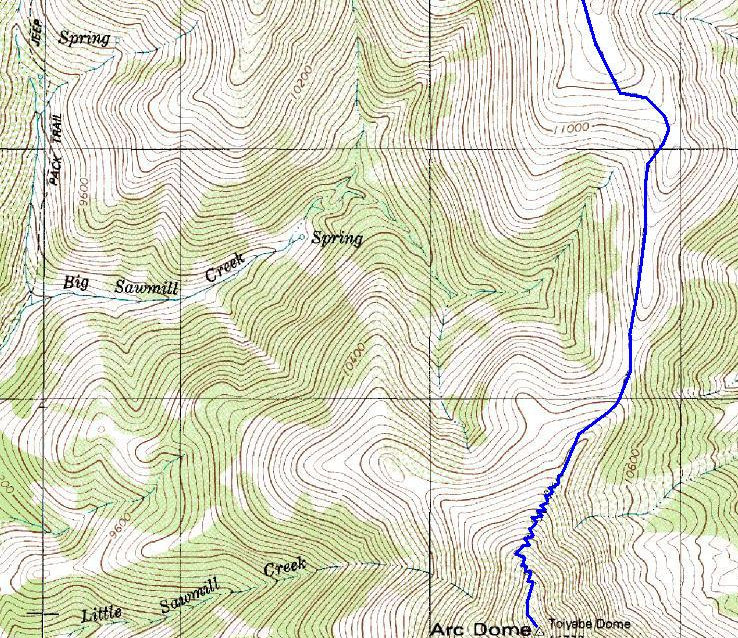 Toiyabe Range as you drive in
Once past the aspen forest, I was in sagebrush.....with snow
View from ridge north of the peak
The final climb up
View north of the Toiyabe Range
View east with Mt. Jefferson in the distance
View west
Looking South and Southwest
Access:
Arc Dome
Distance: 6.5 miles
Elevation Gain: 3,700 feet
Summit Elevation: 11,773 feet
Access rating: Good Gravel
The Route:
Nevada Hiking & Climbing
Trail near start in Aspen Forest
On top
Arc Dome from bonus peak
Views West from the bonus peak
Bonus Peak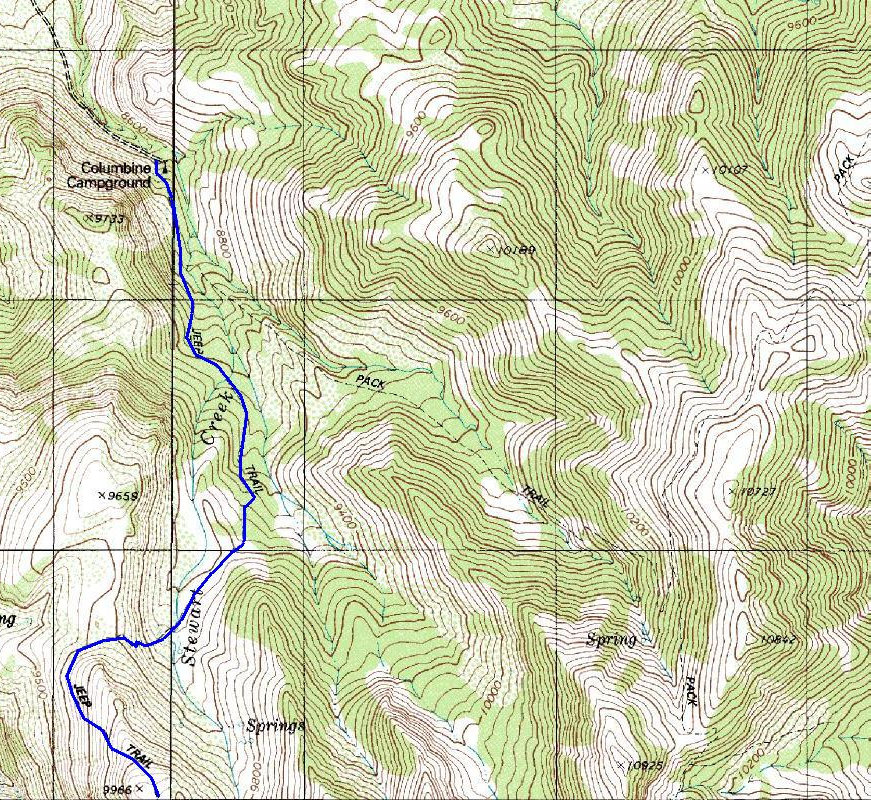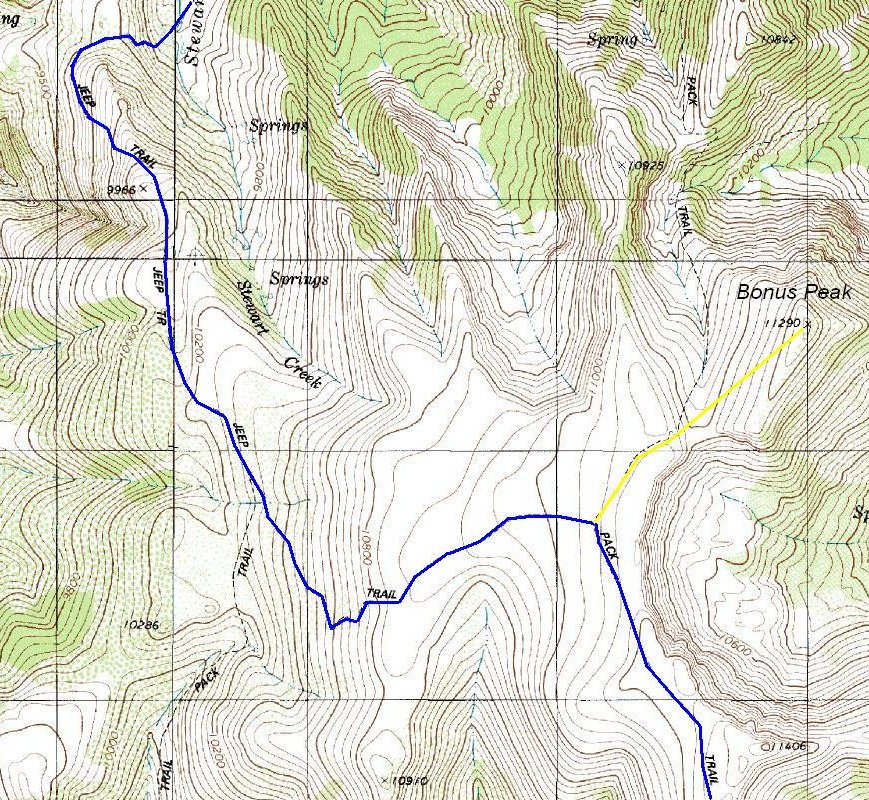 This central Nevada peak is the highest in the Toiyabe Range and a good Great Basin climbing experience. The drive to the mountain range is an adventure in itself. This peak has 5,213 feet of prominence so you're not going to have any obstructed views. The trailhead has a campground (that fills with hunters during hunting season).
From Columbine Campground, a nice trail works its way up through Aspen and pine forests to open sage slopes and a wide plateau with a massive vista of mountains and valleys. You'll almost summit a sub-peak before dropping a bit for the final climb to the top. A trail takes you the entire way. If there is snow, the route is straightforward but snowshoes would be a big help as there is some distance to the base of the final climb. I climbed it in October just after the first storm of the year dropped 5 inches of snow.
Buy or pull out your Nevada Roads and Recreation Atlas. From Austin on Highway 50 go west looking for Old US 50 (now 722) branching southwest off Highway 50. At around 7 miles past the Austin airport, look for a road going south to Ione. From Gabbs, take SR 844 and SR 21 to Ione. Continue on SR 21 to Reese River Yomba Indian Reservation looking for signs in town to Stewart Creek and Columbine Campground.
On the way back, it was only a few minute detour to tag the official summit of the peak you have to traverse near it's summit to reach Arc Dome. It has a height of 11,406 feet.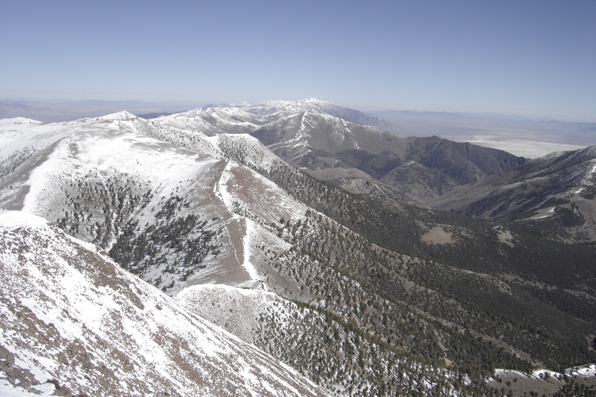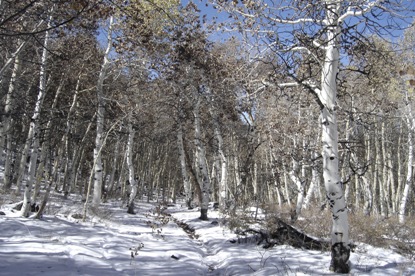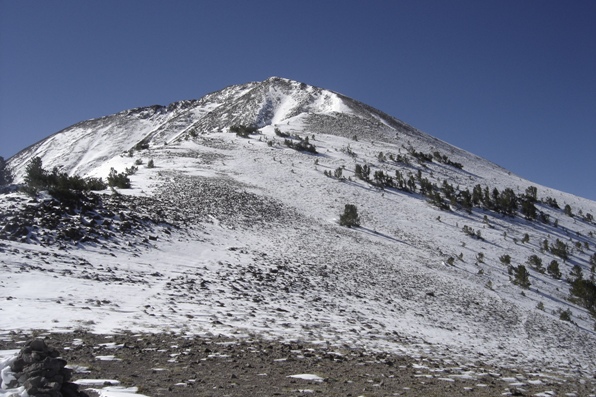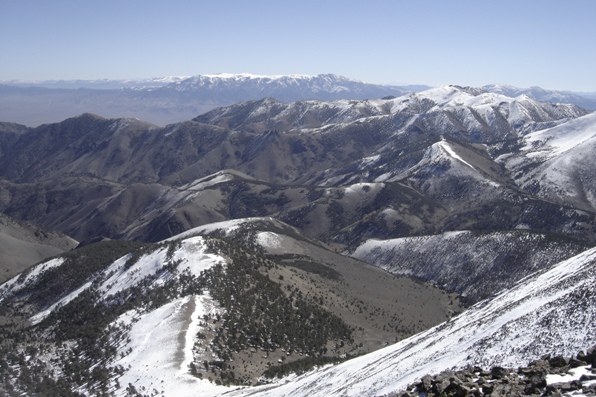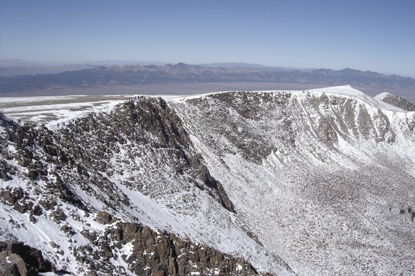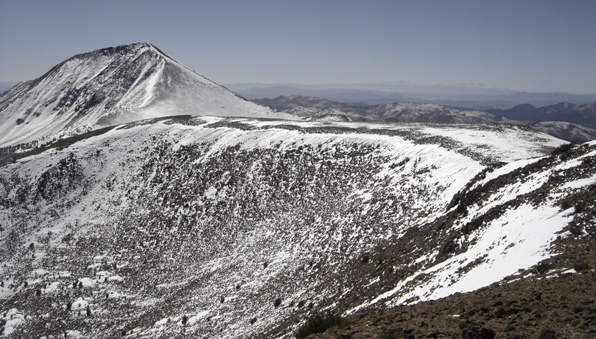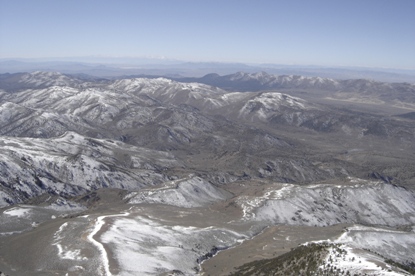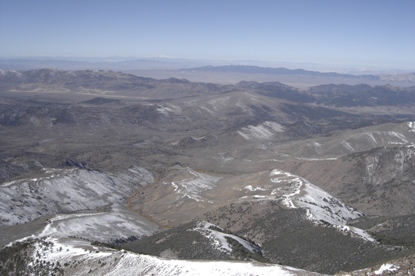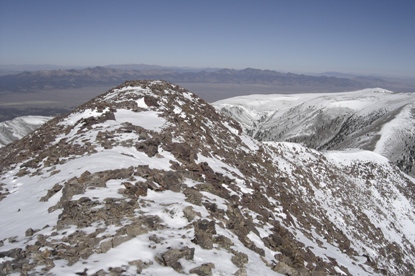 Ridge on left must be traversed over first