The Mowich Lake Trailhead may not be accessible until July. From Carbonado, drive Hwy 165 south. In three miles the road will cross over the Carbon River on a high, narrow bridge. In another 0.6 miles you will come to a fork. Take the right fork which is the Mowich Lake Road going to the Mowich Lake Entrance in 11 miles. From the entrance, it is another 6 miles to the parking lot at Mowich Lake.
WillhiteWeb.com - Hiking, Climbing and Travel
Ptarmigan Ridge - Mount Rainier
Many hikers and climbers like to get high on Mount Rainierís south side to Camp Muir. But few realize you can reach the same elevation high on the northwest side of the mountain. From Mowich Lake, a scenic trail will take you up to Spray Park, with meadows just as nice as Paradise. Soon you are above treeline in the alpine terrain of Echo and Observation Rocks. Above 8,200 feet, you are climbing up scenic Ptarmigan Ridge along the Russell Glacier all the way to 10,200 feet! The snow on the ridge isnít crevassed making it popular for skiers and solo hikers with an ice axe.
Distance: 7 miles
Highpoint Elevation: 10,200 feet
Elevation Gain: 5,600+ feet
Access: Nice Gravel
Route:
Access:
From the south side of the parking lot, take the Wonderland Trail south. It drops for a short distance before a signed left fork (uphill) trail says Spray Park. Follow this trail as it climbs past Eagle Cliff and Spray Falls (a short detour). In a few miles, the meadows of Spray Park open up, a worthy destination on its own. Climb up through Spray Park until you reach a defined trail shooting to the right at 6,400 feet. Follow this trail until you hit the permanent ice between Echo and Observation Rock (the Flett Glacier). In early summer, it will all be snow once you hit Spray Park. Climb to the Observation Saddle left of its summit. From the saddle, continue south and work up Ptarmigan Ridge, sometimes on rock, usually on snow just left of the ridgeline. At 10,200 feet is a flat area with a few small camps.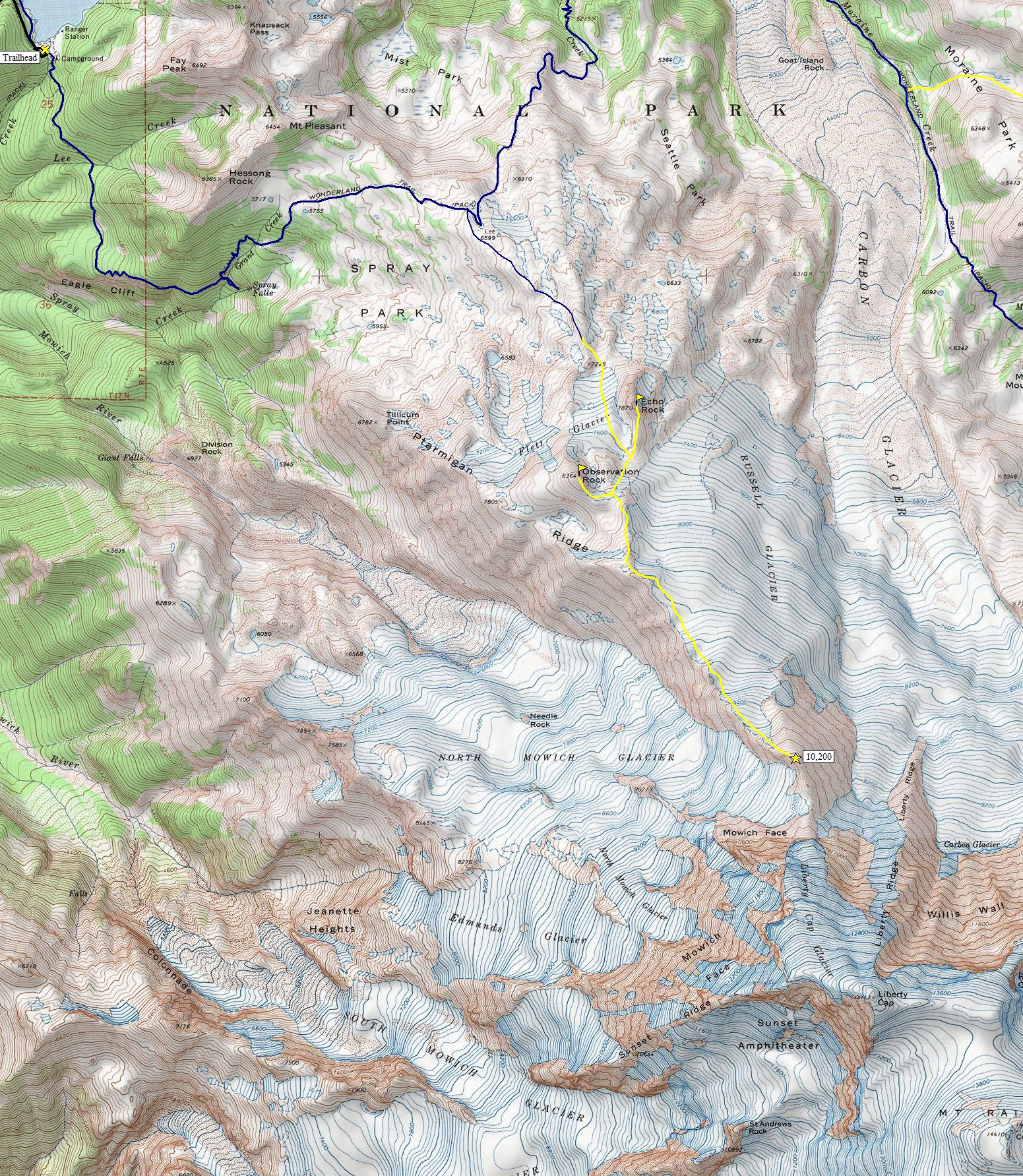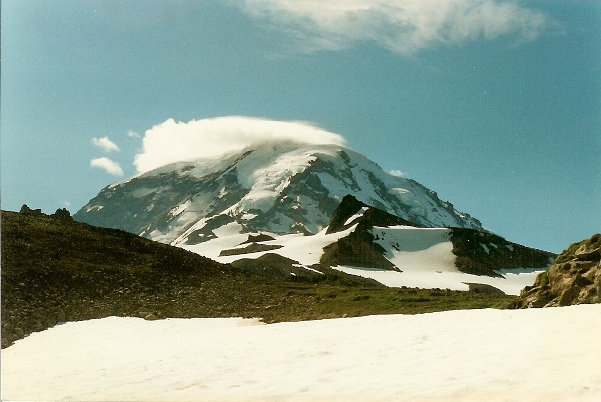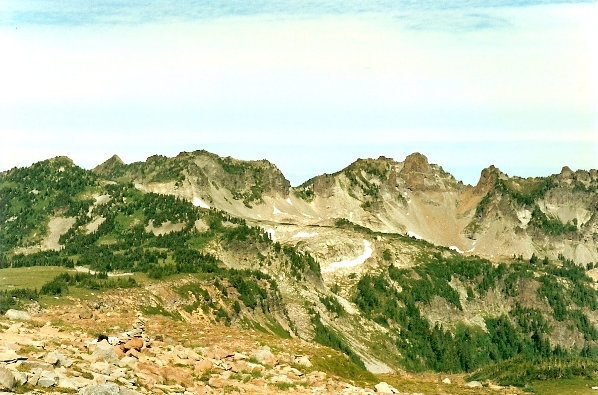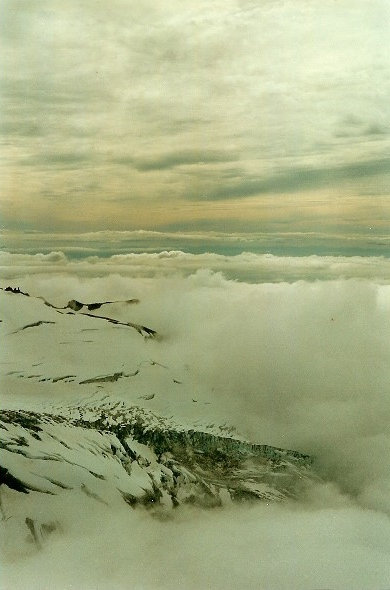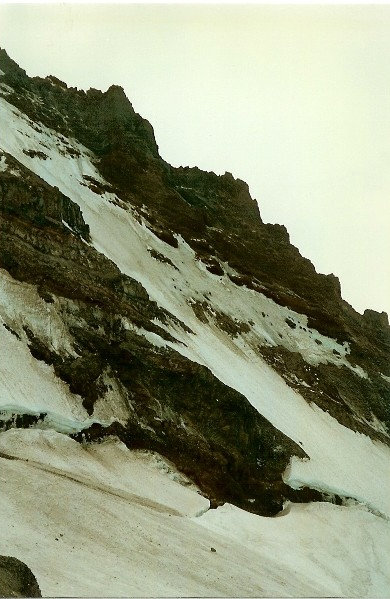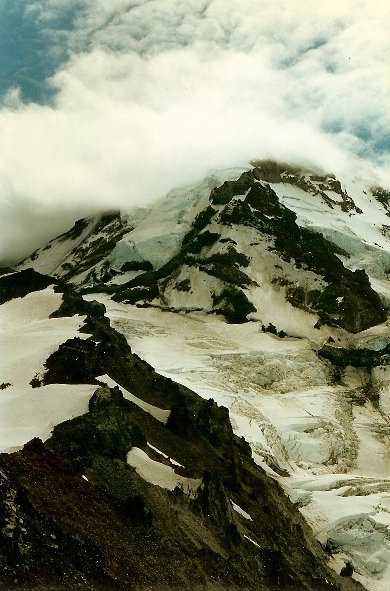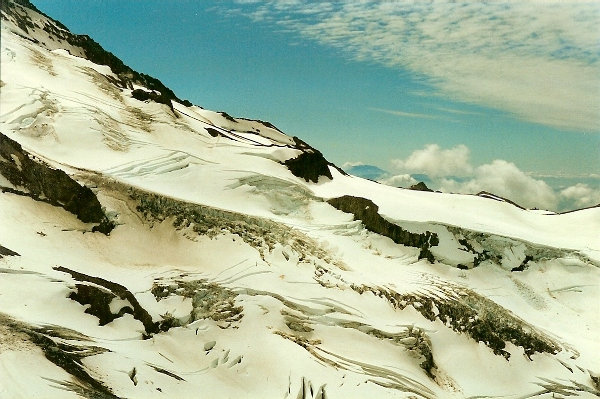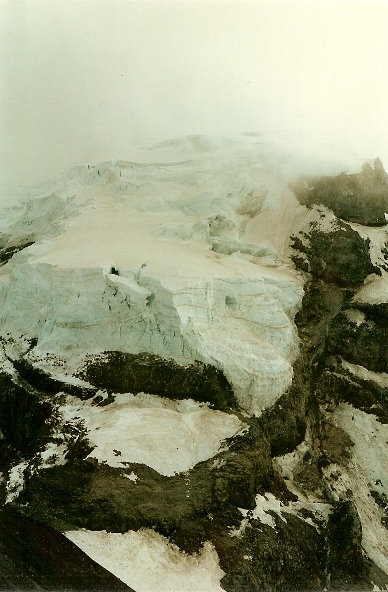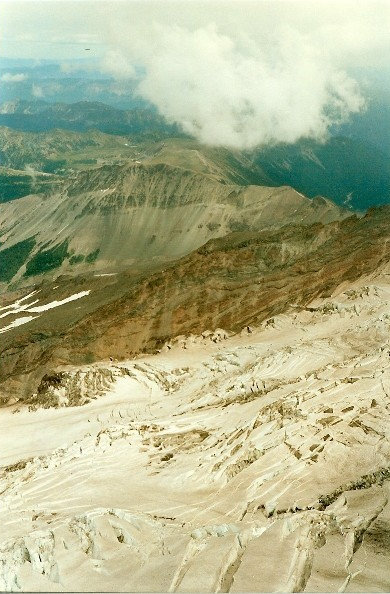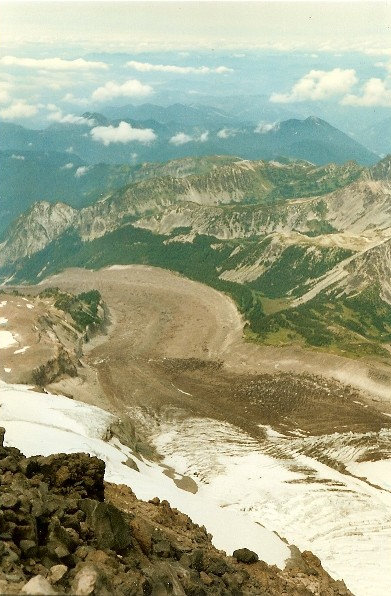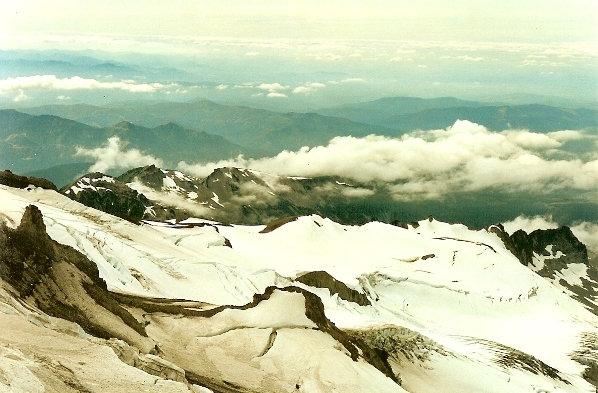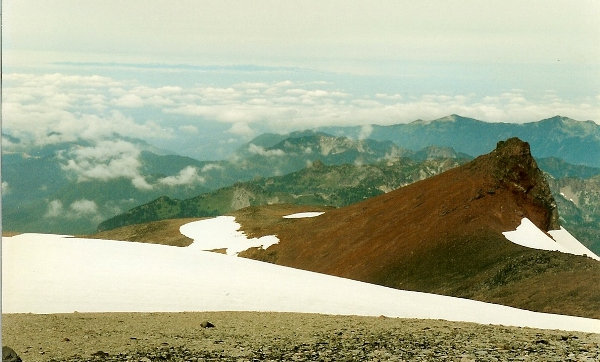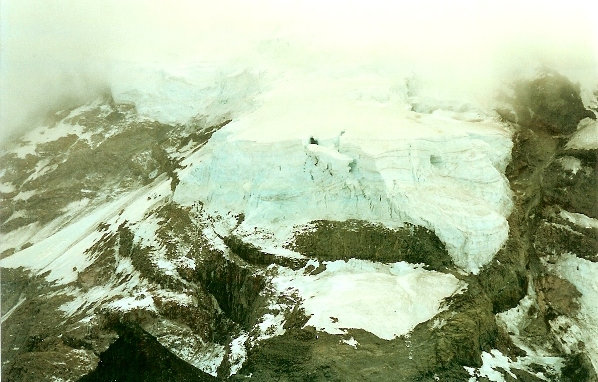 On Ptarmigan Ridge heading to 10,200
Mowich Face
Below Observation Rock
Above Observation Rock looking north
Liberty Cap Glacier Ice Fall
Liberty Cap Glacier Ice Fall
Carbon Glacier Valley
Carbon Glacier to Third Burrows Mountain
West over the North Mowich Glacier
North Mowich Glacier
Looking back at Knapsack Pass
Mt. Pleasant
Fay Peak
Mother Mountain
Knapsack Pass
Looking SW