www.willhiteweb.com - Hiking, Climbing and Travel
On the clearest of days, Echo and Observation Rock are visible from the Seattle region. They are craggy formations on the northwest slopes of Mount Rainier, really part of Rainier but with enough prominence to be given names. These summits are excellent objectives to get up close views of Willis Wall, the Mowich Face and Ptarmigan Ridge. Several outer routes are visible to gawk at as well, not forgetting the stunning view out to the Puget Sound area.
Observation Rock & Echo Rock
Distance: 6+ miles
Elevation Gain: 3,500+ feet
Summit Elevation: 8,364 & 7,870 feet
Access Rating: 2
The fastest access is from the Mowich Lake Trailhead, which may not be accessible until July. From Carbonado, drive Hwy 165 south. In three miles the road will cross over the Carbon River on a high, narrow bridge. In another 0.6 miles you will come to a fork. The left fork goes to the Carbon River Entrance to the park. The right fork is Mowich Lake Road going to the Mowich Lake Entrance (take this one). In 11 miles you will come to the park entrance. Six miles from the park entrance is the parking lot at Mowich Lake.
Access:
From the south side of the parking lot, take the Wonderland Trail south. It drops for a short distance before a signed left fork (uphill) trail says Spray Park. Follow this trail as it climbs past Eagle Cliff and Spray Falls (a short detour). In a few miles, the meadows of Spray Park open up, a worthy destination on its own. Climb up through Spray Park until you reach a defined trail shooting to the right at 6,400 feet. Follow this trail until you hit the permanent ice between Echo and Observation Rock (the Flett Glacier). In early summer, it will all be snow once you hit Spray Park. For Observation, climb the glacier to the 7640+ Echo-Observation Saddle. From the saddle, turn right and work up to the north slope ridge that leads to the summit. The rock is loose pumice. There glacier around these rocks have few crevasses so you are pretty safe alone. For Echo Rock, from the saddle between the two, work left keeping near the far west side of the crag. A bit more class 3 for this one.
Route: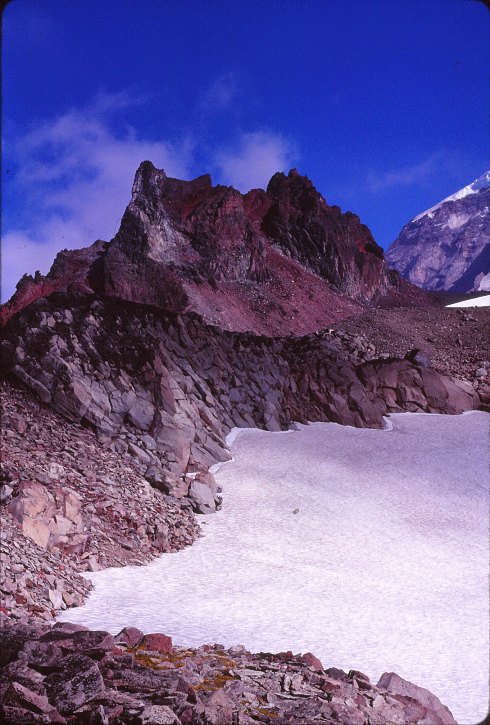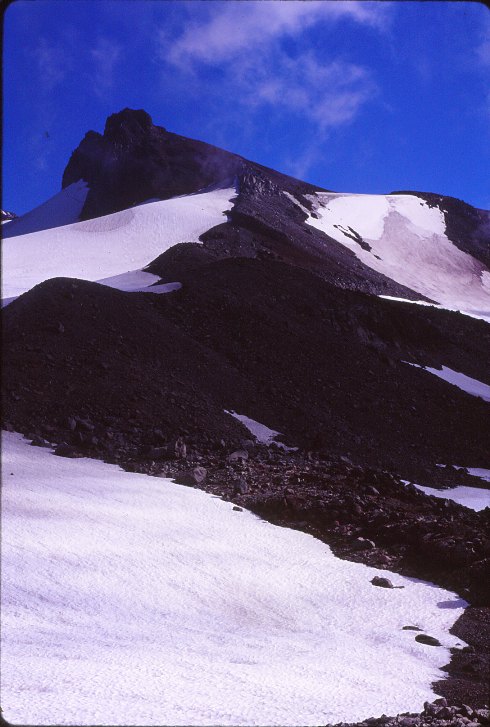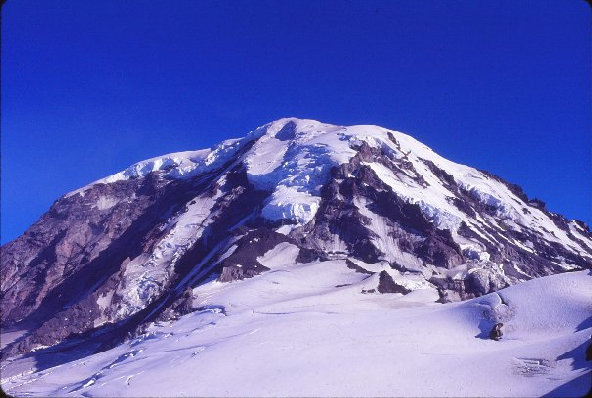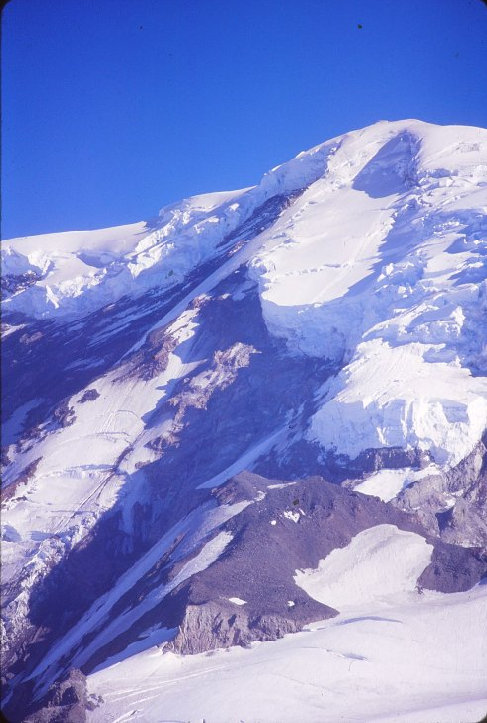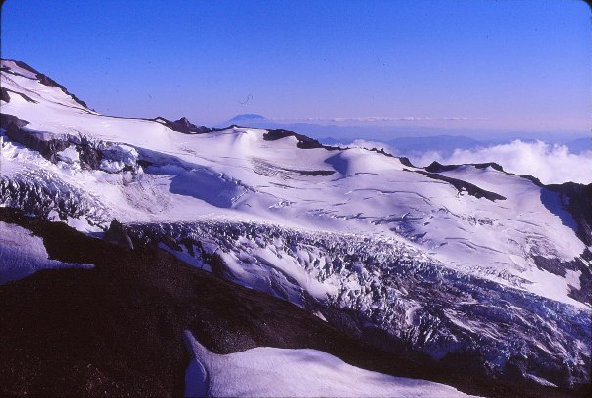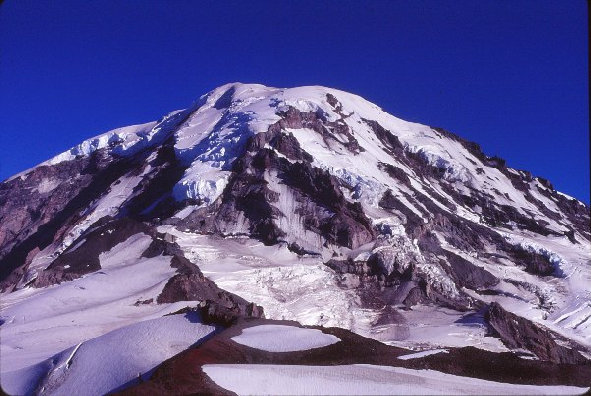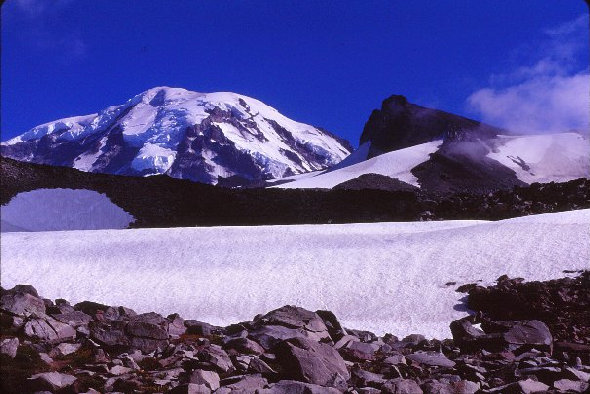 Echo Rock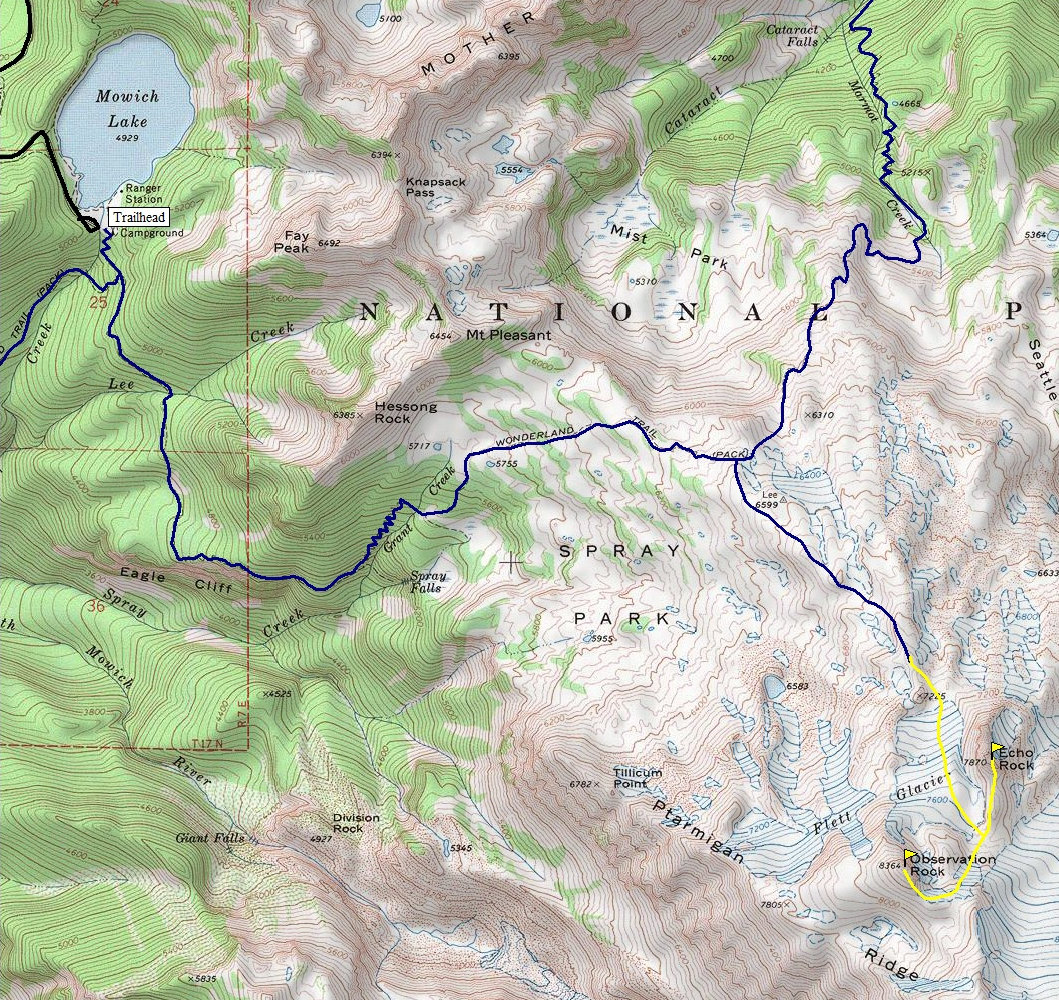 Hitting the glacier/snowfields with Observation Rock on right
Observation Rock
The view of Mount Rainier
North Mowich Glacier and Mount St. Helens in the distance
Upper part of Liberty Ridge
View of Mount Rainier from Observation Rock