www.willhiteweb.com - Hiking, Climbing and Travel
One of the 4 lookouts in Mount Rainier National Park is on Mount Freemont. The entire trail from Sunrise to the lookout is through meadowland and over rocky crags. On a clear day hikers can enjoy superb views of Mount Rainier, the Cascades, and the Olympic Mountains. You can even see the Space Needle with binoculars, without you can see smaller features like Grand Park and the Natural Bridge on the Northern Loop Trail.
Mt. Freemont & Skyscraper Mountain
From the White River Entrance off Highway 410, drive up to Sunrise. The trailhead is located on the north side of the Sunrise parking area.
Access:
From the trailhead at Sunrise, this route climbs for 0.3 miles up to the Sourdough Ridge Trail, taking a turn west to Frozen Lake. At 1.5 miles the trail passes the south side of Frozen Lake which supplies Sunrise with drinking water. There you find an intersection with four other trails. Well signed, the route now begins a moderate ascent around the end of the ridge. The highest point of the trail is the ridge corner. The trail descends slightly for the final 0.5 miles as it approaches the fire lookout. The summit of the peak is above the trail before the lookout.
Route: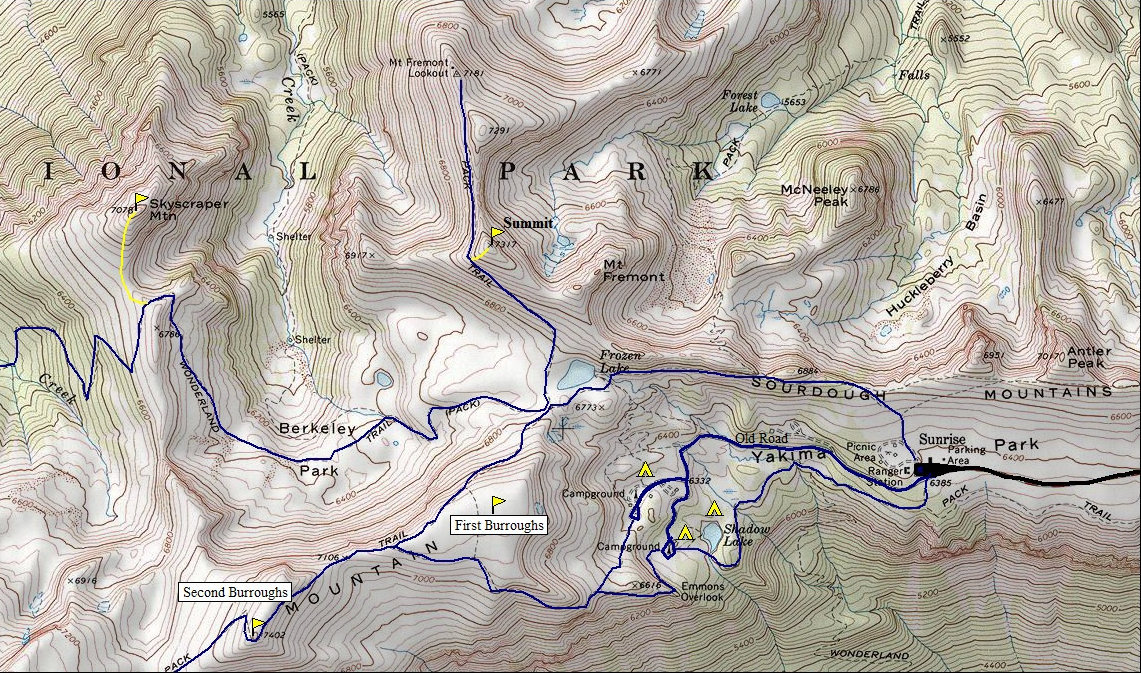 A nice side trip is to go back to the 5 way intersection, taking the Wonderland Trail west through Berkeley Park. When the trail goes over the south ridge of Skyscraper, leave the trail and walk up to the summit on easy terrain.
Skyscraper Mountain Option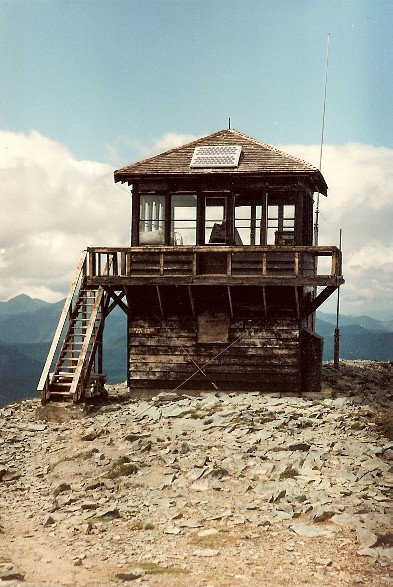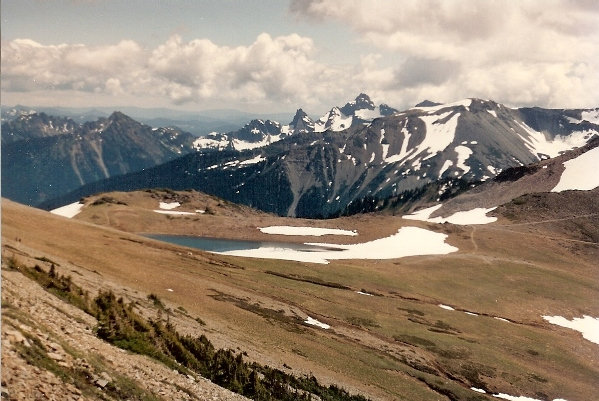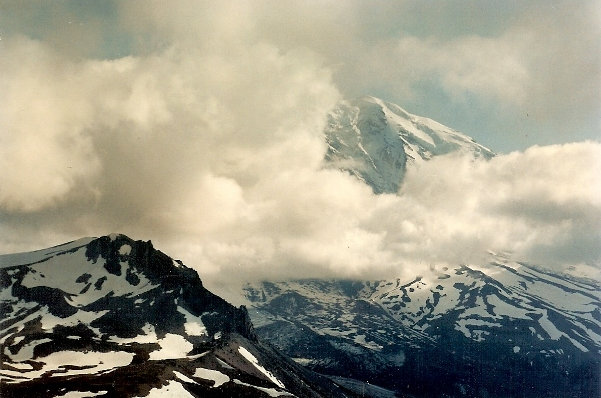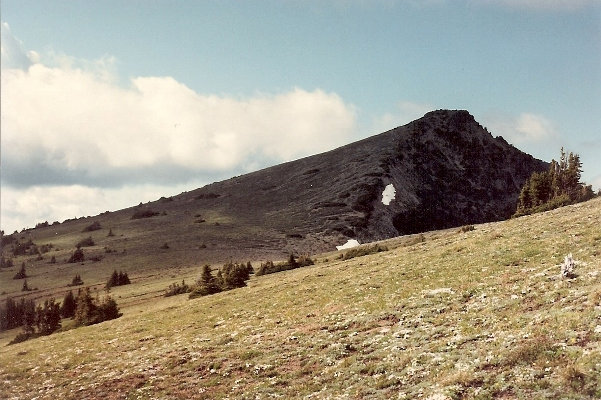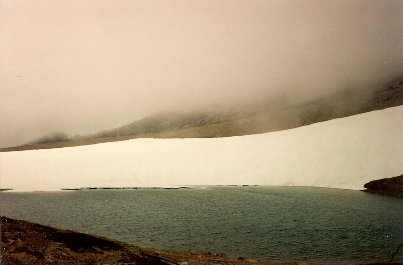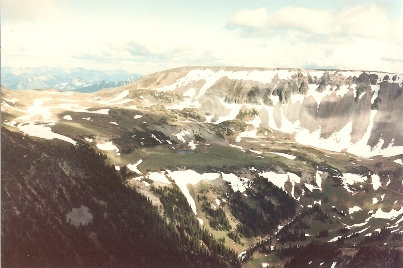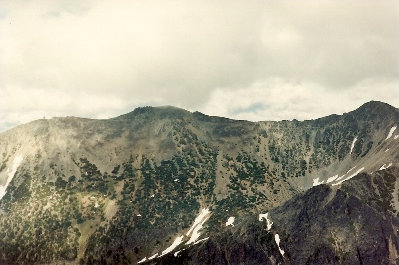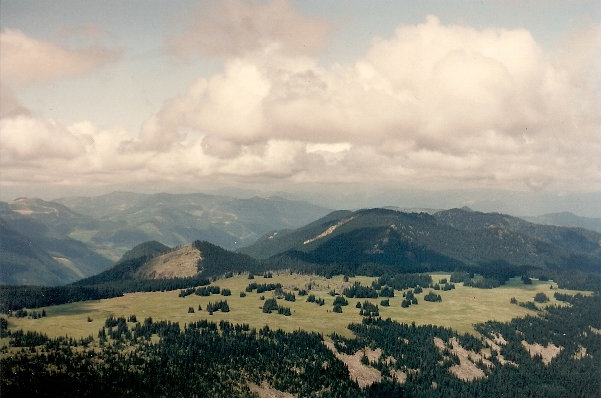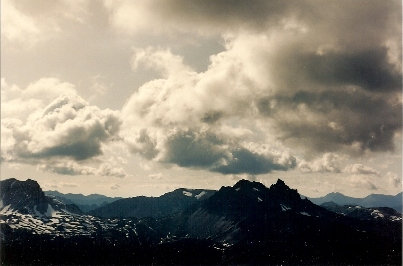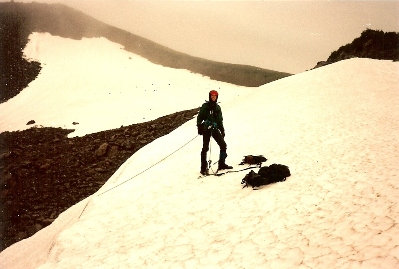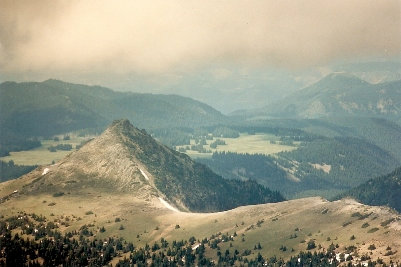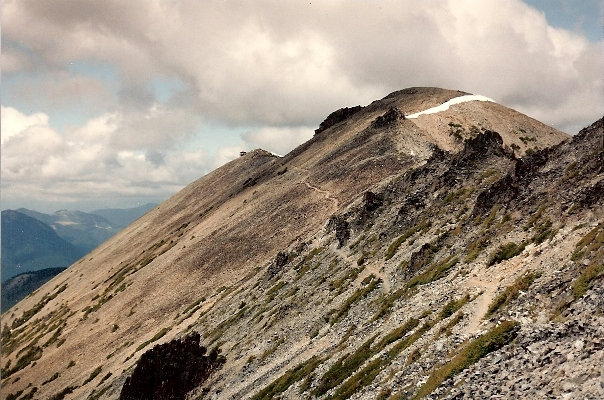 Frozen Lake
Looking down to Frozen Lake and the 5 way trail junction from the Mt. Freemont Trail
Skyscraper Mountain and Grand Park
Mount Freemont Lookout
Third Burroughs Mountain and Mount Rainier
Grand Park
Trail to Mt. Freemont (lookout at the very end of ridge)
Skyscraper Mountain from the Wonderland Trail exit point
Mount Freemont from Skyscraper Mountain (lookout on far left)
Frozen Pass and Berkeley Park from Skyscraper Mountain
West from Skyscraper Mountain
Doing some anchor practice in the area