One mile beyond the Nisqually Entrance of Mt. Rainier, take the West Side Road left. Follow it for 3 miles to the closure at Dry Creek. A winter-snow closure exists near the start of the West Side Road.
WillhiteWeb.com - Hiking, Climbing and Travel
Lake George
What was once a very popular hiking destination has now become a large lonely lake. The west side road inside Mount Rainier National Park once took vehicles to Round Pass, just 1 mile from Lake George. Now, for over two decades, the washed out access road has kept the tourist hikers away. The old road is one of the few places the park service now suggests mountain bikers visit. You can also snowshoe or ski the road if there is snow. The park service closed the road because of recurring flood damage and mudflows threats from the South Tahoma Glacier. Yet the road is kept passable for emergency vehicles.
Distance: 5 miles
Lake Elevation: 4,292 feet
Elevation Gain: 1,500 feet to the lake
Access: Paved
Route:
Access:
The road walk is about 4 miles to Round Pass and the Lake George Trail. There are a few creek crossings like Fish Creek that conditions probably change frequently on. Don't count on a bridge. Once on the official Lake George Trail, the hike to Lake George is an easy 1 mile with a gradual incline. There is great camping there with an old shelter and ranger cabin. From the lake, the hike up to Gobblers Knob Lookout is an additional 1.5 miles and steeper, a 1,000 foot gain. The view from the 5,485 foot Gobblers Knob is spectacular but both times I've been there were in a whiteout….so I have no pictures. There are no views from Lake George of Mt. Rainier. You can also access the lookout and lake from outside the park in the Glacier View Wilderness. See link below.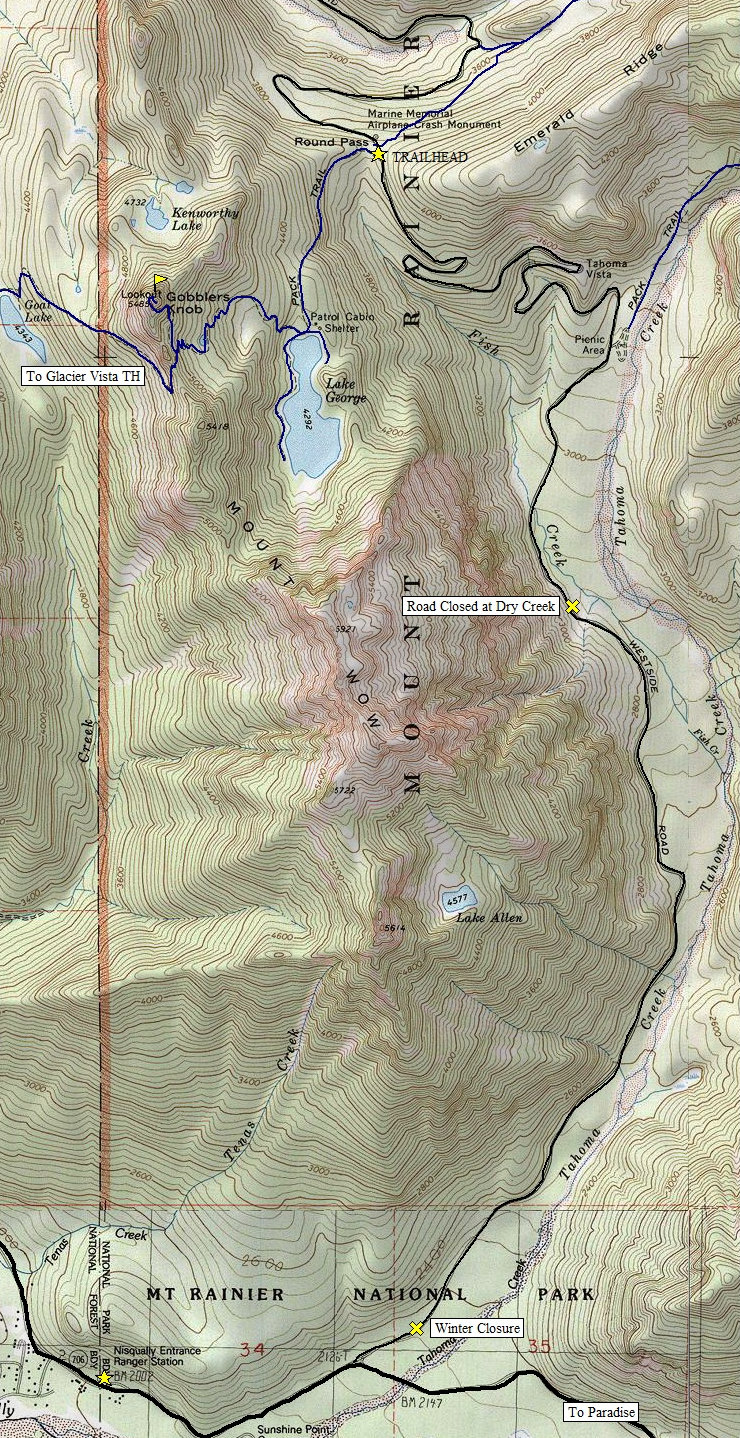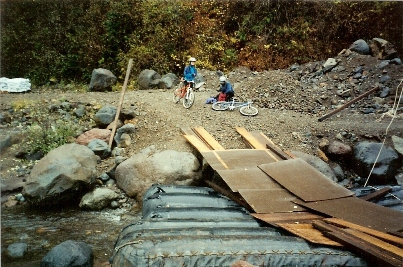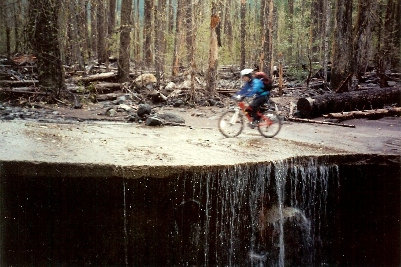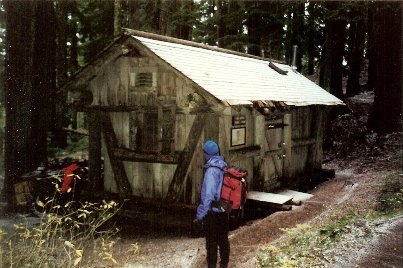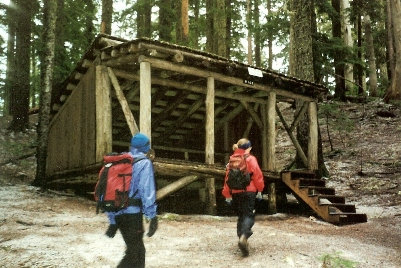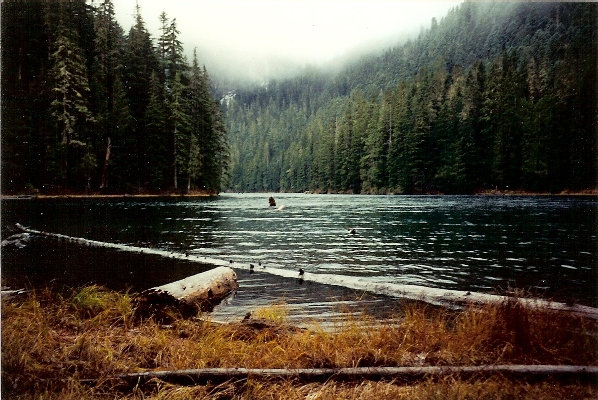 Lake George
Lake George Ranger Cabin
Lake George Shelter
Fish Creek Crossing
Crossing a washed out section of pavement