Newspaper Rock State Historical Monument
Newspaper Rock is a petroglyph panel etched in sandstone that records approximately 2,000 years of early human activity. Pre-historic peoples, probably fro the Archaic, Basketmaker, Fremont and Pueblo cultures, etched on the rock from B.C. time to A.D. 1300. In historic times, Ute and Navajo people, as well as European Americans made their contributions. In interpreting the figures on the rock, scholars are undecided as to their meaning or have yet to decipher them. In Navajo, the rock is called Tse' Hane (Rock that tells a story). Unfortunately, we do not know if the figures represent storytelling, doodling, hunting magic, clan symbols, ancient graffiti or something else. Without a true understanding of the petroglyphs, much is left for individual interpretation. There are over 650 rock art designs. The drawings on the rock are of different animals, human figures, and symbols. These carvings include pictures of deer, buffalo, and pronghorn antelope. Some glyphs depict riders on horses, while other images depict past events like in a newspaper. Newspaper Rock is listed in the National Register of Historic Places. It was formerly a state park as many maps show. Currently, its located inside the Indian Creek SRMA. There are no fees to visit and few amenities other than an information board and restrooms.
Utah Sights
The pictures at Newspaper Rock were inscribed into the dark coating on the rock, called desert varnish. Desert varnish is a blackish manganese-iron deposit that gradually forms on exposed sandstone cliff faces owing to the action of rainfall and bacteria. The ancient artists produced the many types of figures and patterns by carefully pecking the coated rock surfaces with sharpened tools to remove the desert varnish and expose the lighter rock beneath. The older figures are themselves becoming darker in color as new varnish slowly develops.
How Its Done:
Newspaper rock is most often visited in route to the Needles district of Canyonlands National Park. From Moab, go south on Highway 191 for 40 miles (or 15 miles north of Monticello) to the junction with Highway 211, signed Canyonlands. Follow Hwy 211 for 12.5 miles to the signed parking lot for Newspaper Rock.
Access: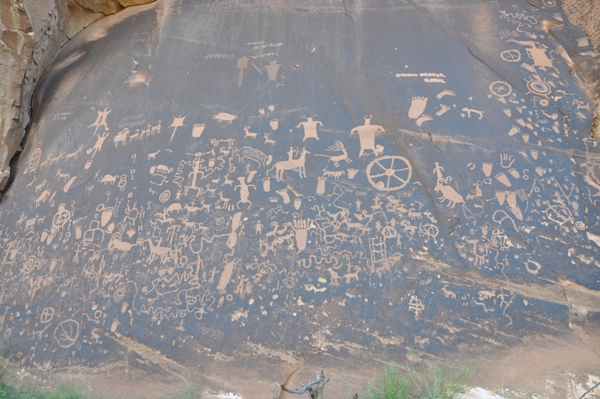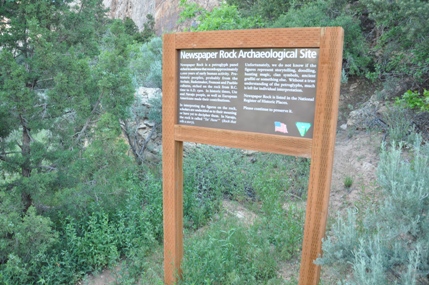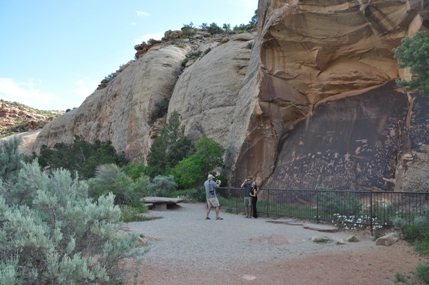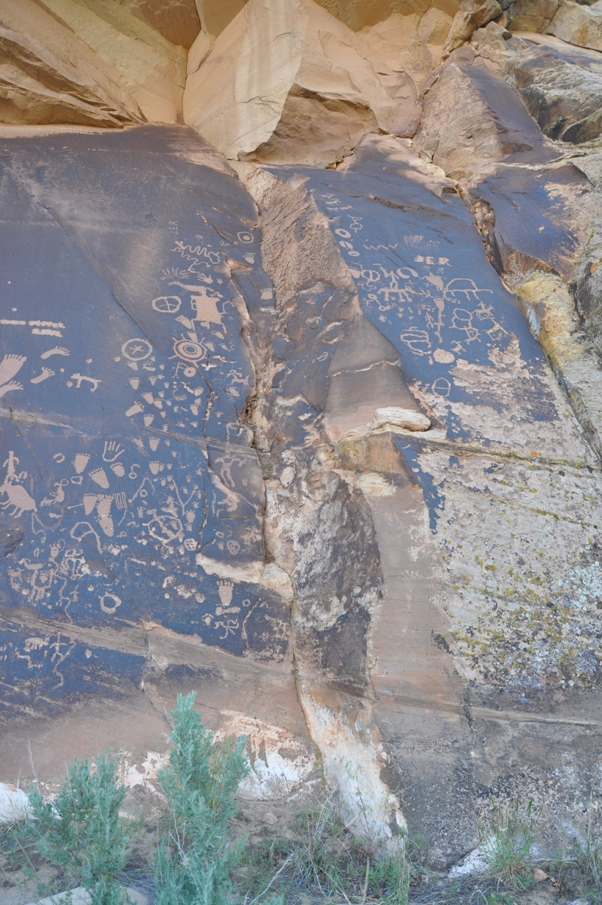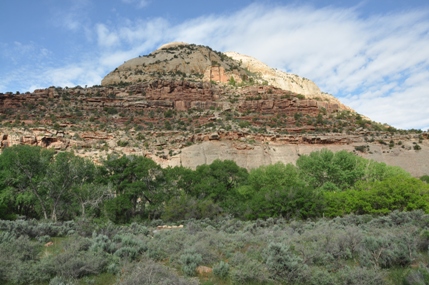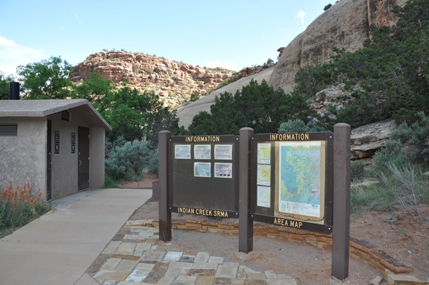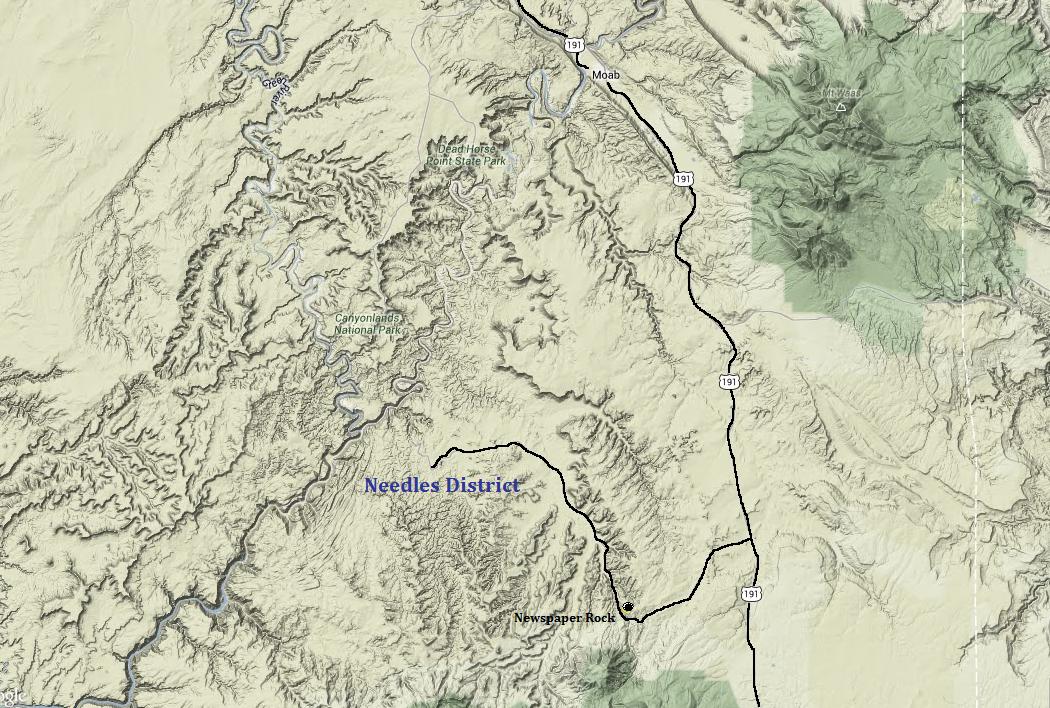 View from the petroglyphs