Moonflower Canyon Petroglyphs & Camp
The Moonflower Canyon in Moab is an excellent walk in campground. Next to the camps is the Moonflower Canyon Petroglyphs. The panel dates from the Archaic to Formative Periods and contains elements such as deer, desert bighorn sheep, and abstract elements. Because the wall is just minutes out of Moab, it is extremely accessible, but also quite vandalized. Its worth a stop if passing by but don't go out of your way for these petroglyphs. But, to the left of the rock art, hiding in a chimney, is a ladder made of logs jammed into the cliff. See how high you can get. The BLM campsite in Moonflower Canyon looks interesting. There are around 8 camps that require walking your gear into, on a first come, first served basis. A kiosk at the parking area along the road tags which camps are occupied (weekends likely full).
Utah Sights
From Main Street in Moab, take Kane Creek Drive west for 3.1 miles to Moonflower Campground located on the left side of the road.
Access:
The sandstone cliffs before you represent an outdoor gallery or a holy place during ancient times. Native Americans painted and chipped their religious visions, clan symbols, or records of events into the cliffs. These figures date from the archaic to formative periods. There is a barrier canyon style figure (a large triangular shape with headdress), deer, bighorn sheep, and a number of abstract elements. Look to the left of the panel for several logs located within a crack in the rock. Historically, and prehistorically, this method was used by local inhabitants for gaining access to higher areas. The antiquities act of 1906 and the archaeological resources protection act provides for serious penalties to vandals. To ensure the ancient arts preservation, please do not touch it. Many historic and recent signatures are present. Why did others sign their names at this valuable site? One can only speculate: Please do not ad your signature or try to remove any signatures and names.
Sign Says: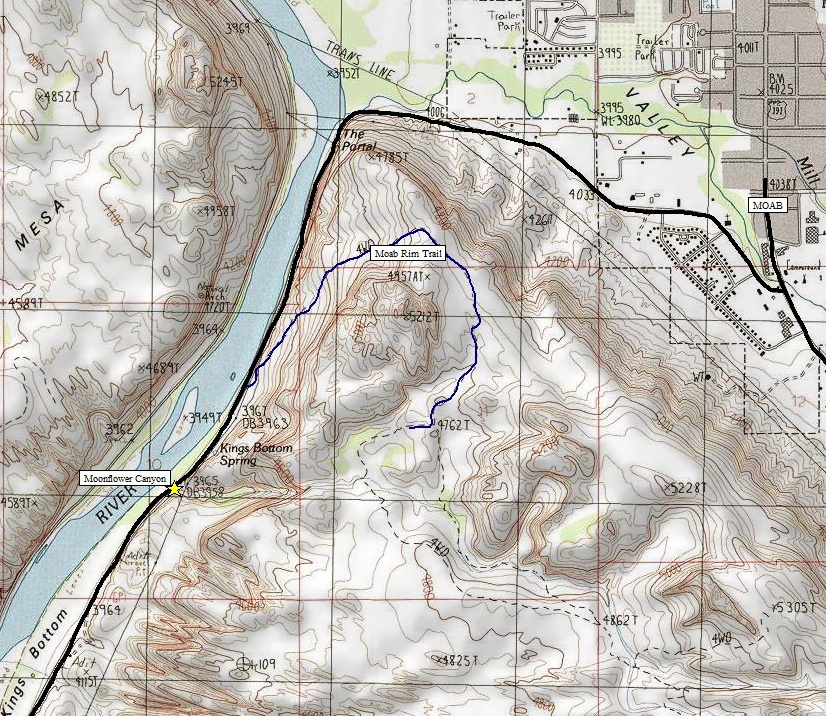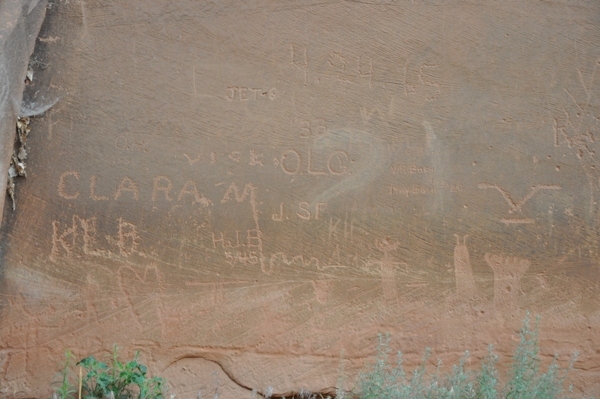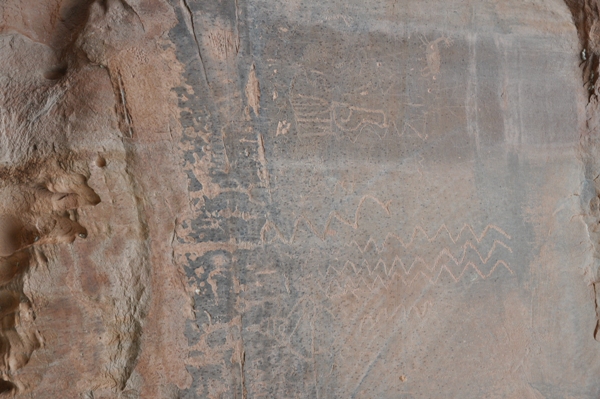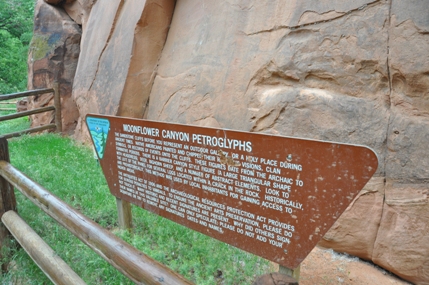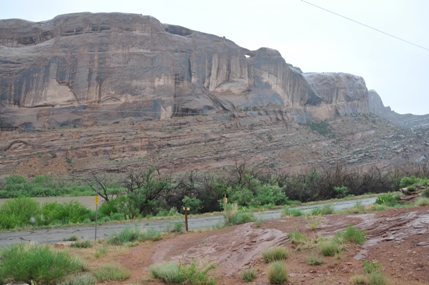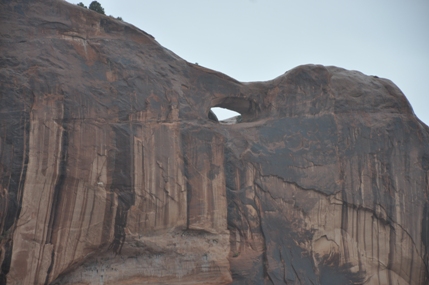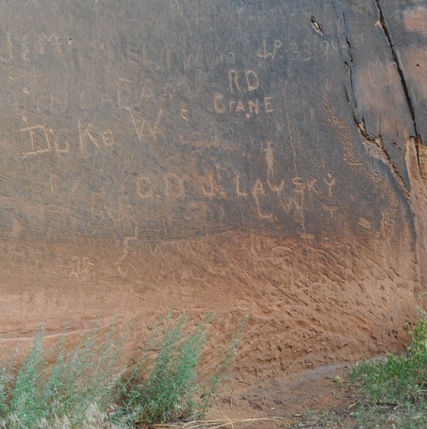 Arch from Moab Rim Trailhead
Just down the road at the Moab Rim Trailhead, view across river to arch