Mazatlan is on the West Coast of Mexico, located just across from the southernmost tip of the Baja California peninsula. The city was founded in 1531. By the mid-1800s a large group of immigrants had arrived from Germany. These new citizens developed Mazatlan into a thriving commercial seaport, importing equipment for the nearby gold and silver mines. Basically, Mazatlan wasn't designed as a resort city, only later became that. It's still Mexico's largest port. Here is what we saw during a one day whirlwind tour!
Mazatlan, Mexico
WillhiteWeb - Mexico Travel
"Pearl of the Pacific"
El Faro Lighthouse
Shoreline Boulevard
Old Mazatlan
Golden Zone
The El Faro Lighthouse in Mazatlan is considered the second highest natural lighthouse in the world. The hike to the top is about 500 hundred vertical feet, a bit strenuous for many visitors. It's should be something you should do, although try to plan it early, before the afternoon heat. The El Faro Lighthouse began to shine by the mid-1879. Since the light was static, in the distance it was often mistaken as a star. By 1905 this lamp was converted to a revolving lamp. Today, the 1000 watt bulb can be seen for 30 nautical miles (60 km). Bring water or buy some from the vender at the trailhead. The first half of the trail up is a dirt road that leads to concrete steps…hundreds of steps! At the top you'll be rewarded with great views of the Mazatlan area.
Start at the Continuity of The Life Monument, walk to the cliff divers where locals jump off high rocks into the Pacific Ocean for tips from on looking tourists. Continue walking the shoreline boulevard full of monuments and colonial buildings, turn left walking into old Mazatlan.
19th Century Cathedral
Central Market
Plazuela Machado
This is the tourist zone with the majority of hotels, restaurants, shops, beaches, and generally all things touristy. Every water activity is available and will be offered to you countless times as you walk along the beach. You can shop as well as work on your tan; venders selling trinkets constantly approach you....a bit annoying after 5 minutes.
Located in Centro Histórico, Plazuela Machado serves as the cultural hub of the city featuring open air restaurants, historic and colorful colonial buildings with narrow streets.
The Cathedral of the Immaculate Conception is a 19th century cathedral with high, yellow twin towers. You can go inside and take a look as well. The best view is from Plaza Principal, an open space park directly across from the cathedral.
2 blocks North of the cathedral between Valle and Ocampo. It's an open air market selling all sorts of food items with only a few tourist stalls.
Evening sun over the city
Golden Zone in far distance
Mazatlan Port Area
Hiking down the steps
Don't fall into the ocean
Continuity of The Life Monument
Crowds waiting
Cliff Diver in action
Shoreline Boulevard with El Faro in distance
A view of El Faro Lighthouse from the beach in the Golden Zone
From Plaza Principal
Plazuela Machado
Plazuela Machado
Streets around Plazuela Machado
Priceline.com Hotels - save up to 50%
Golden Zone
Golden Zone
Central Market
Cathedral of the Immaculate Conception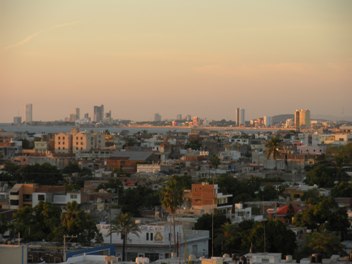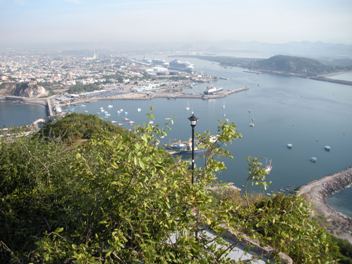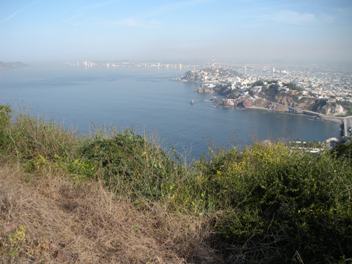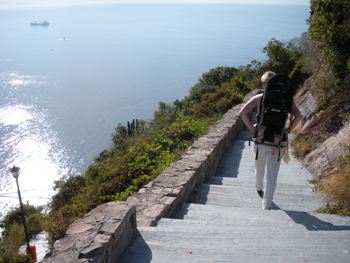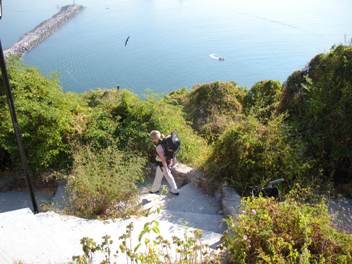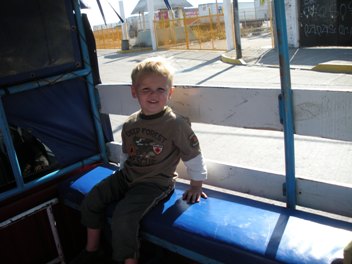 Mini-bus taxi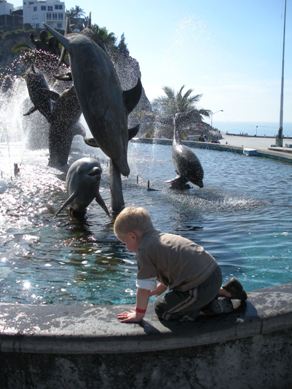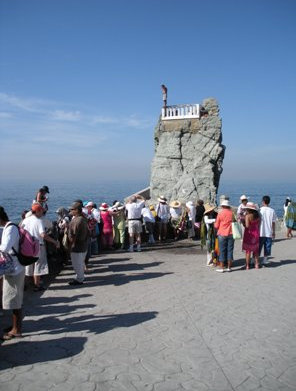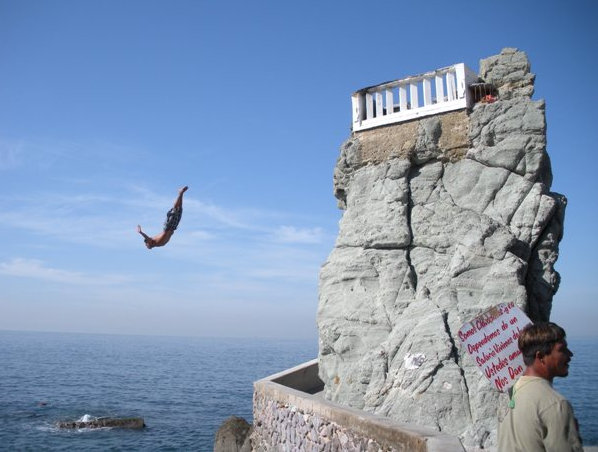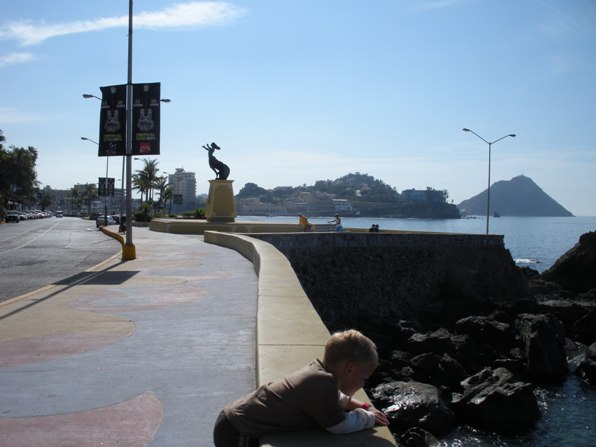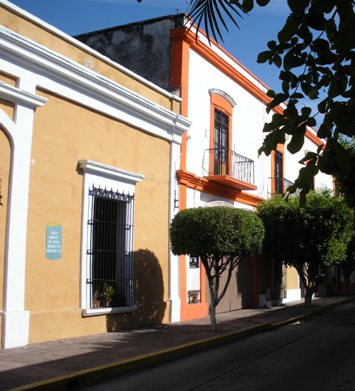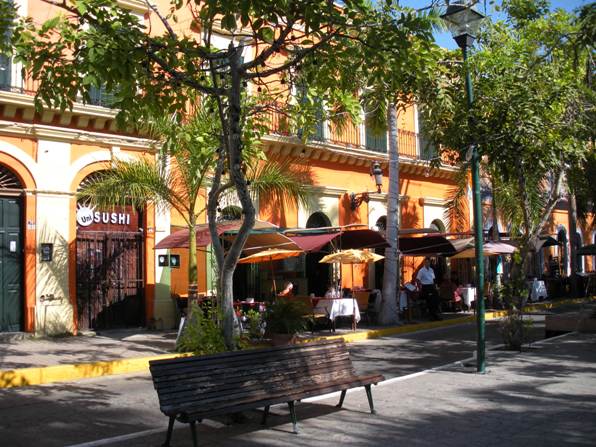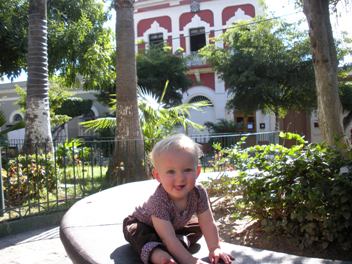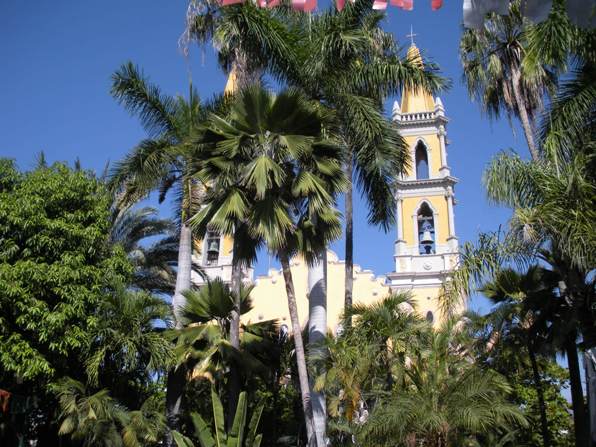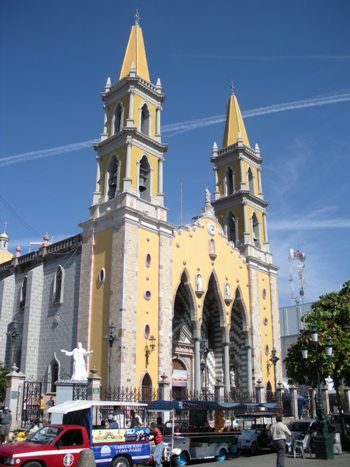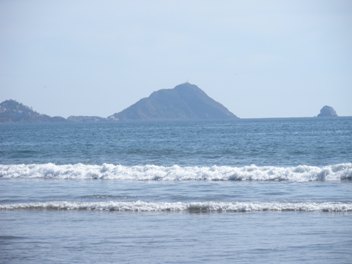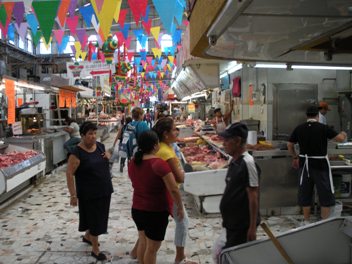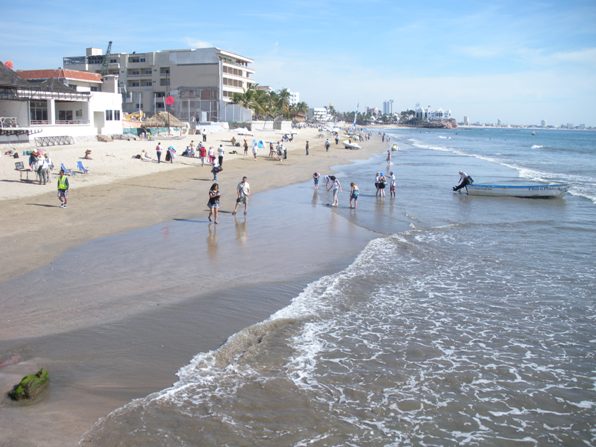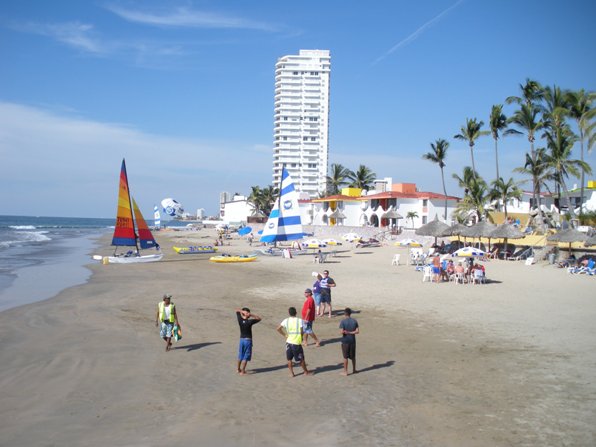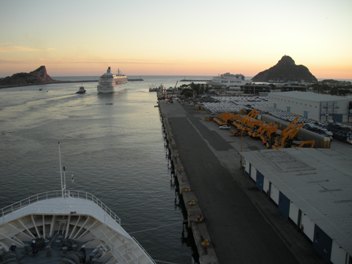 Cruise Ships and the El Faro Lighthouse