This is not a historic site. It is a way of introducing people to family history research. Located on Main Street Park City, it was built during the 2002 Winter Olympics. It's success has kept it around to today where people can still walk in and find their ancestors. Inside, visitors can find help and computers hooked up to the same resources as the family history centers. Mainly though, it is just a place for introductions. The walls have several family trees with some recognizable names on them.

I was excited to visit because I had heard there was a two story tree to view. I was thinking a written family tree....not an actual tree! Boy was I disappointed. I really wanted to see a genealogy tree spread out covering two stories with thousands of names.
Park City Family Tree Center
531 Main Street
Park City, Utah 84060
Address:
www.willhiteweb.com - Hiking, Climbing and Travel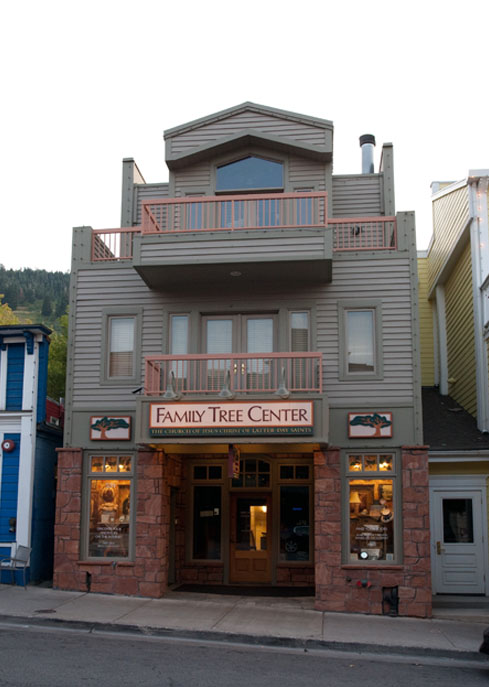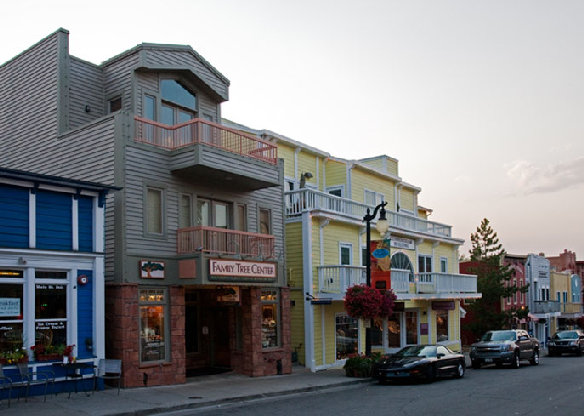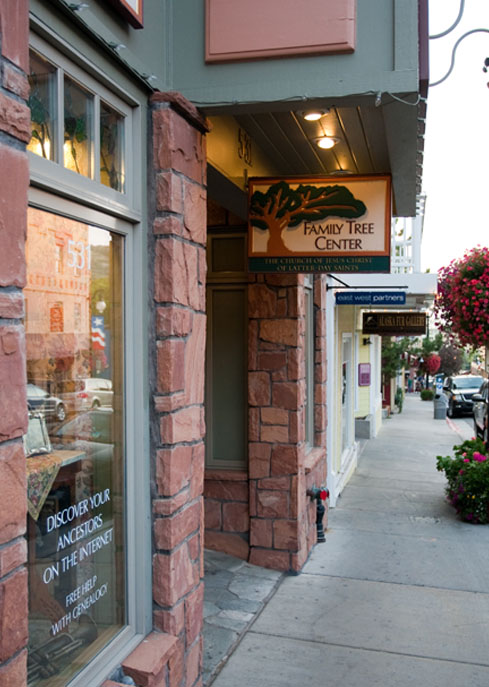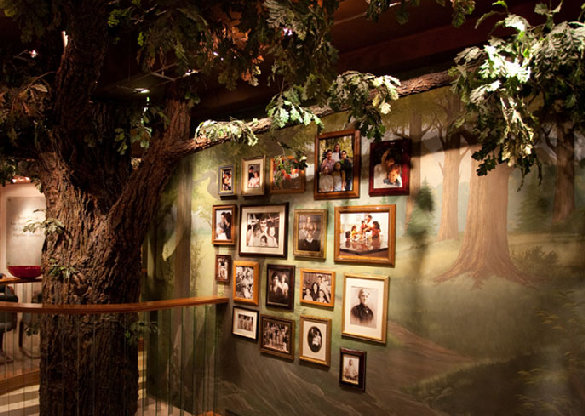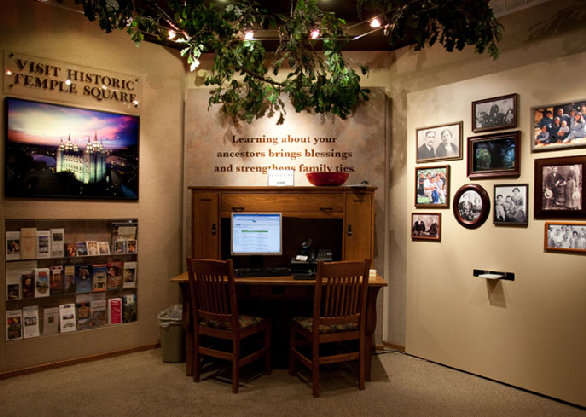 From across the street
Have a seat and see what you can find
I've been to Park City several times never even noticing the signs, walked right by.
Main Street, Park City
The two story tree