www.WillhiteWeb.com
The Book of Mormon was first printed and sold in this building, located in the business district of historic Palmyra, New York. The visitors center gives a glimpse of the printing and binding processes of the 1820s.

Egbert B. Grandin moved his newspaper and printing business into this building in 1828. Just months before Joseph Smith approached him about printing the Book of Mormon, Grandin purchased an advanced "Smith Patented Improved Press" that significantly speeded up the printing process.

In June 1829 Joseph Smith and others first approached Egbert Bratt Grandin about printing the Book of Mormon. After initially rejecting the commision on moral and religious grounds, he later agreed to print 5,000 copies of the book for $3,000.

After Grandin agreed to print the Book of Mormon, John Gilbert became the principal compositor to set the type for the Book of Mormon. This was done by arranging each letter, one by one. When I first visited in 1991, they would give you some of the original metal type from the press.

In the third-floor printing room, several trained men and boys would work 8-10 hours a day, 6 days a week printing the 185,000 sheets that would eventually be folded, cut, and bound on the second level to create the 590-page Book of Mormon.

After printing, every page was hung to dry on racks before being sent to the bindary to be folded, cut, and bound.

Within 8 months, from August 1829 to March 1830, Grandin finished the typesetting and printing of the Book of Mormon. Binding of all 5,000 books was completed in July 1831.

On March 26, 1830, the first few completed copies of the Book of Mormon were made available for purchase at Grandin's bookstore. They sold for $1.25, which was about the average, 3-day wage of a worker along the Erie Canal.
Grandin Building - Book of Mormon Publication Site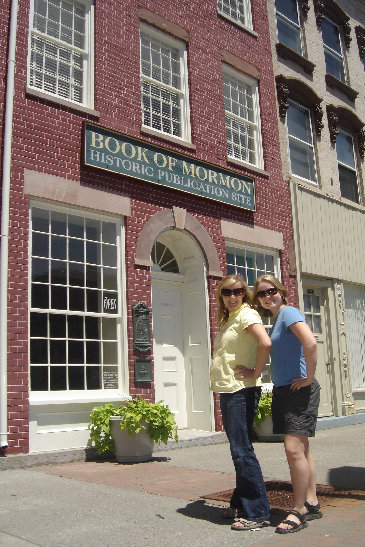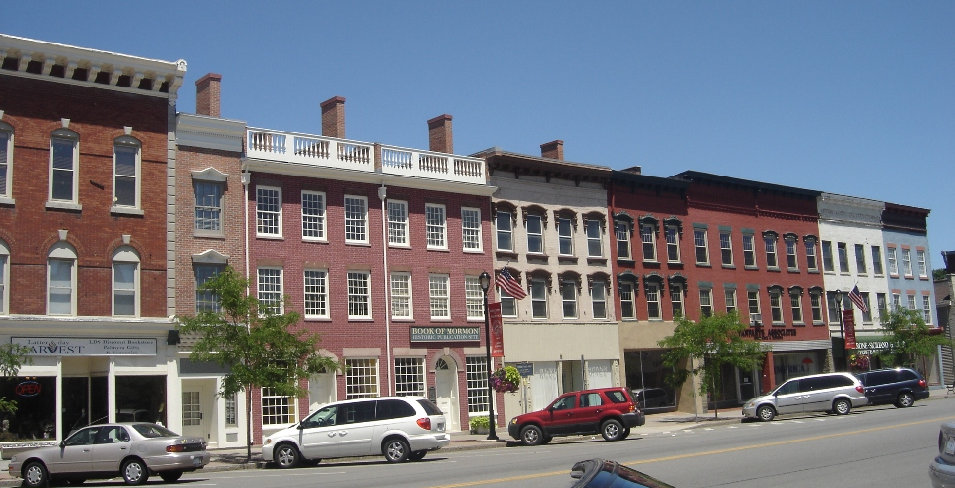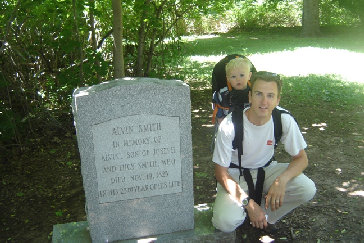 A few blocks away is Alvin Smith's grave