www.WillhiteWeb.com
Known as the "Register of the Desert," Independence Rock was a key landmark for pioneers as they picked their way across the American frontier. Hundreds of names have been carved into the hard stone over the years. Travelers of the Oregon Trail raced to reach Independence Rock by the fourth of July when a giant celebration was held each year. The rock was named by William Sublette in 1830 in honor of the birth date of the United States. Arriving at this location by the fourth of July assured the the wagon trains would make it through the Rockies before winter.

Independence Rock is located on Hwy. 220, 50 miles southwest of Casper. Visitors can explore the dome-shaped rock and mull over the hundreds of names carved by past travelers along the California, Mormon, Oregon and Pony Express Trails.

The trail around Independence Rock is roughly a mile long.
Independence Rock State Historic Site
Contact Information: www.wyoparks.state.wy.us
U.S. Hwy. 220, MM 63, Casper, WY, 82601. Natrona County, United States
(P) 307-577-5150 (E) rander@state.wy.us

Directions:
50 mi. SW of Casper, WY on Hwy. 220, mi. marker 63.
Hours: Sun up to sun down
Open Months: Open Year-Round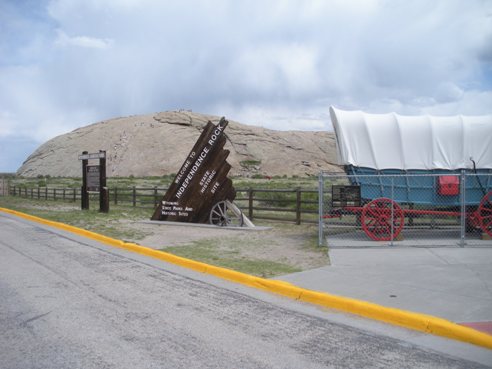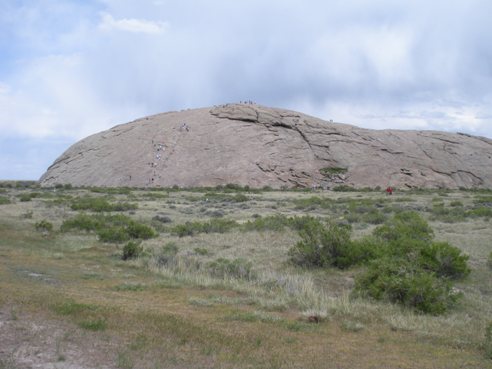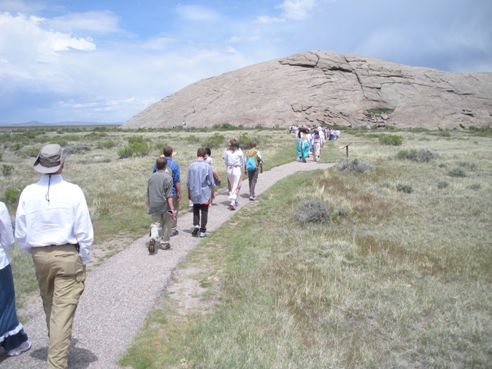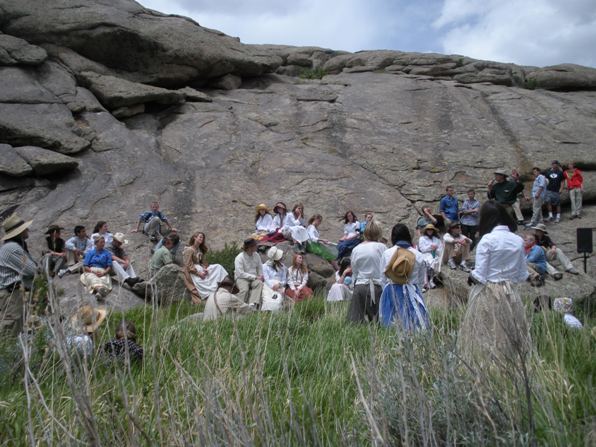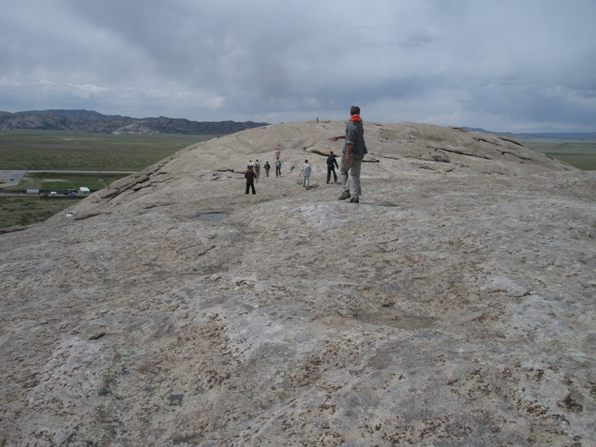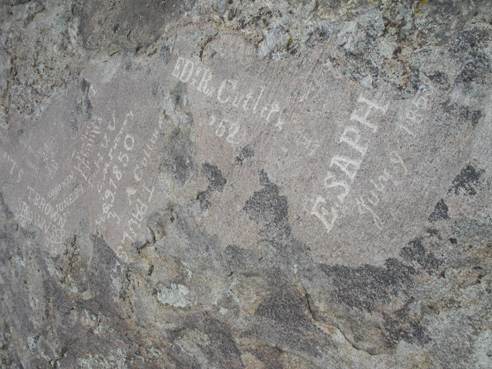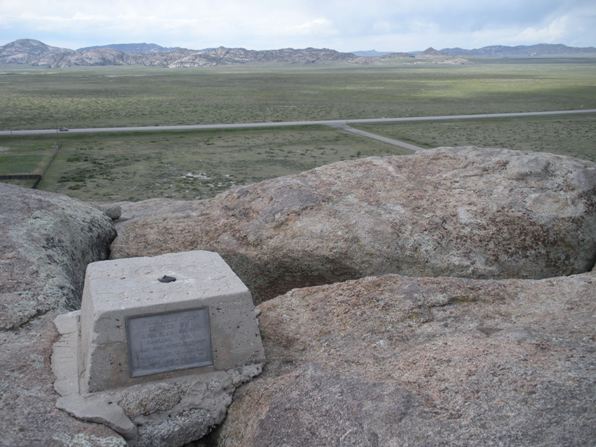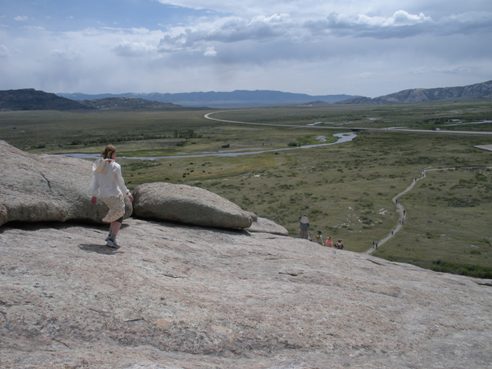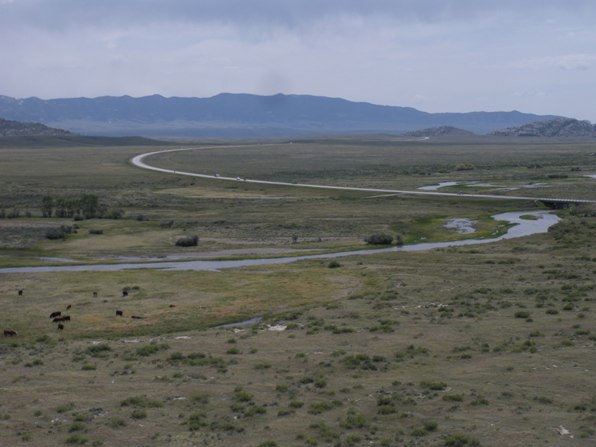 Sign at the entrance
Independence Rock
There are names all over the rocks
Summit marker
A view from the rock toward Devils Gate
Teens on pioneer trek
Hiking up the rock near the summit
Walking the trail to the rock
Walking down the face