www.WillhiteWeb.com
The golden plates containing the Book of Mormon were buried in the Hill Cumorah, about three miles southeast of the Smith family farm. In the early hours of September 22, 1823, the angel Moroni showed Joseph Smith in vision exactly where the ancient record was hidden. Later that day, Joseph went to the place shown him by the angel.

"On the west side of this hill, not far from the top, under a stone of considerable size, lay the plates, deposited in a stone box," wrote Joseph. He was not permitted to remove the plates on his first visit, but was instructed by the angel to return to this place every year "until the time should come for obtaining the plates." Exactly four years later, the angel delivered the plates to the Prophet Joseph for the purpose of translation and publication. The Church of Jesus Christ of Latter-day Saints acquired the Hill Cumorah in 1928. A granite monument topped by a nine-foot statue of Moroni was erected at the highest point of the hill in 1935.

Experience the Hill Cumorah outdoor theatrical productions. Each July, seven evening performances are presented on the beautiful Cumorah hillside next to the Visitors Center. A beautiful story on an enormous 10 level stage, twelve-tower lighting, state-of-the-art sound system, Hollywood special effects, and a costumed cast of over 650 provide a truly spectacular show. Parking and admission are free. No tickets needed.







Hill Cumorah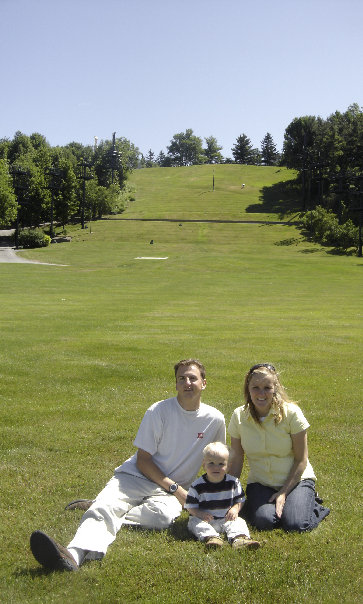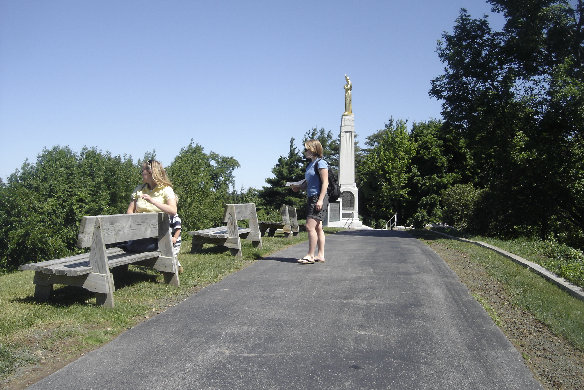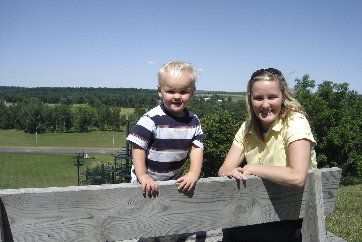 On top of the Hill Cumorah
On top of the Hill Cumorah
Hill Cumorah and the location of the Pageant