What to Hike or Climb with Children
WillhiteWeb.com: Hiking with Kids
Many new parents stop hiking when they have children...this is a big mistake. If you start children hiking long before they can walk, they will think it's as normal as getting in the car and driving to the store. If you continue hiking with them, you will not loose your motivation, or question whether you or they are ready for the task. My wife and I took our first out at 2 weeks old on an overnight backpacking trip in October. I don't recommend this but after 3 months or so you should be good to go. You can start out by hiking really short trips that you're comfortable with, then work your way up to bigger ones. Starting young also gets them comfortable with the child carrier, something you'll be grateful for later.

In reality, you can do quite a bit with children under 2 because you can carry them the entire time. Once they get around 3 years old, they become too heavy for most to carry the entire trip. Around this time, many parents have a second child throwing a wrench into your hiking plans. Now you've got 2 little ones, one who can't walk and one who can't walk too far. My solution was to just carry both but I realize this isn't a realistic solution for most. A second adult will be needed, each carrying one child.
Children between 4-6 should be able to handle basic trips; the challenge will just shift from weight issues to motivation and patience issues. Trips should still consider the possibility of what happens if their energy level stops. My 2 year old was hiking 2 miles on trails but much less off the trail. Every kid is different and you'll get familiar quickly with how far they can be pushed before needing to be carried.

Since the majority of my trips I'm alone with 2 young children, I tend to look for trips where I won't be too far from my car, usually within one hour. Most tourist trails in State and National Parks are less than 3 miles. These trails are laid out well and there's always someone around if you needed help. I am almost always climbing up a peak with the kids. I try to find one that I can park directly at the base instead of one requiring a long hike. This way, if something is wrong, I can quickly drop down and be back at the car. Most of the mountains we hike up are under 1,000 feet of elevation climbing and less than 2 miles of distance. Under certain circumstances, I have done trips with both my kids and our gear (about 70lbs) as far as 15 miles. I've only done this because I was hundreds of miles from home and really needed to summit a specific peak.
A perfect hike across easy terrain to a summit
ATV and Jeep roads can make excellent hikes
Snack time on PC Hill - Park City, Utah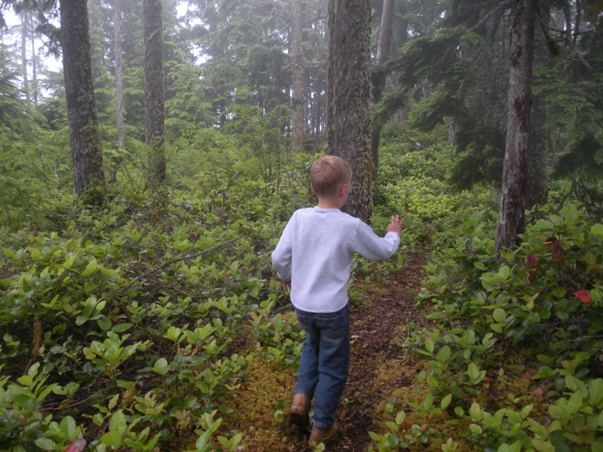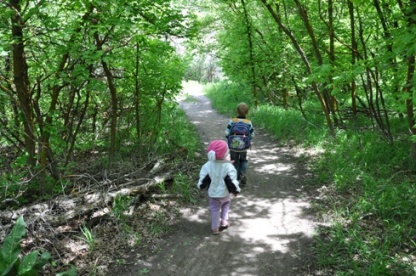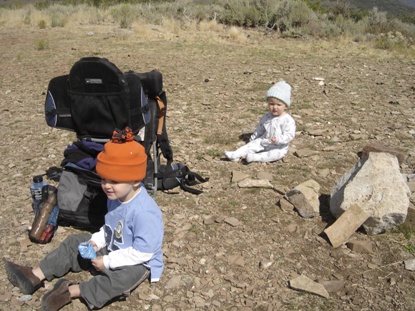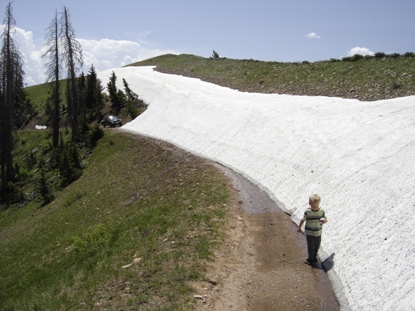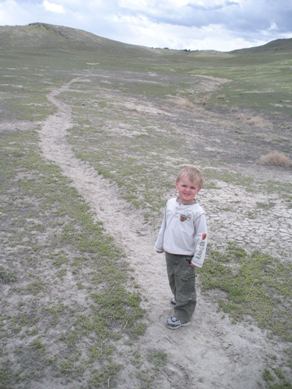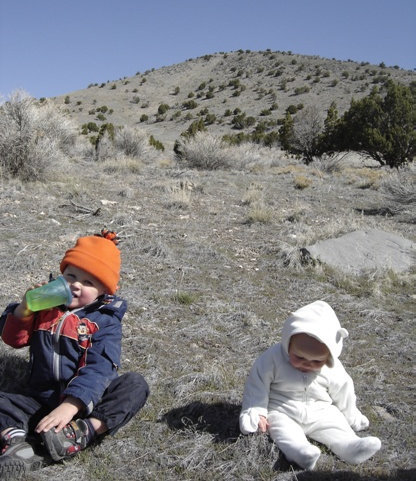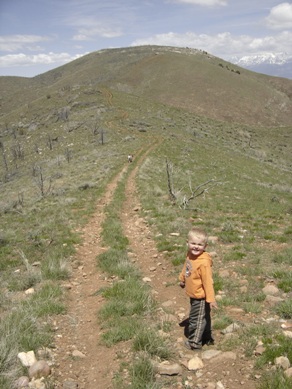 Forested hike in the Middle Fork Snoqualmie, Washington
High Uinta Mountains, Utah
Skunk Ridge, Utah western desert
Dock Butte, North Cascades, WA