Gibson Spit
This easy walk curves out across Sequim Bay, offering views of the Strait, Protection Island and the Miller Peninsula. Shorebirds, sea gulls, otters can all be found. From the parking lot, the beach heads under bluffs before reaching Gibson Spit. Once on the spit, you can walk the beach or high ground to the end where a narrow passage of water into the bay is located. The tidal surge here is strong enough to cause current ripples like a river. Along the way, a bridge over the lagoon (with No Trespassing signs) is passed. This bridge goes to the Battelle Memorial Institute, an organization involved with environmental research in business and industry.
Elevation: Sea Level
Distance: 1 mile
Access: Paved
Sequim Washington
Take Highway 101 to Sequim. Exit the highway on Washington Street. At the first stoplight at Sequim Avenue, turn right. In a mile is a traffic circle, go right on Port Williams Road. In 2.4 miles, reach the end of the road at the beach and Port Williams County Park. Finding parking could be tough on a nice weekend.
Access: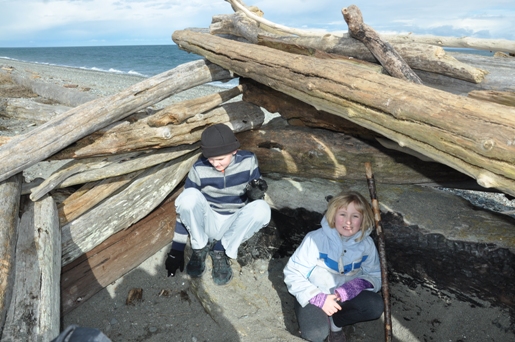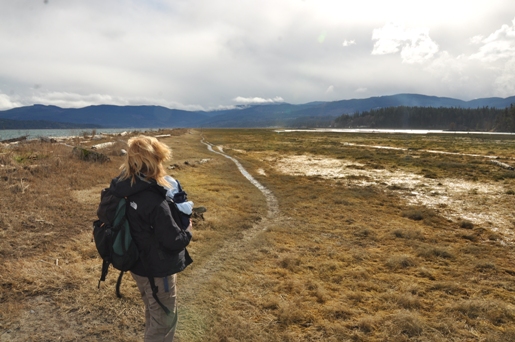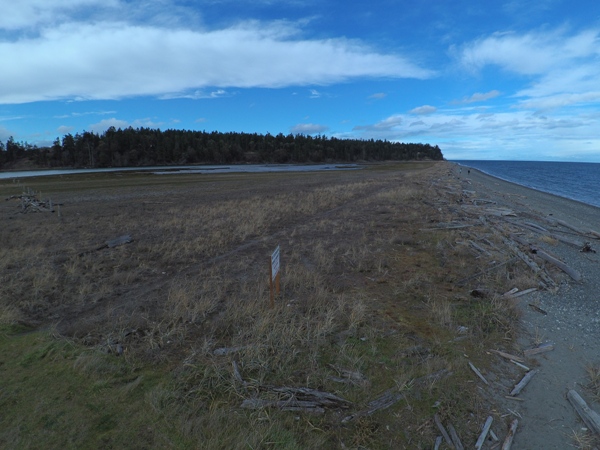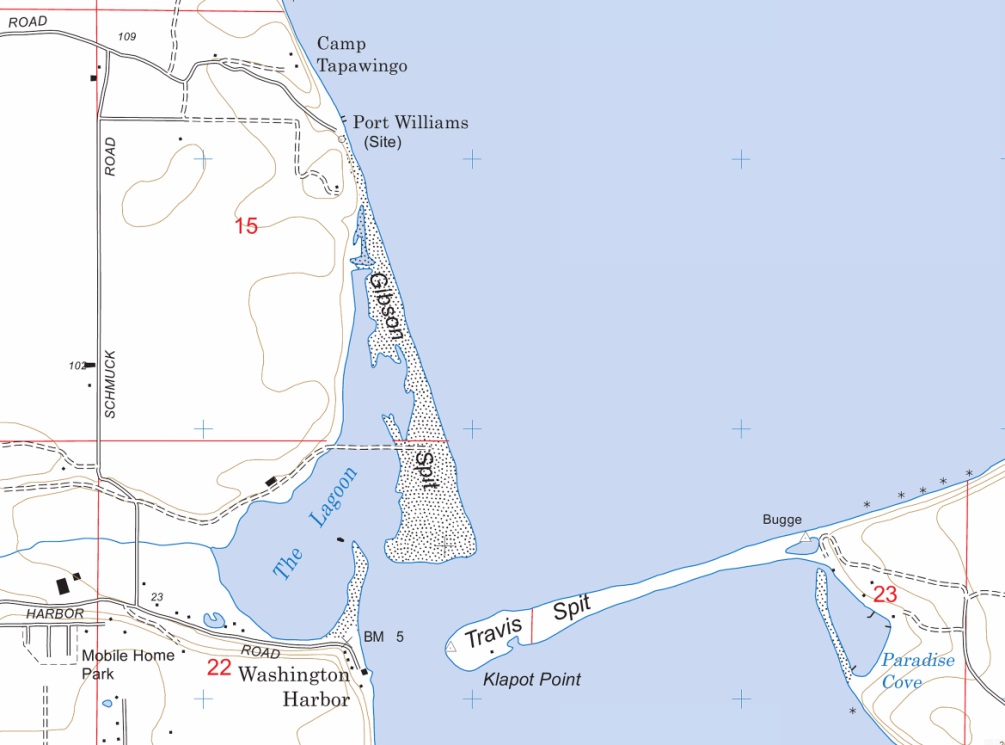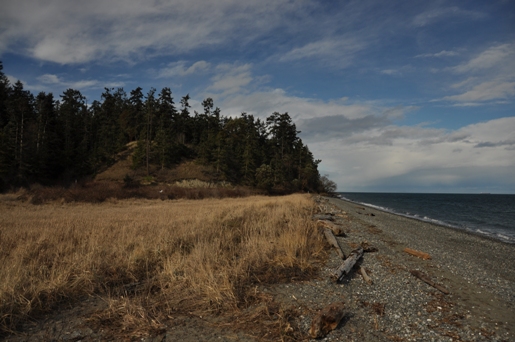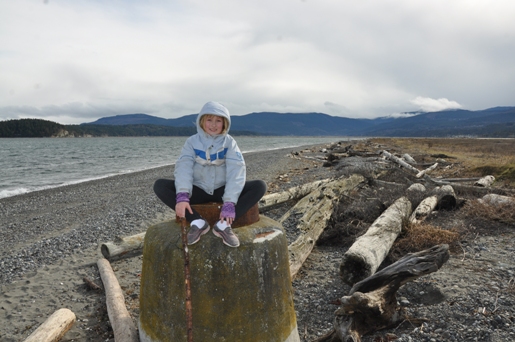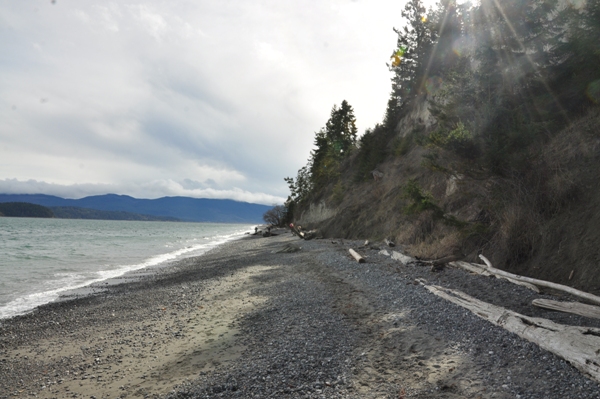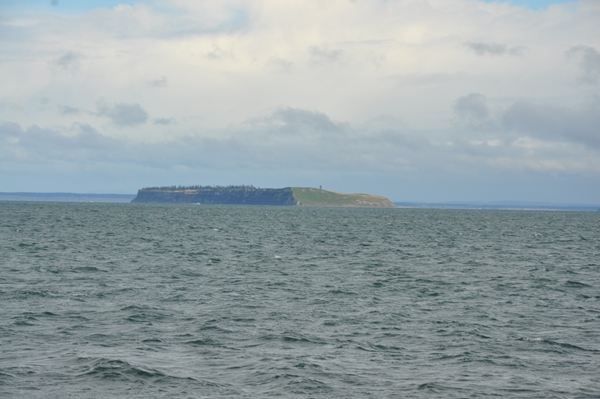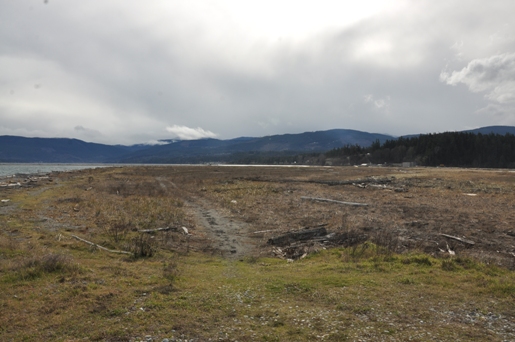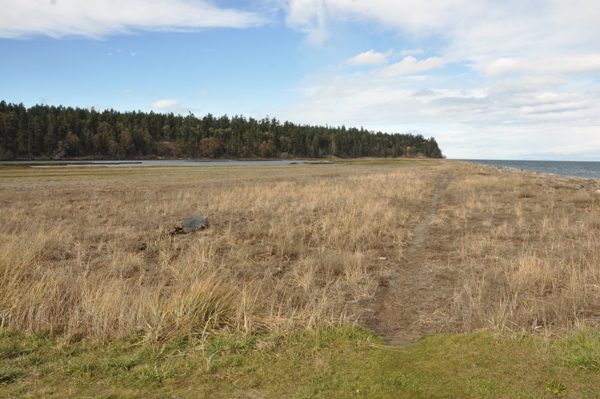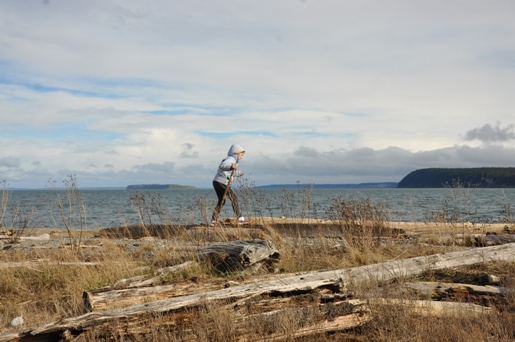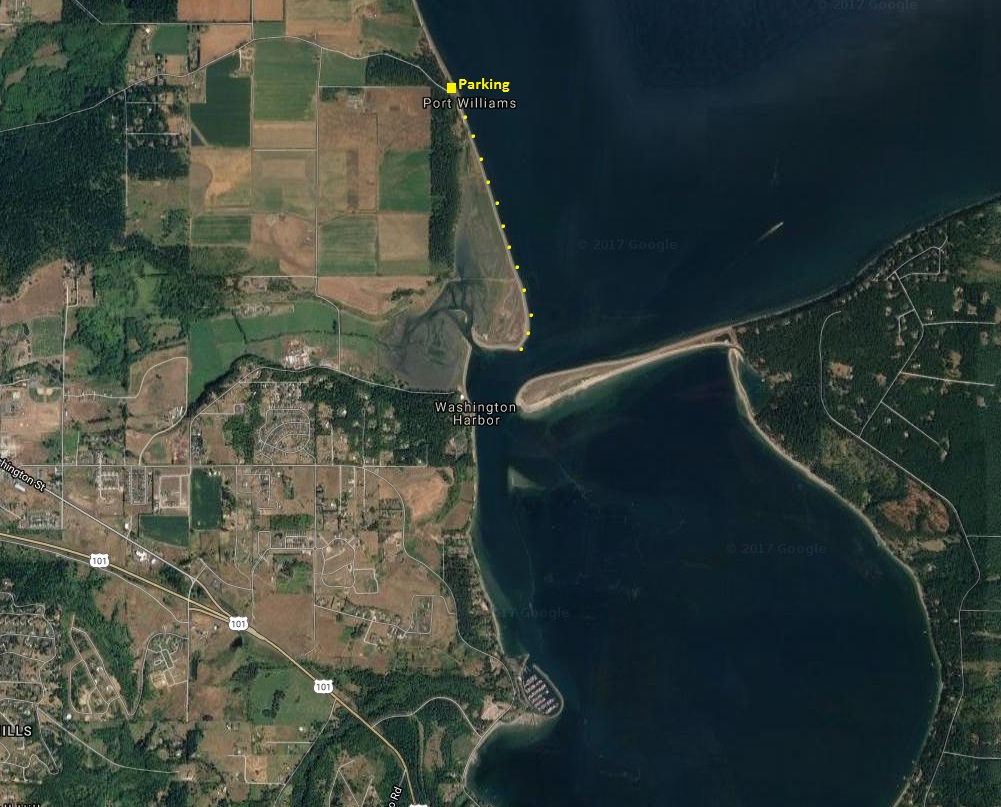 Gibson Spit and Travis Spit
Gibson Spit and Lagoon
Protection Island
Driftwood fort
Bluffs at the start
Lagoon
Blyn Mountain
Gibson Spit breaking away from mainland