Rainbow Falls State Park
Located along the Chehalis River, named after scenic Rainbow Falls, this park has hiking, camping, swimming, fishing, and fields for sports. The majority of the park is on the north side of the river, while all the hiking is on the south side. No bridge crosses the river in the park due to them washing out in 2007. You have to drive a few miles west, cross the river, then a few miles back east. Trails pass through some left over old-growth forest, about 10 miles of loops are available. The campground and picnic areas are simple and standard with many sites, a group campsite is offered and even a few bike-in campsites. These bike camps are because nearby is the Willapa Hills Trail and a short trail connects to the Willapa Hills Bike Trail from the state park. There is a reserve able kitchen shelter with water, electricity, and 15 picnic tables. Other day-use picnic tables are available first come.
Washington State Parks
The park was built by the Civilian Conservation Corps in 1935. Some of the log structures were built then and remain.
Park History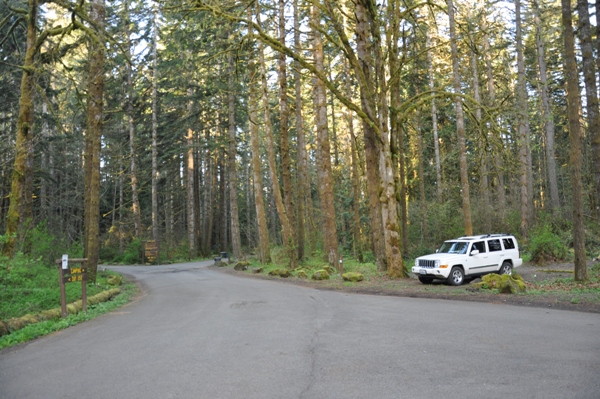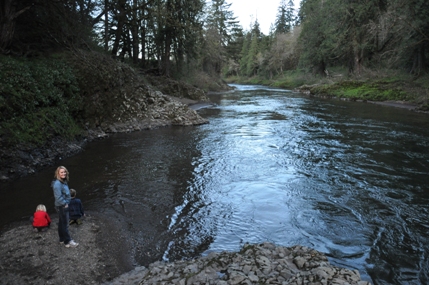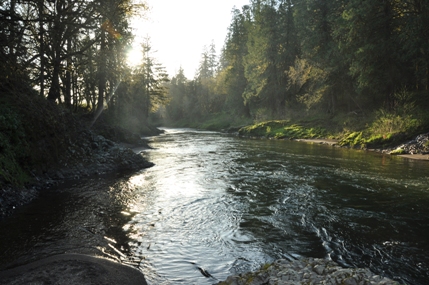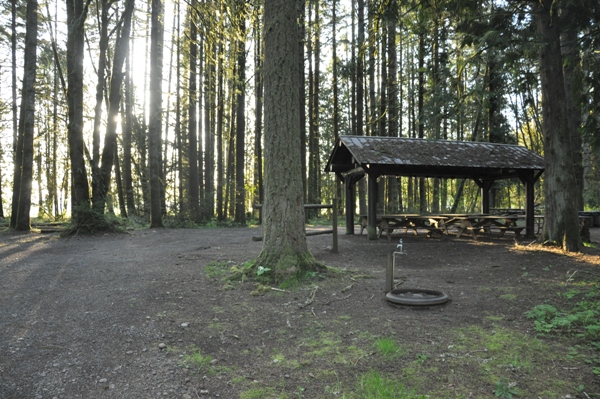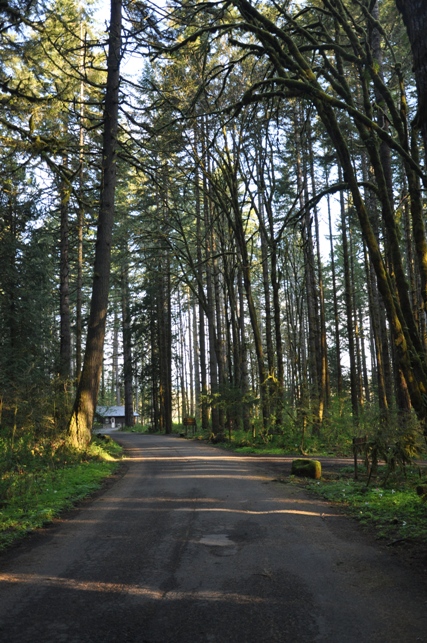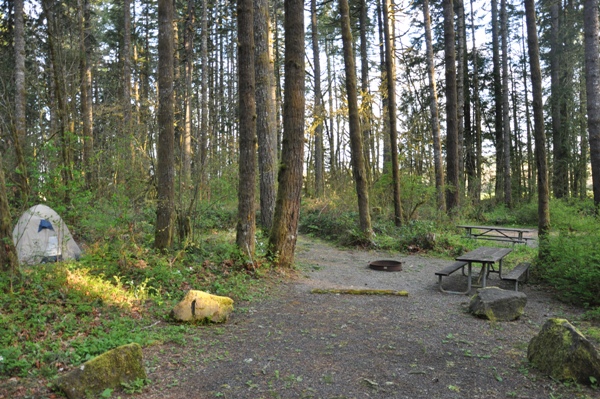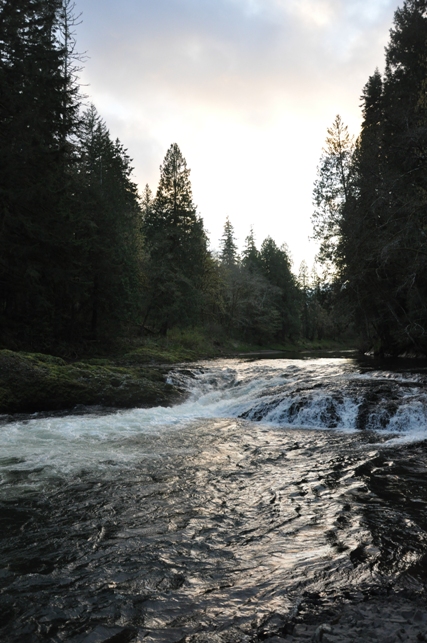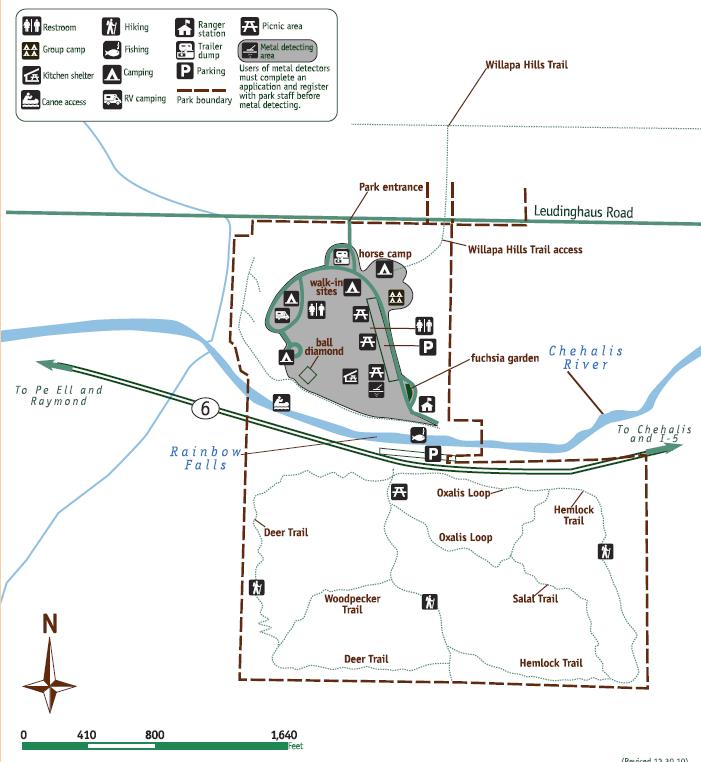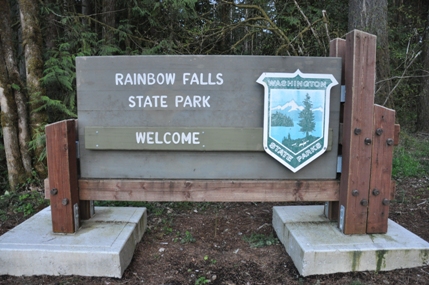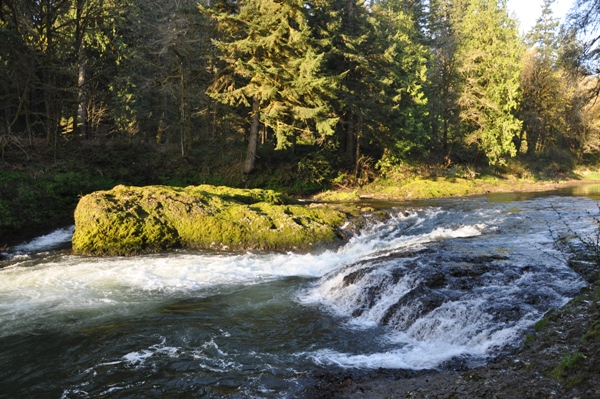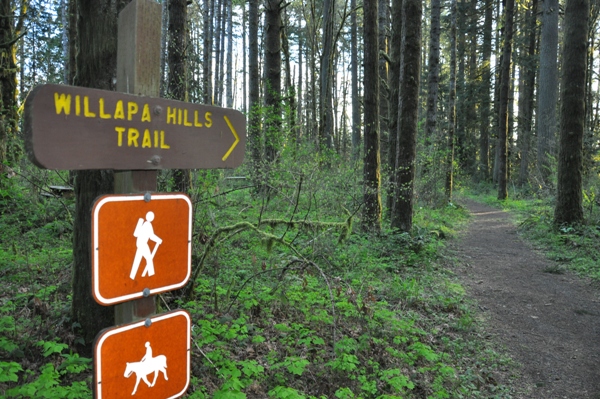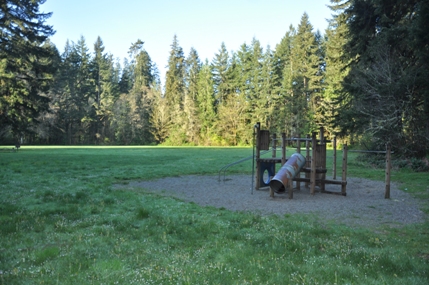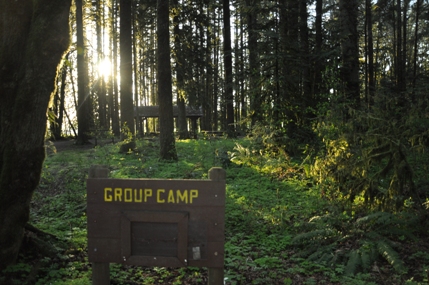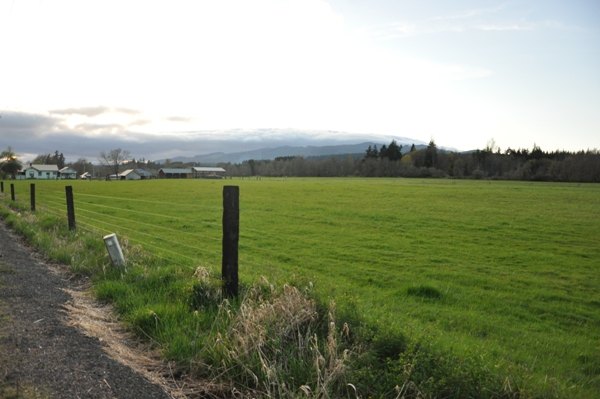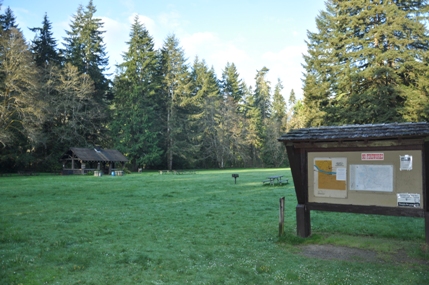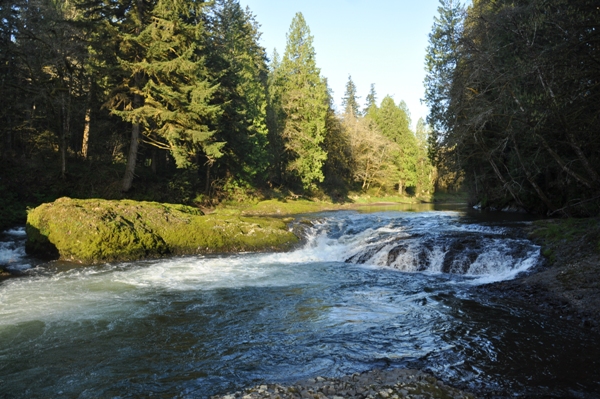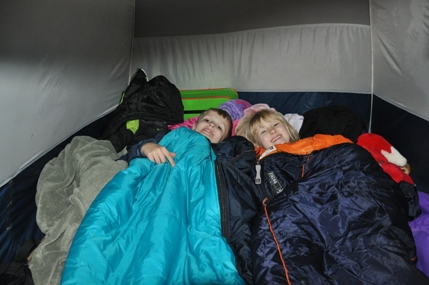 Kids play equipment
Chehalis River
Rainbow Falls in the evening
Chehalis River at sunrise
Campsites
Rainbow Falls in the morning
Trail to Willapa Hills Trail
Group Campsite
Rainbow Falls in the morning
Just outside the entrance to Rainbow Falls State Park