Lennox Mountain
Lennox is a prominent mountain hiding just out of view from most road vantage points to be forgotten. From peaks in the Alpine Lakes or Wild Sky, Lennox is a bit more recognized and admired. Because Lennox Mountain makes the Washington prominence list at #133, and the Home Court List at #39, it sees a fair amount of ascents per year these days. Amazingly, no trail exists, to claim this mountain, expect to bushwhack some or come in spring when there is lots of snow.
WillhiteWeb.com - Washington Hiking
Access:
There are several ways people ascend Lennox Mountain. This is the fastest route. From North Bend take Ballarat Street north off North Bend Way in old North Bend . Follow this road becoming 108th St. then 428th Ave NE. At 4 miles is a left at a big Y, (go uphill). Follow the road 20 miles or so to the Lennox Creek Road. These last 4 miles are good or bad depending on the most recent grading. The road ends at a small turn-around.
Route:
Leave the road into the woods going a NE direction. At 3400 feet, turn east crossing some creek drainages. There can be three to four branches of the creek, each getting larger. Several waterfalls are around depending on where you hit the creek. Past the creeks, climb the hill which is likely brushy. Once you get close to the small northeasterly ridge, the brush gets better and the ridge becomes well defined the higher you climb. Unfortunately, there are some brushy spots to just plow through. Follow the ridge to just below point 5320 where a huge boulder field opens up on the right. Cut across the boulder field to a low point in the ridge to avoid the extra climbing to point 5320. Once on the ridge, follow it to the summit. No issues on the ridge, with snow, beware of cornices.
Distance: 2 miles
Elevation Gain: 3,300 feet
Summit Elevation: 5,894 feet
Access: Gravel Road in fair condition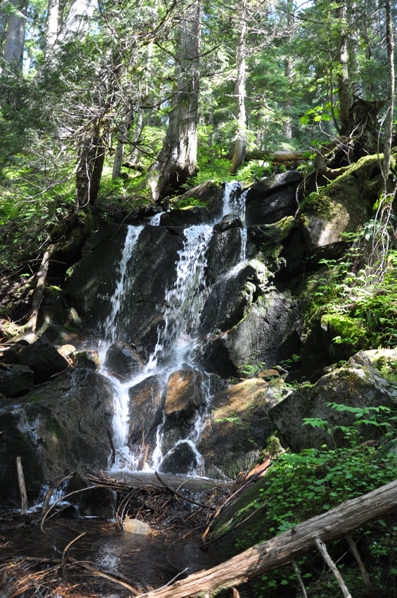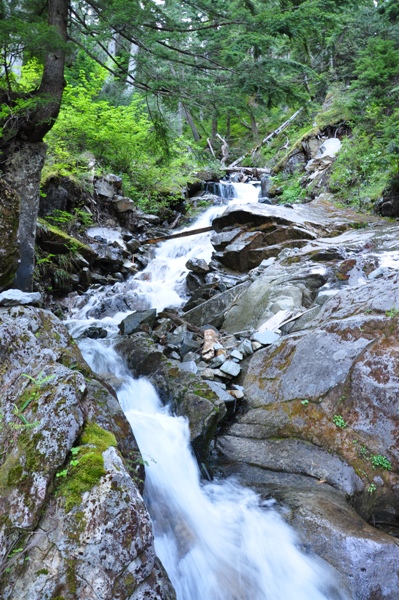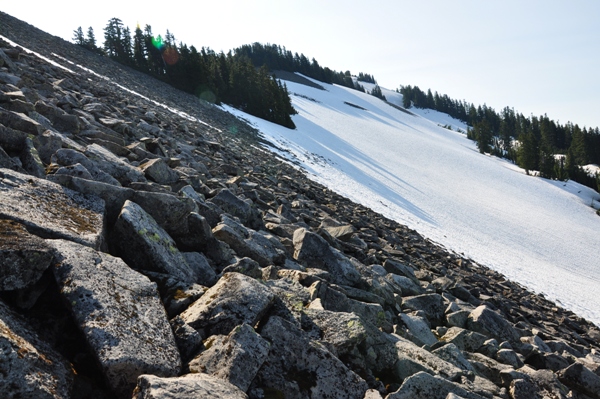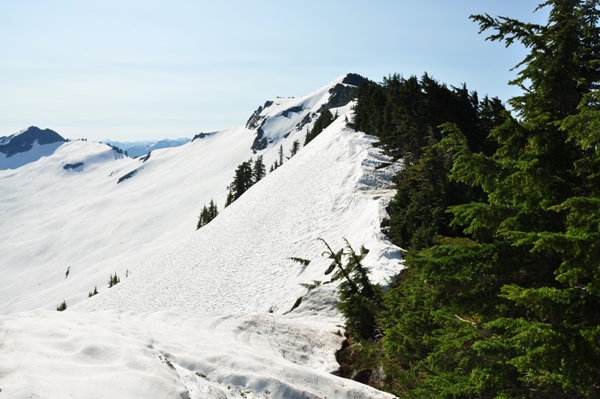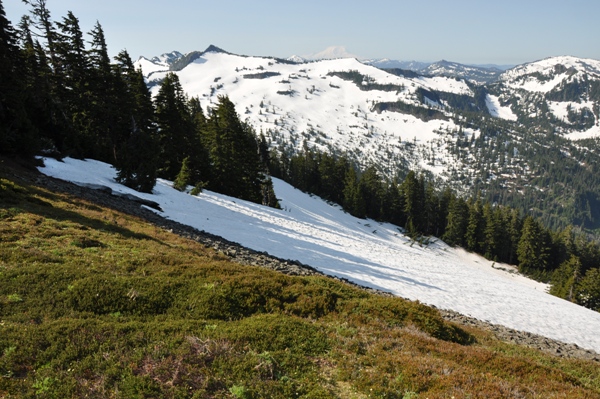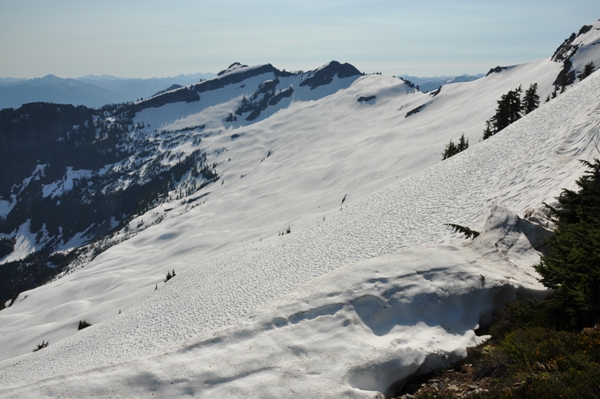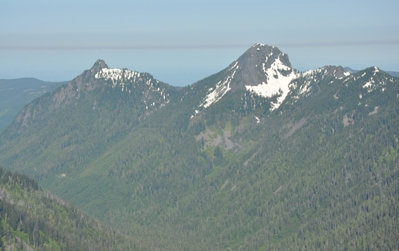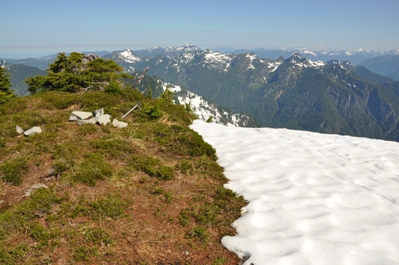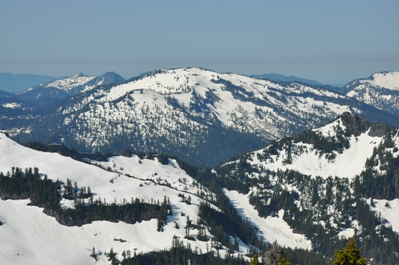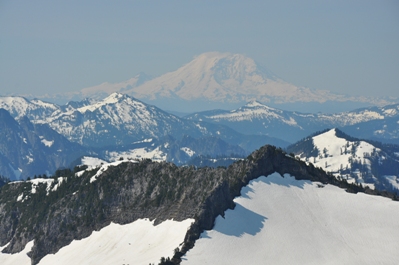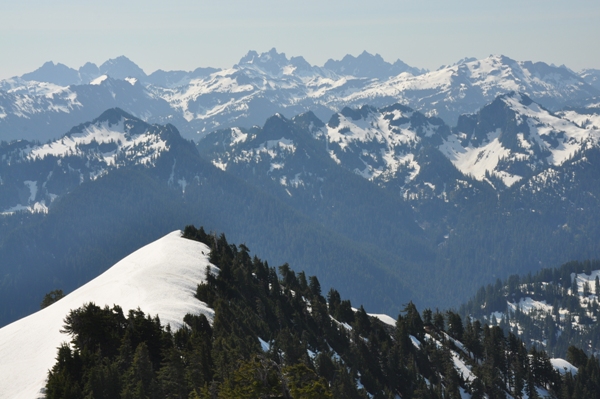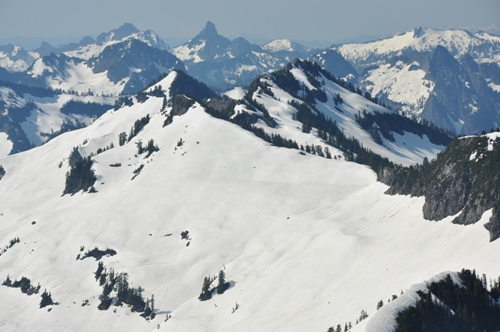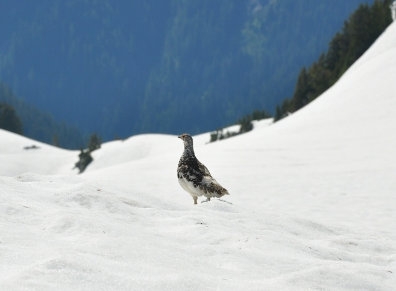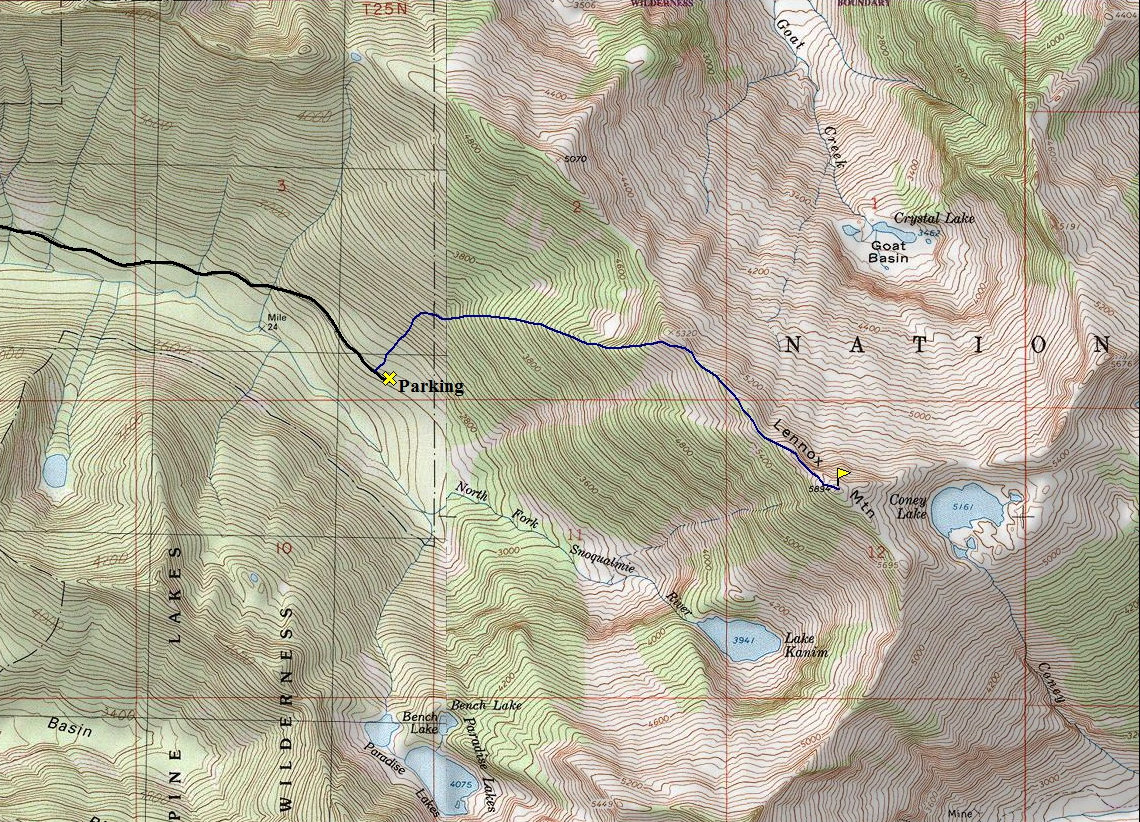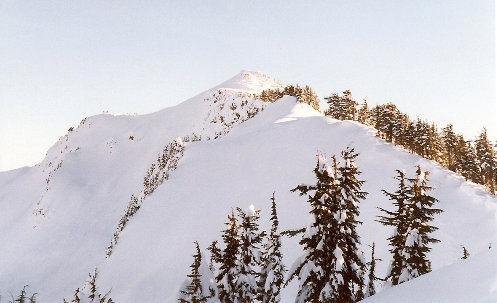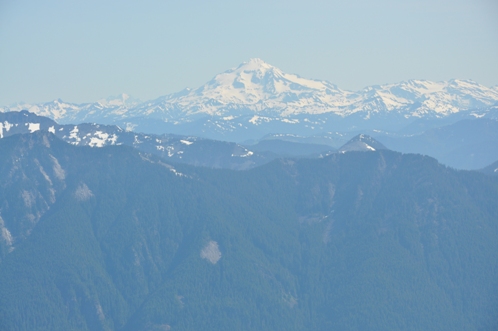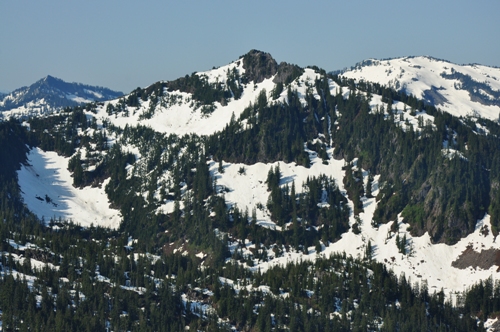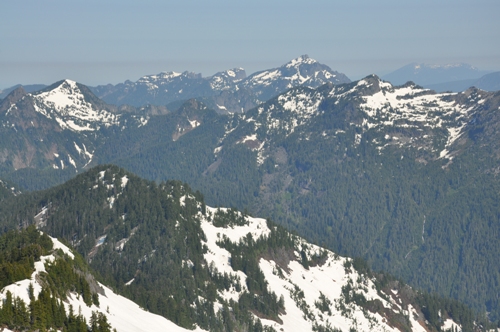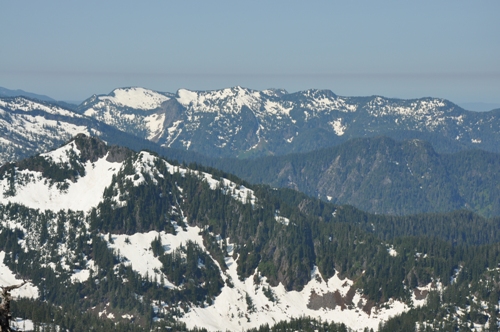 This picture, Christmas Day 1997, my stopping point on this route after skiing 4 miles in fresh snow to the trailhead, then snowshoeing up the ridge in deep powder to this point. I was to exausted to finish the rest of this way. 15 years later I came back to finish the job.
I was not alone at the summit
Summit rocks
North side of Bare Mountain
South to Kayak Peak
Glacier Peak
Canoe Peak and Mount Rainier
Goat Mountain
Chimney Rock & Lemah grouping
South and East
Point 5700, the NE ridge of Lennox Mountain
West Ridge of Lennox Mountain
McClain Peaks & Mt. Phelps
Creek crossing
Waterfall at the creek crossing
Boulder field to cut below point 5320
View to Canoe Peak from the ridge
Pictures from a July 7th, heavy snow year
Paperboy Peak & Boomerang Mountain in distance
Red Mountain West Peak, Salmon-Red, Red Mountain BM