Suncadia Resort Trails
Dawson Park has the Dog Park, walking trails, picnic benches, open grassy areas, horseshoe pits, a playground, a basketball court, tennis courts.
Cle Elum Area Hiking
Battistas Meadow is a small neighborhood park surrounded by pine trees with a playground, a basketball court, swings, horseshoe pits, small open grassy areas and restrooms.
Suncadia is one of Washington's largest resort communities nestled in the pine trees along the Cle Elum River near Roslyn. The location is the fastest getaway from Seattle to find sunshine. You can go hiking here even if you are not staying in one of the lodges. The hiking opportunities are wonderful, but might not appeal to everyone. You can rely on safe, wide trails but don't expect solitude. Although, depending on the season, you could easly hike for miles without hitting another person. Trails connect the many parks, the Village, the lodges, and the many different neighborhoods. Some trails are paved allowing for family biking opportunities. After several hours, you may even forget you are so close to home and not off in another state traveling. Suncadia owns over 6,000 acres of forested land with the main lodge situated on a hillside high above the river, with a viewshed protected by their ownership and National Forest lands. I can only think of a few places in Washington where you can end your hike with a 5 star spa treatment. Suncadia also offers thirty-six holes of mountain golf, and four lodging choices that include The Lodge, The Inn, Condominiums and Vacation Homes.

More to come but here are some parks and hikes I've visited at Suncadia.
Although the resort labels it "most difficult", the Lodge-To-River Trail loop is a quick, rewarding and easy loop right from the main Lodge.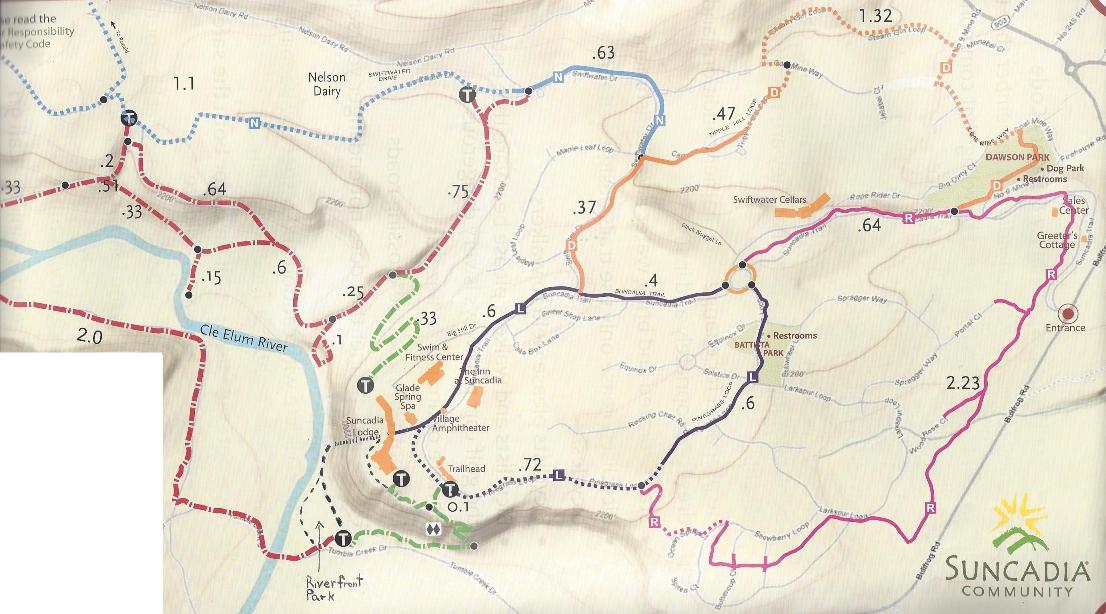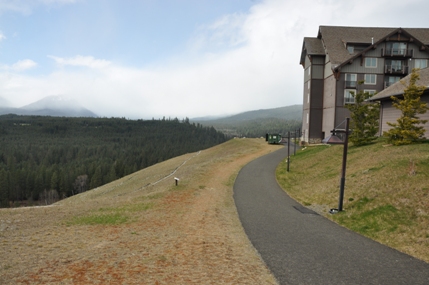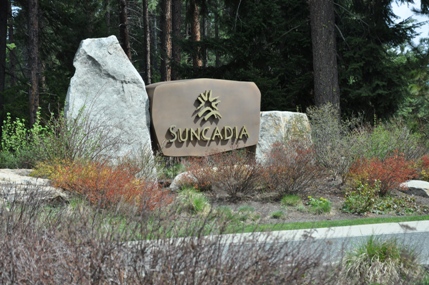 Suncadia Entrance Signs
Trails with views