Red Mountain (above Lake Cle Elum)
Washington Hiking & Climbing
Located above Lake Cle Elum, Red Mountain seems to be a fall back mountain, one that people don't set out to do, but end up hiking after other plans fall through. The exception might be winter when it is a popular ski tour. Red has a few honors like the 76th most prominent mountain in Washington. The other would be that Red Mountain once had two lookouts on the summit. Photos were taken on Aug. 22, 1934 of the Red Mountain Lookout and on July 29, 1936 of the Red Mountain North Point. Both lookouts were on the north peak, which has two points of near equal height. Why the photos were taken 2 years apart sounds like an interesting story. One of the locations still has a few relics.
From Rosyln take SR 903 to the left turn onto Cooper Lake Road, just past the Cle Elum River Campground. Cross the bridge and go about 2 miles to the trailhead, with just a few parking spots alongside the road. This is the official access, but several other ways are available to hike up. Some have started on higher logging roads on the north side with some minor off trail climbing, others have approached from a little known trail to Little Joe Lake. In mid-winter, I climbed up from way back at the Salmon La Sac Road, then up a SE ridge.
Access
Elevation: 5,880 feet
Distance: 3 miles (on eastside trail)
Elevation Gain: 3,200 feet
Road Access: Good Gravel/Paved
The trail route from the east is said to be steep, gaining thousands of feet on a trail with many switchbacks, often unmaintained. Some maps show the trail ending at 4,600 feet but recent hikers say it does continue up to the summit ridge. There is even a campsite in both a lower and upper basin along the way. The route from Little Joe Lake is mostly all trail as well. In winter, with the open timber, snowshoeing and skiing up the east side is no problem.
Route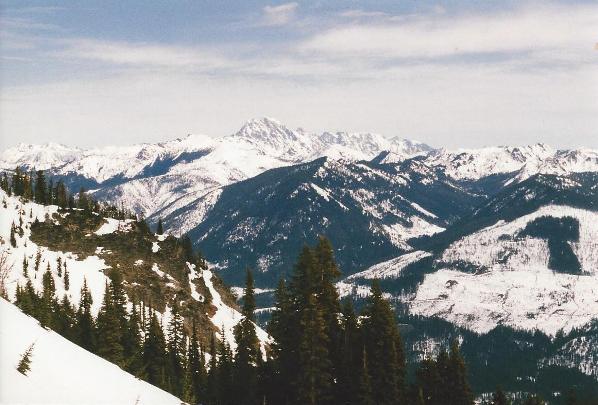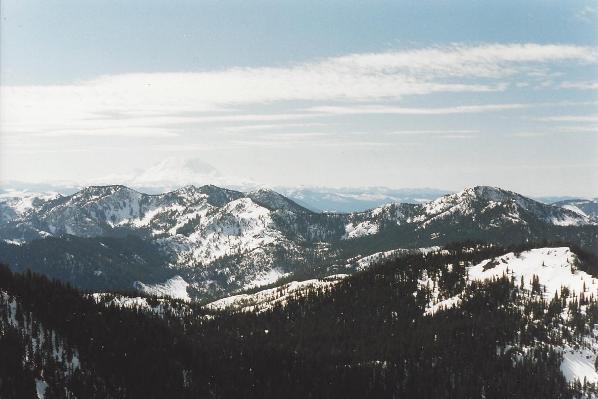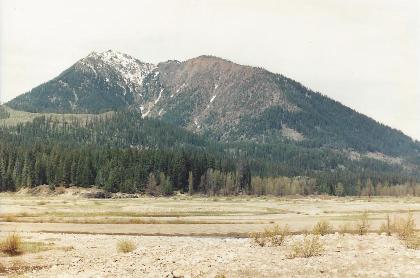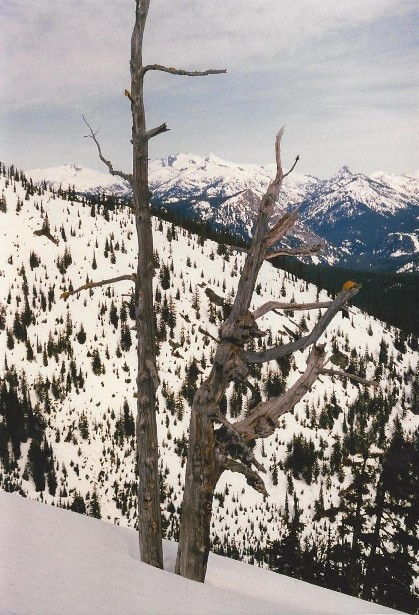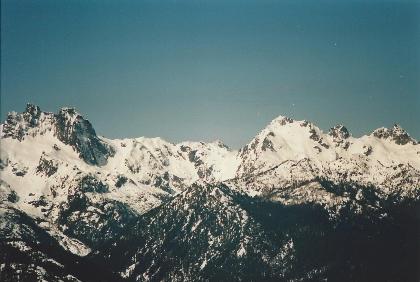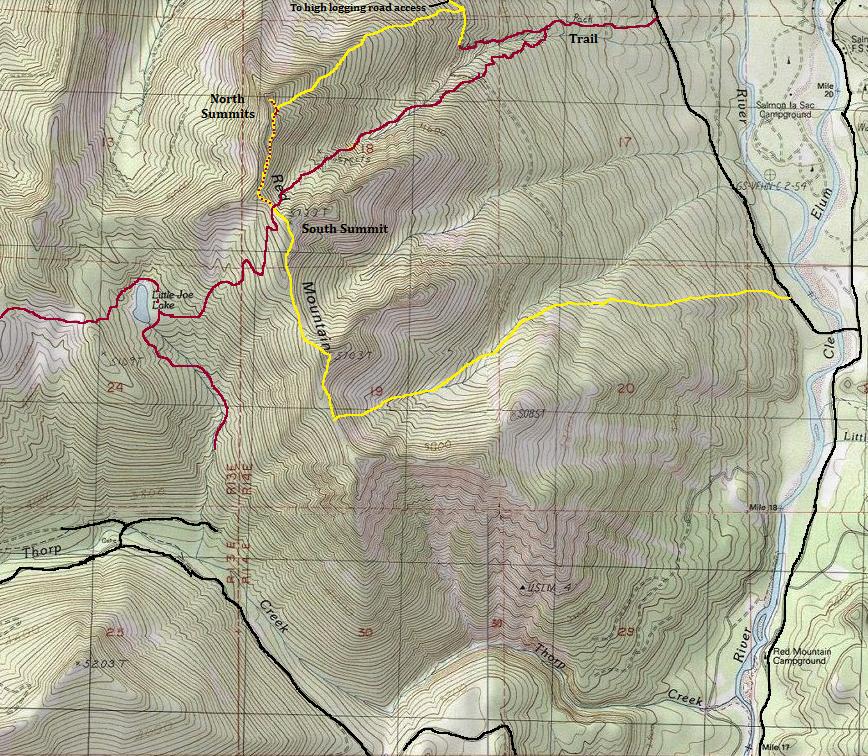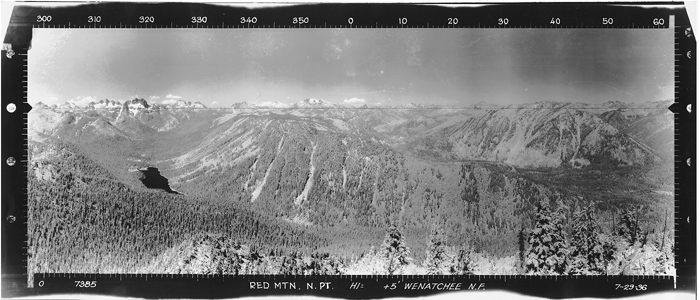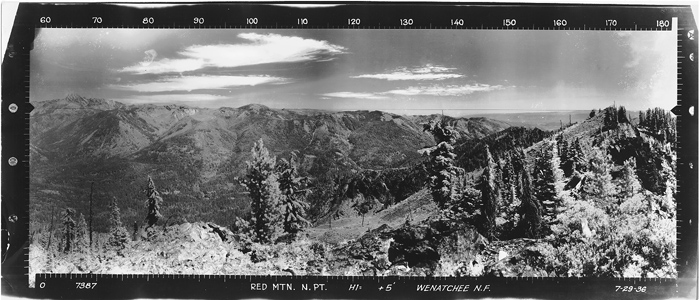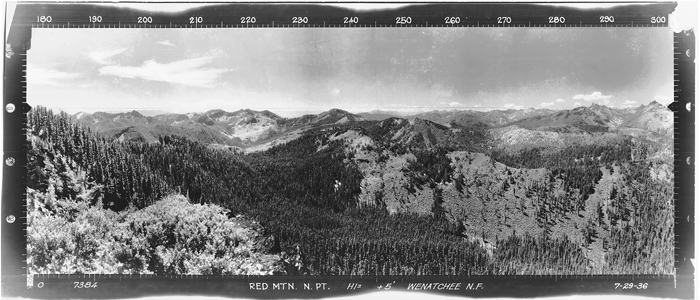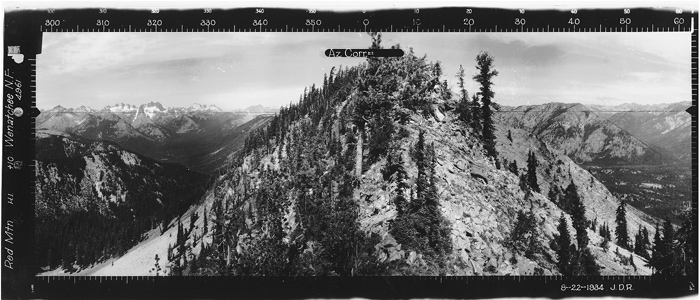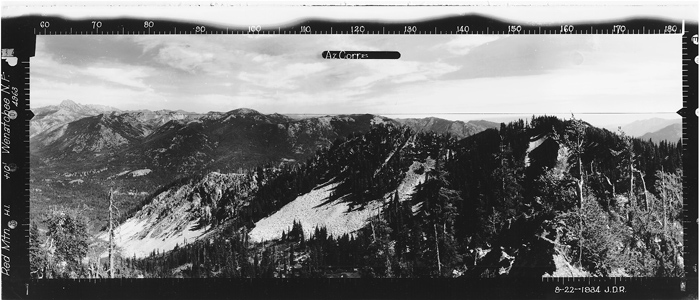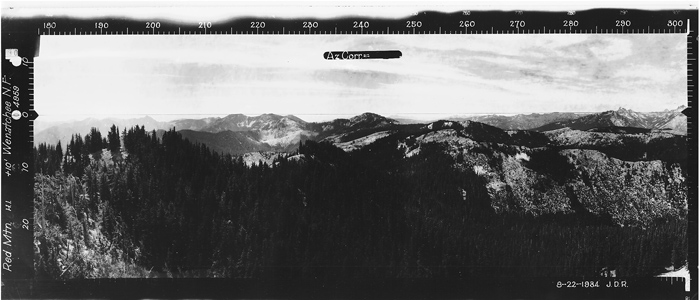 Red Mountain North Point Lookout
Looking Southeast
July 29, 1936
Red Mountain North Point Lookout
Looking North
July 29, 1936
Red Mountain North Point Lookout
Looking Southwest
July 29, 1936
Red Mountain Lookout
Looking North
August 8, 1934
Red Mountain Lookout
Looking Southeast
August 8, 1934
Red Mountain Lookout
Looking Southwest
August 8, 1934
Open slopes going up the east side
Southern peaks of Red Mountain from Lake Cle Elum in spring
Views north to Mt. Stuart
Kachess Ridge, Hard Knox, French Cabin Mountain
Looking southwest over Cooper Lake into the Alpine Lakes Wilderness
Looking northwest over Cooper Lake into the Alpine Lakes Wilderness