Hicks Butte
Elevation: 5,518 feet
Elevation Gain: 900 feet
Distance: One mile
Access: Gravel Roads - Higher clearance recommended
Washington Hiking
For quick views and easy walking, Hicks Butte located off the I-90 corridor is a good destination. Many salvage a rainy day on the west side of the Cascades by exploring South Cle Elum Ridge and walking up Hicks Butte. You can either hike the Granite Creek Trail or just drive up a switchbacking road. The time of year and your vehicle may determine your choice.
Upper Access
Get off I-90 at exit 78 and head south. Make a left on Westside Drive and take it two miles to a right turn onto Woods and Steele Road. The road will eventually become Forest Road 4510 climbing Cle Elum Ridge. Follow map to gate. This is a high clearance road that is closed in the winter.
Route
The hillside is generally easy and open. The south side has the best grade so walking up the road to the south makes it easier.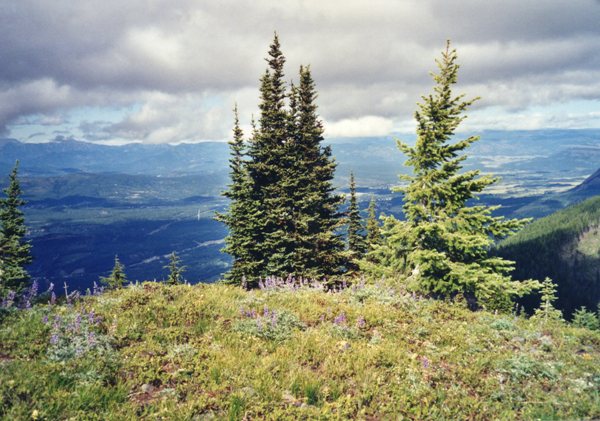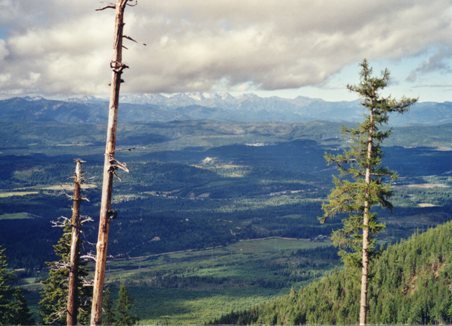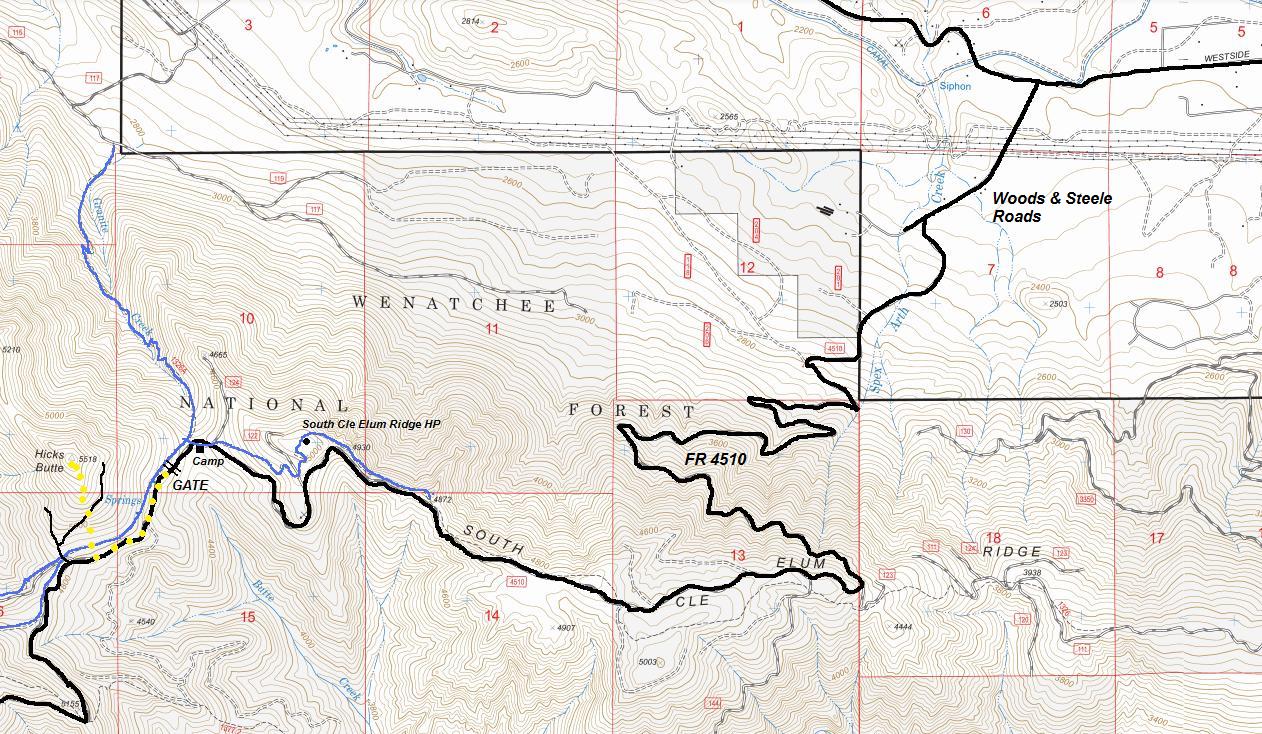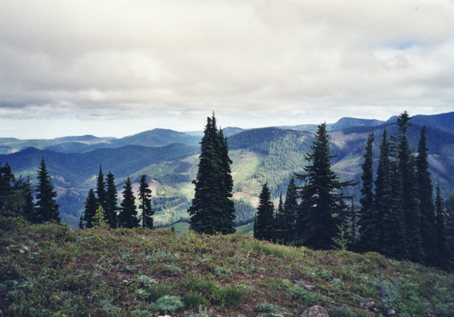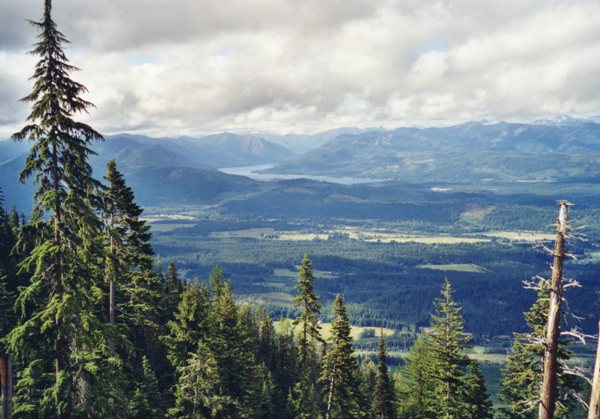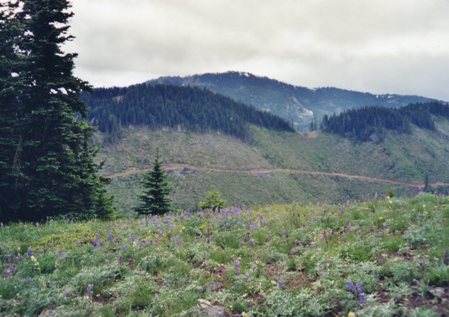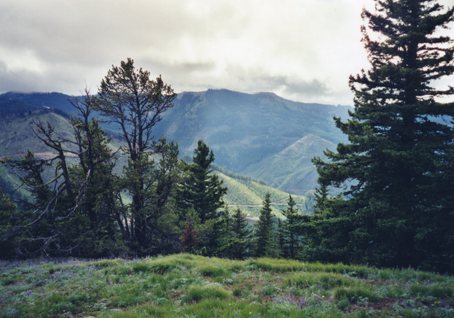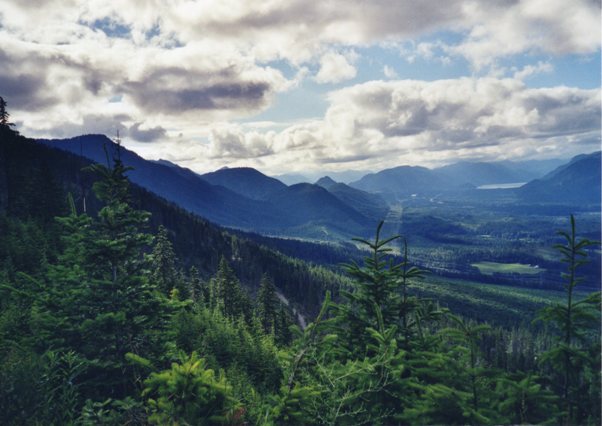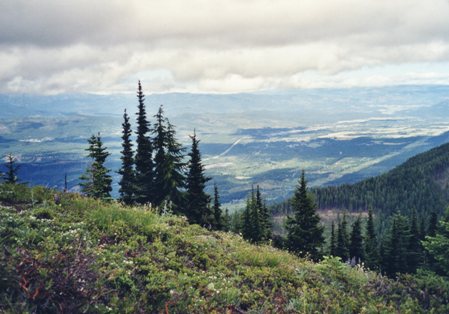 Lake Cle Elum
Lookout Mountain
Enchantments
Quartz Mountain area
Looking west from Hicks Butte
Looking east from Hicks Butte