www.willhiteweb.com - Hiking, Climbing and Travel
Mount Aix
Mount Aix is the highest peak in a lesser traveled area near Bumping Lake east of Mount Rainier. Aix is a bit east of the crest so the weather there is often better and the snow does melt out earlier. Mount Aix also makes it onto the state prominence list at number 39 with 3,286 feet.
Distance: 6 miles
Summit Elevation: 7,766 feet
Elevation Gain: 4,200 feet
Access: Gravel Road but passable
Cross over Chinook Pass on Highway 410 until the right turn for the Bumping Lake Road. Take it 11 miles to the end of the pavement. Then 2.5 miles to a junction. Stay left and go 1.5 miles to the signed Mt. Aix Trailhead on the left. The last few miles are rocky but regular cars can make it.
Route:
Access:
The trail switchbacks for several miles up through forests to Nelson Ridge. Now views are open as the trail traverses the ridge toward Mount Aix. This traverse goes up and down a bit. The trail gets close to the summit but a scramblers trail gets you the final way up the west ridge. Other scramble trails are on the north and south ridges.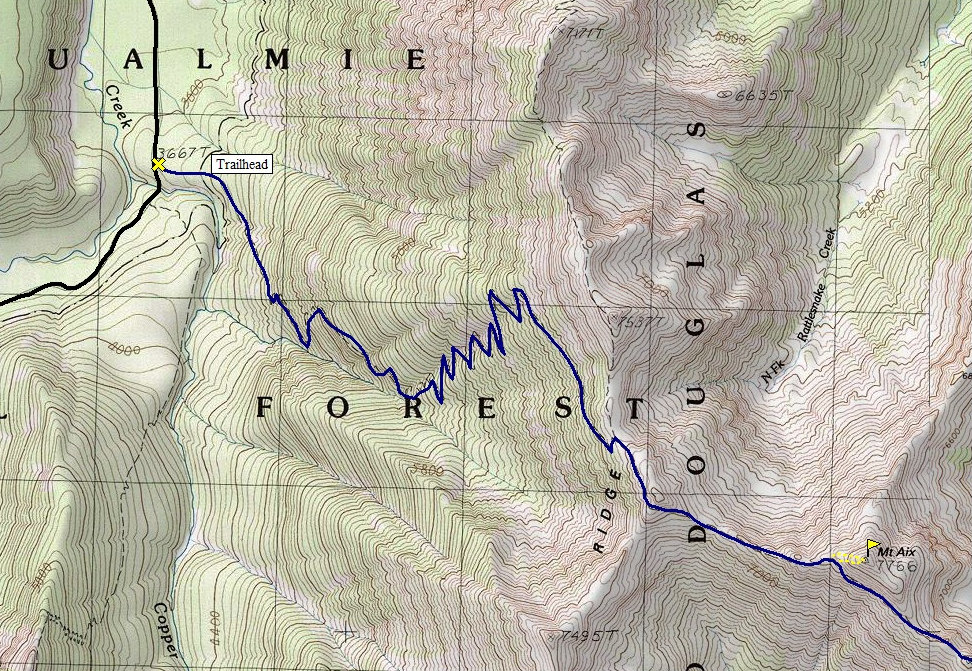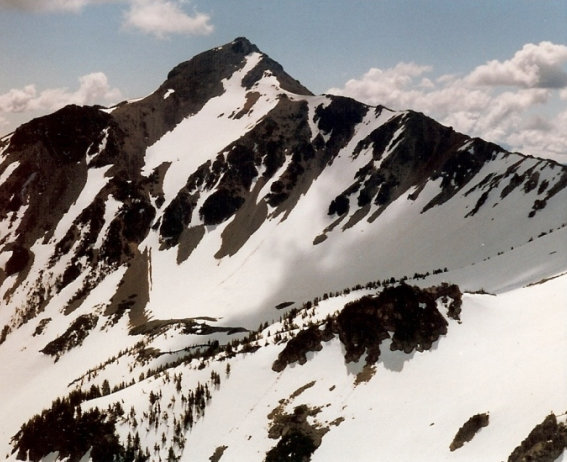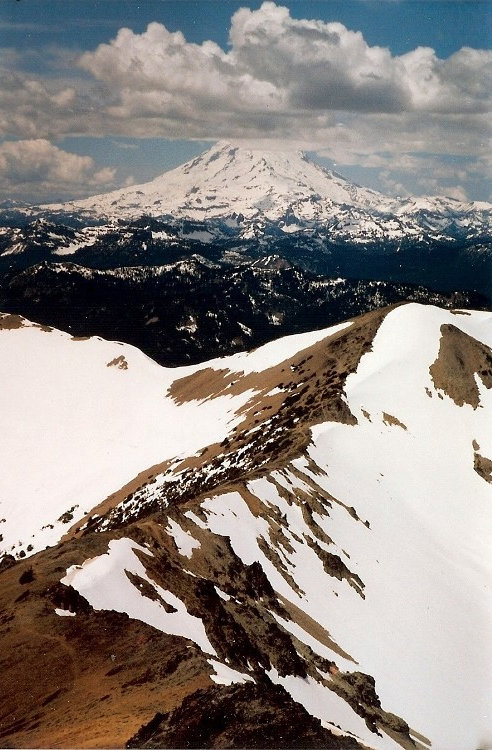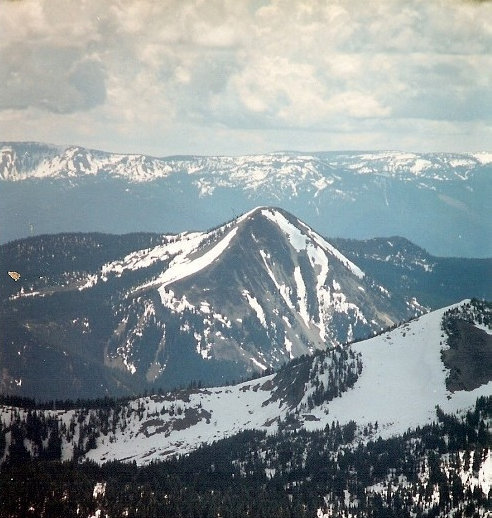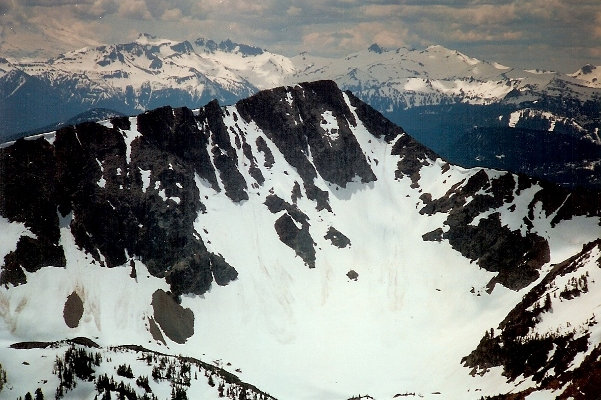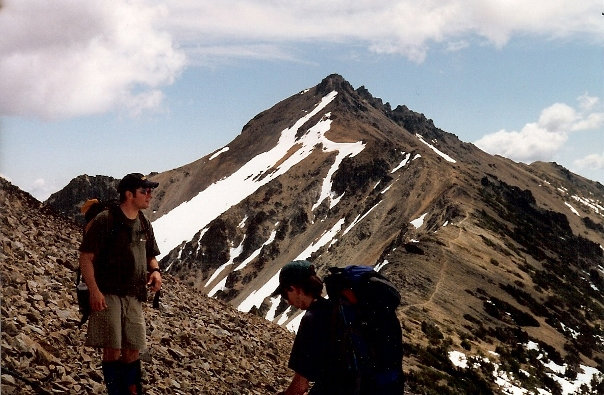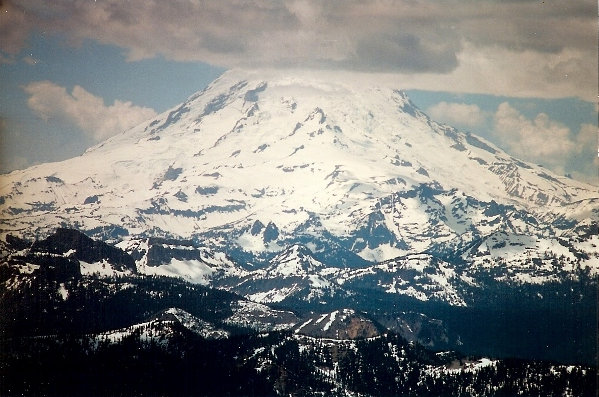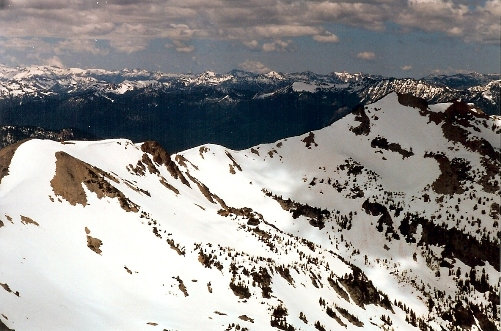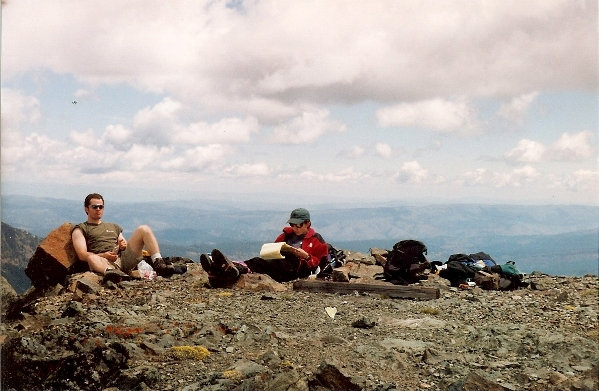 Mount Aix in route
Bismarck Peak and the Goat Rocks in the distance
Mount Rainier and the west ridge route
Hiking to Mount Aix
Nelson Butte
Mount Rainier
Sitting on the summit, view to the east
Northwest from the summit
Pictures: June 6, 1998