WillhiteWeb.com: Europe Travel
Istanbul Turkey
The bus ride from HELL! Twelve hours long, hot, uncomfortable and bus driver was mean. The craziest thing happened at the border. We had to get Visas. We had no cash. One ATM and it was broken. We made the bus wait while we ended up having a customs agent take us to a tobacco shop guy where they ran our credit card to give us cash. The way to Istanbul was an eye opener. Most side roads were dirt. Poor houses with some nice ones with gates around. We arrived in Istanbul after a huge rainstorm. We were dumped off at a massive bus station. There were over one-hundred bus companies with buses parked everywhere. We thought we should never have come because we had no book to reference, no cash, had no hotel reserved, no map and we could not read the language. Finally we found an ATM and bought subway tickets to town. Luckily the subway worked similar to the others we had taken in other countries. We guessed our way to the tourist area and found a Best Western hotel. Went out that evening and were amazed at the cultural change. Things are really cheap too. Went to the Grand Bazaar and bought a rug for my mom. Saw people praying in the Mosques and watched as the main Mosque was being lit up at night.
[Next day] bought airline tickets to Prague but couldn't get out for seven days. We booked a 5-day tour of Turkey. It leaves tomorrow night so we saw the rest of Istanbul today. Everything is so cheap and we can even barter lower paying with our US dollar.
[Next day] Awoke late and went to see more sites. We got on a ferryboat for 2 stops. When the boat skipped our stop we decided to stay on and see how far it would go. Well, it went all the way to the Black Sea. WE were able to get a look at it. When we got off at the last stop we tried to get back on a boat but it didnít start heading back till 5pm and it was a 2 hour ride back. We had to be at the bus station at 7 for our trip! We asked around and found the small bus stop. Then a guy pulled up and asked us if we wanted a ride to the next town back. Sure! He drove us 20 minutes to this city where he showed us the bus back to town. This took us to a quick ferry back over into Europe from Asia. We made it back with a 1 hour to spare. Did some chores and soon we were on the bus for our night journey to Cappadocia.
Sultan Ahmet (Blue) Mosque
Bosphorus Cruies toward Black Sea
Grand Bazaar
Ayasofya Mosque
Portal to outside of The Blue Mosque
Topkapi Palace
Dolmabahce Palace
Fortress of Europe
Selling drinks from a reservoir on back
Fishing on the Golden Horn
Shopping in the Grand Bizaar
Sunset
These little markets could pop up in just minutes
Istanbul smog
Street in Istanbul
Sultan Ahmet (blue) mosque
Sultanahmet Square with the Sultan Ahmet (blue) mosque and Ayasofya mosque
Topkapi Palace
Hagia Sophia Mosque
Topkapi Palace
Topkapi Palace
View from Bosphorus ferry cruise
Istanbul Gate
The Blue Mosque began construction in 1609 when Sultan Ahmet wanted an even better one than the Hagia Sophia next door to it. He was 19 when it started and he died one year after it's completion when he was 27. He's buried just outside the mosque.
Hagia Sophia from the date of its dedication in 360 until 1453 served as the cathedral of Constantinople. The building was a mosque from 1453 until 1934, when it was secularized. It was opened as a museum in 1935.
The Topkapi Palace was the official and primary residence in the city of the Ottoman Sultans for approximately 400 years (1465-1856) of their 624-year reign. The palace was a setting for state occasions and royal entertainments and is a major tourist attraction today, containing the most holy relics of the Muslim world such as the Prophet Muhammed's cloak and sword.
The Grand Bazaar is one of the largest and oldest covered markets in the world, with more than 58 covered streets and over 4000 shops which attract between 250,000 and 400,000 visitors daily. It opened in 1461 and is well known for its jewelry, pottery, spice, and carpet shops.
Take a traditional Istanbul ferryboat and cruise up the Bosphorus. It takes around 1.5 hours and you'll see six Ottoman palaces and the outskirts of Istanbul. The ferry ends before the Black Sea but you can see it in the distance.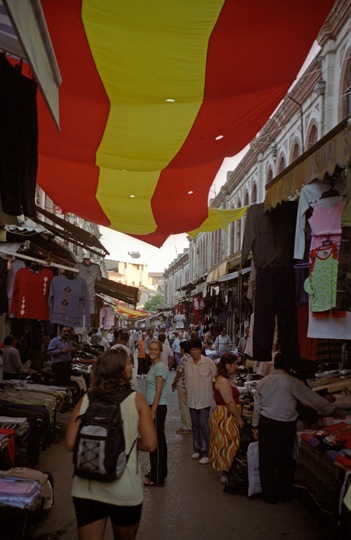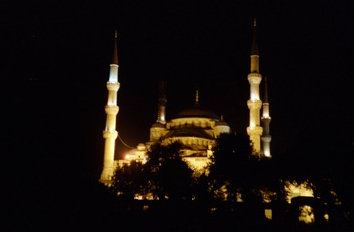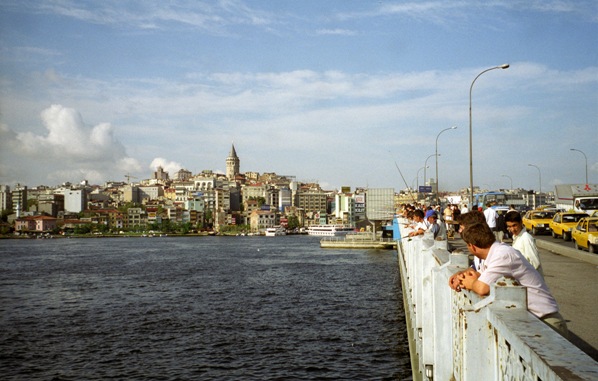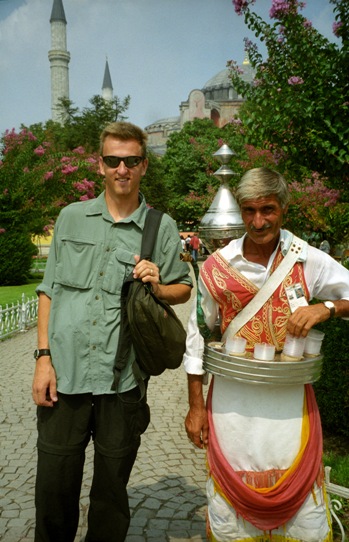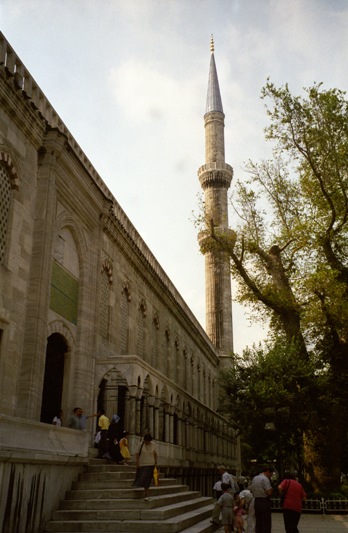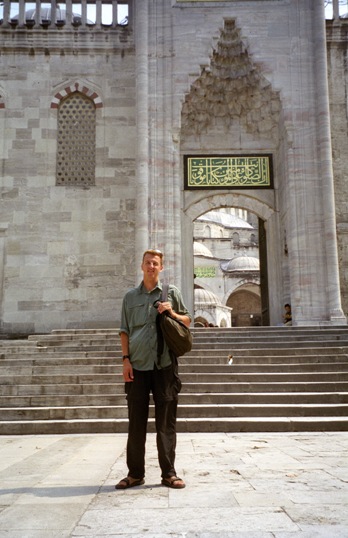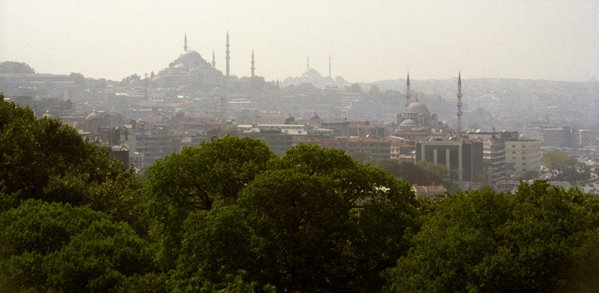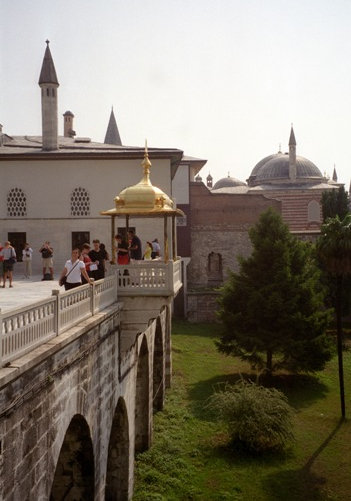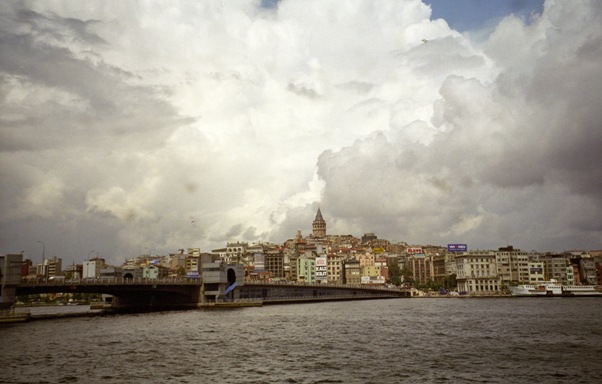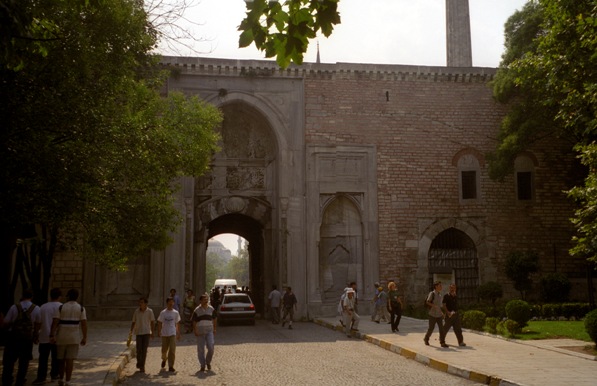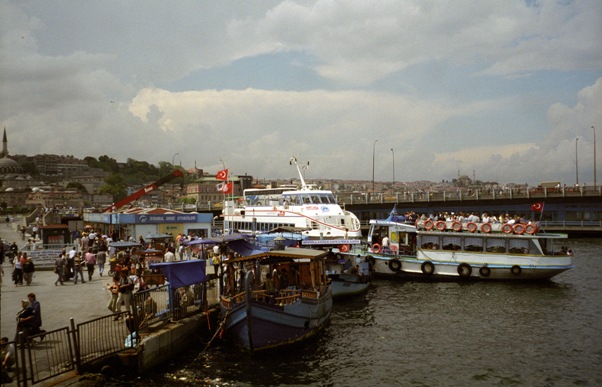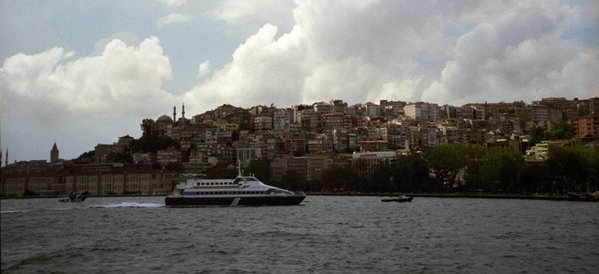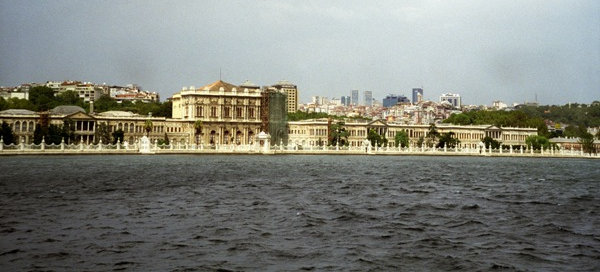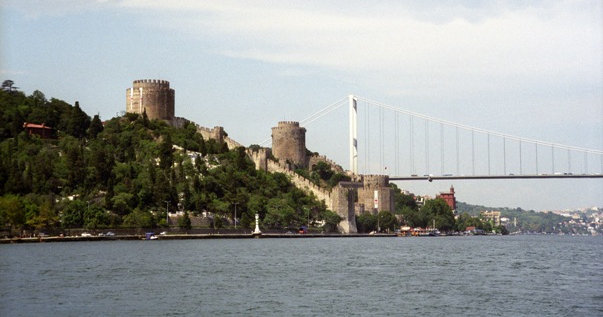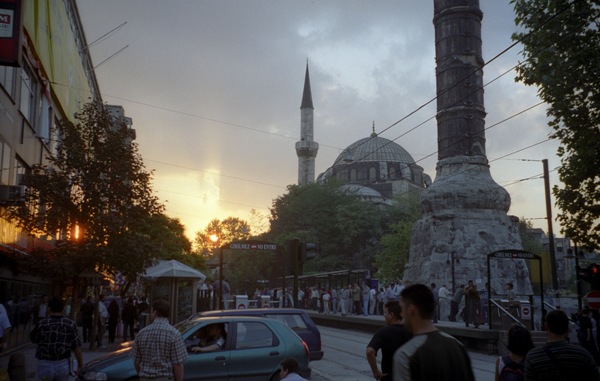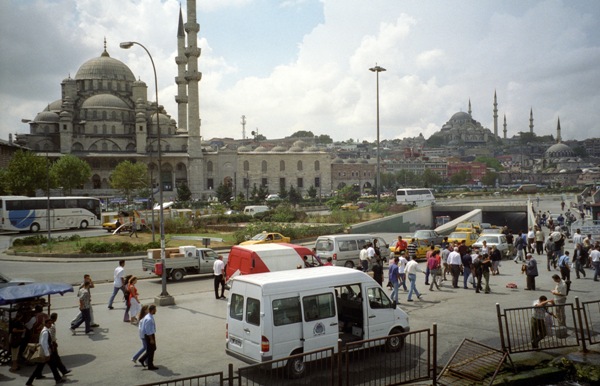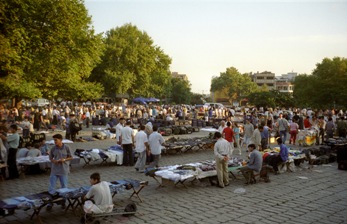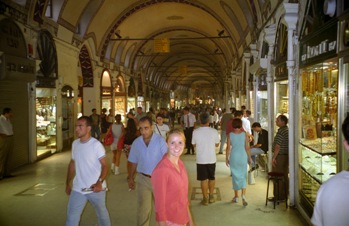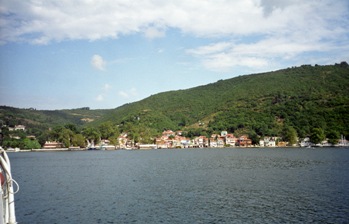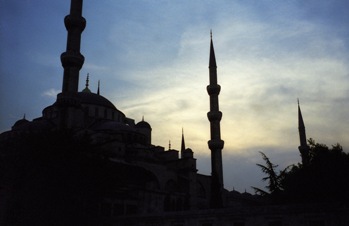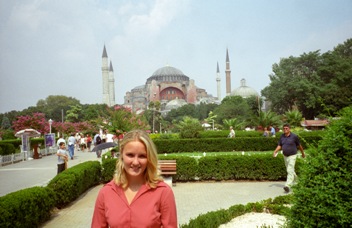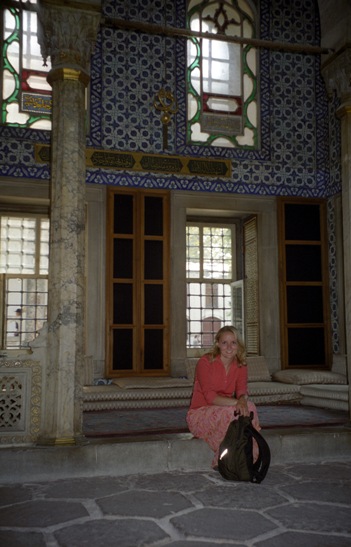 View from Bosphorus ferry cruise
Sunset
Ferry and boat tours
Istanbul!