WillhiteWeb - Europe Travel
Barcelona Spain
Arrived late in Barcelona. Bought tickets for Madrid. Took subway into town. Walked all over looking for a specific hotel. Did not find it but found another one. We went out to eat at 11:30 and everyone was out late. Lots of bums but nice open streets to walk on.
[Next day] It's Rachelle's Birthday!!! Slept in. Took subway to train station at noon. Bought all the train tickets we needed for the Spain part of our trip. We finally worked out a schedule that saw everything and put us in Madrid on Sunday for the biggest bullfight. Barcelona was really a surprise. After seeing the sites in the main part of the city, we walked to the beach. The city pretty much ended there. It was really nice with a big boardwalk and lots of nice sand. Walked to the Olympic plaza where all the Olympic stuff was. We went to the Aquarium—the largest in Europe. Finally we had Rachelle's birthday dinner at the Hard Rock Café. We stopped in Barcelona for another day after visiting the rest of Spain and Portugal, putting our stuff in lockers as we arrived early in the morning on a night train and we were taking the night train from Barcelona to France.
This day we saw the remaining sights and had the final beach time for the trip. We spent our remaining Spanish money, ate at KFC, bought more groceries for the travels
Parc de la Ciutadella
La Rambla
La Sagrada Familia
Beach and walkway
Barcelona Cathedral
Arc de Triomf in Parc de la Ciutadella
La Pedrera
La Sagrada Familia
La Sagrada Familia
La Manzana de la discordia
La Ramblas
Boqueria market
Barcelona waterfront boardwalk
Barcelona Beach
View over Barcelona
Bronze fish for 1992 Olympics
Architecture
Architecture
Street performers
Street performers
Street performers
Street performers
Port Vell waterfront
Monument in Parc de la Ciutadella
Barcelona bull fighting arena in back
Barcelona church
The Basilica and Expiatory Church of the Holy Family, is commonly known as the Sagrada Família. This Roman Catholic church is designed by Catalan architect Antoni Gaudí (1852–1926). Although incomplete, the church is a UNESCO World Heritage Site. Gaudi devoted years to the project and at the time of his death in 1926, less than a quarter of the project was complete. Construction passed the mid-point in 2010 with some of the project's greatest challenges remaining and an anticipated completion date of 2026 — the centennial of Gaudí's death.
It make not make most lists of peoples top sights in Barcelona but I thought the beaches and public walkway areas along side were amazing. The dense urban city streets just end and suddenly, you're on a wonderful sandy beach. If I lived in Barcelona, I would get a place nearby and unwind every day on the Mediterranean.
La Rambla is a street in Barcelona which cuts through the heart of the city center and is a vibrant, tree-lined promenade. The nearly one mile route passes hotels, restaurants, shops, street performers, small venders, etc.
The Parc de la Ciutadella is Barcelona's most central park. The park includes a zoo, a lake, a large fountain and several museums. The Catalan Parliament is seated at a building in the center of the park.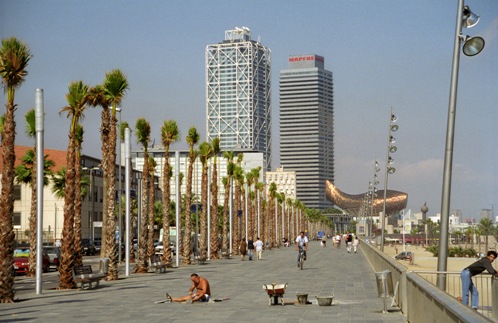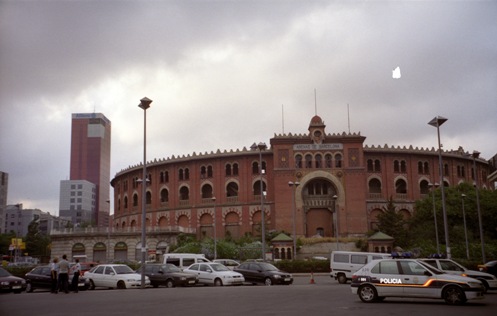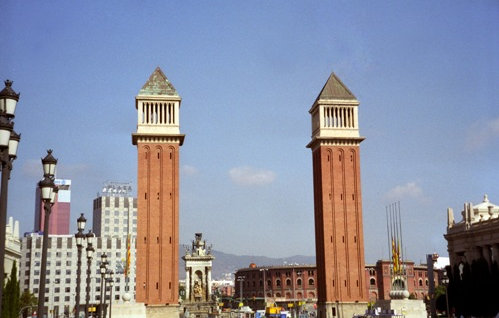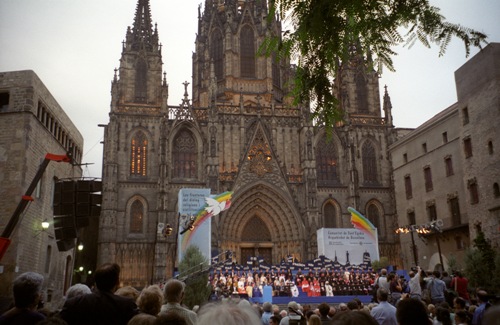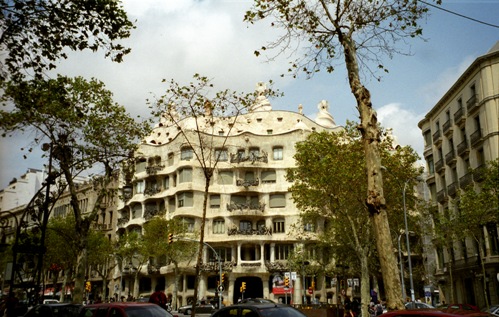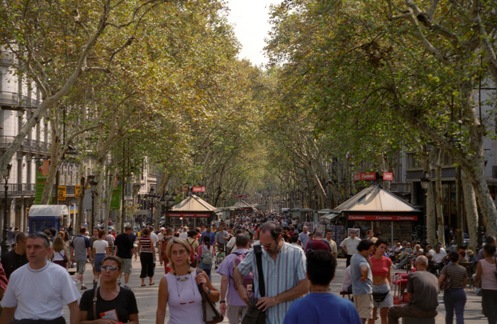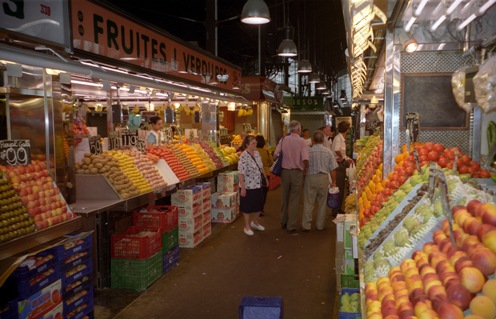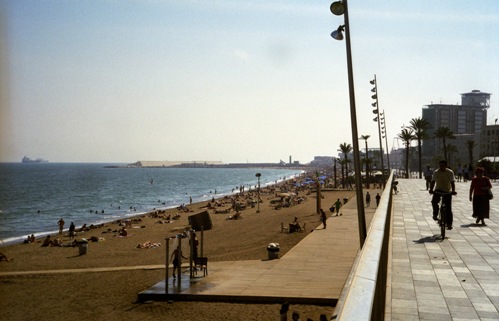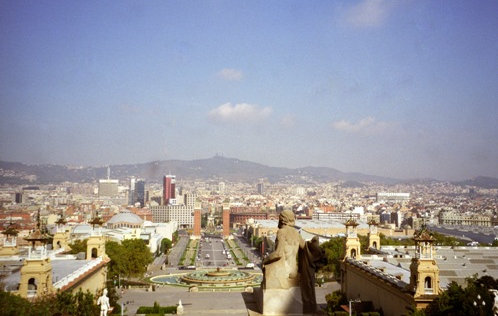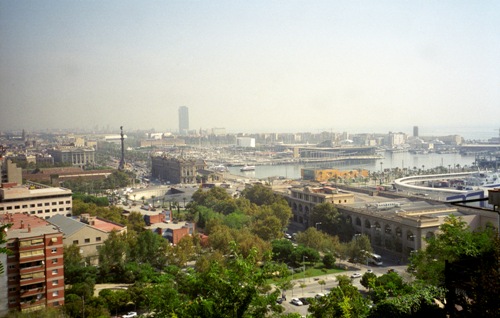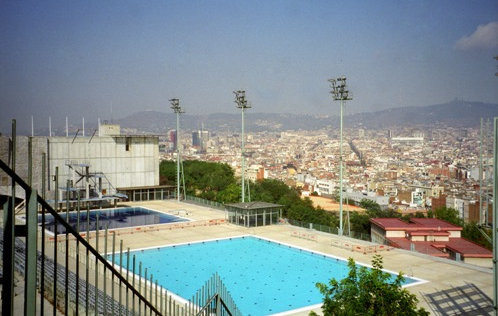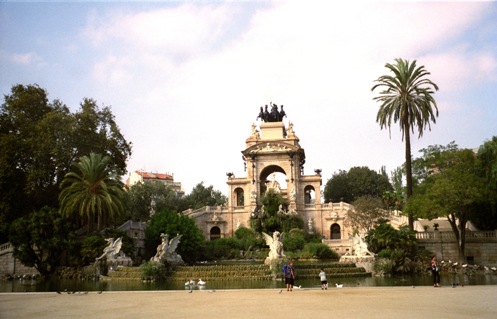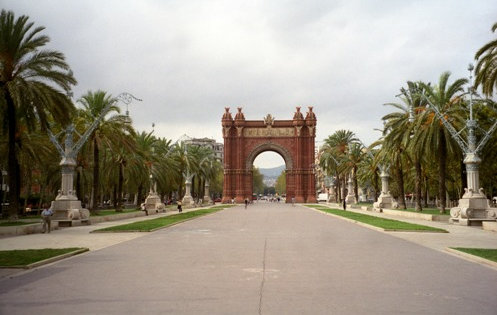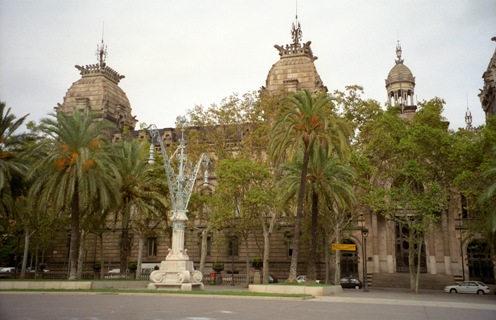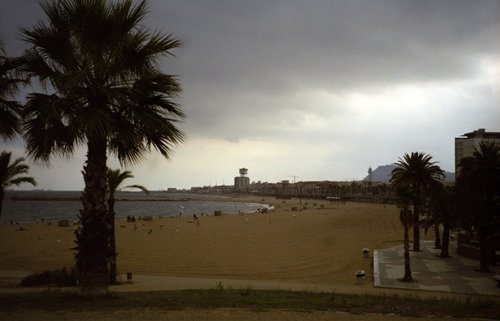 Barcelona Olympic Pools
Storm over the Barcelona Beach
Arenas de Barcelona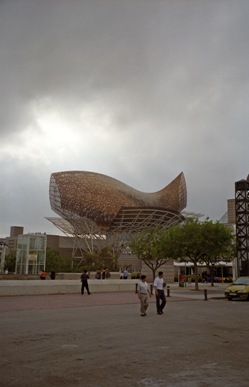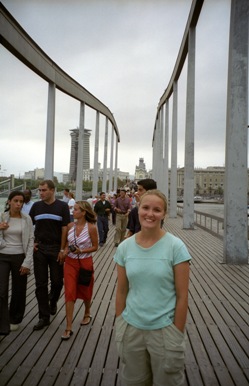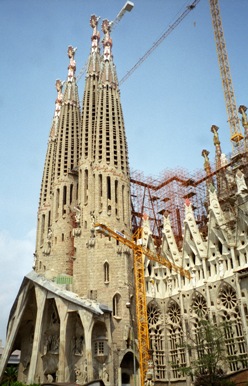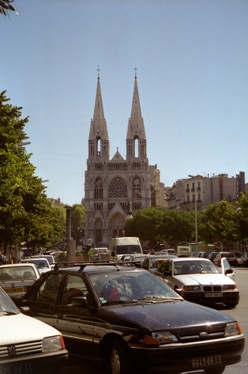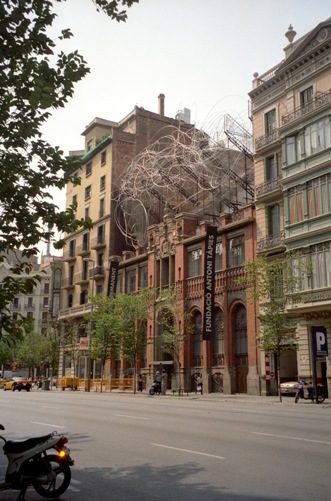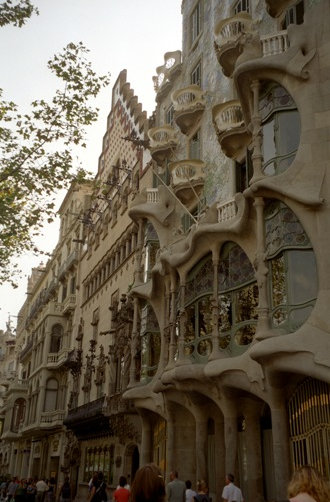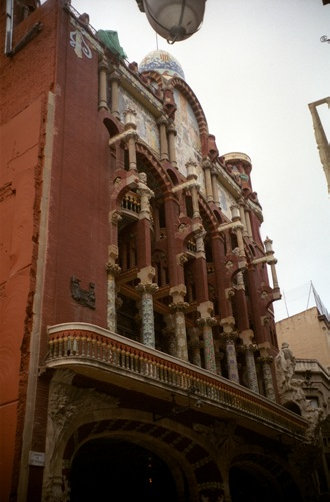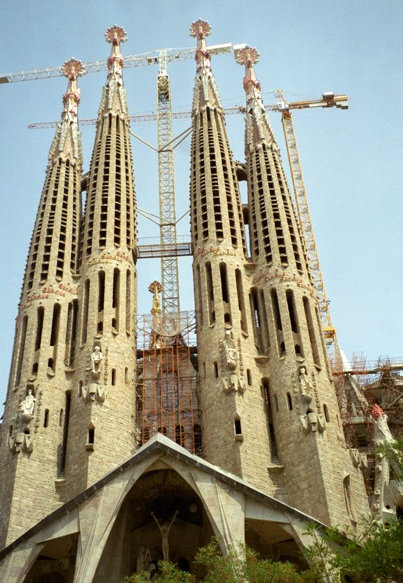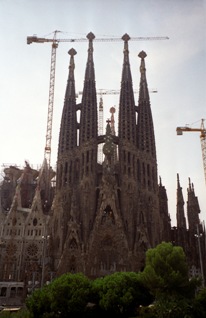 La Sagrada Familia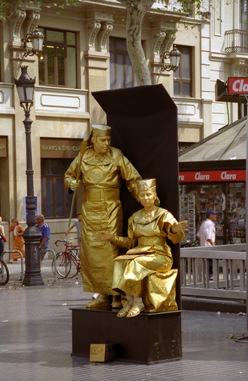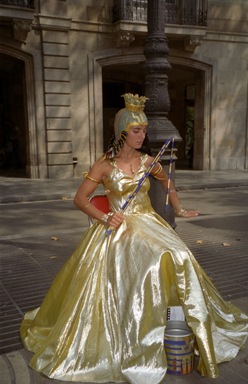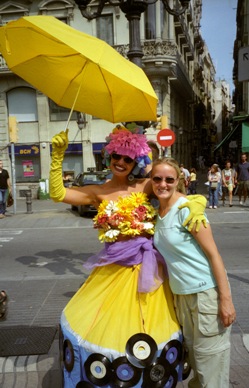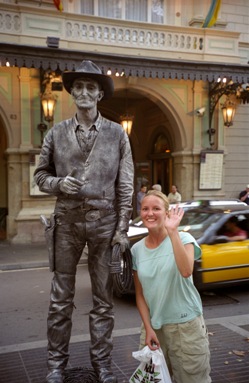 Barcelona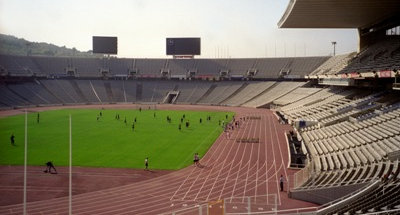 Barcelona Olympic Stadium
View over Barcelona