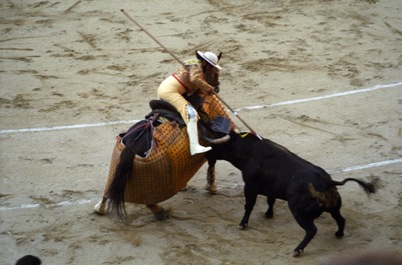 WillhiteWeb - Europe Travel
Madrid Spain
Arrived in Madrid at 7 a.m. I was tired from being on the top bunk where it got very warm and was difficult to sleep. Put our bags in storage. Took subway into town. Walked to the Prado Museum that opened at 9 a.m. We walked through town to the Plaza Mayor. Also reserved hotel for our return. Because of the train routes we would have to come back through Madrid after Portugal. We next walked to the Palzio Real. Went shopping. Slept in park. Walked to a movie that we left after it was playing for 30 minutes—dumb movie! Stopped at the Reina Sofia to see one painting. Lots of modern art that I made fun of. Rushed back to train station where we jumped onto our night train to Lisbon. This time we only paid for seats instead of a sleeper. Rachelle worked on a cross stitch she bought on for our nephew. When we returned after Portugal, we headed straight to the hotel to leave our stuff. Had no problem getting tickets at the bull arena. Went back to the hotel to sleep. Around 3ish we got up, got food, walked through the Sunday park stroll area to get to the bull fight. The fight was very interesting. Not what Rachelle expected. She didn't know they killed the bull! But it wasn't just one. They killed 7 before it was over. One bull had a wound that was shooting blood everywhere.
Bull Fight
Prado Museum
Plaza Mayor
Reina Sofia
Plaza Major
Philip IV in the Plaza de Oriente
Statue of King Alfonso XII in Retiro Park
Palacio Real
Palacio Real
Ready for a bull fight
Madrid Park
Got water
Madrid street view
Inside the bullring
Bull fight
Bull fight
Bull fight
One of many dead bulls
The Plaza Mayor is a central plaza in the city of Madrid, surrounded by three-story residential buildings having 237 balconies facing the Plaza. It has a total of nine entranceways. The origins of the Plaza go back to 1576 although it's been remodeled several times.
Spain's national museum of 20th century art. The museum was officially inaugurated on September 10, 1992 and is named for Queen Sofia of Spain. The museum is mainly dedicated to Spanish art. Highlights of the museum include excellent collections of Spain's two greatest 20th century masters, Pablo Picasso and Salvador Dalí. The most famous masterpiece in the museum is Picasso's painting Guernica.
The Museo del Prado is a museum and art gallery featuring one of the world's finest collections of European art, from the 12th century to the early 19th century. The collection comprises around 7,600 paintings, 1,000 sculptures, 4,800 prints,8,200 drawings, 2,000 prints, 1,000 coins and medals, and almost 2,000 decorative objects and works of art.
The best known work on display at the museum is Las Meninas by Velázquez.
Madrid is a great place to see a bullfight, especially in Las Ventas with a capacity of 20,000 people. Of course, all those seats won't fill and there were surprisingly few tourists watching the fight.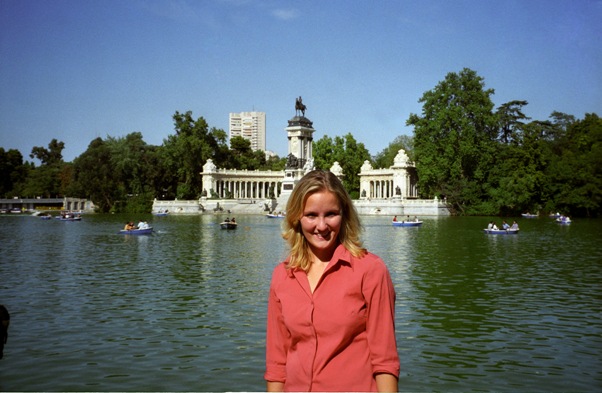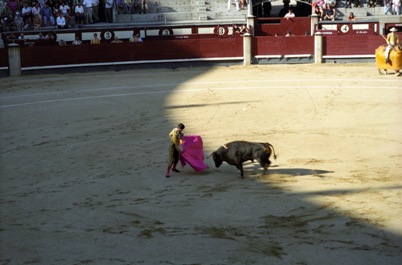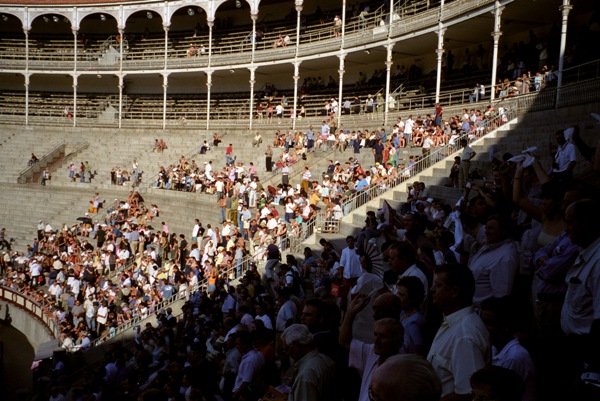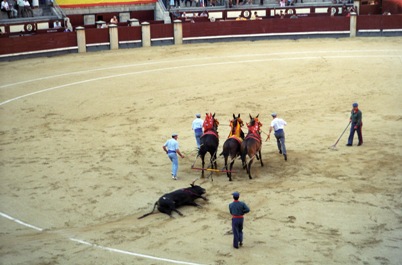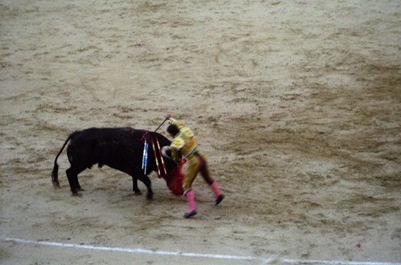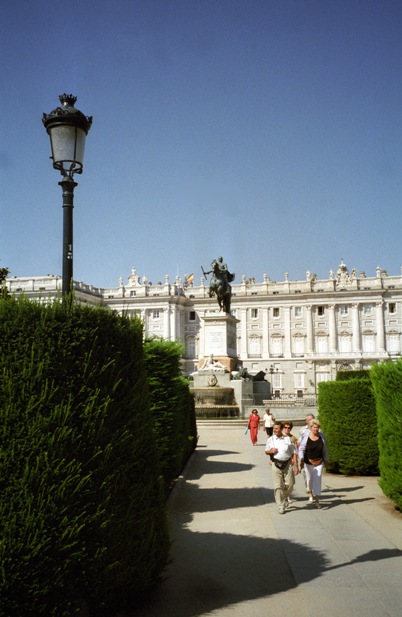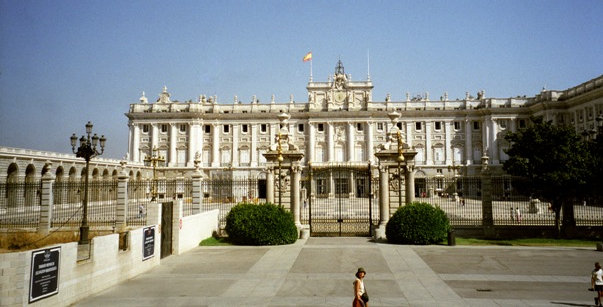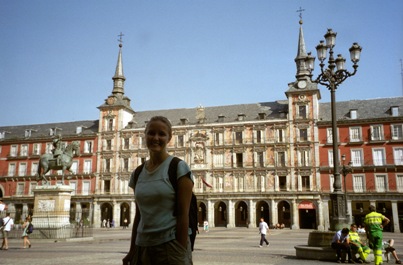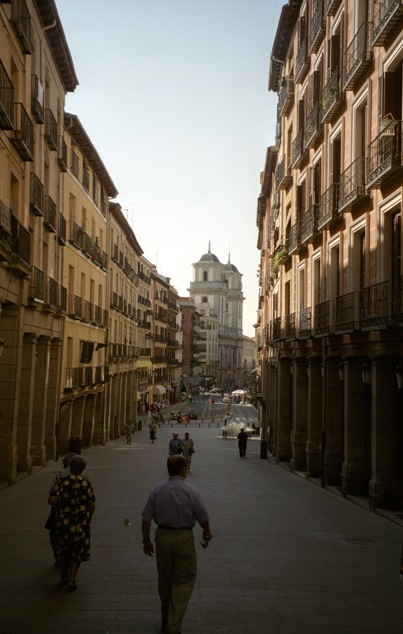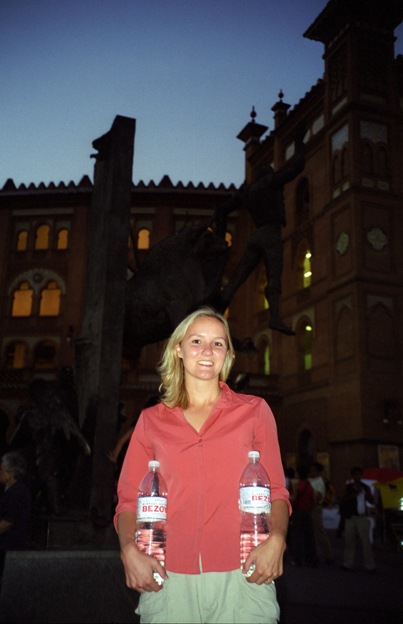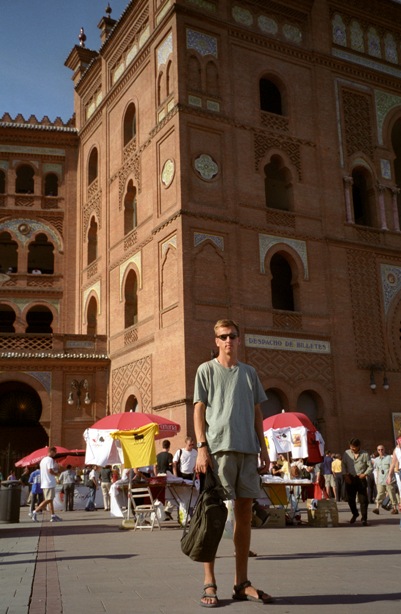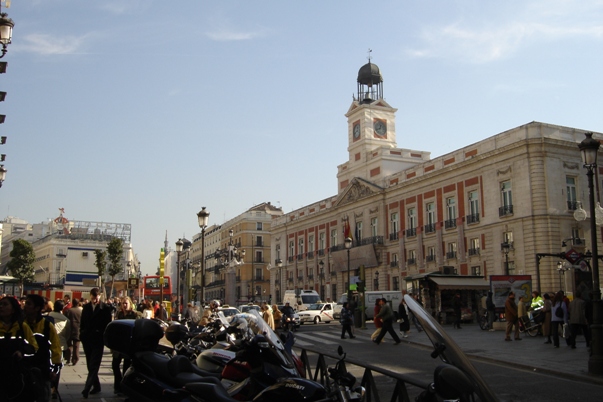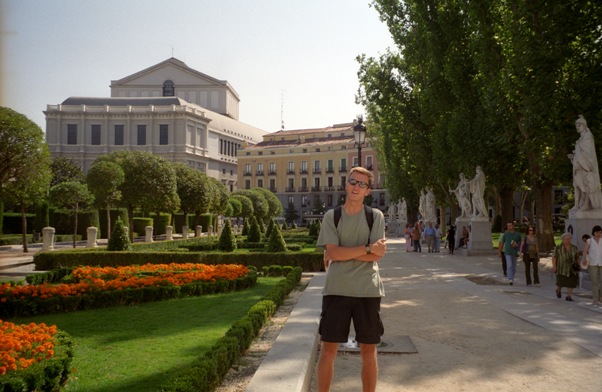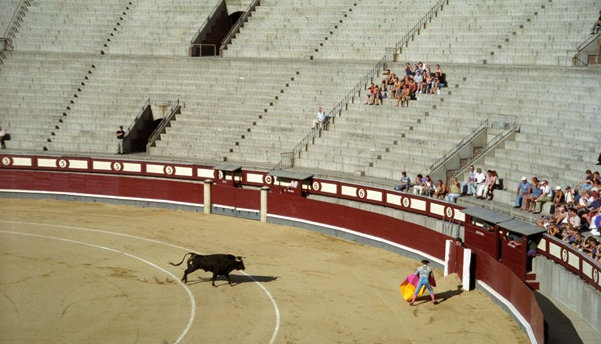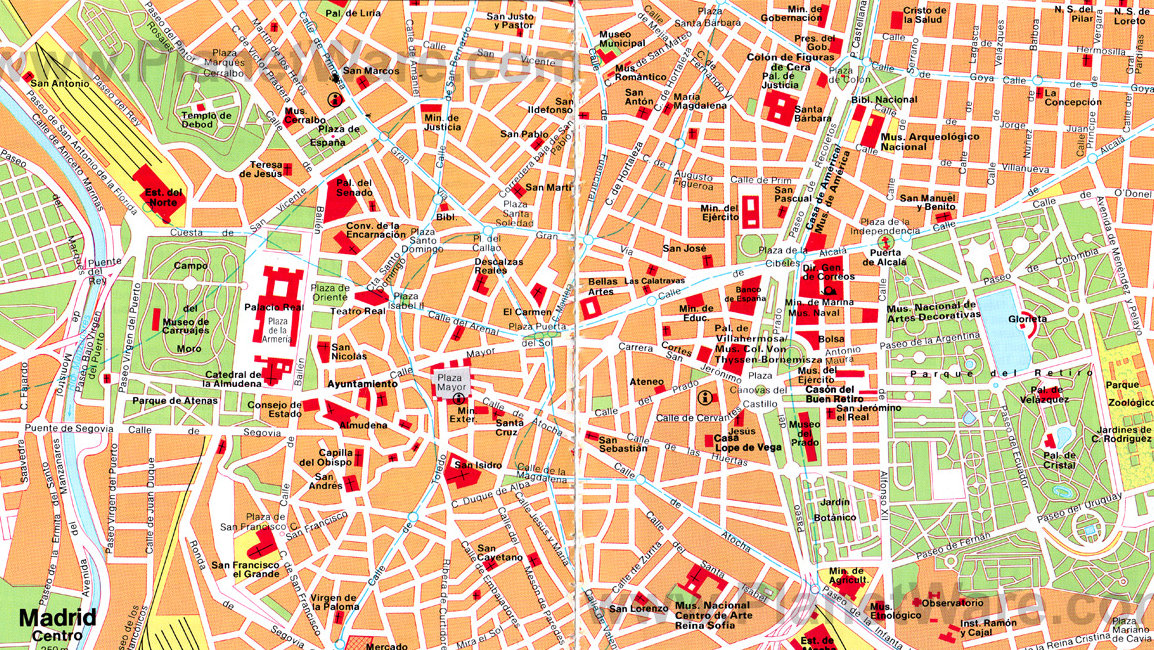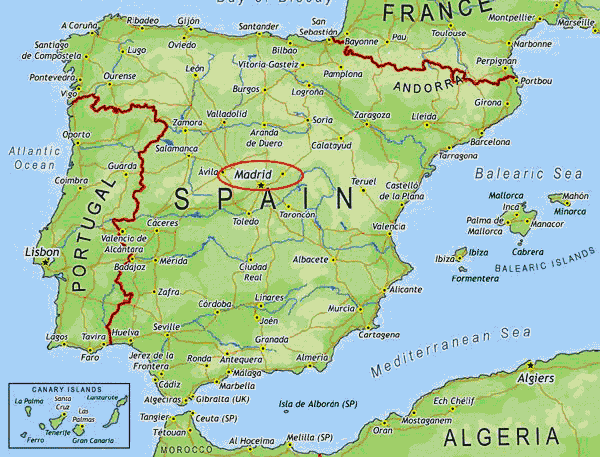 Spain Map
Inside the bullring