WillhiteWeb.com: Europe Travel
Pompeii, Italy
Naples
National Archaeology Museum
Got up and took the train to Naples. From Naples we waited for train to Pompeii. Got to Pompeii and immediately found a hotel. Dropped stuff off. Walked back to train station to get reservations for train ride to boat dock for Greece. Italians cut in lines—they do not wait in lines! That idea was a joke so we decided to just wing it the next day. We had a relaxing afternoon looking at Pompeii ruins—so cool! It was incredible how everything was preserved. Found groceries and took a long walk through the city that was overall not that interesting. Found a watermelon and ate it outside in front of a church. Back to the hotel to watch crazy Italian drivers below our balcony.
[Next morning] missed train to Naples but we got on track quickly. These stupid Italian trains are late. Arrived in Naples with 3 hours to kill. Went to the national Archaeology museum. There were pieces they had taken from Pompeii so we got to really see everything. We wanted to go into the secret cabinet but didn't have reservation time. Walked through city to a barber, got buzzed. Found food and filled our tummies full before our long hot train ride to the Port. At the Port we got bus tickets, go shuttle, and got on the ferry—no problem.
Pompeii Site
Pompeii is located on a plateau that ensured the city's role as a center of commerce. When Mt. Vesuvius suddenly erupted, burying the town in ash, the way people lived was captured for history. Pompeii was first occupied in the 8th century BC. The Romans were in control of Pompeii from 200 BC. to the day of the eruption in 79 AD. There were around 20,000 inhabitants in the city.
Naples is known for its rich history, art, culture, architecture and music. There is a lot to see although nothing stands out as a must see if your visiting Italy. Much of the tourism comes from those visiting Pompeii or on their way to the ports in the Gulf of Naples.
The National Archaeological Museum of Naples has one of the world's best collections of Greek and Roman antiquities, including mosaics, sculptures, gems, glass and silver, and a collection of Roman erotica from Pompeii. Many of the objects come from excavations at Pompeii and other nearby archaeological sites.
Streets of Pompeii
Street shops of Pompeii
Street shops of Pompeii
Pompeii and distant Naples
Streets of Pompeii
From Patra, looking out to the Gulf of Naples
Watermellon
Inside a home in Pompeii
Residents of Pompeii
Storage room in Pompeii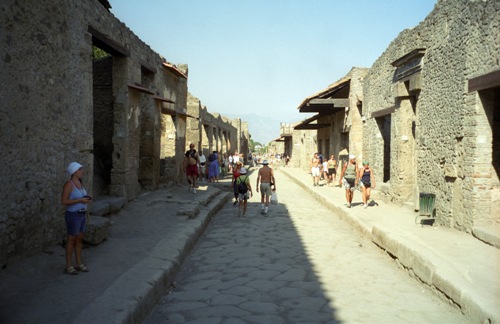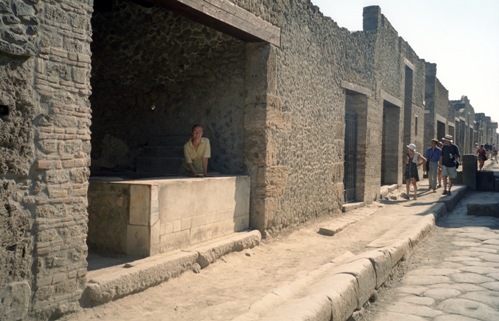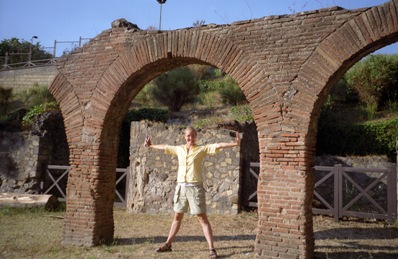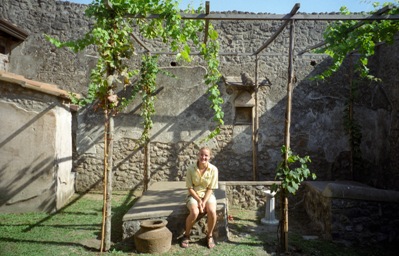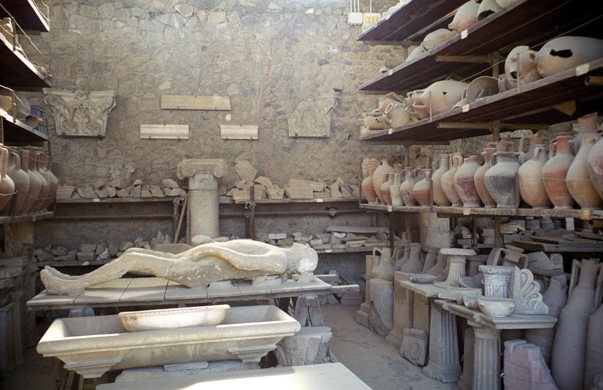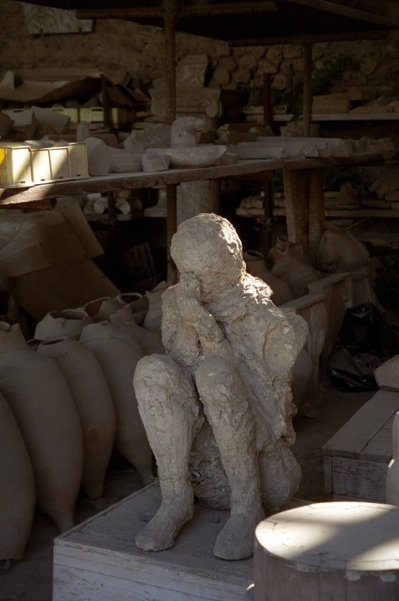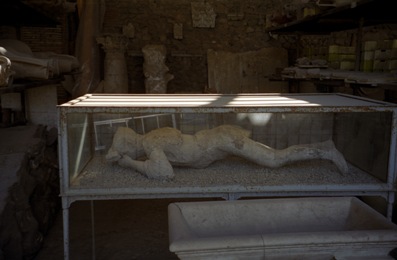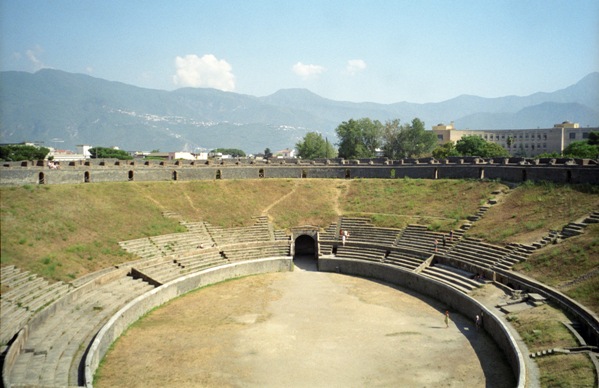 Pompeii amphitheater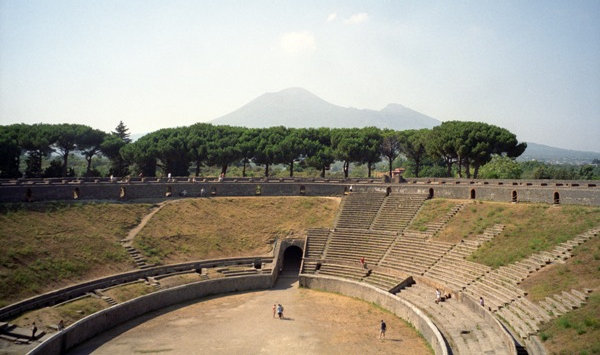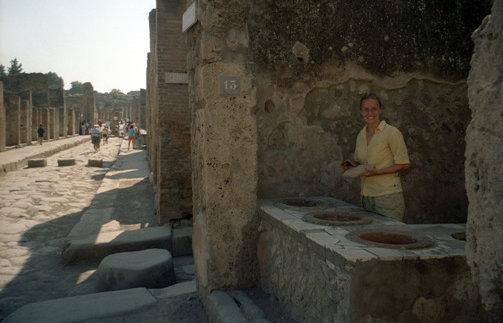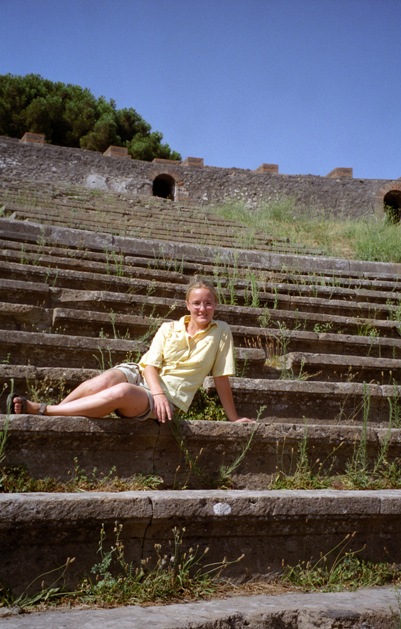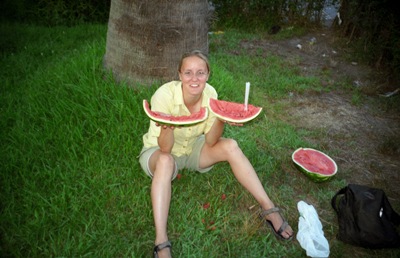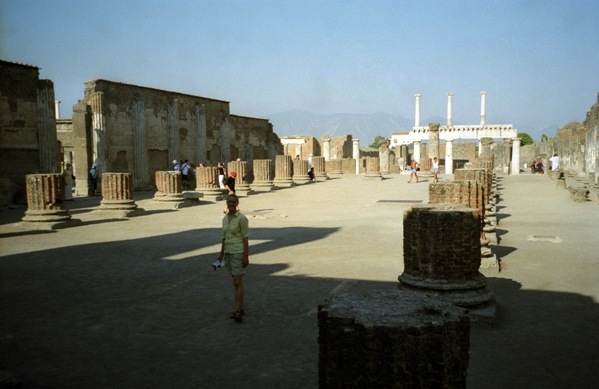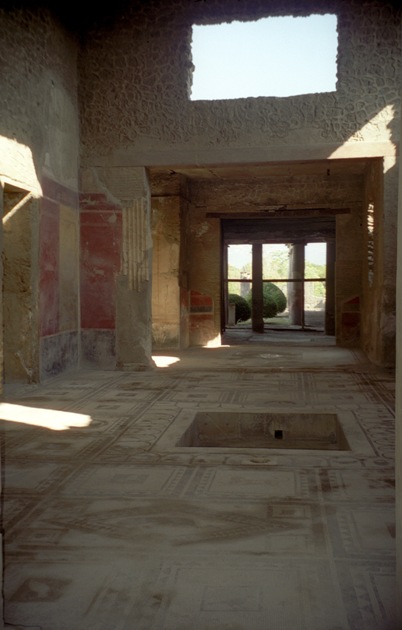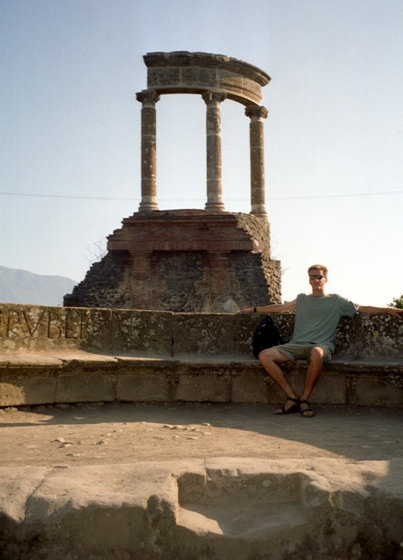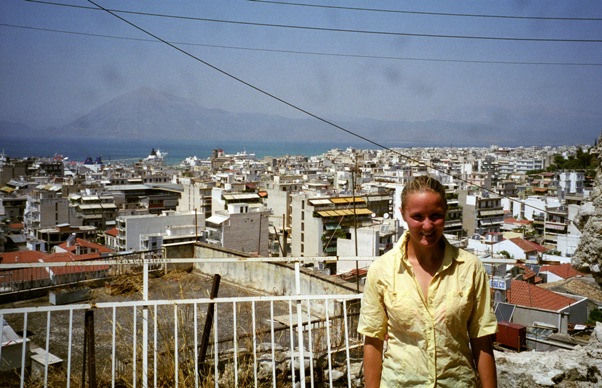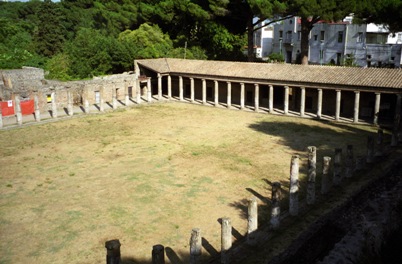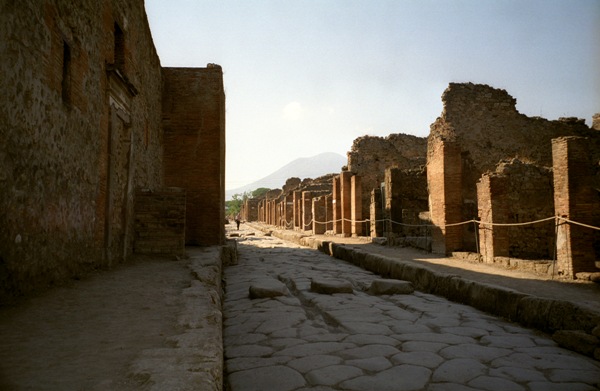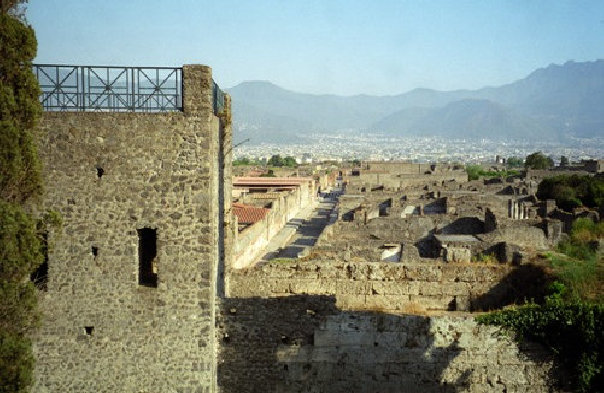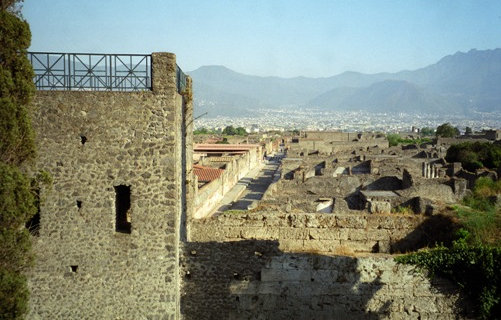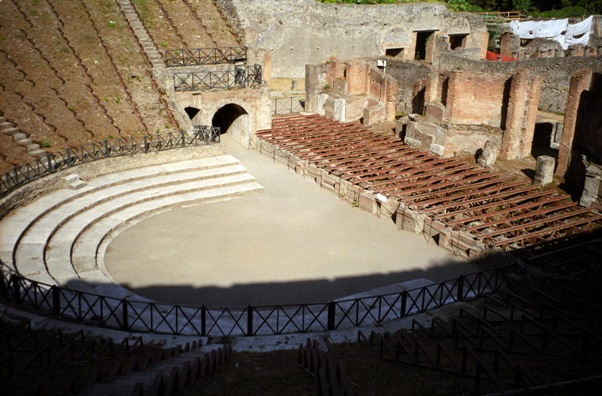 Another Pompeii amphitheater