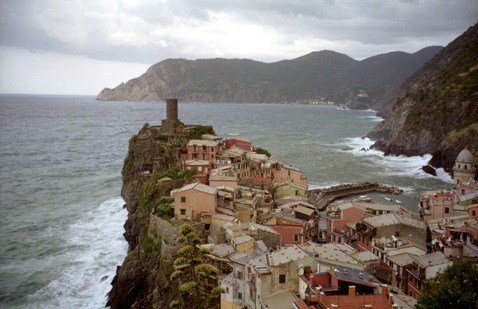 WillhiteWeb.com: Europe Travel
Italian Riviera
If you've been following the journal here, you may wonder how we jumped to the Italian Riviera from Prague. Some long train rides (with visits to Nuremberg Germany and Milan (again), we final got back on track to our original route in Italy. We got up at first light to hike the coastal trail. It started to rain just as we were about to go but then it stopped. We took a chance and started to hike. The weather stayed good except for one rain storm that we sat out in one of the little towns. It only took us just over 2 hours to hike to Vernazza. Along the waterfront, Rachelle was standing near the rocks for a picture when a giant wave came and crashed on her. Rachelle was soaked from the waist down. We took a train all the way back to the 1st town we started from. Got our stuff and made it to Pisa. At Pisa, we walked across town to the Duomo, the leaning tower, and Baptistery. After about 20 minutes we were headed back to town a different way to catch our train. We trained all the rest of the day to Nice. At first the train was standing room only but we were told that there was room in the back. We fought our way all the way to the last car where we got a seat.
Corniglia
Vernazza
Pisa
Leaning tower of Pisa
Pisa Baptistery
Pisa Cathedral
On the streets of Pisa
River Armo in Pisa
Corniglia
Hiking out of Corniglia
Looking back to Corniglia
Vernazza
Vernazza
Vernazza waterfront
Vernazza
Riviera Trail
Manarola
Railroad and Manarola
Loking back to Corniglia
Manarola
Sunset from Manarola
Sunset from Manarola
Sunset from Manarola
Sunset from Manarola
Vernazza has no car traffic and remains one the truest "fishing villages" on the Riviera. The main sights are the Church of Santa Margherita d'Antiochia (started in 1318), the Doria Castle which was built in the 15th century to protect the village from pirates and there is a Shrine about an hours climb up a steep walk above town. Also, the beach in the protected harbor on the northwestern side.
Without an accessible beach front, Corniglia is much less visited then the other towns on the Cinque Terre. But, it is high above the sea, surrounded by vineyards and terraces and full of winding, narrow roads with local residences going about their business.
Manarola has a small scenic harbor with boats, a small church square, the most homes and many vineyards. The town square is Piazza Capellini is decorated with mosaics of the local fish.
If your doing a whirlwind trip of Italy, visiting the Leaning Tower and surrounding structures should do it for Pisa. If you have more time, there is more to see as Pisa has some medieval sections and scenic waterfront sections.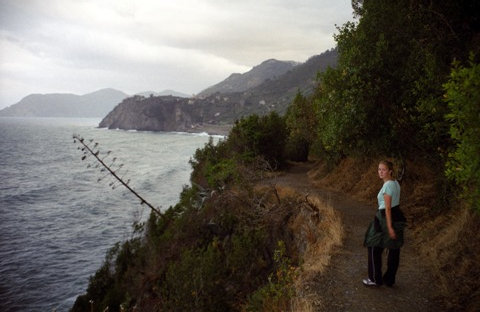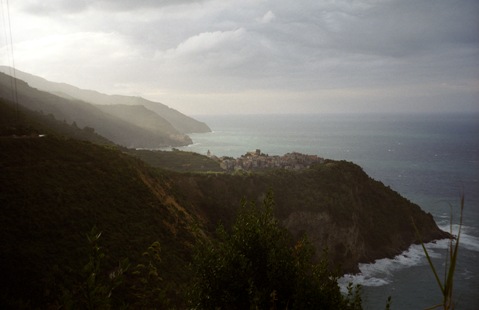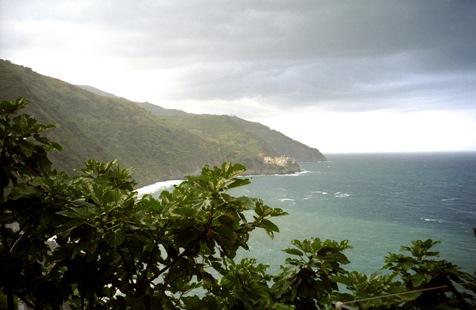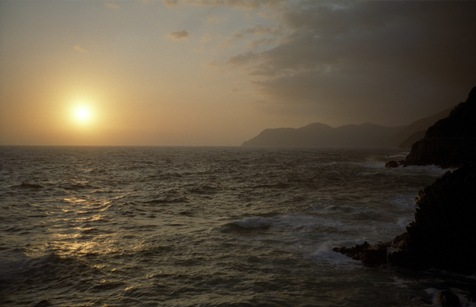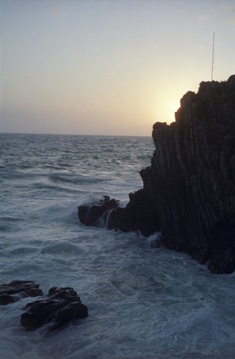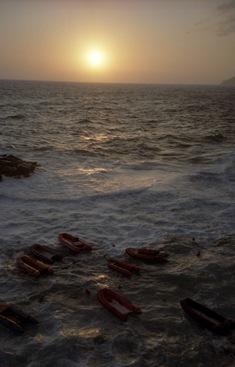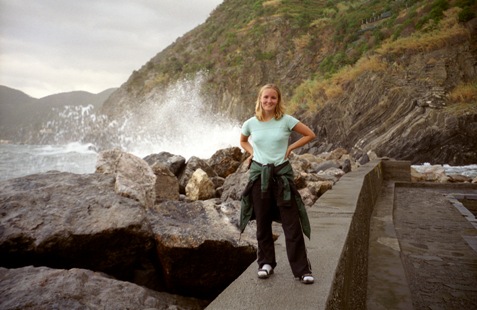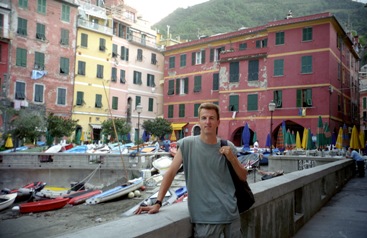 Vernazza waterfront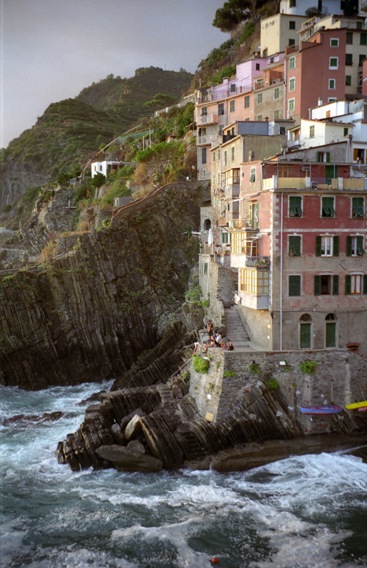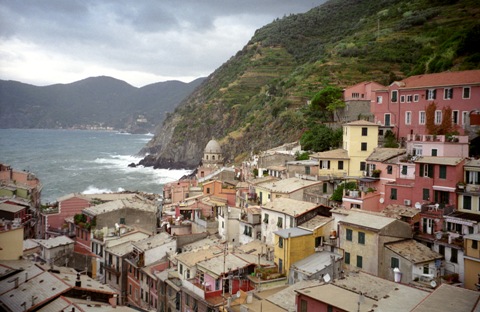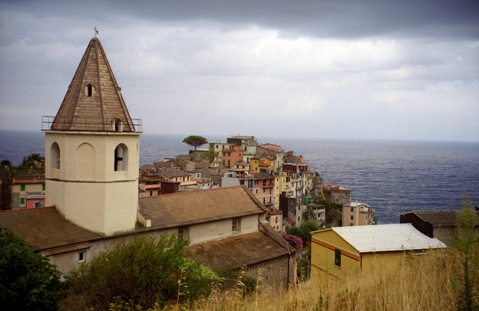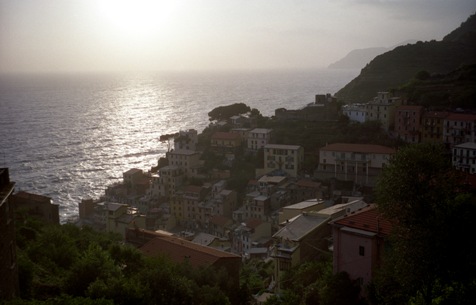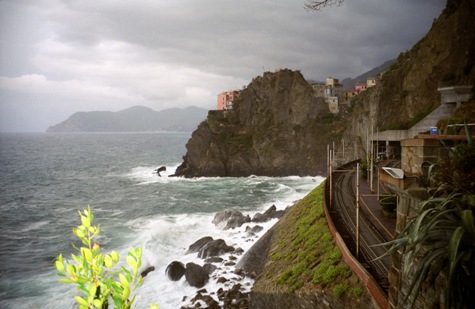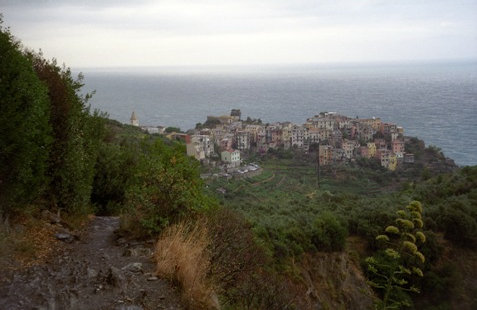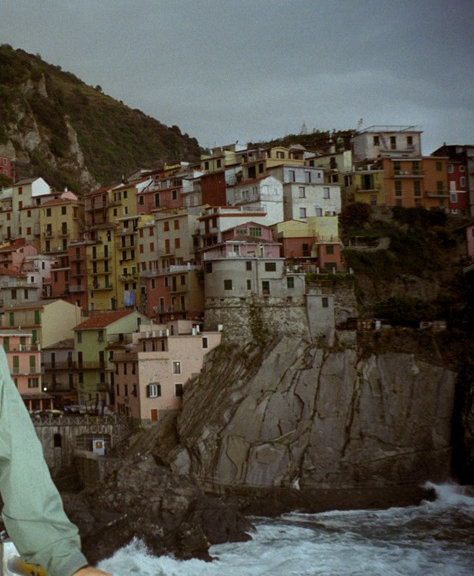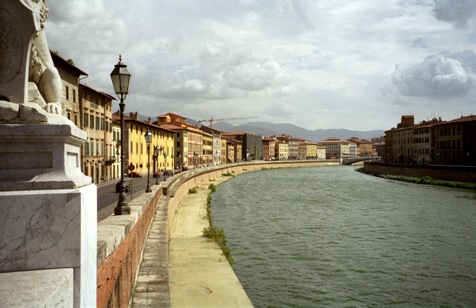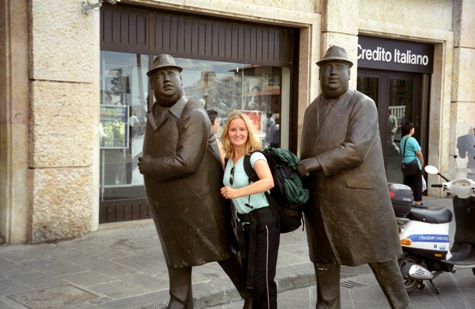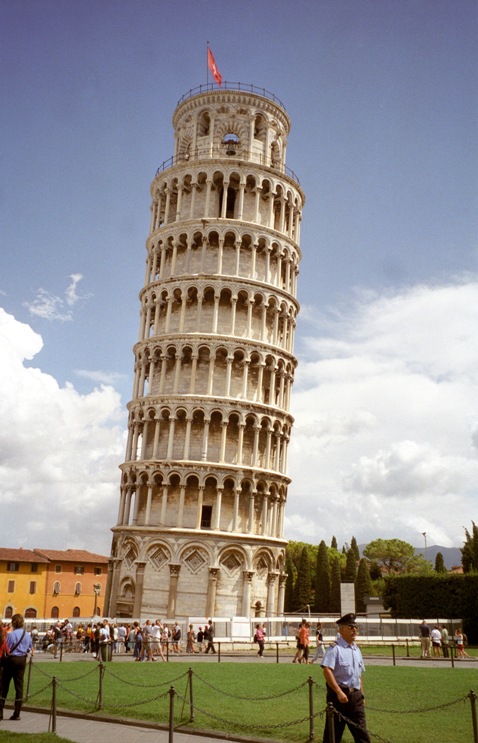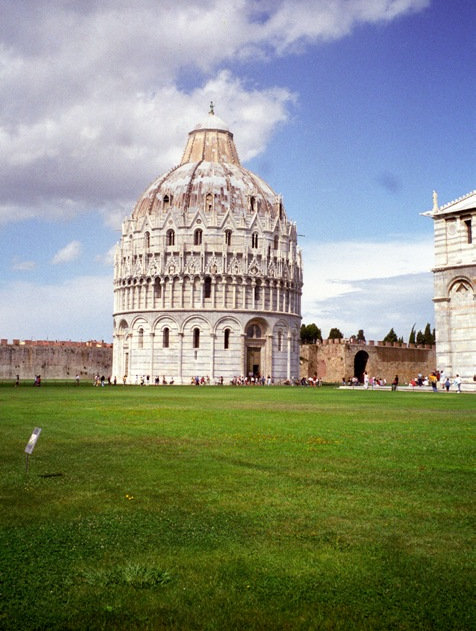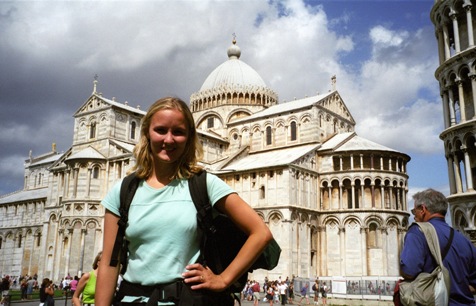 Pisa
River Armo in Pisa