Florence, Italy
WillhiteWeb.com: Europe Travel
Academia
Uffizzi
We went to the train station to get cash out to pay for our hotel. We were also going to take the reserved train to Florence but it was full. Now we are on a train that is just as good, but we will have 1 connection. We had to run to catch that train. Arrived in Florence. You can really tell the difference. Weather is still hot, but not humid like Venice. Quickly found our reserved hotel room near the Duomo. It was a big room with all the amenities—bathroom, AC, refrigerator, TV, double bed. We were in heaven. Saw Duomo inside before it closed since it was not open the next day. More impressive on exterior. Saw baptistery doors and climbed to the top of Giotto's tower for a fabulous view. We walked around the city to see more sites at night. We went to the Academia to see the David and other Byzantine paintings. Fabulous! The David was so impressive up close and his slaves too. Got pictures of the city at night, took walk to hillside for a view and went back to the Uffizzi area where a guy was playing an awesome violin piece. Florence to me was more romantic than Venice. Went back to hotel after having a big slice of pizza and slept really well. O, I almost forgot. We were hungry before pizza when we first got to Florence so we started walking blindly looking for grocery store. Found a Coop and bought lots of drinks and a big watermelon we ate outside with our McDonalds McFlurry. We also found a bookstore and bought a Greece book.
Today we saw some of the other minor artistic museums. Saw Medici Residence, snuck a peek inside the San Lorenzo church and saw the Michelangelo crypt building with his sculpture day and night. Very cool. Back at the hotel, we warmed up pizza in our microwave. Later that afternoon we walked to a church that was supposed to be free according to the books. We saw "Tribute Money" and another Cimabue work of art. I can't believe we had to pay. Walked up to the Pitti Palace and further up the hill where we took pictures last night. RS (Rick Steve) said monks would be chanting at 4:30pm. No monks at all so we went back across the river to the Uffizzi gallery. No wait at all to go inside the museum. "Madonna with the long neck" was cool, Boticelli's works and I saw some of Reubens, Carravagios, and Raphaels. I was very impressed mainly because I have studied all the works of art and they look even better in real life. Got hungry—found a Chinese restaurant. Went back to hotel to find out where a movie theater was. Walked around-never did find a movie theater thanks to RS's lame maps. Found an Internet place. Relaxed the rest of the night, dreaming about Turkey and Egypt and the Greek Islands. Oh –we got a knock on our door. It was Lucida. She owns the place. She came to say goodbye. Eric ran to the door and he had to kiss her-Italian style. It was so funny! This place has really been great.
The Accademia was the world's first art school but it is best known for being the home of Michelangelo's most famous work and the most famous sculpture in the Western World, David. David stands over 13 feet tall and was sculpted between 1501 and 1504. David is a depiction of the young boy who slew Goliath and is a symbolic commemoration of the start of the republican Florence. There is also a copy of David standing outside in Palazzo della Signoria.
The Uffizi Gallery is one of the oldest and most famous art museums of the Western world. The palace was built between 1560 to 1581. The building itself is considered a work of art. Artists such as Leonardo da Vinci and Michelangelo gathered at the Uffizi to work and recreate. Although my wife is the art historian, there is enough famous work there to keep me interested and forgetting about the time and costs it takes to get inside.
The Basilica di Santa Maria del Fiore is the cathedral church (Duomo) of Florence, Italy, begun in 1296 in the Gothic style and completed structurally in 1436 with the dome. The exterior of the basilica is faced with polychrome marble panels in various shades of green and pink bordered by white and has an elaborate 19th century Gothic Revival facade. The basilica is one of Italy's largest churches, and until the modern era, the dome was the largest in the world. It remains the largest brick dome ever constructed. The cathedral is the mother church of the Roman Catholic Archdiocese of Florence.
Duomo
Piazza del Duomo in Milan Italy
The Last Supper church in Milan Italy
Claustro de Iglesia
Piazza della Signoria
Florence from Piazza Michaelangelo
Above: Arno River and Ponte Vecchio
Below: Florence from the top of the Duomo
Duomo
Duomo
Streets of Florence
Battistero di San Giovanni
Duomo Cathedral in Milan
Located in Milan's main square, Piazza Duomo, is the second largest Catholic cathedral in the world. This Gothic cathedral has space for 40,000 people inside.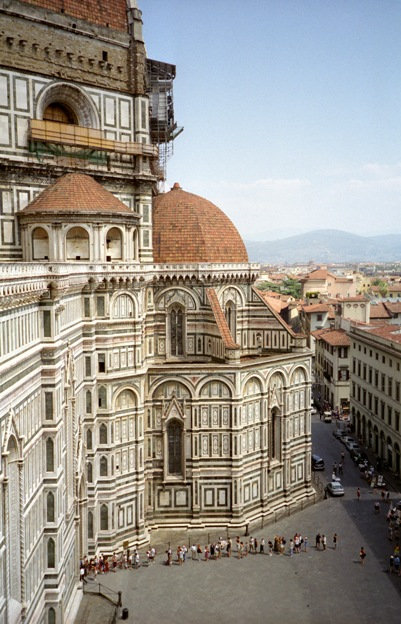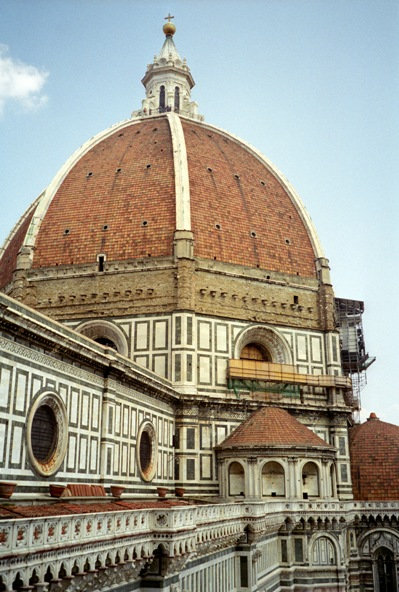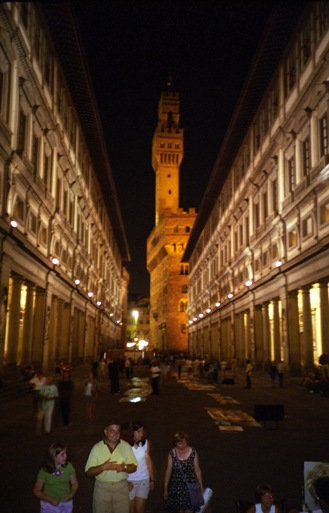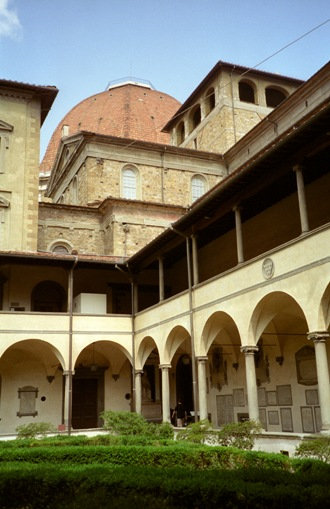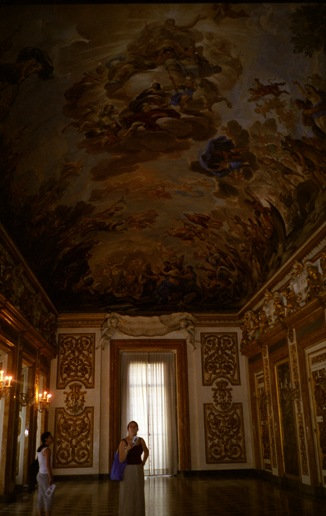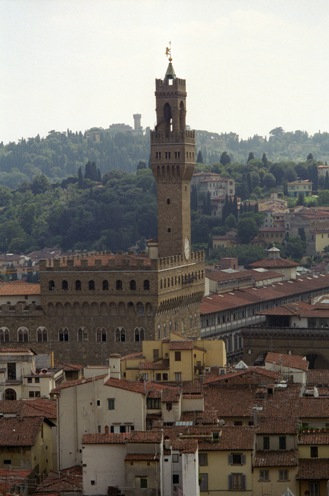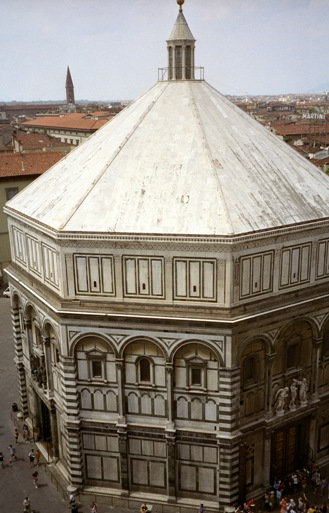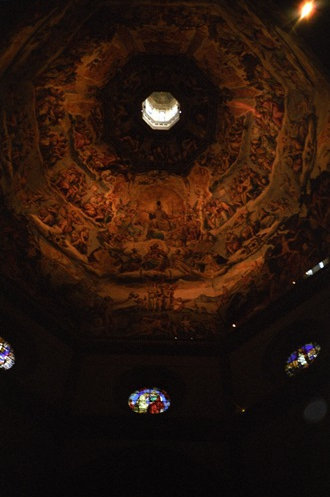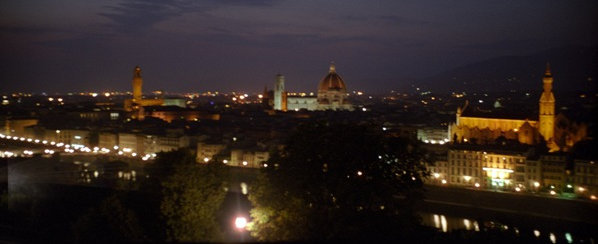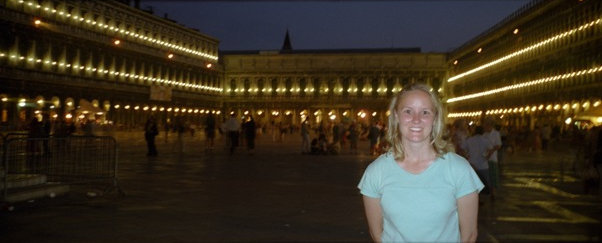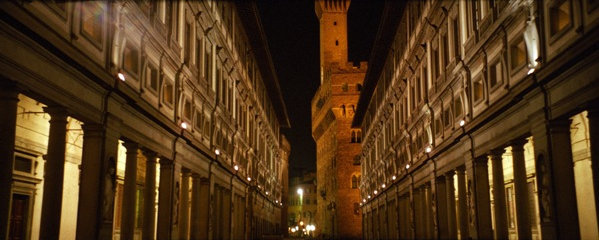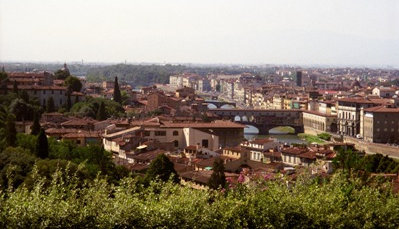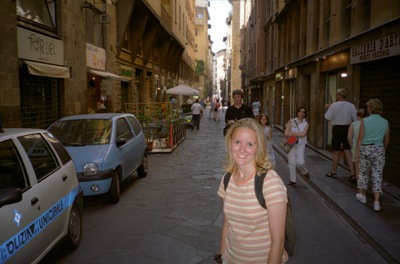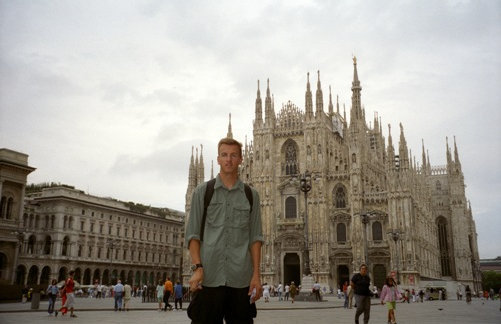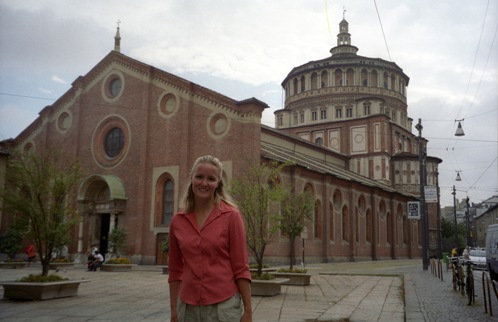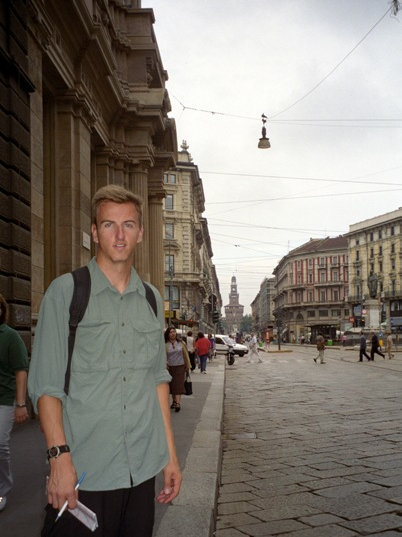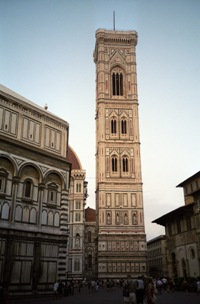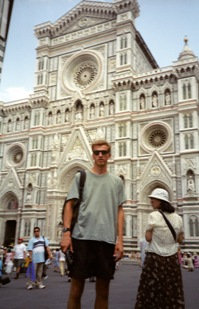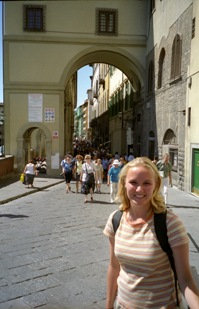 Florence
Milan
Florence
Florence
Florence