WillhiteWeb.com: Europe Travel
Northern Greece - Delphi, Meteora & Thessaloniki
Arrived in Athens. Tried to figure out what to do next. We ended up walking lots of city blocks to a bus station north of town. We got a bus to Delphi. Rachelle had a little fight with the bathroom lady. Rachelle ended up taking a picture of her, which really ticked the lady off. The city of Delphi is nice. It is situated on a cliff side with awesome views. Out hotel room had a good view with windows out to the balcony, but we kept the windows closed and enjoyed AC. We got to town late at about 5ish but we thought the archaeology site was still open so we headed for it. We saw the whole thing in an hour. Rachelle bought her pin back at the town. We watched TV the rest of the evening.
[Next morning] got on the bus at 10ish. With several connections we hoped to get to Meteora. We bussed all day. We were separated on one bus because of it being so full. We ate a half chicken that was really good. Finally we got to Meteora around 5. We decided to explore the site that night. Turns out that the best way to get around in Northern Greece was by car. We had no trail map and no car so we just hiked around the monasteries on the road system. Soon it was getting dark and a big thunderstorm came in and threatened to pour on us. Luckily it was only sprinkling as we walked back to the hotel. Back in town we found snacks to take back to our room.
Meteora
Thessaloniki
Delphi
Thessaloniki
Thessaloniki
The nice restrooms replaced now with these
Meteora
Meteora
Where they filmed end of James Bond - For Your Eyes Only. People went up rockface in a lowered basket while Bond scaled the cliff.
Meteora
Meteora monastery
Meteora monastery
Meteora road
Delphi amphitheater
Delphi
Delphi Oracle of Apollo
Delphi
Delphi
Delphi is an archaeological site and a modern town in Greece. In Greek mythology, Delphi was the site of the Delphic oracle, the most important oracle in the classical Greek world and a major site for the worship of the god Apollo after he slew the Python, a deity who lived there and protected the navel of the Earth.
Metéora, (meaning "suspended rocks" or "suspended in the air" or "in the heavens above") is a collection of 26 monasteries built on natural sandstone rock pillars. This protected the monks during the Ottoman occupation, 6 of them are still in use today.
The second largest city in Greece and a major economic port, Thessaloniki is one of the oldest cities in Europe. Although I wouldn't consider it a major place to visit as a tourist, there is an archaeological museum, a museum of byzantine culture, a roman forum, the White Tower, the Arch of Galerius and the Rotunda. A city this old is going to have something!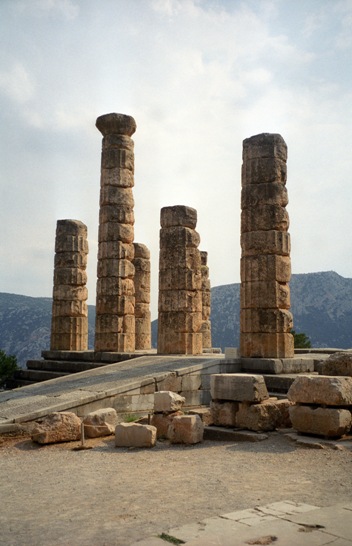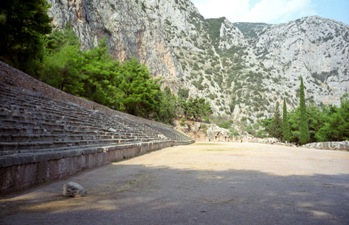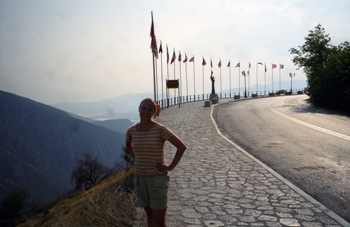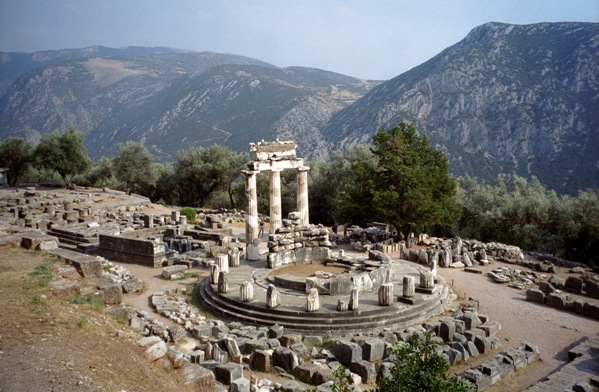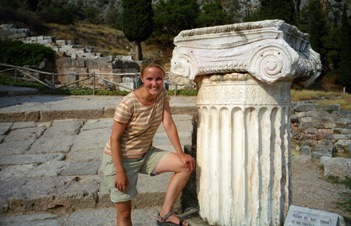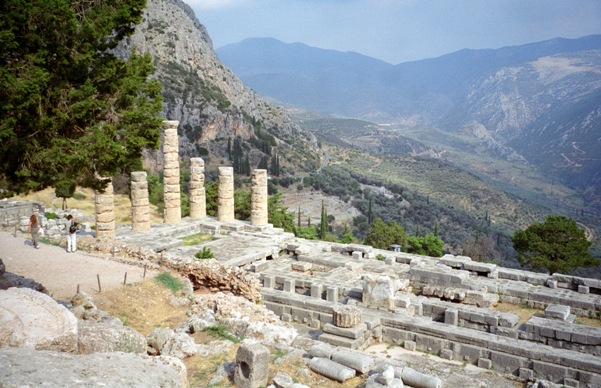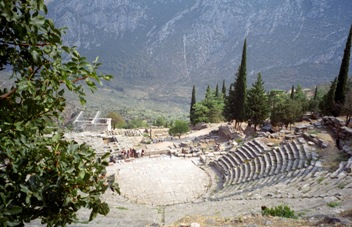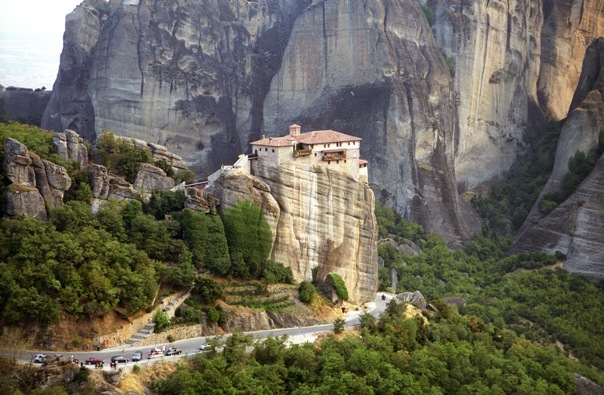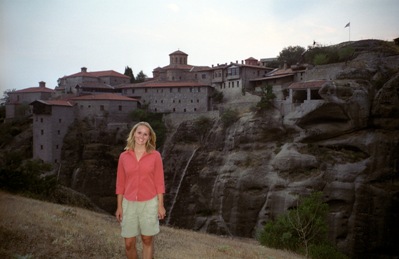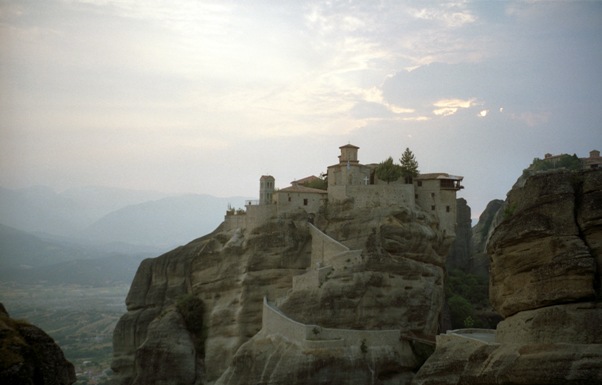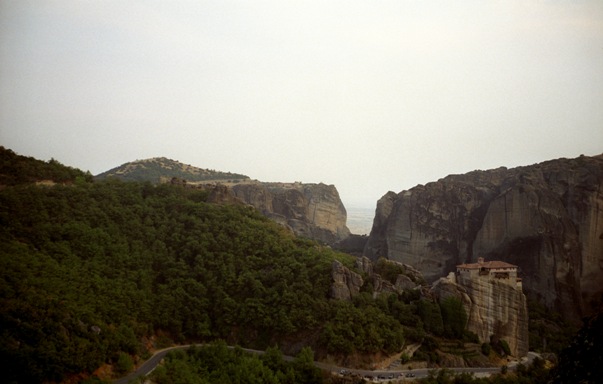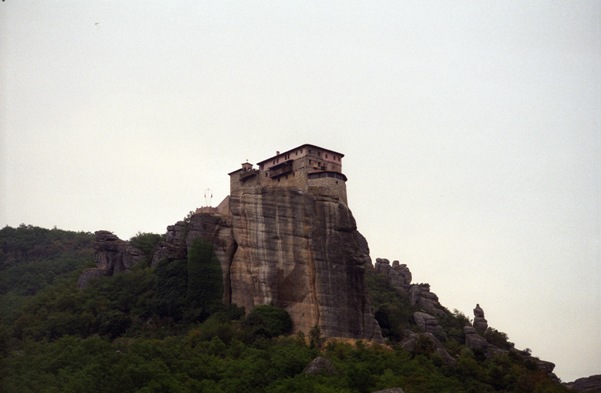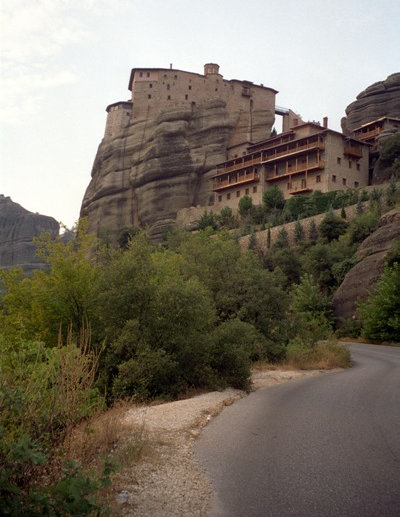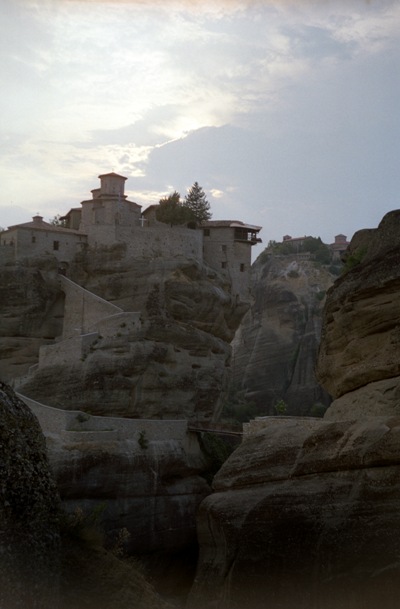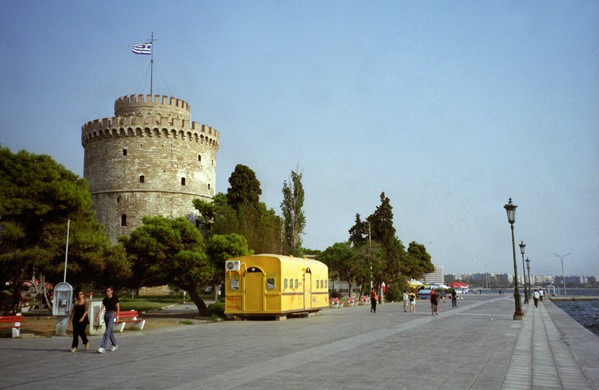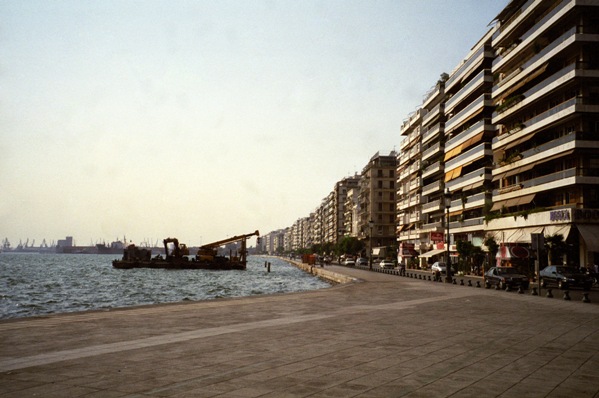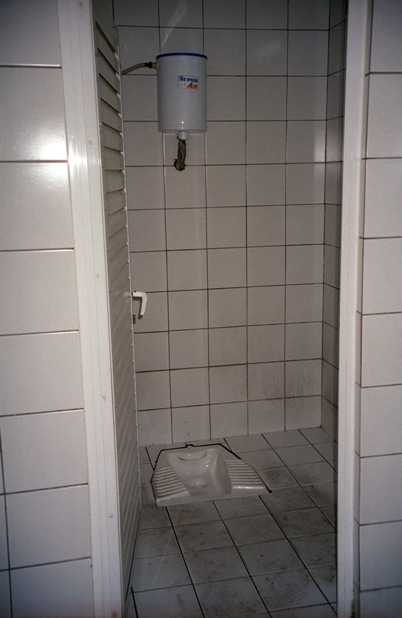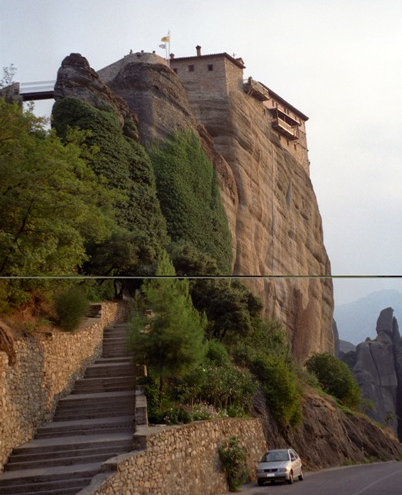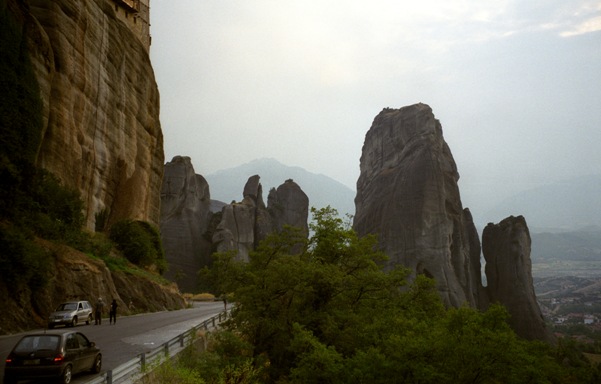 Meteora, Greece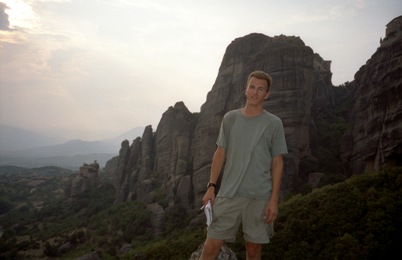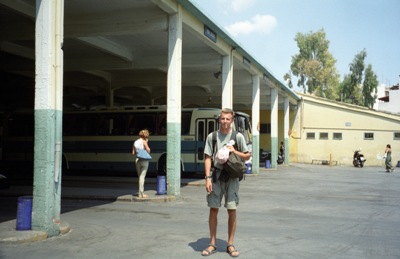 Waiting for the bus
Walking, walking, walking
Meteora
Meteora view
Thessaloniki
Delphi access road
Delphi circus