Bath, England
Woke up at 4:30 a.m. to catch an early bus to Bath, a World Heritage Site. This was a great day trip out of London. We had a full day to see the Baths, the Royal Circle, Pulteney Bridge, other minor sights, have a picnic and get back to London for the evening. Our intention was to pick up a bus tour out to Stonehenge but they were all full. After trying for a few hours we gave up, it was one of only a few regrets we made during the trip. It was early in the trip and we were sticking to the plan of "keep moving". To this day we still talk about Stonehenge and how we will have to go back. No big deal, England is full of other cities we still would enjoy visiting someday.
Roman Baths
Royal Crescent and the Circus
Pulteney Bridge
Bath Abbey
For 2,000 years these baths have been developed and in use. When the Romans arrived in 43 AD, the Celts were here as well. You can take an audio tour as well as walk through the museum.
Built in 1774, these 30 town houses were built for the rich to stay while in Bath. The full half circle is only broken by 2 roads and the park inside is for everyone.
Built in 1773, this bridge spans the Avon River with shops on both sides (one of four in the world). The architect was inspired from just visiting Florence and Venice Italy.
Gothic Abbey is a beautiful church over 500 years old and standing in the center of town.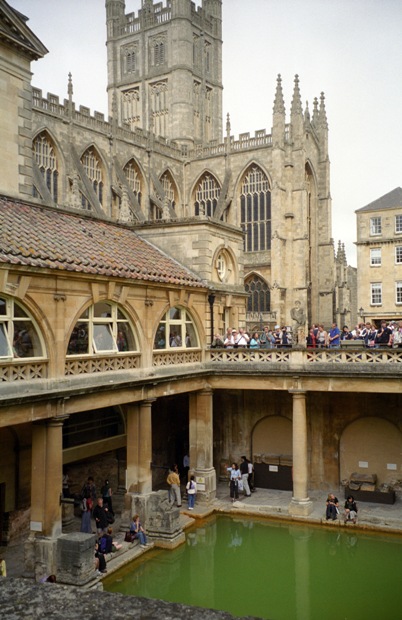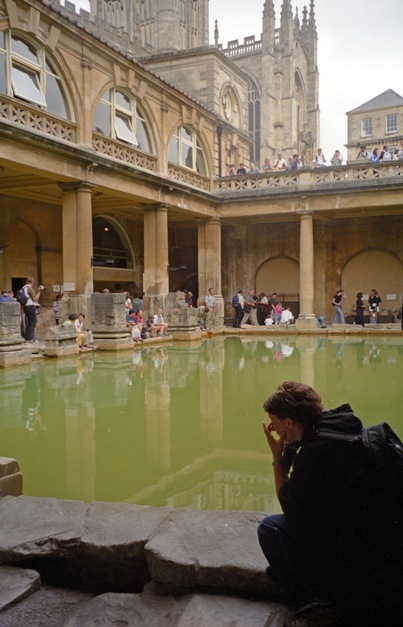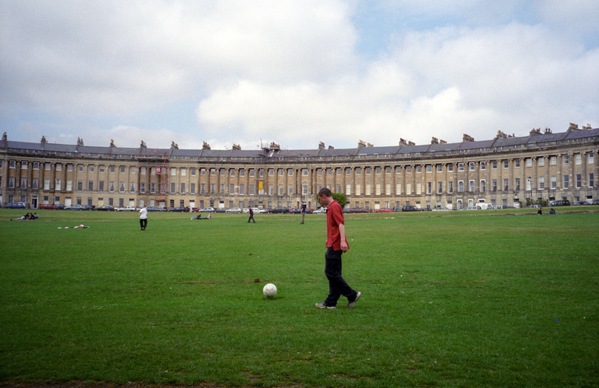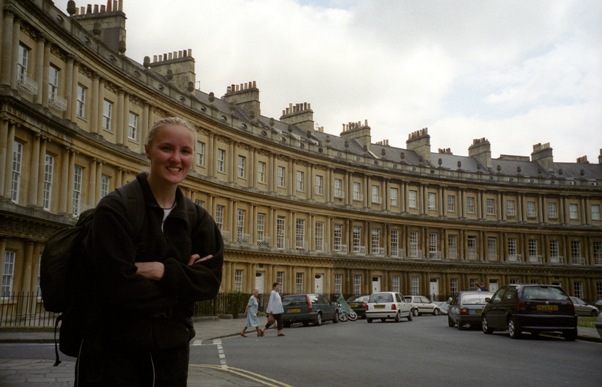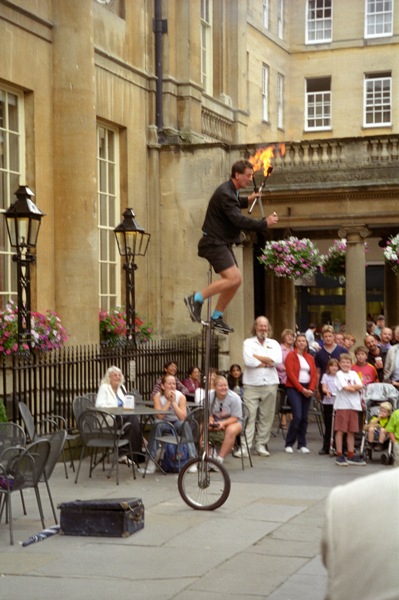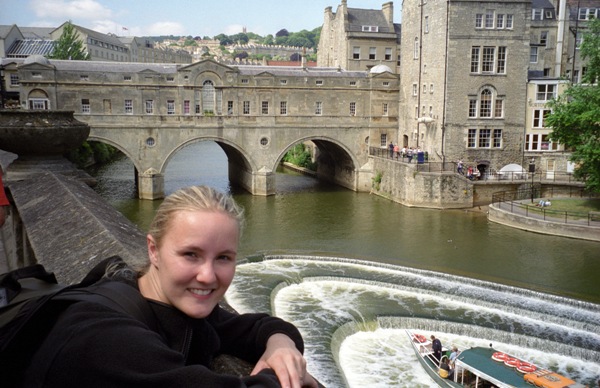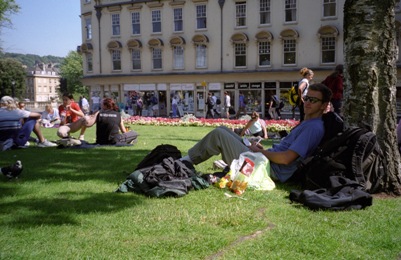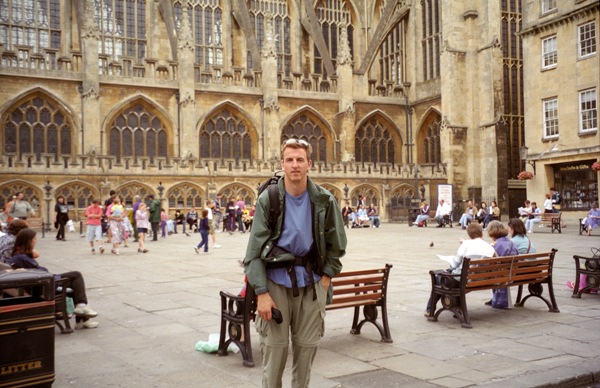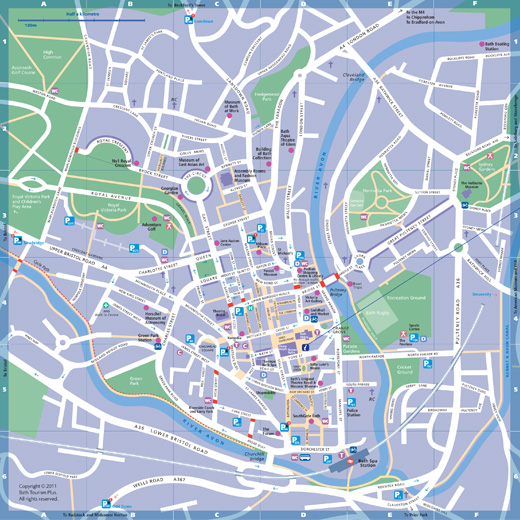 Pulteney Bridge over the Avon River
WillhiteWeb.com - Europe Travel
A closer look at the Royal Crescent
Having lunch in some open space in town
Standing in the town center
The Royal Crescent from the Circus
Street entertainers
The Baths and Bath Abbey in back
The baths from the lower level