Copenhagen, Denmark
WillhiteWeb.com: Europe Travel
Tivoli
Canal Tour
Little Mermaid Sculpture
The Little Mermaid is the most famous and popular tourist attraction in Denmark. The statue is located on Copenhagen's waterfront and viewed during most canal tours. It is a national landmark and synonymous with the city but I was so unimpressed I didn't even take a picture...or maybe it just didn't turn out.
Taking a tour boat on the canals is the best way to easily see most of the old city and see the famous sights. You can hop on and off as well so it's an easy way to get around.
After a awful night train ride with 6 people cramped into a stuffy compartment with no foot room, we arrived in Copenhagen ready to get moving. We walked a bit to our hotel Cabinn, then went out to see the sites. The best site was the spiral church that towers above the city. Great views. We also took a canal boat ride. After the sites we went to Tivoli, a small amusement park. Rachelle waited in line to do a big scary ride while I waited. We left Tivoli planning to return later that night at 10pm but we fell so hard asleep that we never awoke from our nap. Also today we saw the Little Mermaid sculpture.
Tivoli is one of the the oldest amusement park of the world. Both tourists and locals come to the park to enjoy rides as well as the floral gardens.
Stroget
In the city center is Stroget, the world's longest pedestrian street where shops and restaurants run for almost a mile.
Vor Frelsers Kirke (Our Saviors Church)
Visible from everywhere in Copenhagen, you can pay a few bucks and walk up the steeple of this church to an amazing view of the city. The higher you go the more narrow it gets until its only a ladder to the highest point. Pretty cool place.
Vor Frelsers Kirke (Our Saviors Church)
Getting near the top
View from the top of the spiral
Views of Copenhagen from the top of Our Saviors Church
Walking around town
Walking around town
Skyline from a city park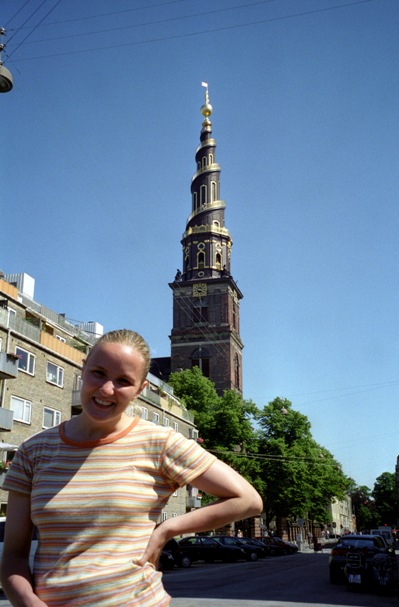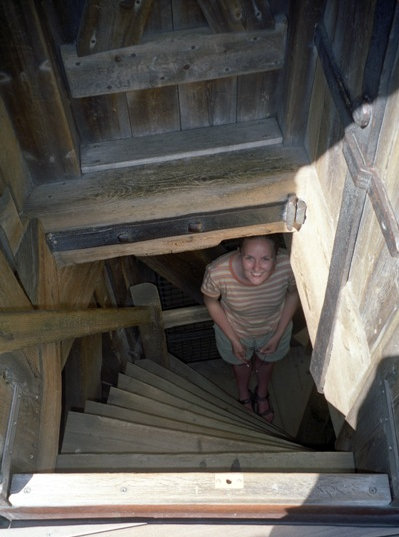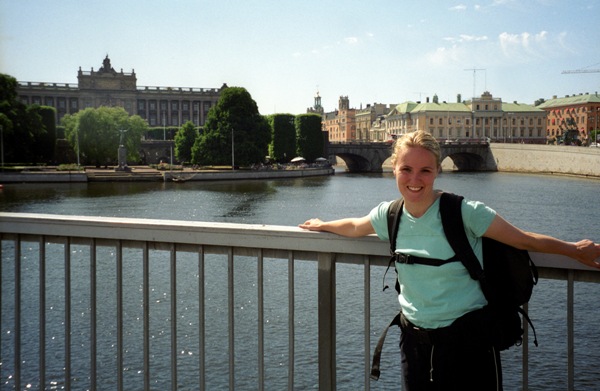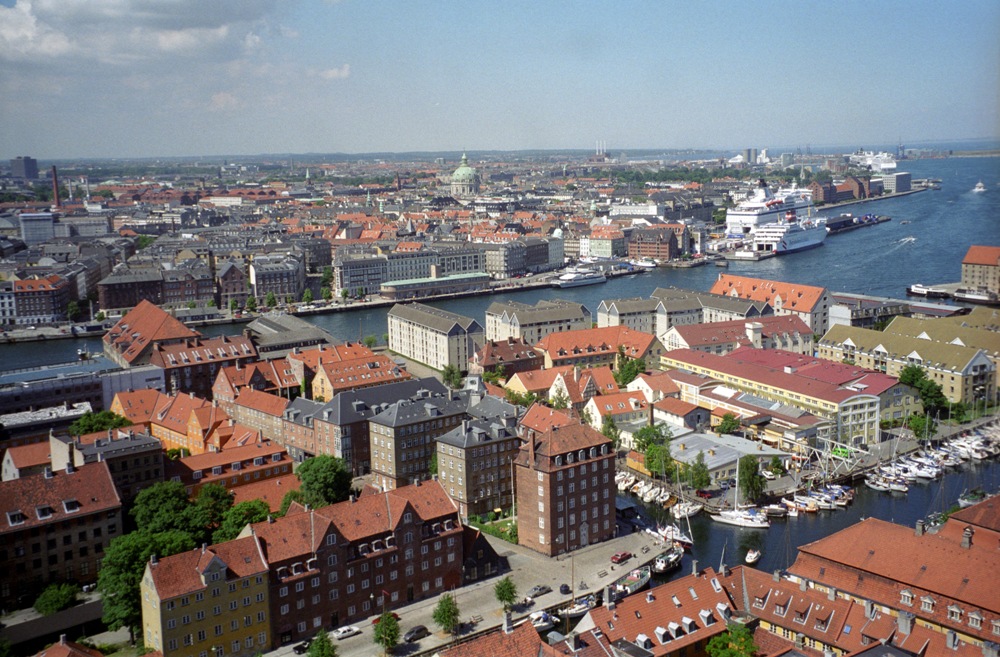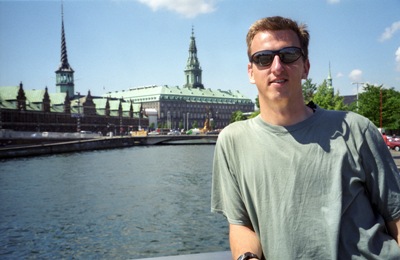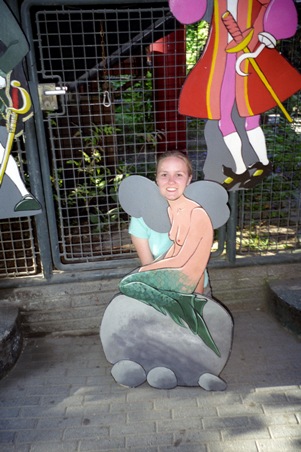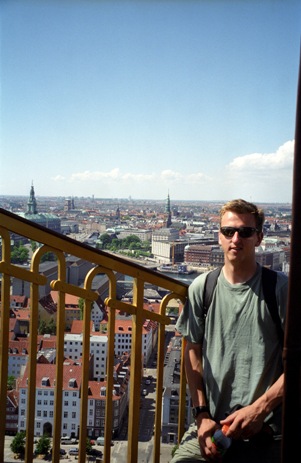 Copenhagen