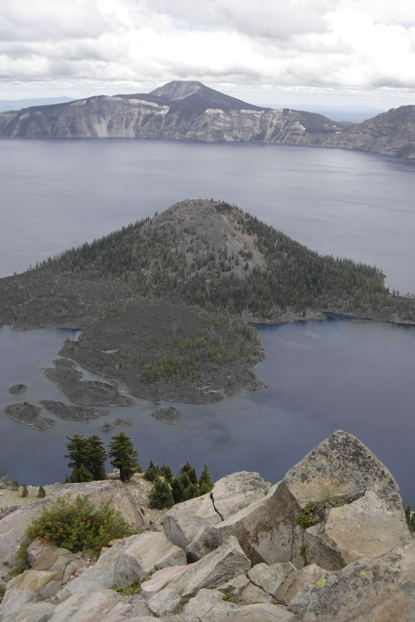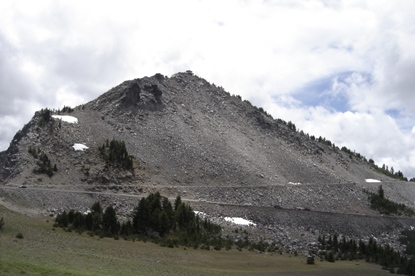 One of the easiest hikes to a lookout anywhere, The Watchman guards the western rim of Crater Lake. This is an extremely popular trail, the first half is actually the Pacific Crest Trail. The views 400 feet higher than the parking lot aren't that much different but the lookout itself is interesting and you get out of your car after the long drive to the park.
Access:
The Watchman
Distance: 1 miles
Elevation Gain: 400 feet
Summit Elevation: 8,013
Access rating: Level 1
The Route:
WillhiteWeb.com: Oregon Hiking & Climbing
The wide trail traverses below the north slopes at first as you look directly up at the lookout building. The trail wraps around the west side and splits, the PCT goes right...go left, switchbacking up to the summit. My one year old did the first half so most shouldn't have problems getting up there.
Take Rim Drive south of Rim Village about 4 miles until you reach the parking lot for The Watchman.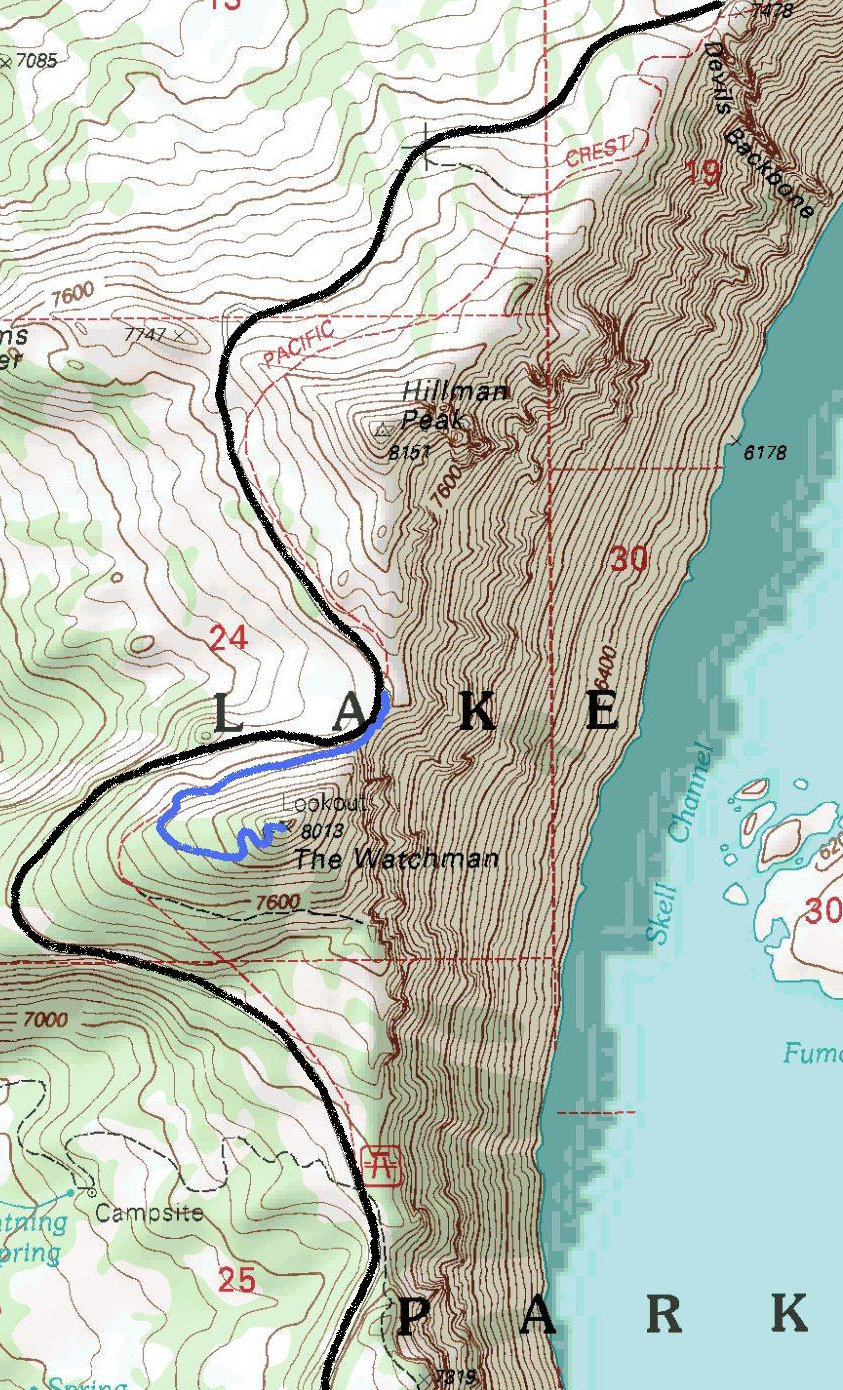 Looking over to Hillman Peak and the trailhead parking
Views from The Watchman
Views from The Watchman
The Watchman Lookout
The Watchman Lookout
Crater Lake from The Watchman
Watchman Lookout from parking lot
Hillman Peak from the trail
Wizard Island, Crater Lake
Wizard Island, Crater Lake from The Watchman
Inside The Watchman Lookout
Hillman Peak
On the north side of the parking lot is a scramble route up Hillman Peak. Climb here if you want to avoid crowds. Hillman is just a bit higher than The Watchman.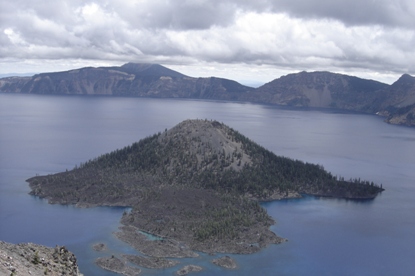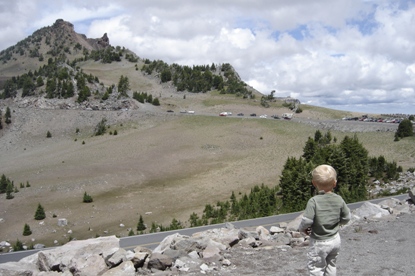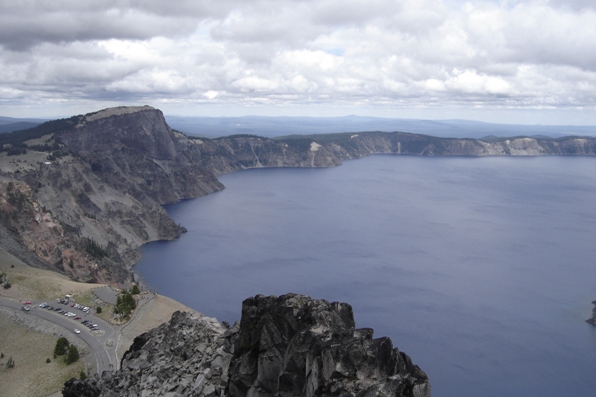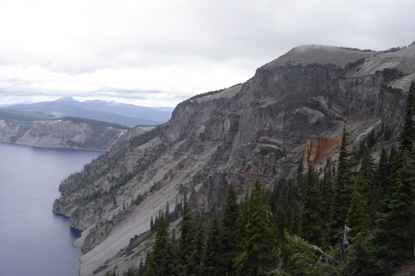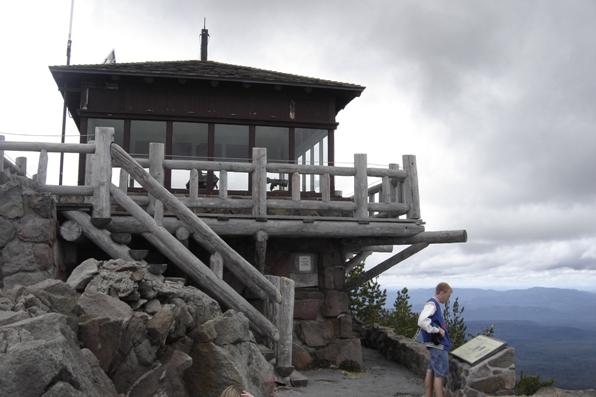 Wizard Island, Crater Lake from The Watchman