Hamilton is a perfect hike for a leisurely day in the Columbia Gorge. You have a summit with views, a few nice waterfalls, an old growth forest and a scenic trail. Although the summit is only 2438 feet, it's one of the higher summits in the Gorge. There is even an optional loop trail from the summit adding a few miles to the trip.
Hamilton Mountain
Distance: 3.8 miles
Elevation Gain: 2,500 feet
Summit Elevation: 2,438 feet
Access rating: Level 1
www.WillhiteWeb.com: Your online resource for hiking, climbing and travel
Access:
Beacon Rock State Park is well signed on Highway 14 on the Washington Side of the Columbia River. On one side of the highway is the trailhead for Beacon Rock, the other side is a road going up to the campground, picnic area and Hamilton trailheads. The main trailhead is a large signed parking lot. You can also start from a trail in the campground. Both merge together in 1/2 mile.
Route:
The two trails merge in a half mile under some power lines. The first views are here along with some benches and a picnic table. The trail continues easily to several waterfalls. Some nice bridges and overlooks are there. Now the trail steepens climbing up Hamilton Mountain. A few sections of trail are on open exposed slopes for views while the remaining is in the forest. A trail split at 1200 feet offers a choice of "difficult" or "more difficult" routes to the summit but doesn't say the mileages. The faster and direct route is to the right, the "more difficult" choice.


Hamilton from Beacon Rock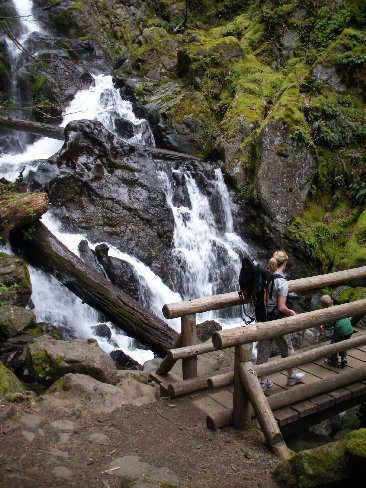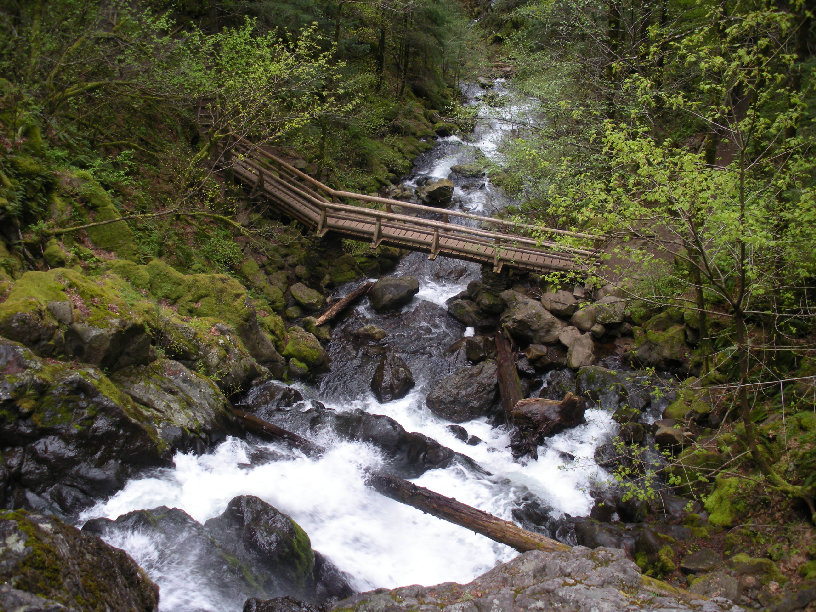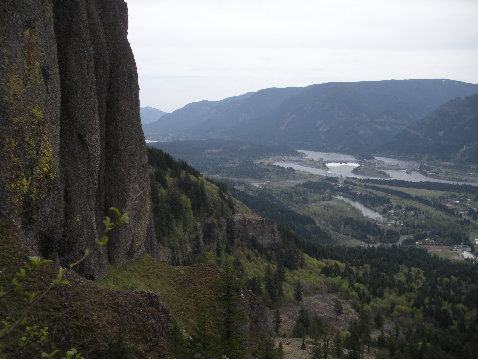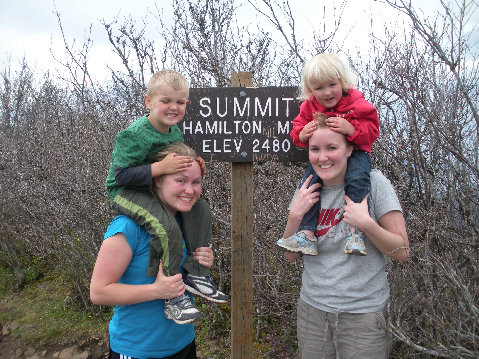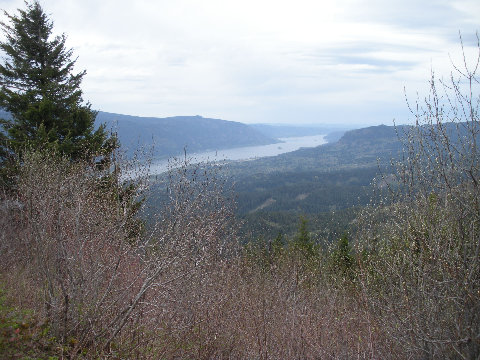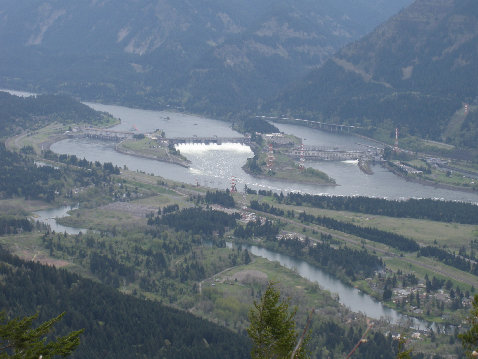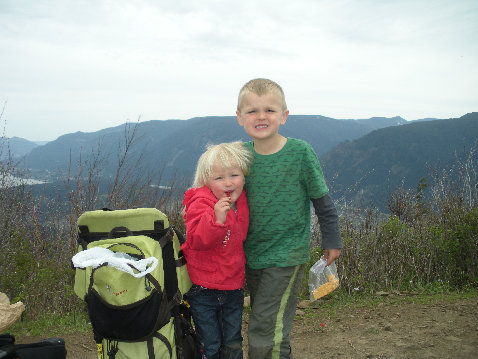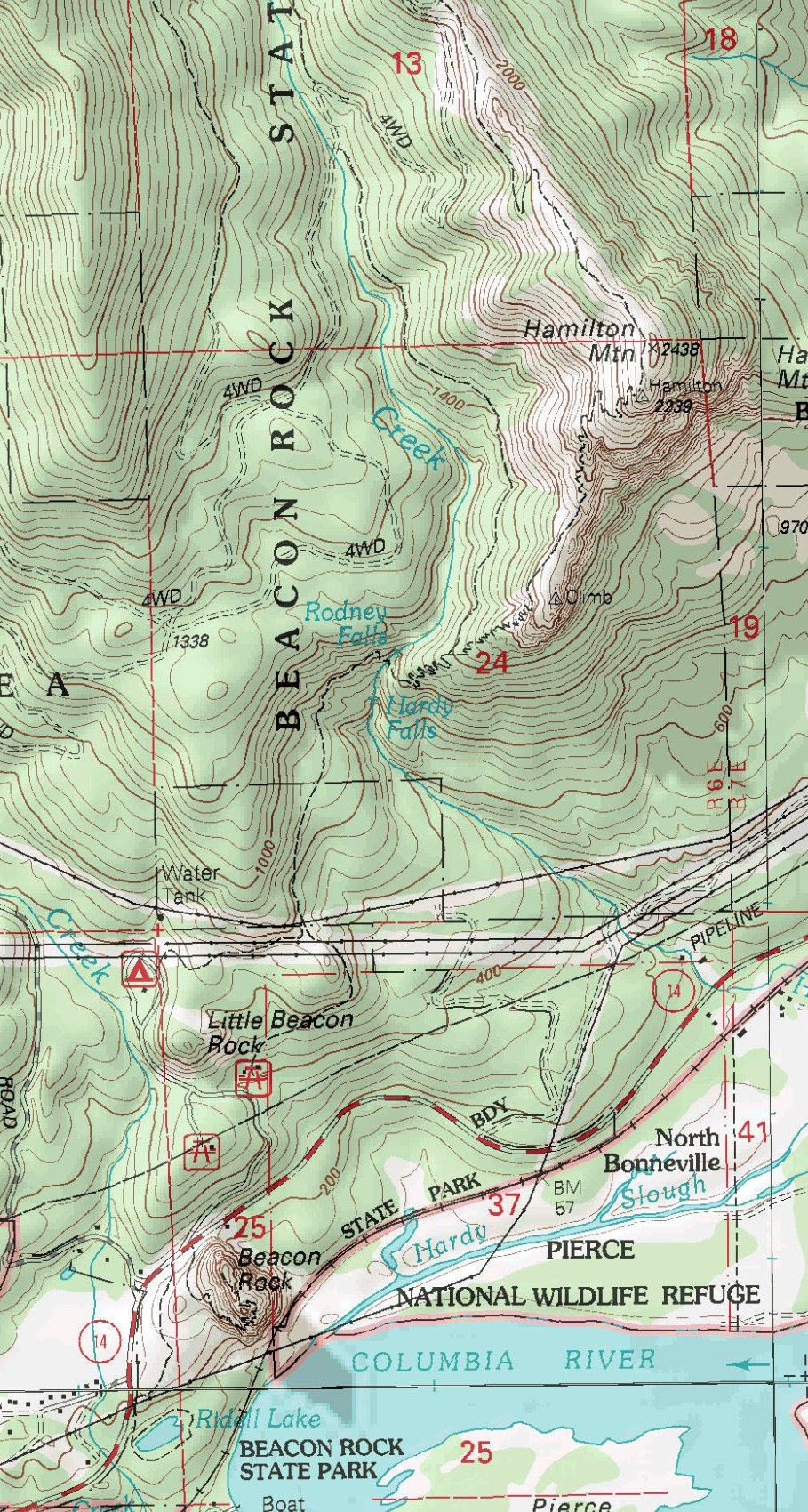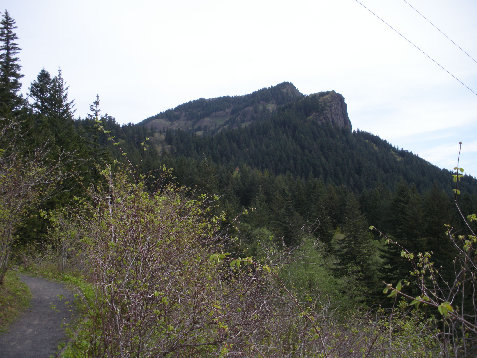 Waterfalls along the trail
Summit sign
Views and cliffs from the trail
Looking east from the summit at the Columbia Gorge
Bonneville Dam from the summit
Looking west from the summit
Hamilton Mountain from the powerlines in route
Kids on top