Beacon Rock is a fun little hike, especially if you are on a road trip through the gorge and need to stretch a bit. The rock is quite famous. Lewis and Clark camped here in 1805, naming it Beacon Rock. The trail was built to the summit in the early 1900's by a guy who owned the entire rock. He had to blast the trail into the rock in a few areas.
Beacon Rock
Distance: Almost a mile
Elevation Gain: 680 feet
Summit Elevation: 848 feet
Access: Paved
WillhiteWeb.com
Access:
Beacon Rock State Park is well signed on Highway 14 on the Washington Side of the Columbia River. On the south side of the highway is the trailhead for Beacon Rock, the other side is a road going up to the campground, picnic area and Hamilton trailheads.
Route:
This is an easy trail. Much of it is paved with easy switchbacks, any footwear will do. The trail is what makes Beacon Rock so interesting with all the bridges allowing access over steep terrain. The summit view is being overgrown with trees but views on the way up are good. Keep kids close although their are railings along the route.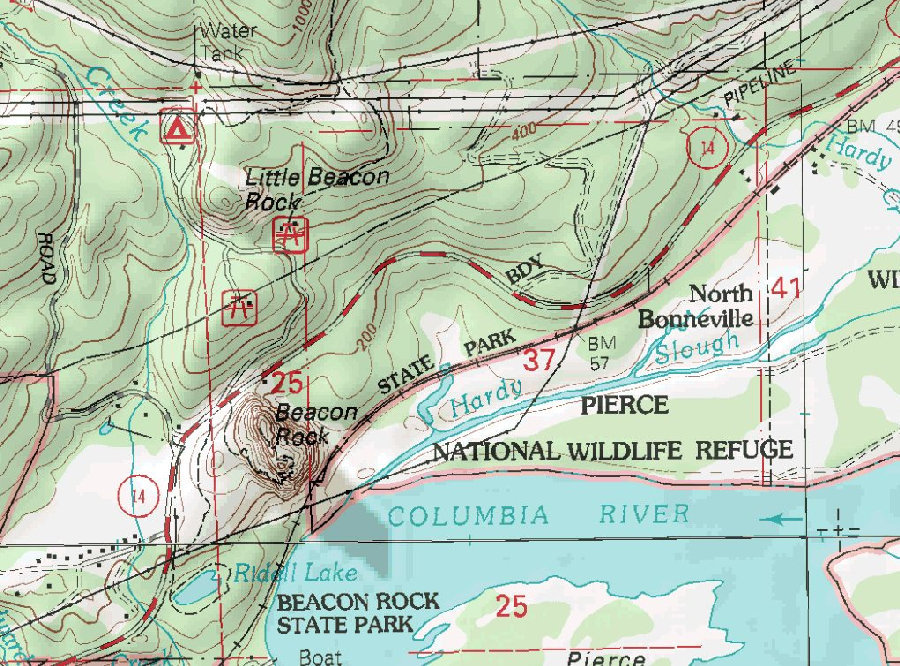 Trail blasted into rock face
Trail or bridge section
Looking east up the Columbia River Gorge
Looking west down the Columbia River Gorge
Hamilton Mountain from the summit of Beacon Rock

Lookout History:
This was reported to be a camp in the 1930s and then abandoned in the 1950s. It is interesting that the first bronze benchmark disk was stamped Lookout 1901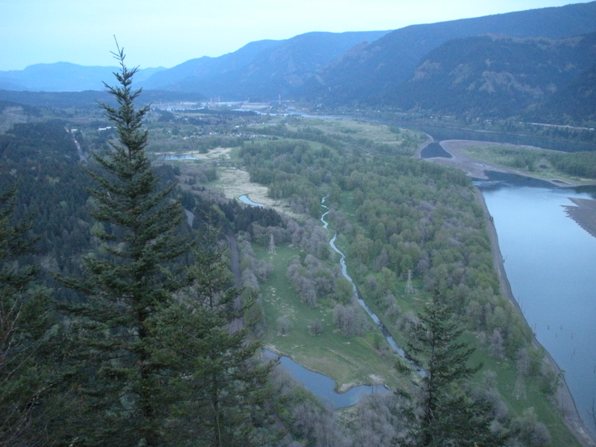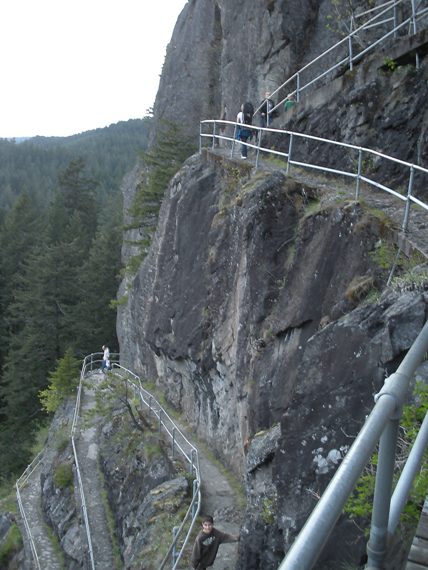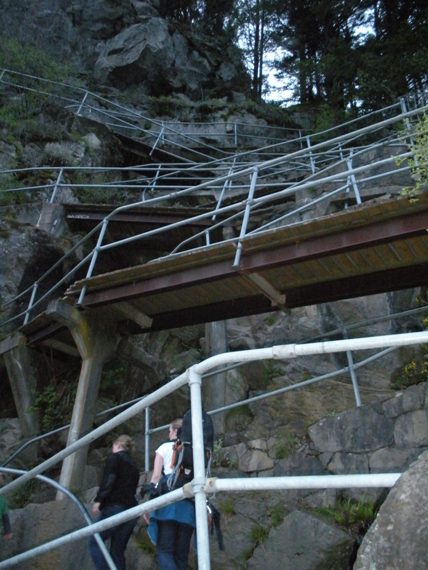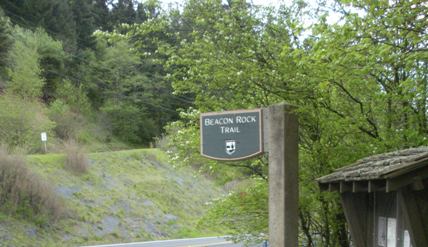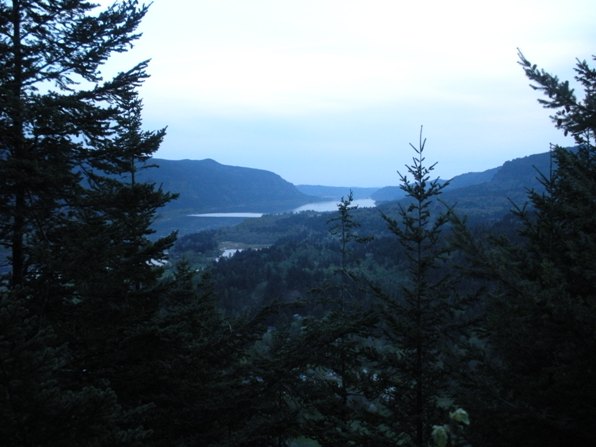 Trailhead sign on the highway