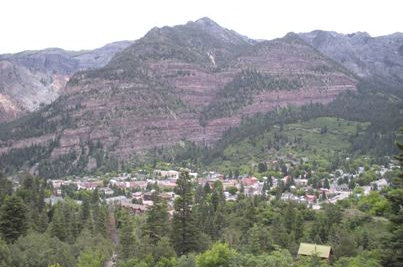 Southwest Colorado
Black Canyon of the Gunnison National Park
Black Canyon of the Gunnison was made a National Park in 1999 making it the newest. Before that, it has been a National Monument since 1933. This gorge is deep, and because it's walls are so steep, this gorge is unlike other places like the Grand Canyon. Sometimes you think you could throw a rock and reach the other side yet the drop between the rims is 2,500 feet. The gorge is so impenetrable that no evidence of humans was ever found inside. Only until 1901 did a small team explore the canyon in hopes of finding a tunnel location to divert water for irrigation into a nearby valley.
Ouray
Coming into Ouray from the north on highway 550 was like being back in Switzerland. The steep cliff ringed valleys and high snowcapped mountains are beautiful. I've been reading about this place for years, mostly in climbing magazines. Although Ouray does have the premier ice climbing location in the world, the tourism is geared to all outdoor enthusiasts. Most notable are all the jeep rental and 4WD tours available. The tourist town is worth a stroll but I didn't think it was that interesting. What I did like were all the sights and activities so close to town. Things are expensive here so buy all your supplies 30 minutes north of town in Montrose for a third of the price.
Box Canyon
Million Dollar Highway
Yankee Boy Basin
Colorado National Monument
Created in 1911, Colorado National Monument protects an area of rugged terrain full of cliffs, canyons and plateaus. The monument is only a short side trip off Interstate 70 near Grand Junction. The majority of the sights can be seen from overlooks as you drive through the park (no backtracking needed). The amazing road in places is carved into the cliffs and was done almost entirely by hand tools. Rock towers, distant views and a scenic drive make this worth a visit.
Silverton
Durango
Mesa Verde National Park
On the southwest edge of Ouray is Box Canyon. Walk or drive here, this year round sight is amazing. A metal walkway bolted onto the cliff face takes you into a very narrow gorge where a huge waterfall comes crashing down. The noise is defining, so loud my son couldn't handle it. Another trail takes you to a bridge high above the gorge with great views of the canyon and the town. This sight should not be missed.
This is where most of the 4WD tours go. You don't need to do this by tour although you could learn a whole bunch about the area by a guide. Regular cars can get about halfway, past several scenic sights but you will need a 4WD to get the remaining distance. I drove up to Yankee Boy Basin to climb Mt. Sneffels, a Colorado fourteener. I drove up in darkness and was truly amazed at the sights on the way down in the daylight. The shelf road, the old town of Sneffels and the surrounding peaks were great.
Silverton started as a mining camp in 1874 and by 1882 the railroad had reached this mountain hideaway. This classic western town doesn't take much imagination as to how it looked back in the late 1800's. Because it's still so small and sandwiched in a narrow valley, it hasn't changed all that much. What is different is that tourism has replaced the gold and silver. Lots to do here year round. The Alpine Loop Road accesses through here, a 4WD loop that takes a full day as it drives around the San Juan Mountains. Another half day adventure is the Durango to Silverton Narrow Gauge Railroad, a scenic rail ride considered one of the most scenic train rides in the world. These coal-fired engines travel through a region no roads access.
Durango is southwest Colorado's big city. We arrived in time for a Dads day street festival where Main Street was closed off for the event. This historic towns historic district is similar to the others in the region, just larger. The trains to Silverton and other tourist routes start here, right from downtown. Thomas the Train was in town so our kids got to ride him as well for a 30 minute tour.
Mesa Verde is one of the National Parks everyone should visit. Unlike the other big ones like Yosemite and Yellowstone, Mesa Verde is a combination of man made attraction and unique natural beauty. The Mesa is scattered with cliff dwellings, like visiting a civilization on another world. Their lifestyle was so unique and interesting you are fascinated with each new sight you see. This is a National Park that can't be rushed. Expect a full day here. To see any of the 3 biggest dwellings, you must purchase tickets and wait until tour time. Between tours, you can see all the self-guided attractions. Because of travel times around the park and the slow nature of the ranger guided tours, it's difficult to get it all in one day.
There is so much to see in this region, below is a sample. I think I'll return to visit the Telluride area as well as see Ouray again in winter.
Downtown Silverton
Downtown Durango
Yankee Boy Basin Road
Yankee Boy Basin Road
Mining ruins in Sneffels
Box Canyon, Ouray
Ouray
Ouray from Box Canyon area
Ouray Mountain Rescue....better off not getting lost
Black Canyon of the Gunnison
Colorado National Monument
Colorado National Monument
Climbing the ladders at Balcony House
This name is because it's reported that a million dollars was spent for each mile of construction. I believe it as the road is blasted from the cliffs for much of the route. Climbing south out of Ouray, the Million Dollar Highway gains elevation as it passes several old mining towns eventually reaching Red Mountain Pass. At over 11,000 feet, you may feel the altitude if you get out and walk around. The road continues down to the historic town of Silverton, then up and over a few more passes to Durango.
Shelf road to Yankee Boy Basin, drive carefully!
Colorado National Monument
Black Canyon of the Gunnison National Park overlook
Cliff Palace from the overlook
WillhiteWeb - Colorado Travel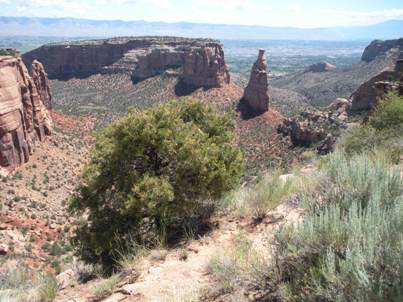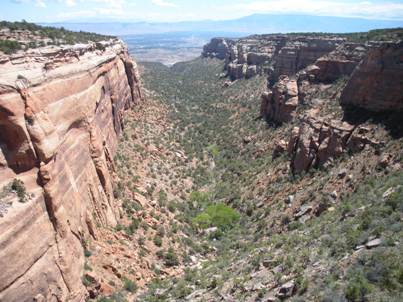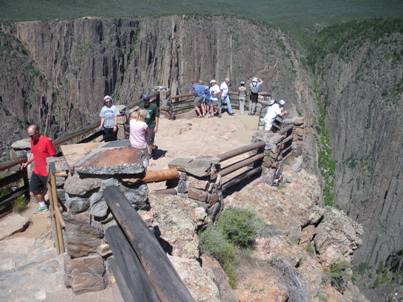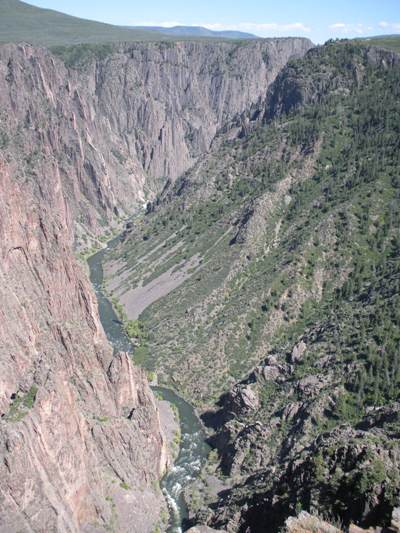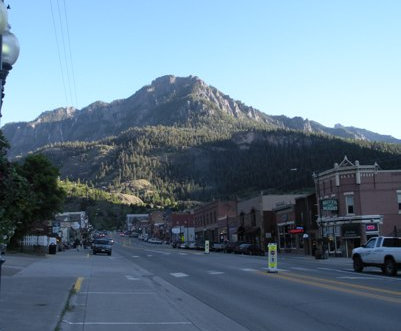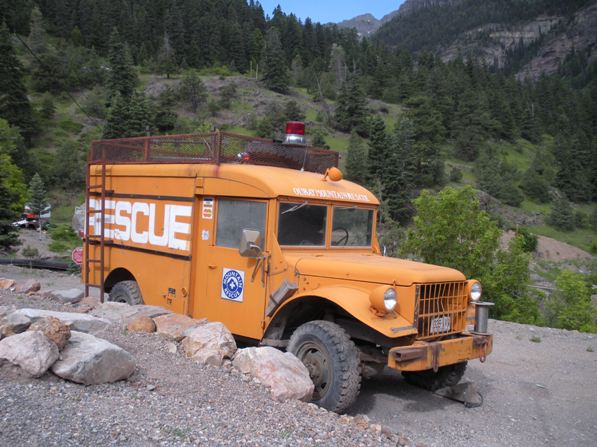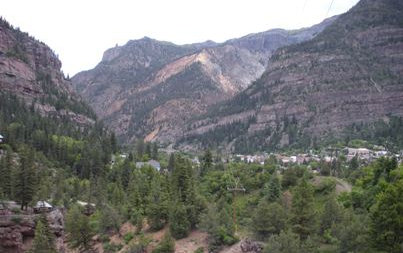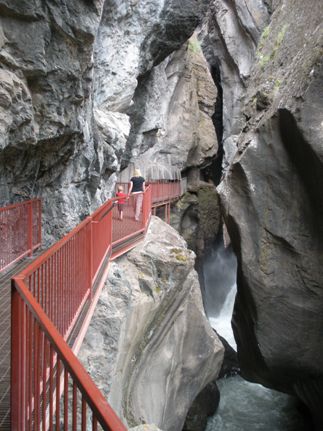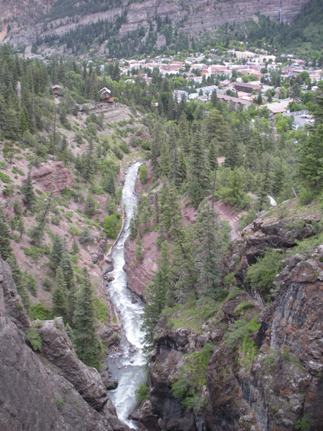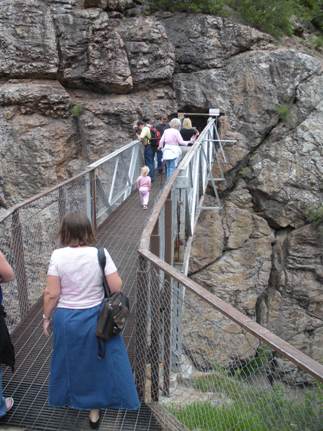 Box Canyon, Ouray
Ouray from Box Canyon
Ouray from Box Canyon area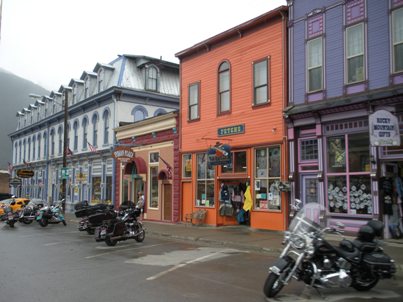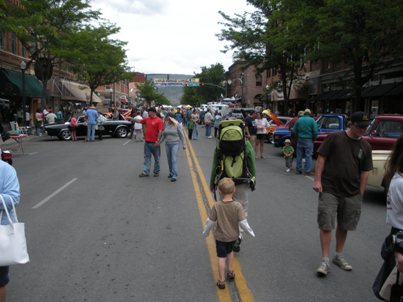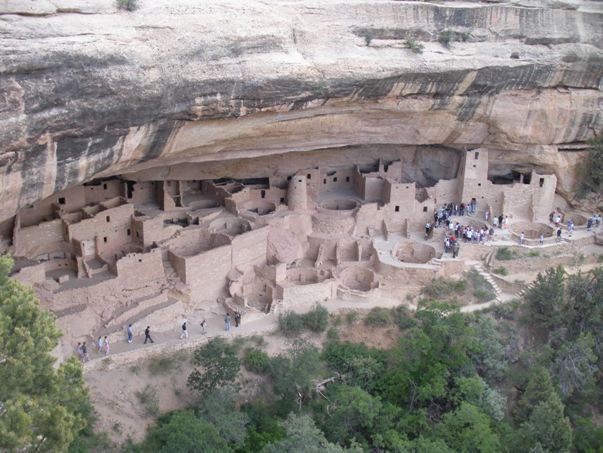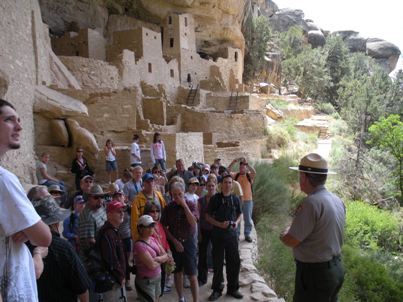 On the tour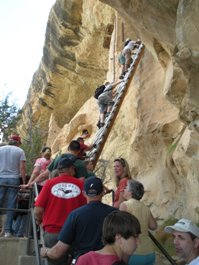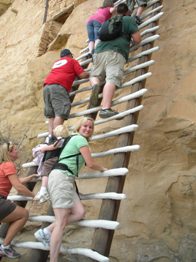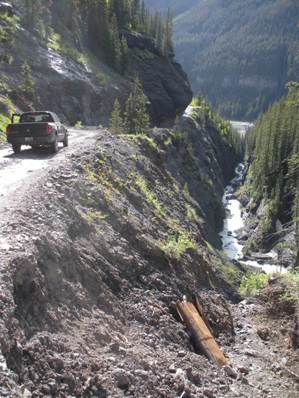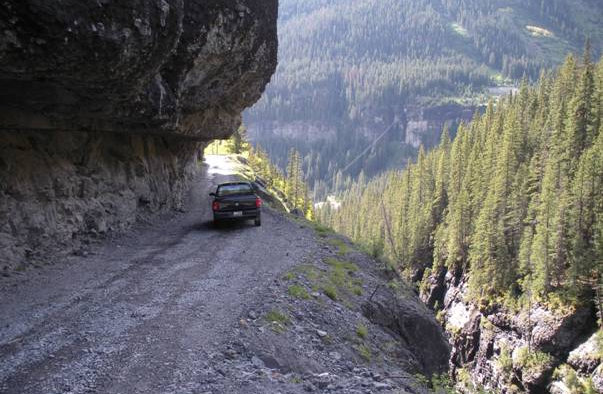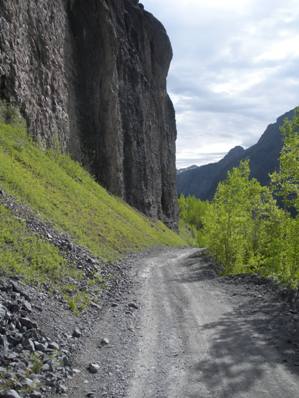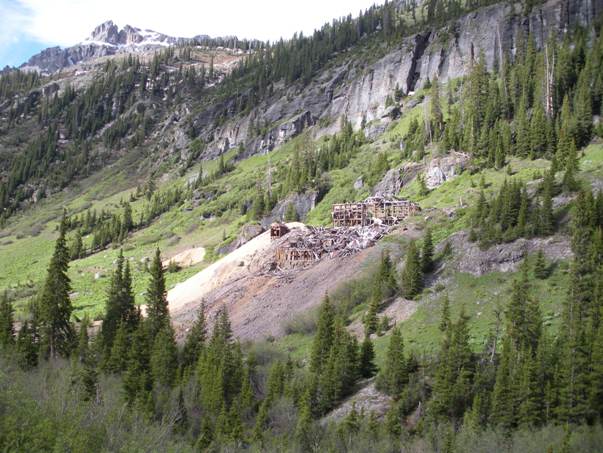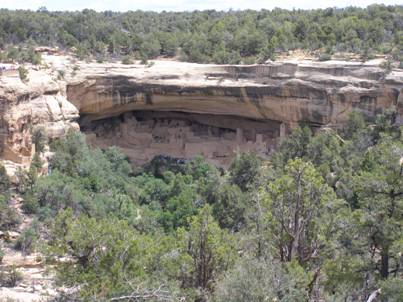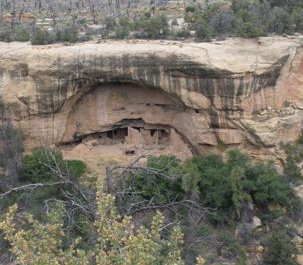 More sites