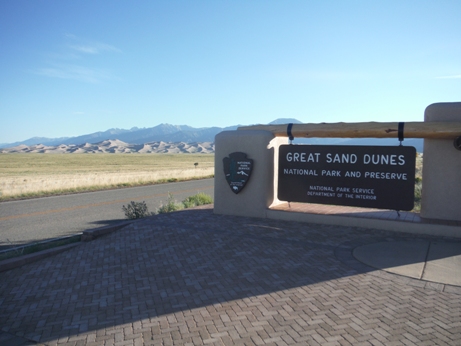 Great Sand Dunes National Park & Preserve
One of the most dramatic landscapes in the United States, the 30 square mile dunefield with the Sangre De Cristo Mountains is truly unique. If all the sand wasn't fun enough, for much of the year Medano Creek meanders along the edge of the dunes. Unlike other National Parks where you can look but don't step, here you can tromp just about everywhere, especially in the creek and over the dunes. For summer visitors, the catch is to come in the morning or evening to avoid 150 degree sand temperatures or afternoon thunderstorms. Sand sledding or sandboarding can be fun with the right gear, the park website has suggestions. There is a visitors center, a few hiking trails in the mountains and some standard camping sites.
Hike The High Dune
From the parking lot, the tallest dune in sight is about 700 feet tall. It's not the highest but it sure looks it from the summit. To reach it, you leave the parking area, cross the creek and start climbing dune after dune continually rising until you are at the top. For most, it takes about an hour to reach the top. The highest dune in North America is about 50 feet higher about a mile away (Star Dune).

Backpacking in the Dunes
A unique backpacking option is to camp somewhere in the 30-square-mile dunefield. The requirement is you must hike 1.5 miles outside of the day use area. There is a limit of 20 overnight groups but the first-come, first served permits rarely fill up. No dogs and no groups over 6.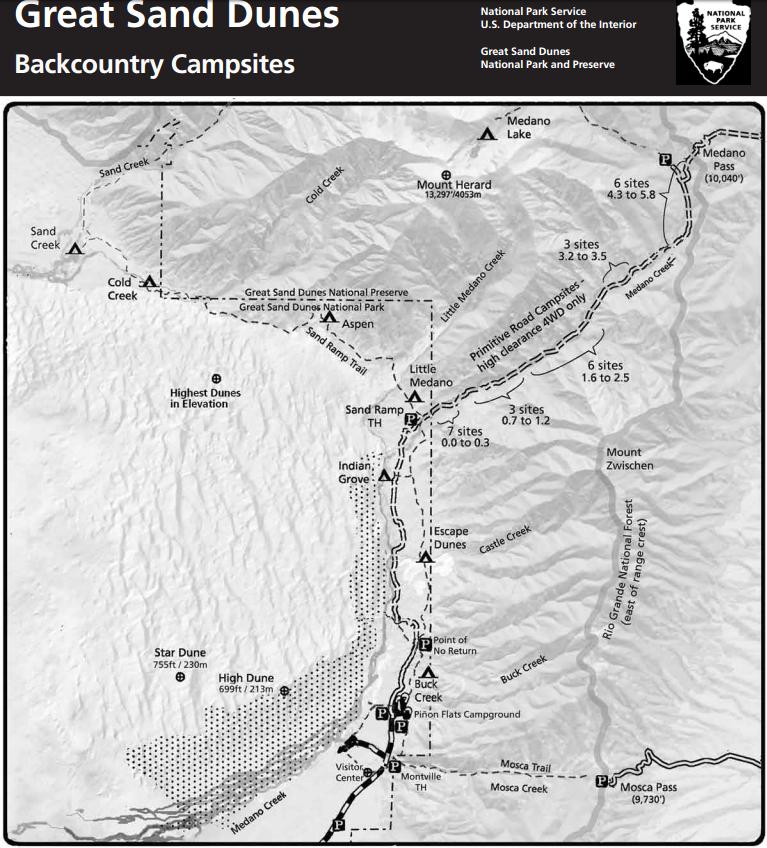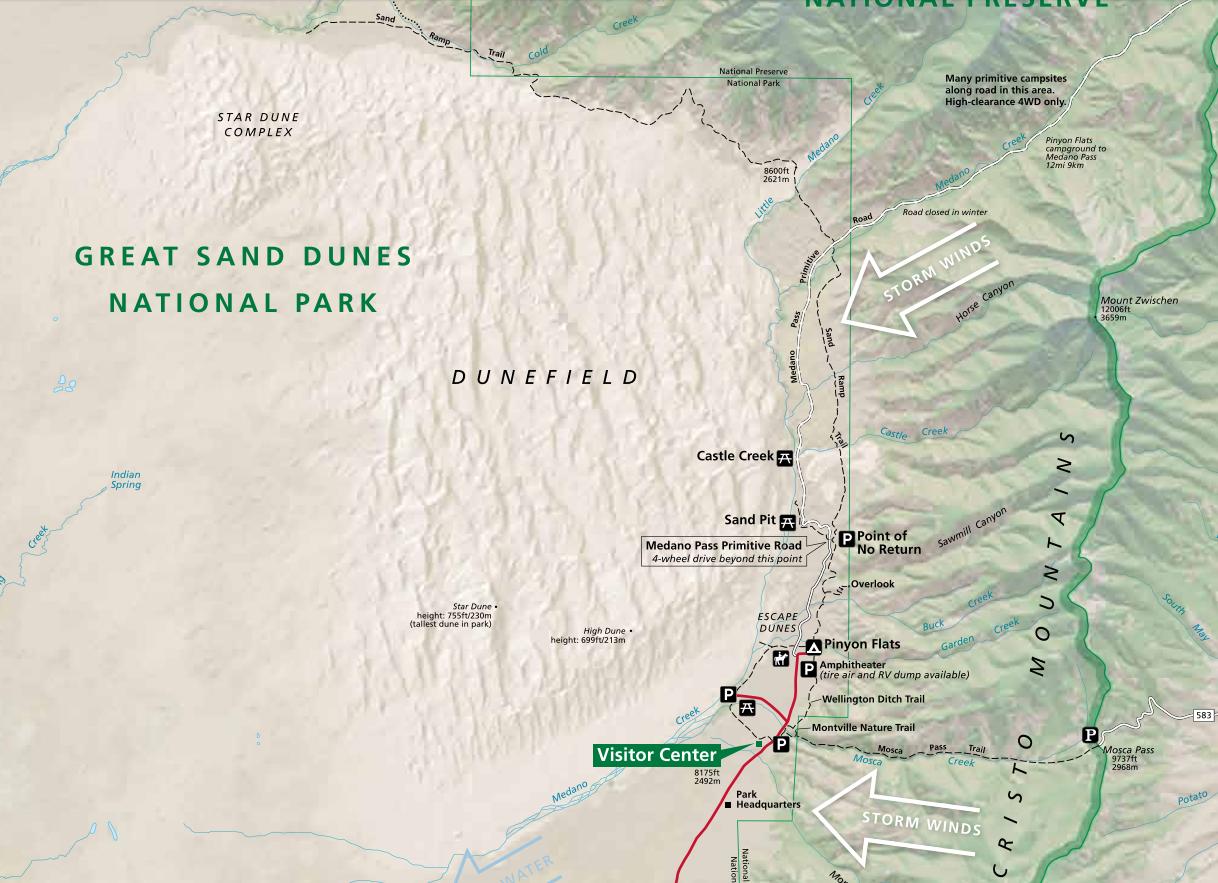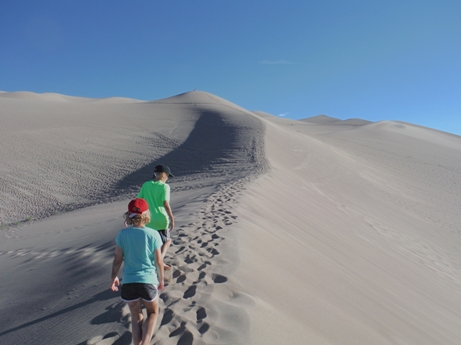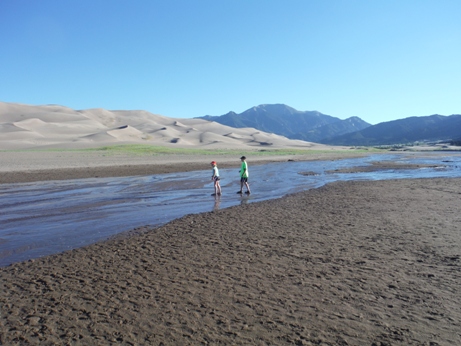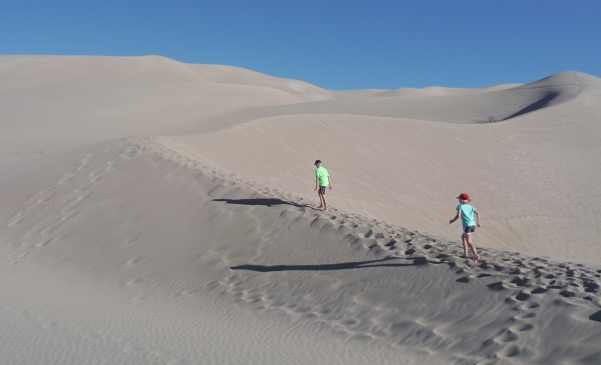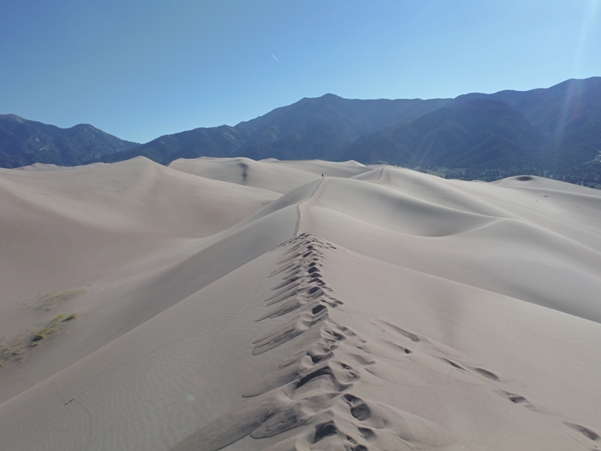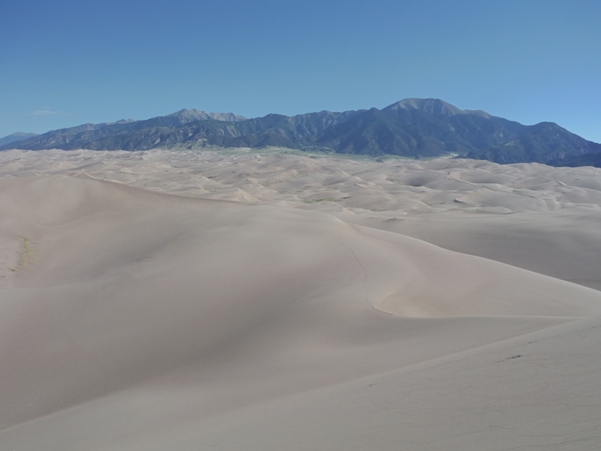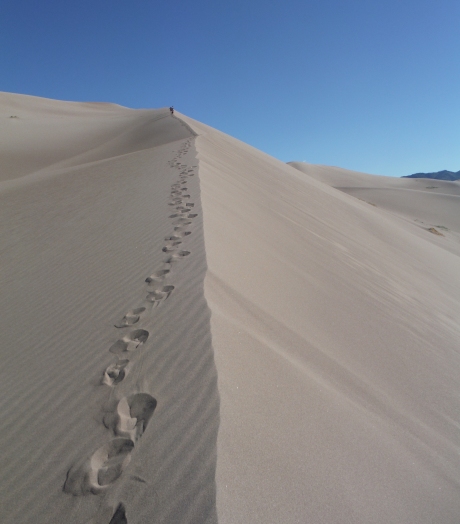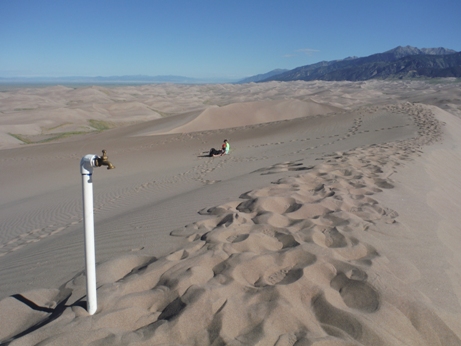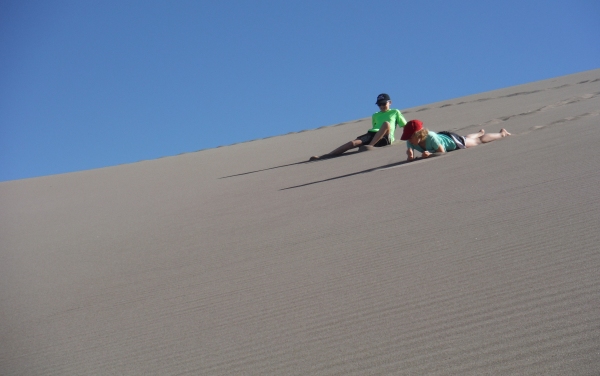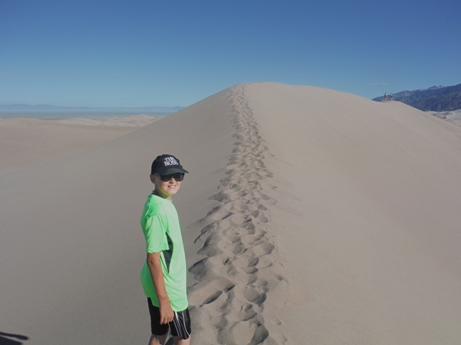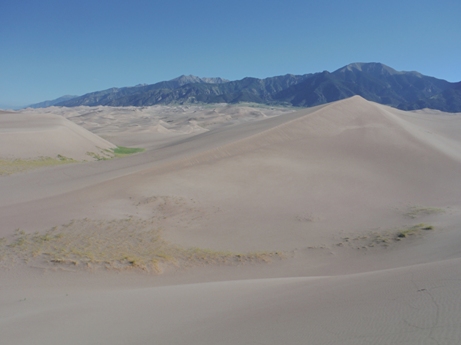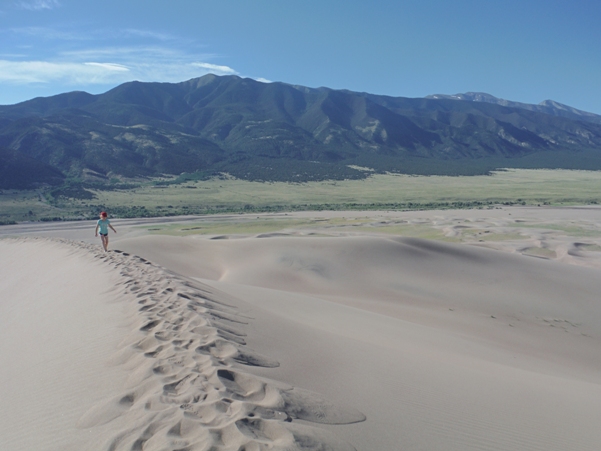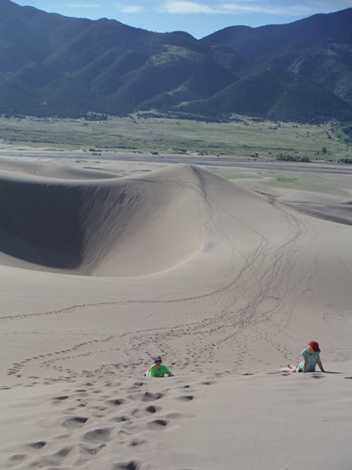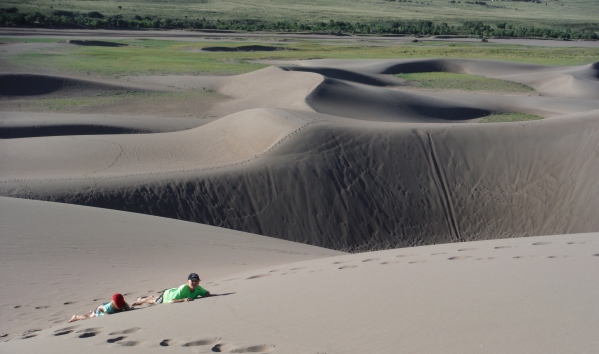 View north from the highest dune above parking area
Trying to slide down a dune
Crossing Medano Creek
Almost at the top
Fun joke someone brought this up