WillhiteWeb.com - Hiking, Climbing and Travel
Bearhead Mountain is a great hike that is often overlooked in most of the hiking books. The summit provides excellent views over the Clearwater Wilderness and Mt. Rainier. Bearhead has two summits, one for hikers, and the other for peakbaggers. Bearhead was also once home to a lookout tower.
Bearhead Mountain
Distance: 3 miles
Elevation Gain: 1,800 feet
Summit Elevation: 6,089 feet
Access Rating: Gravel, rough when not graded
Find your way to the Carbon River entrance to Mount Rainier National Park. Just before the entrance, turn left where you see a long bridge crossing the Carbon River. Cross the bridge, turn right. Continue 6.7 miles to end of road. The trailhead is at end of road #7810 with 20 parking spaces. The Cayada Creek Road can be rough if it hasn't been graded in awhile but most take the chance in their regular cars to the trailhead.
Access:
The Summit Lake Trail starts in a harvested unit and switchbacks into old growth timber. After 0.7 miles the trail enters the Clearwater Wilderness. At mile point 1.0 is the junction with Carbon Trail #1179 at Twin Lakes. Turn right, as the trail climbs around the west side of the mountain. Keep an eye out for the old trail climbing up on the left.
Bearhead Mountain Trail:
Continue from the trail that goes up to Bearhead as it traverses west. This part of the trail may be overgrown and slumping down the hill since it gets little use. Follow it until just below the summit and then scramble up.
East Bearhead Route: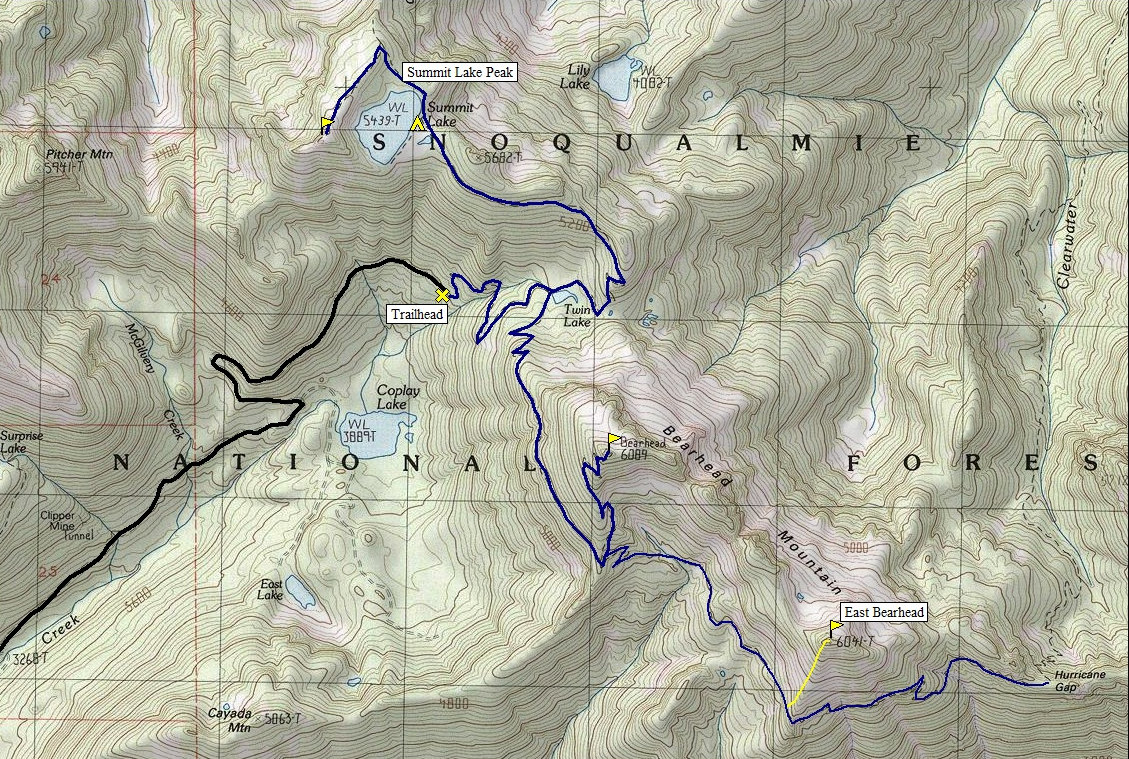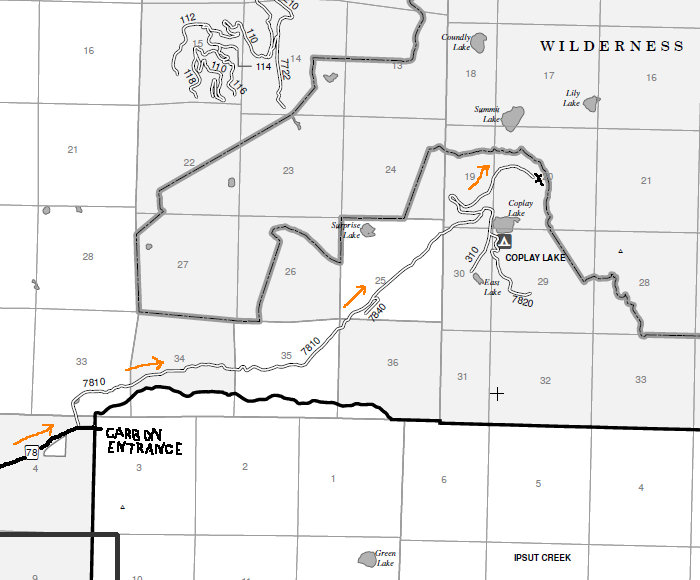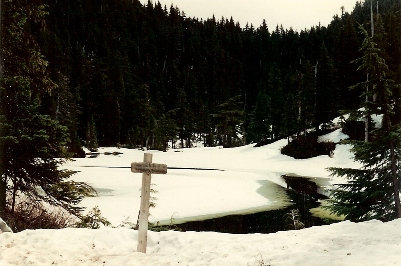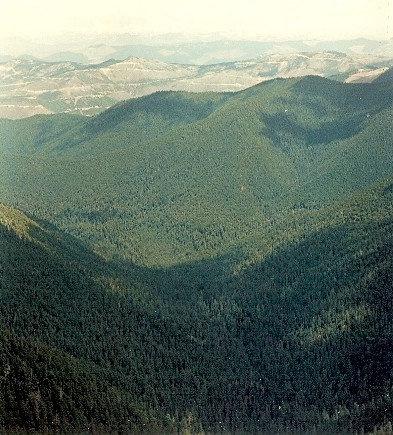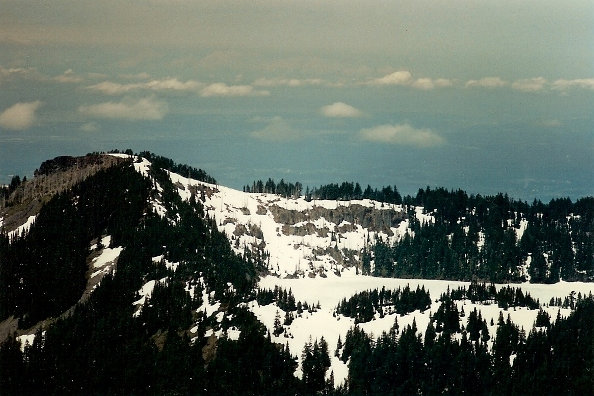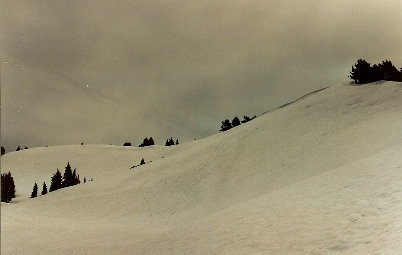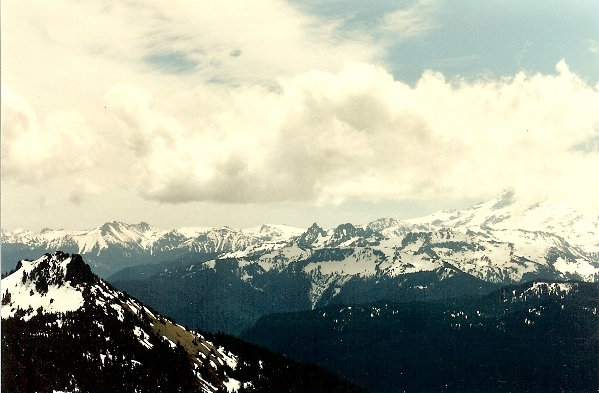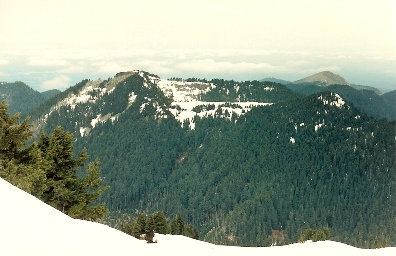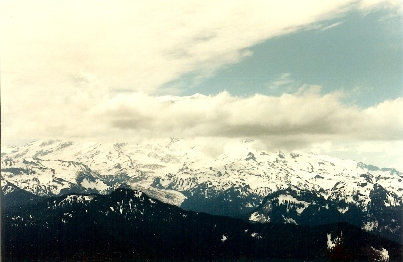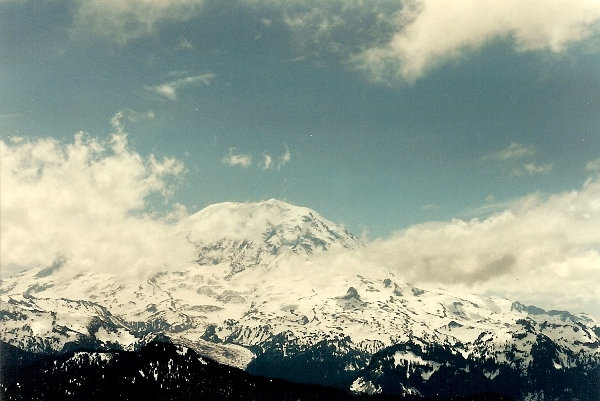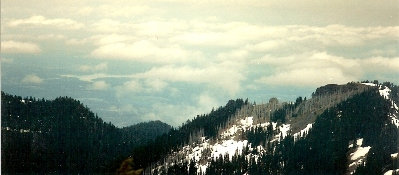 Twin Lakes
The final slope to the summit
Looking down the Clearwater River Valley
Looking over to Summit Lake and Summit Lake Peak
Summit Lake
View over to East Bearhead Mountain
Mount Rainier in clouds
Mount Rainier
Puget Sound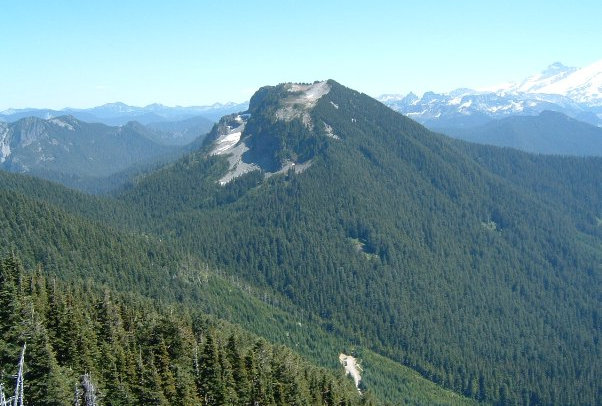 Bearhead Mountain from Summit Lake Peak (trailhead parking lot down below)
Bearhead Mountain
East Bearhead Mountain
From Carbon Ridge/Old Nameless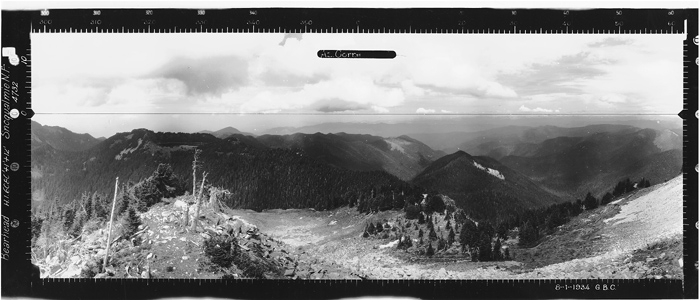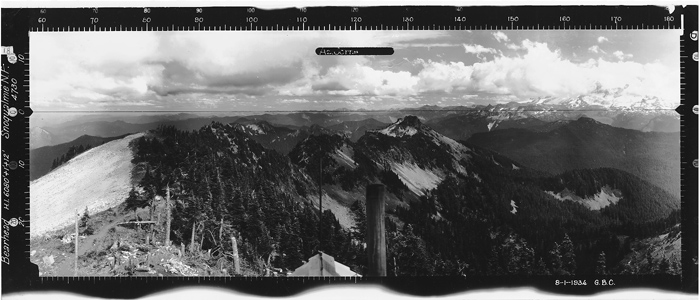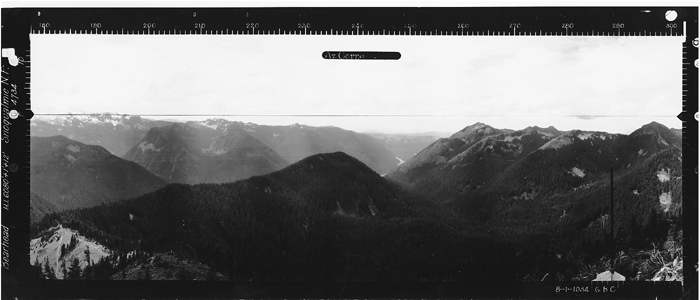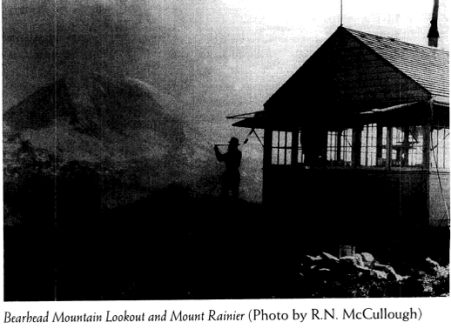 Built in 1931, the L-4 cab was destroyed in 1957. USGS said in 1955 it was an abandoned building. Many of the pictures on this page taken by Jess Rose shows he was a lookout when it was just a camp in 1929 and 1930.
Looking North 1934
Looking Southeast 1934
Looking Southwest 1934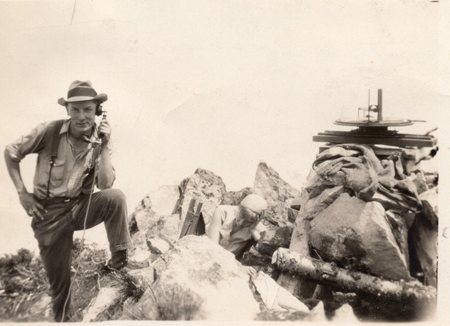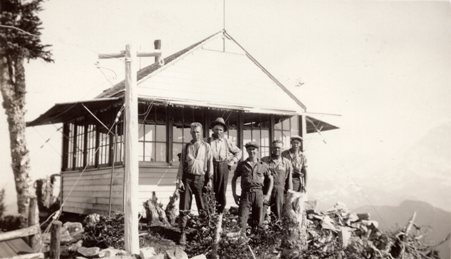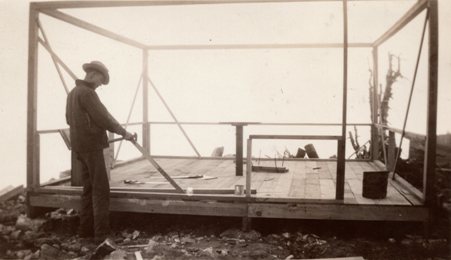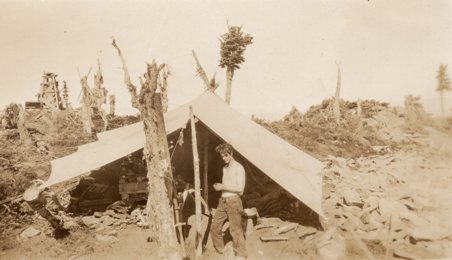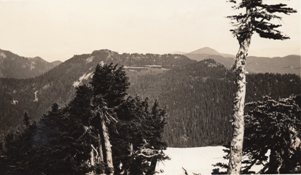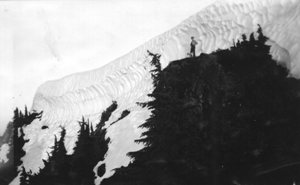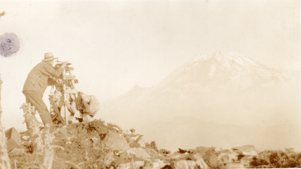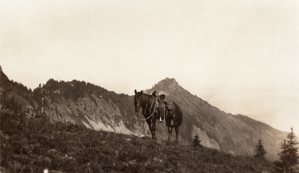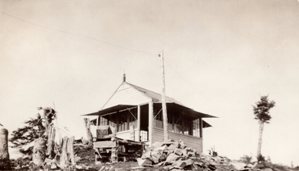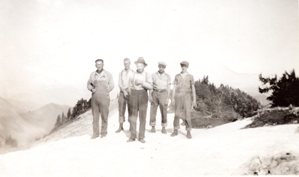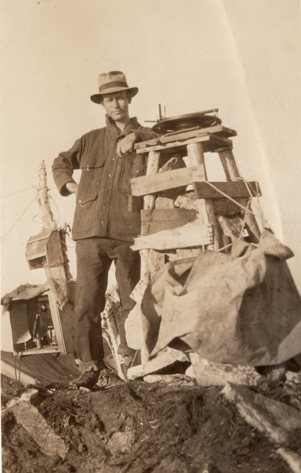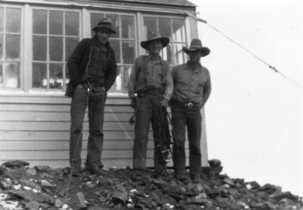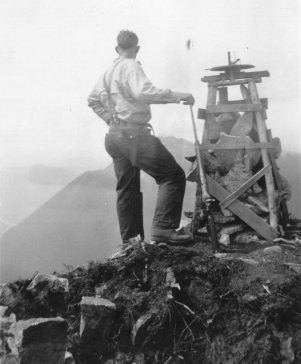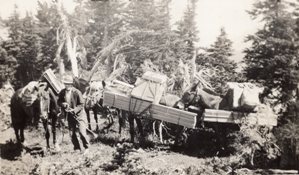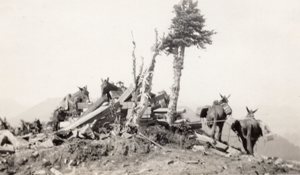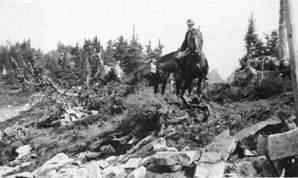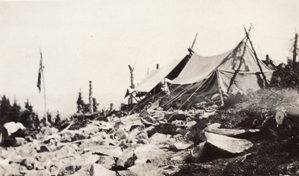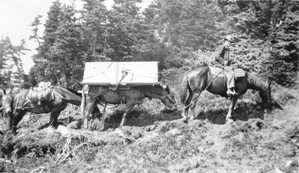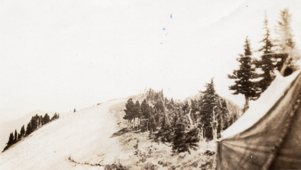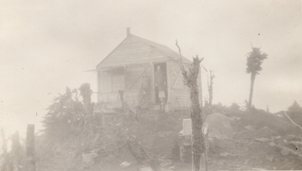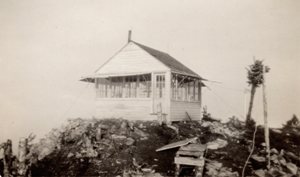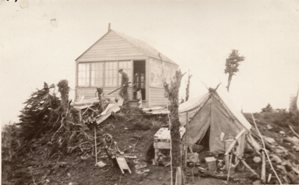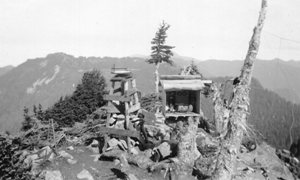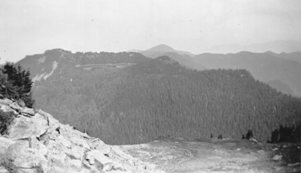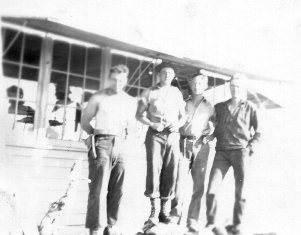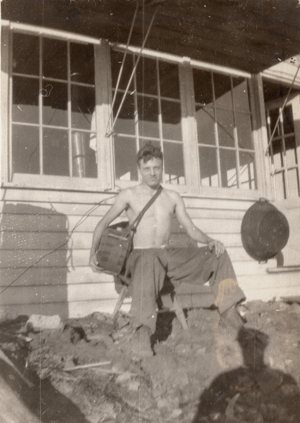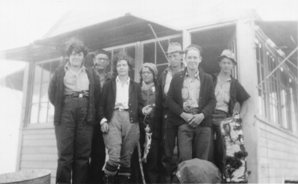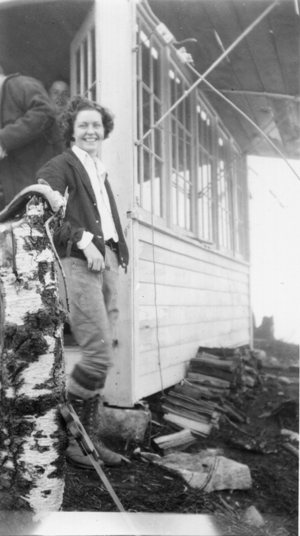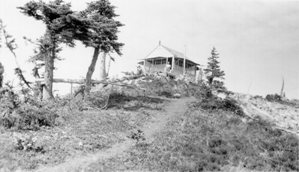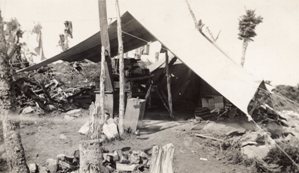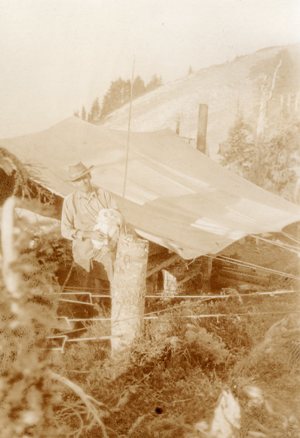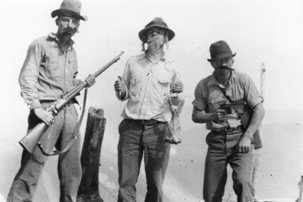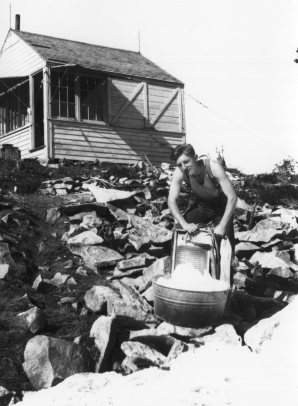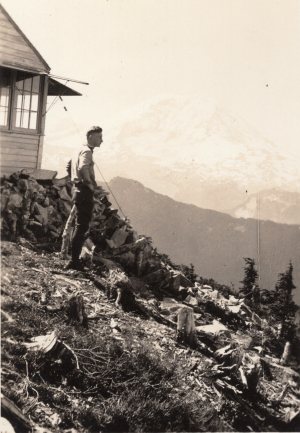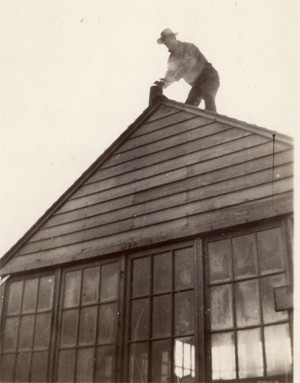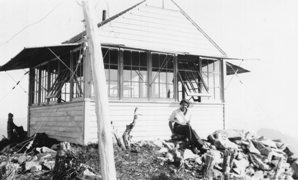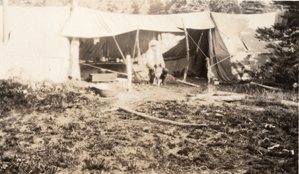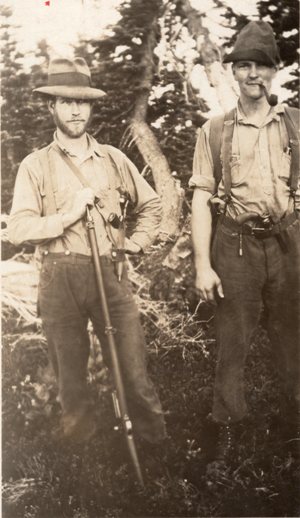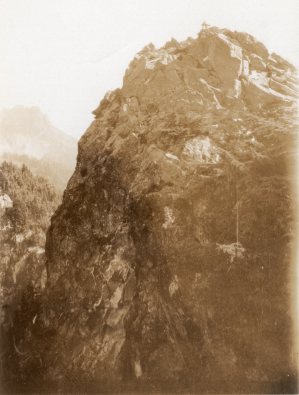 Lookout History
Firefinder and phone
Al Benson
Bearhead tent city 1930
Horse on trail to summit
Temporary Lookout (East Bearhead in distance)
Temporary Lookout (East Bearhead in distance)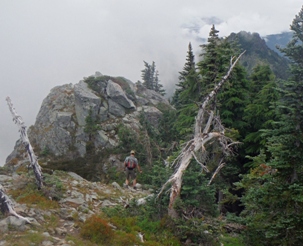 Same rocks in above picture, just east of the summit, photo by Eastking in 2014. East Bearhead in distance.
Lully Cuss, Homer Peterson, Jess Rose, J Peulte, 1933 Bearhead CCC workers
Summit building on right (click to enlarge), with Old Baldy in distance
Summit Lake & wire on tree
Adel Wilson, August 1934, came up with Doris Blake
Jess Rose and Bob (dog) - Fred Haley took photo
In 1933 or 1934 Peabody Family. Friends from Orting up for a visit.
Building trail from Silver Creek to Bearhead. Hiked up on a Sunday to Bearhead L.O. No building, just a tent. Visit Jess Rose 1930.
Bearhead 1931 - No structure yet
Building Bearhead Lookout House
Bearhead 1933
Materials on summit ready for building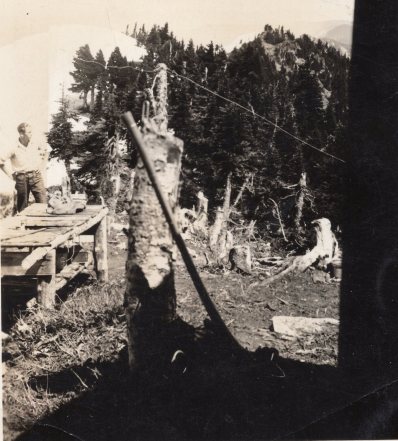 Materials in route to the summit
Looking out the door of the lookout 1933 or 1934
Same angle as image on left, looks like pre-structure
Almost done
Dress-up with moss and horse hair for facial hair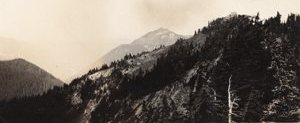 Washing clothing