Lands End is not the typical mountain highpoint. There are no mountains around, just very deep canyons. But, there has to be a highpoint somewhere and Lands End is the highest spot for hundreds of miles. This is an easy walk, assuming you have a high clearance vehicle to get you right below the highpoint. The adventure of this trip is the location. It is one of the most remote places in the United States. Instead of focusing on what is in your backpack, focus on you vehicle. Do you have extra tires, water jugs and gas?
Lands End
Distance: 1/2 mile
Elevation Gain: 300 feet
Summit Elevation: 7,151 feet
Access: Level 4
From 1-70, take Utah Highway 24 south toward Hanksville for 24 miles. A dirt road takes off to the east just south after the turnoff to Goblin Valley State Park. It is 45 miles to Hans Flat Ranger Station. The route is signed at each of the major intersections. 2WD vehicles can make it to Hans Flat. I have also seen them go beyond by drivers who take it real slow. At the ranger station, go straight where a sign says Flint Trail. Follow the Flint Trail for 13 or so miles. Shortly after the Flint Trail Overlook sign, there is a fork in the road. Go right or else you will end up on the Flint Trail switchbacks. The highpoint is visible through the trees as you approach.
Access:
Route:
Easy walk to summit through juniper trees. 360 degree views on top. This highpoint is one of Utah's prominence peaks at 2,031 feet of prominence.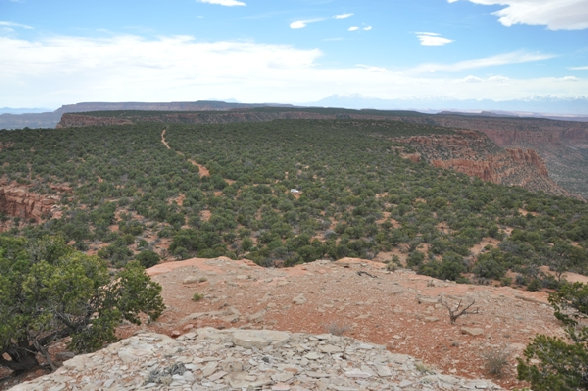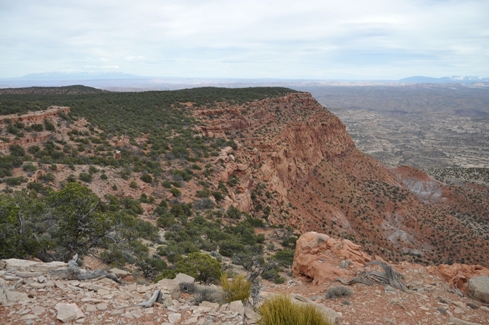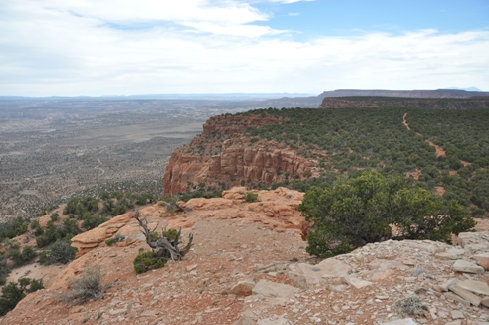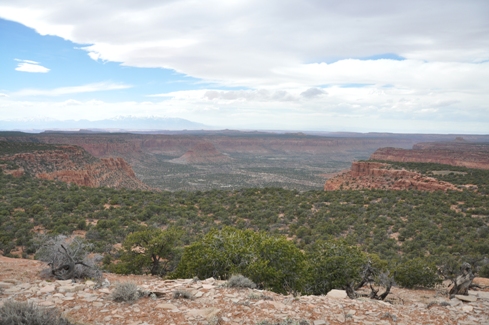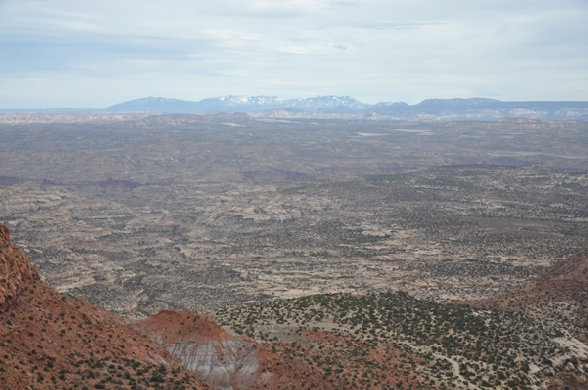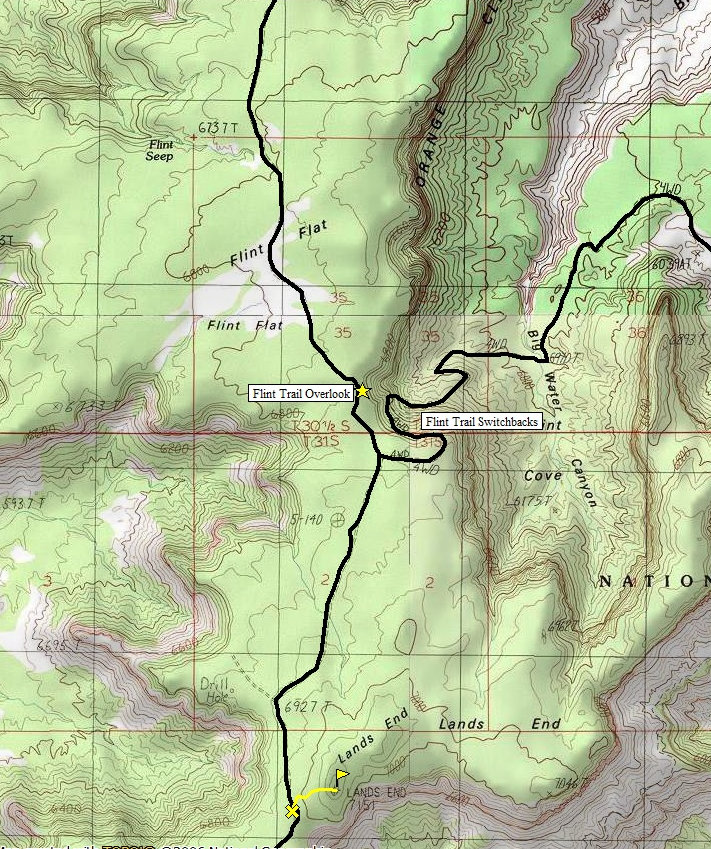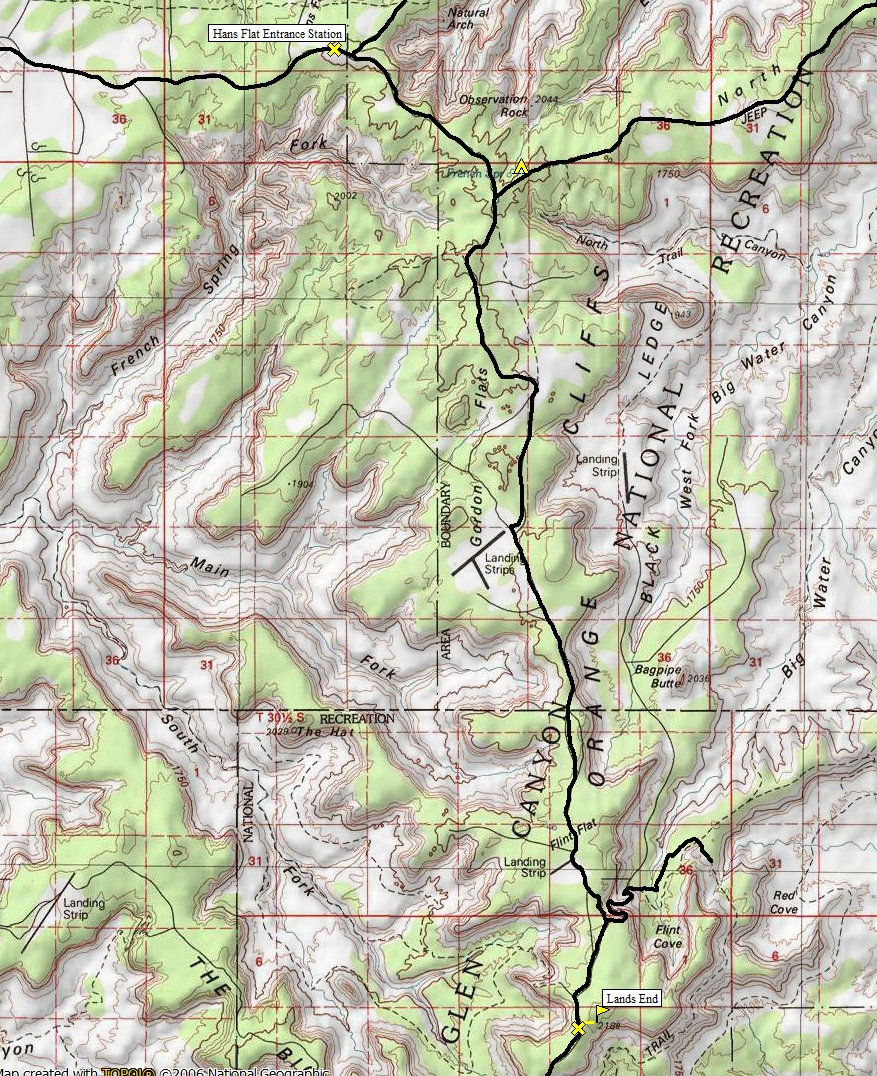 www.willhiteweb.com - Hiking, Climbing and Travel
Looking South from the top
Looking Southwest from the top (car parked in center)
Looking Southeast from the top
La Sal Mountains to the east
Orange Cliffs
From the road