Talking with several Californians during my trip, they all gave me a perplexed look when I mentioned I was climbing Mt. Eddy. Mt. Eddy is the highest point in the region except for Mt. Shasta. It has huge prominence and is the highest peak west of I-5. Because it is a mountain on the Ultra 57 list, I included it during a climb of Shasta and Lassen. Turns out this was one scenic trip with a great lake to camp at and lots of unique views around the Eddys.
Access:
Mount Eddy
The Route:
California Hiking & Climbing
Take exit 751 (Edgewood/Gazelle exit) a few miles north of Weed. Just west of the freeway the road hits a T intersection. Go right for less than a half mile. Now go left on Stewart Spring Road. In around 4 miles the road splits (where the center line ends), and signed Forest Road 17 forks right. Follow this road as it becomes a one lane paved road climbing high into the Eddy's to the trailhead. The highpoint is a pass where you will cross the Pacific Crest Trail. You could start here but a faster route is to continue down the other side a mile or so to a sharp switchback with parking and a trailhead. No permits needed.
The trail starts out with a creek crossing that is a bit tricky trying to keep your feet dry. After that, you are on dry ground climbing your way up to the Deadfall Lakes. There are a bunch of them so you can take your pick. The PCT is crossed but not traveled on. At the highest Deadfall Lake, you are directly beneath the summit and most of the route is visible from the camping areas. Above the lake the trail works to a ridgeline, then ascends the southwest ridge to the summit. Easy enough.
Mt. Eddy from I-5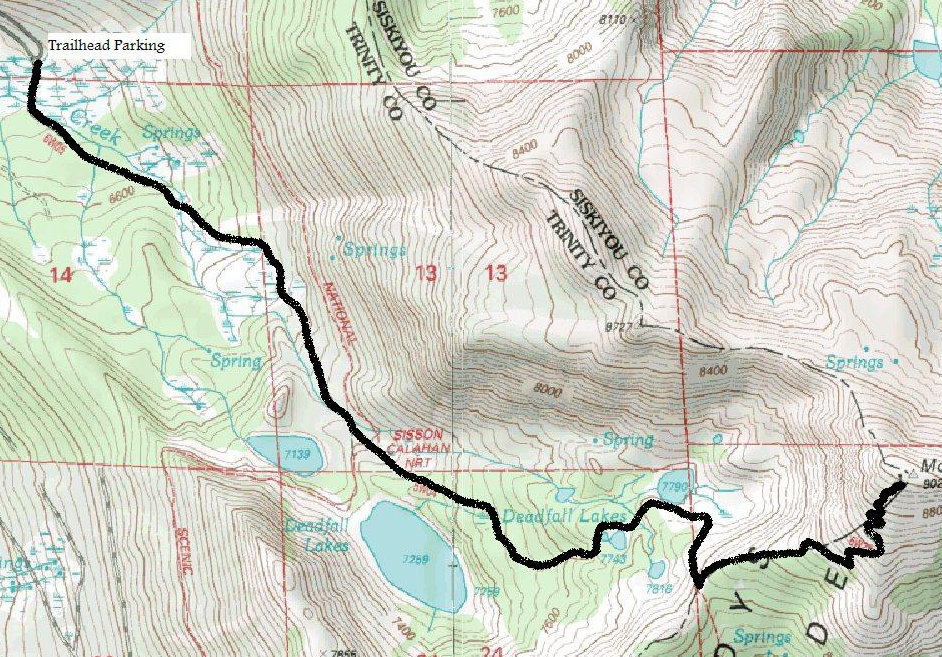 Camping at the highest Deadfall Lake
On the ridgeline above the lakes but below the summit
Evening light on Mt. Eddy
Hiking up to the Deadfall Lakes
Views SW on way to summit
Trail near the summit of Mt. Eddy
Old lookout on the summit
Mt. Shasta from Mt. Eddy
Views SE toward Lassen Peak
Deadfall Lakes from the summit of Mt. Eddy
Panoramic shot north and east from the summit of Mt. Eddy
Distance: 3 miles
Elevation Gain: 2,500 feet
Summit Elevation: 9,025 feet
Access: Paved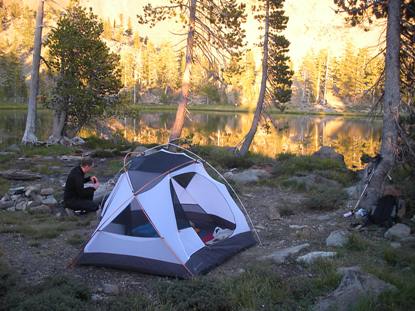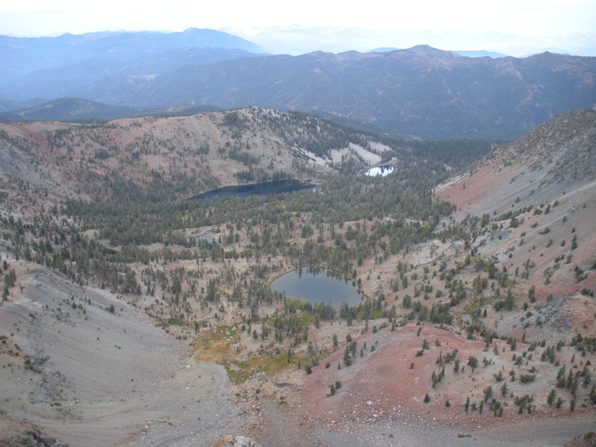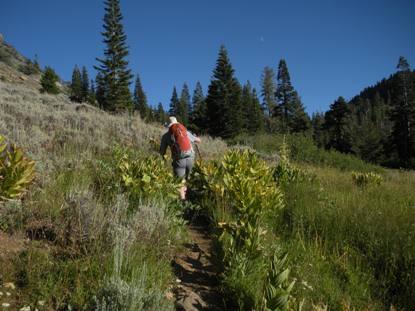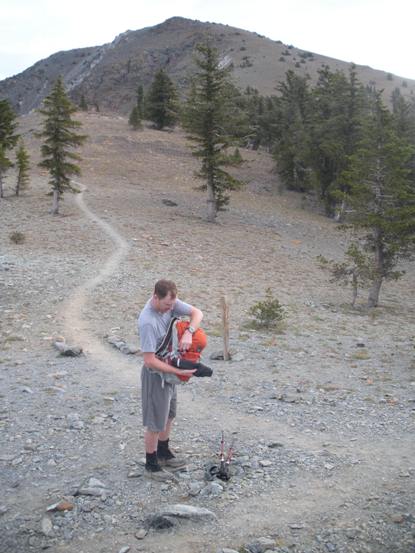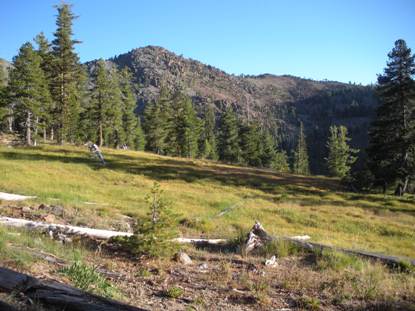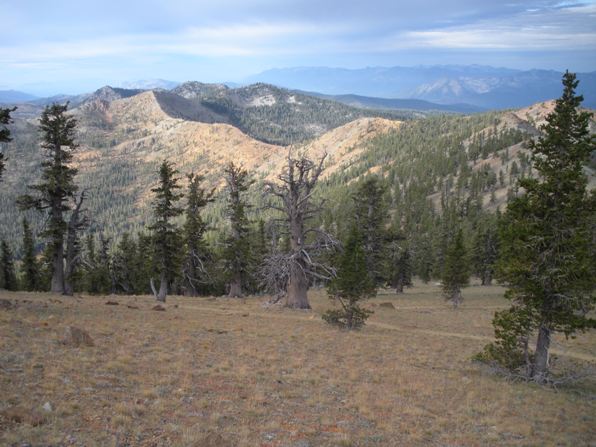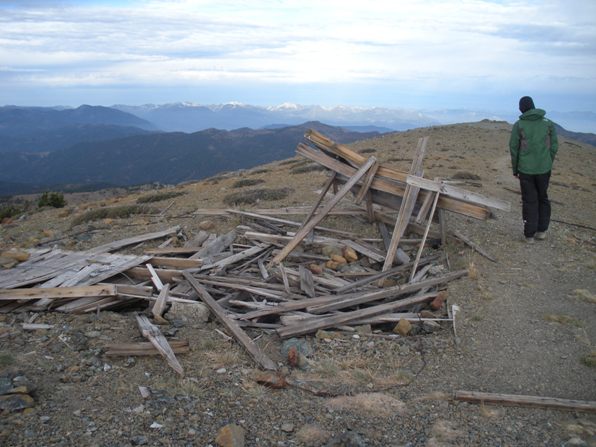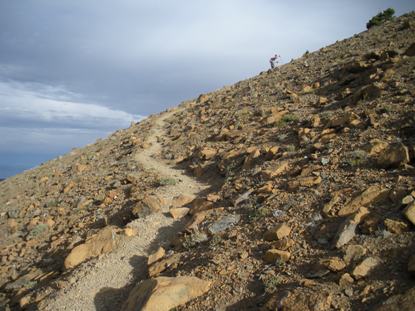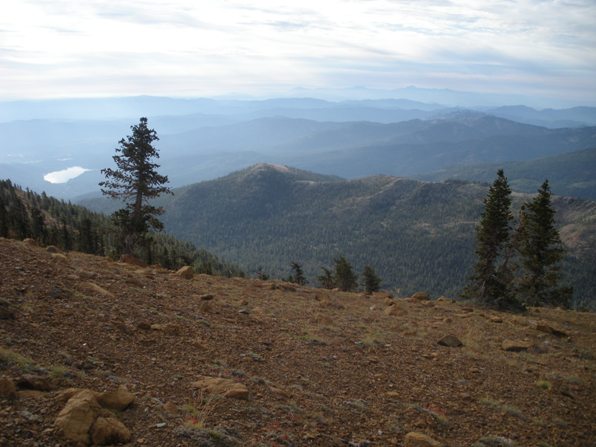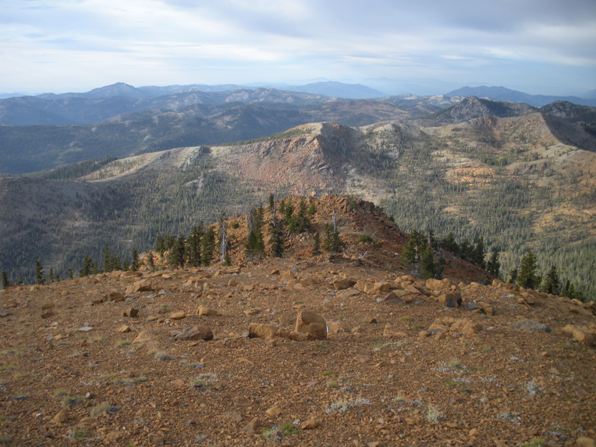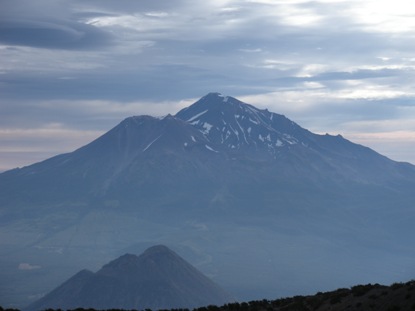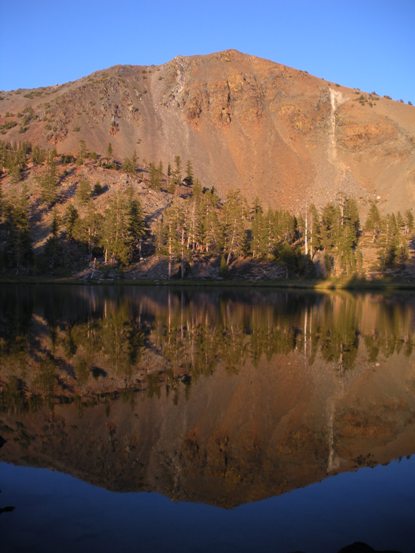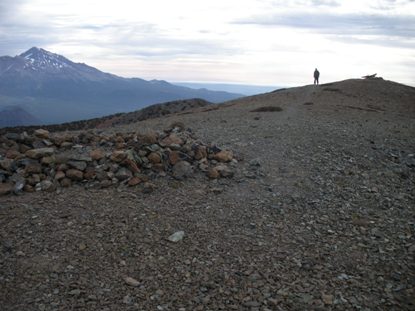 Summit campsite