White River Trail
Hiding in south Auburn, the White River at times seems as if it could be deep in the Cascades. Running between two city parks, is the White River Trail. The trail only goes a short 2.5 miles, so the paved trail makes for a good walk or family bike ride if you have young kids. There is only one short hill that small children will need to walk their bikes up. Side explorations are possible since the parks along side offer activities and with the river always nearby, some sandbars make good rock throwing locations.
WillhiteWeb.com - Washington Biking Trails
The trail begins at A Street, but there is no parking. It then follows the back side of Auburn Riverside High School and into Roegner Park. Parking can be found there. From Roegner Park, the trail follows between the river and a road before ending at Game Farm Wilderness Park. Some parking is available at Game Farm Wilderness Park. Not that Game Farm Wilderness Park is different from Game Farm Park. There is no bridge over the river between the two parks. The White River Trail abruptly ends, but you can see the old railroad line continuing, currently private property. Paved trails extend around Game Farm Wilderness Park. Check out the campground. So strange to see a public campground so close to the urban environment. Someday, the plan is to continue the trail farther up the river through tribal land and into the Lakeland Hills development, and back down to A street area.
Route
Length: Almost 2.5 miles each way.
From Interstate 5, take Highway 18 east to Auburn and take the Auburn Way/Enumclaw exit. From the exit ramp, turn left on Auburn Way, and in .9 mile, after passing "M" Street, bear right on Howard Road (don't cross the bridge). Turn right on "R" Street, and go 1.2 miles, crossing the bridge over the river. Then turn right at the next light on Oravetz Road, and in .8 mile, turn right into Roegner Park.
Directions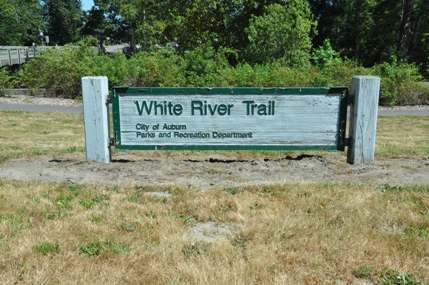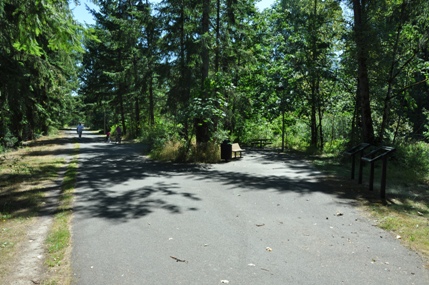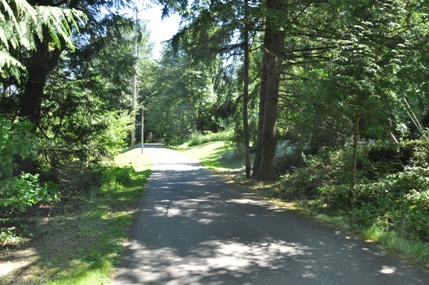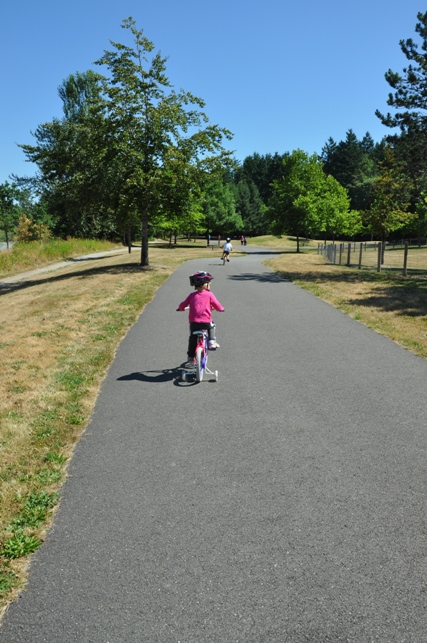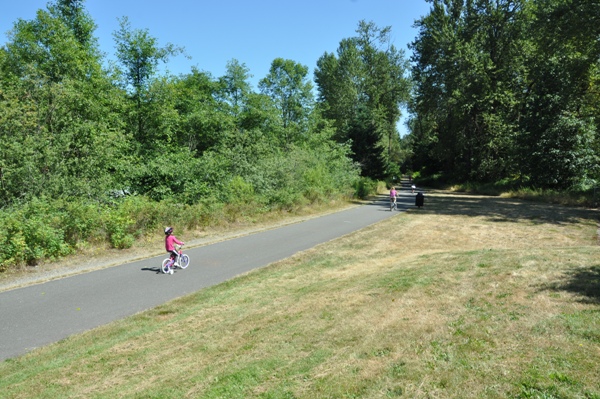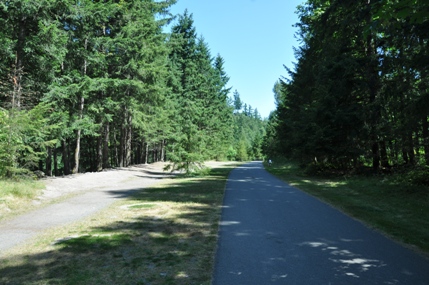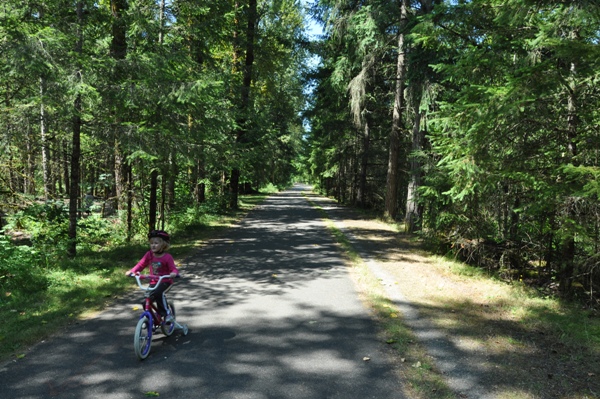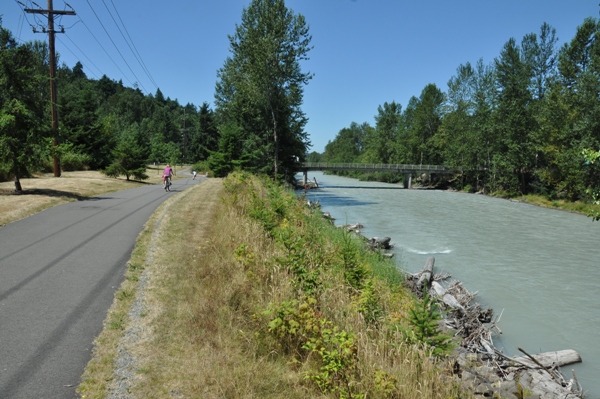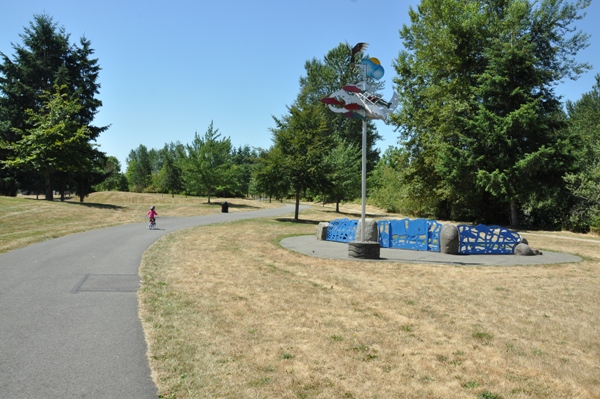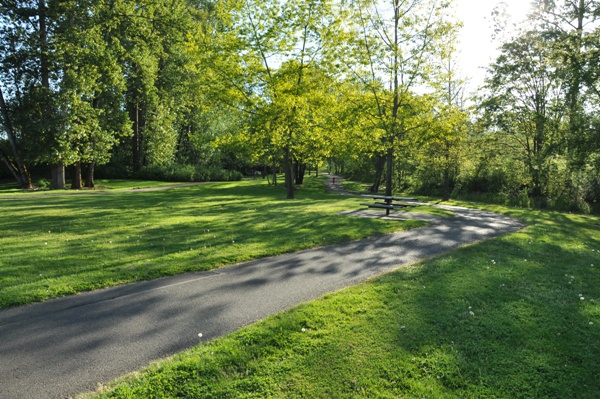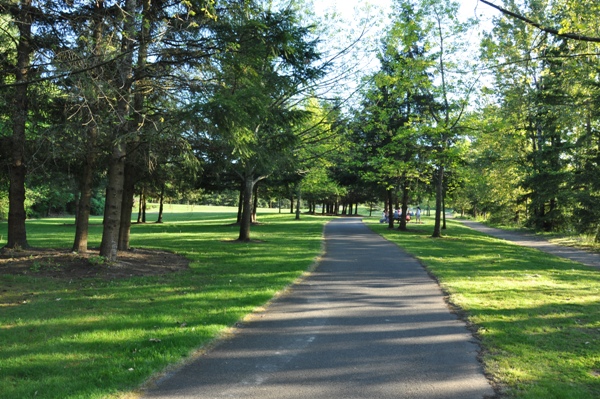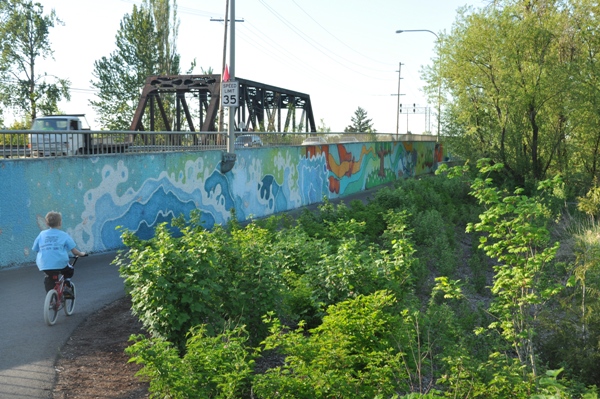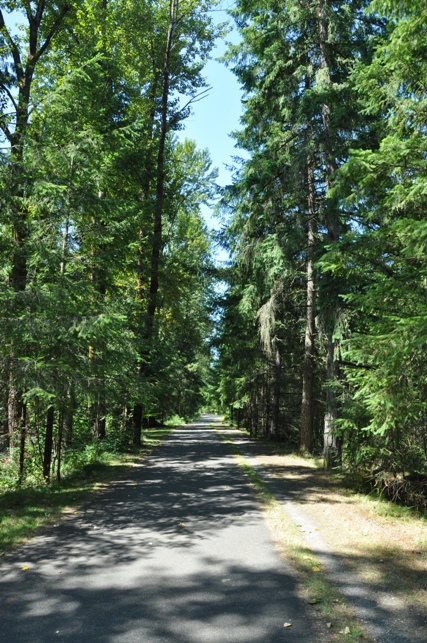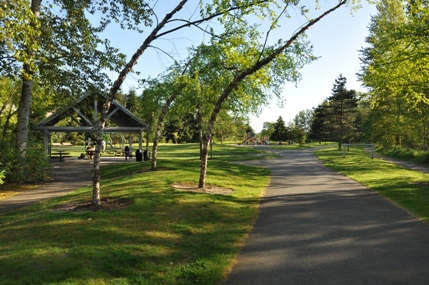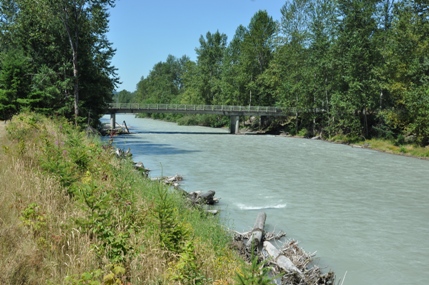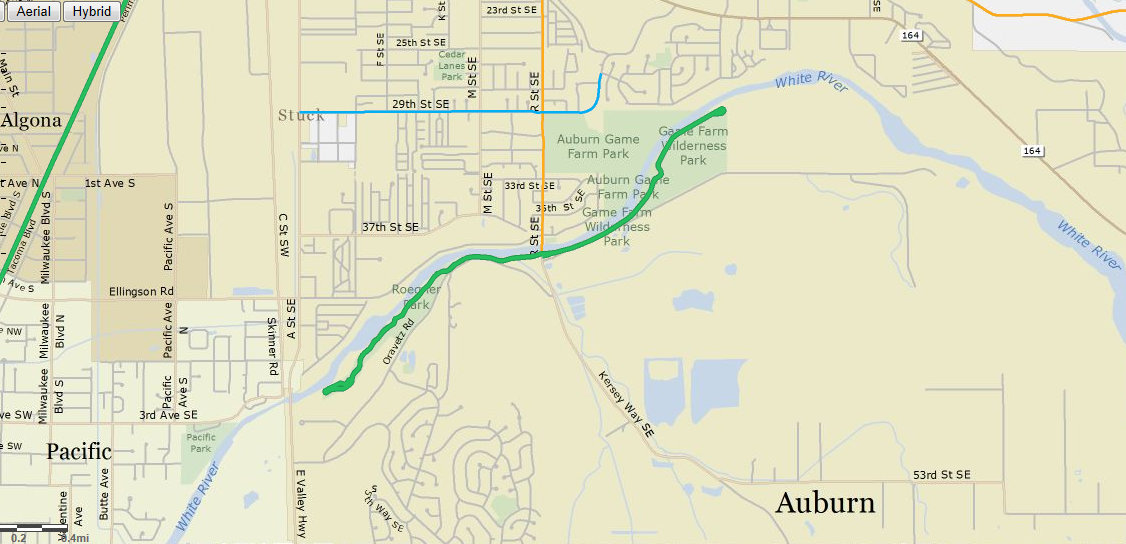 In Roegner Park
In Roegner Park
In Roegner Park
At the start on A Street
Leaving Roegner Park
In Game Farm Wilderness Park
In Game Farm Wilderness Park
White River