Interurban Trail - South
The southern portion of the Interurban Trail is 14.7 miles long going through the towns of Tukwila, Kent, Auburn, Algona, and Pacific. The pictures and report on this page are for the southern portion except Tukwila and part of Kent. In Kent and Tukwila, a nice loop trip combines both the Interurban Trail with the Green River Trail and I have a separate trip report for that loop. The Southern Interurban is nearly a straight shot, adjacent to railroad tracks and powerlines, following the historic Interurban Rail Line.

Start at the north or south end. At the north end, park at Foster Park in Kent. Three paved trails leave the park. The two heading north and west are the Green River/Interurban Loop, while the obvious southern trail goes over the Green River on a bridge. Follow it as it quickly enters a railroad yard, which kids will really enjoy. The trail soon reaches Emerald Downs and then very close to Downtown Auburn. Industrial areas seem to disappear to green wetlands and open areas. In Algona and Pacific, the trail passes neighborhoods and has several small parks for eating lunch. The trail currently ends at 3rd Avenue SW in Pacific where Highway 167 now crosses.

Future plans will take this trail west along 3rd Ave under Highway 167 to the West Valley Highway. Not far south along the West Valley Highway, the old rail line climbs the hillside into and up Jovita Canyon. The right-of-way up the canyon is owned by the City of Edgewood but funding isn't available to develop it. Near the top of the canyon, the Interurban Trail is now completed all the way to Fife. See the Jovita Station Page and Milton Interurban Trail Page.
WillhiteWeb.com - Washington Biking
Distance - Paved 7 miles one way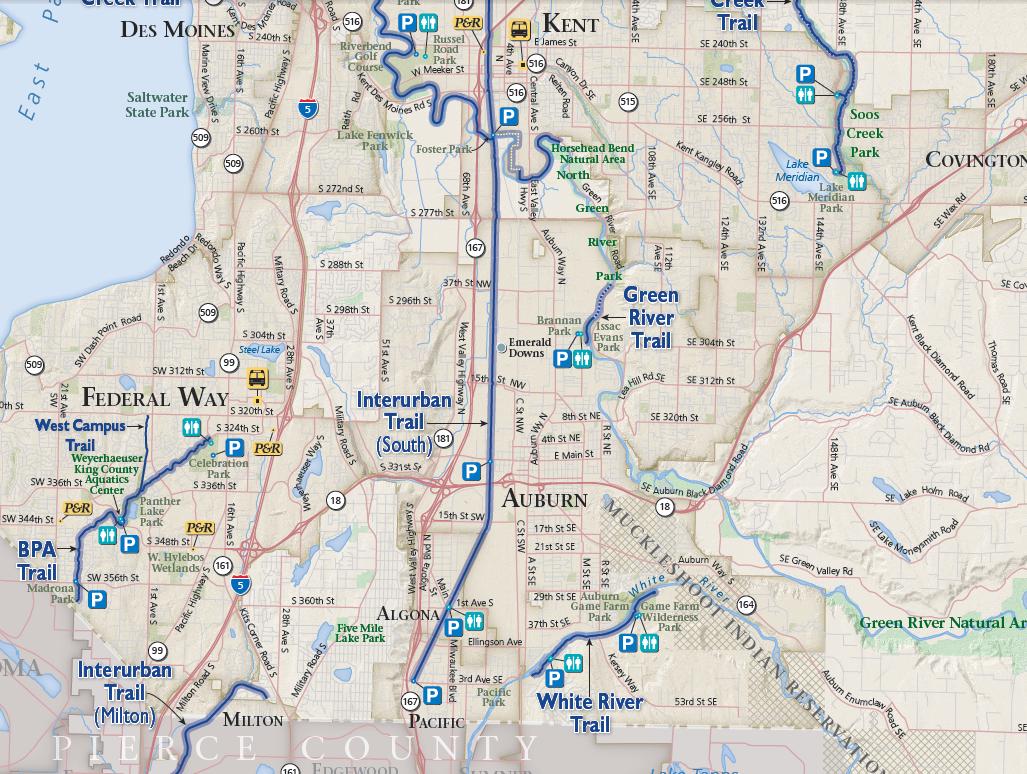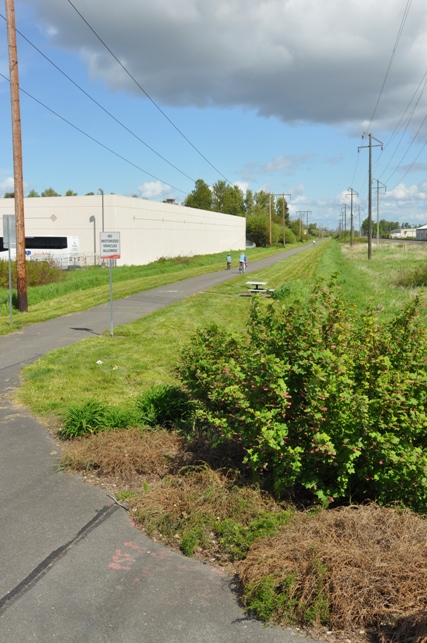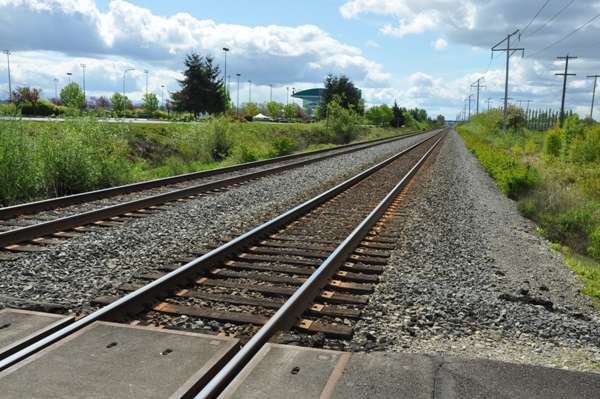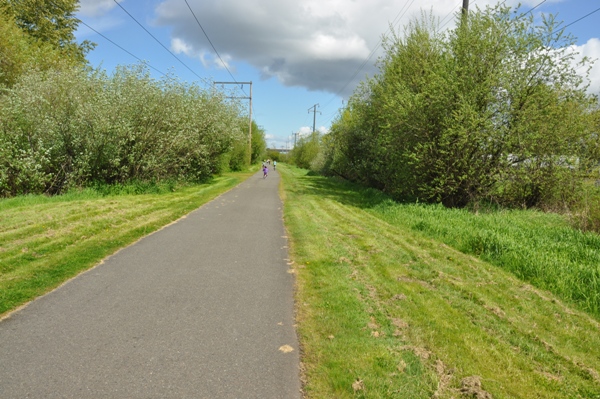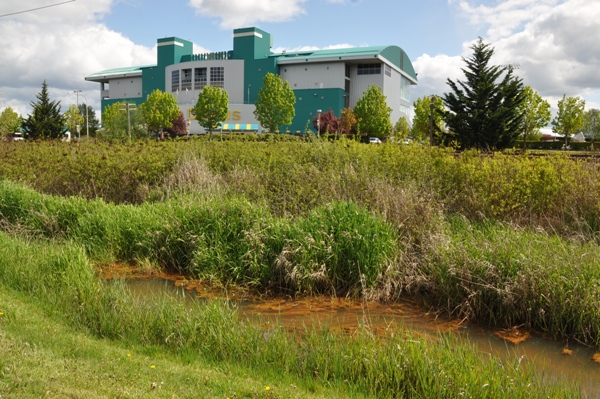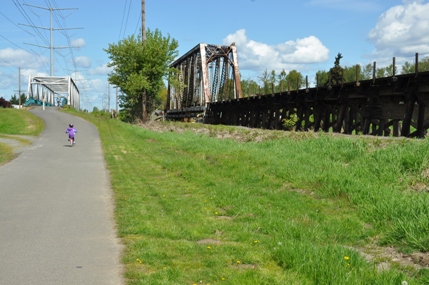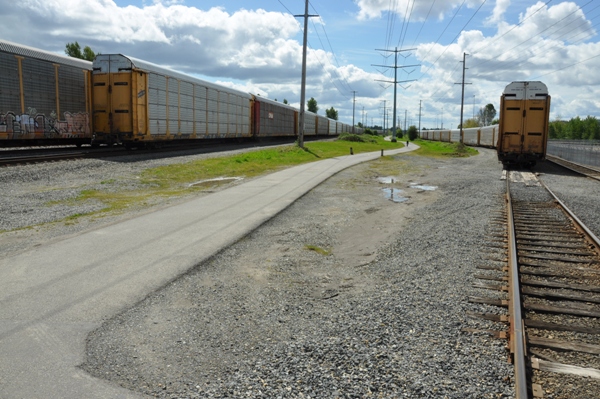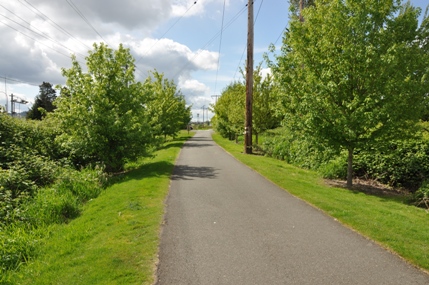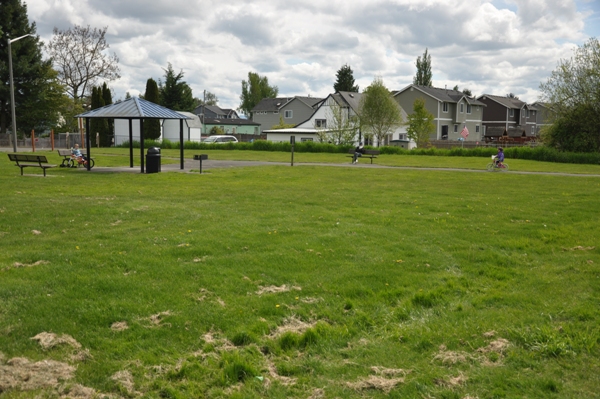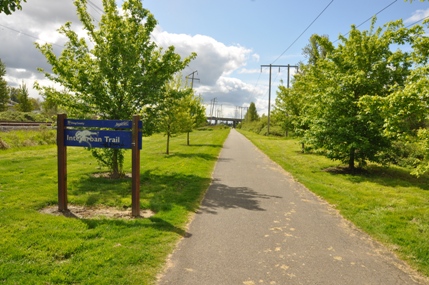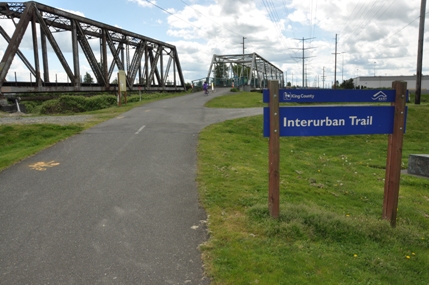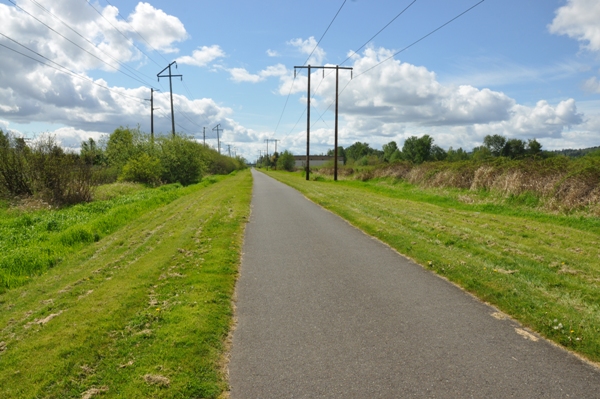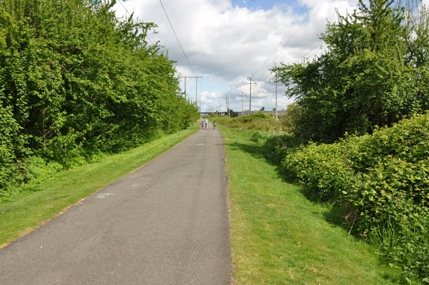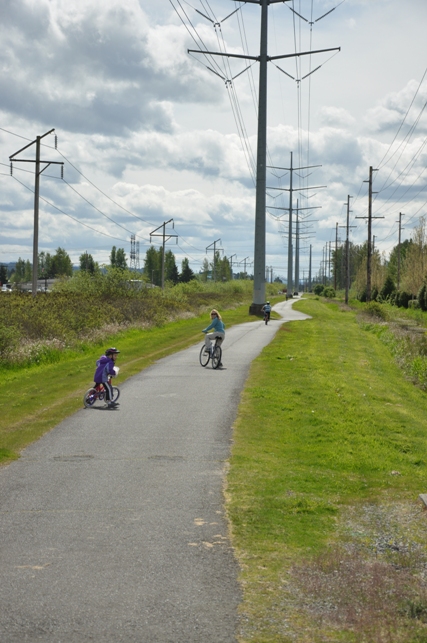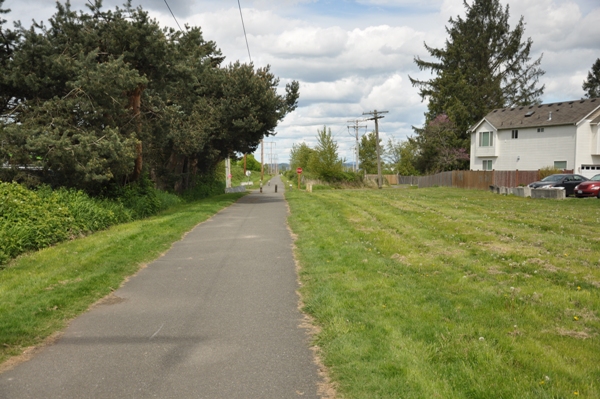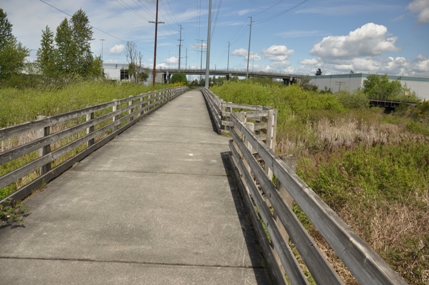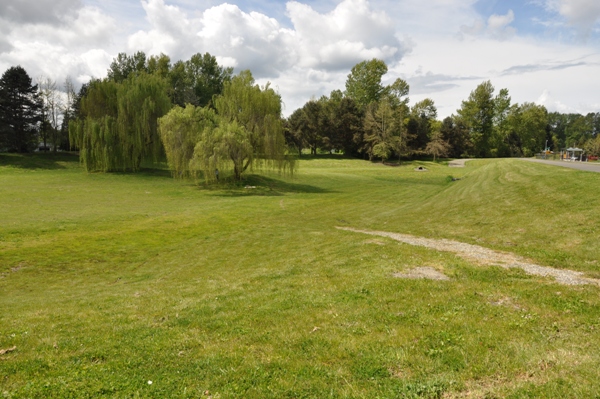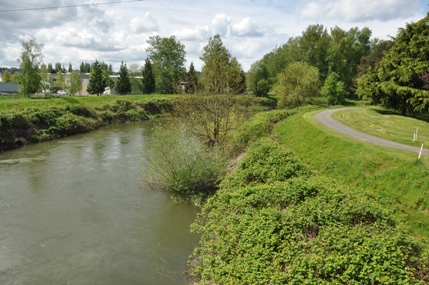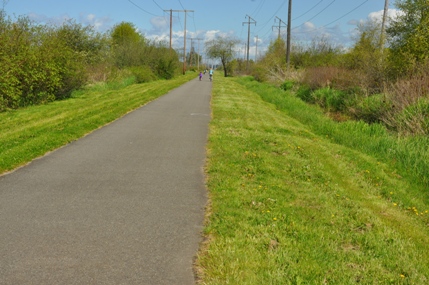 Trailhead in Foster Park - Kent
Green River Bridge Crossing
Railroad tracks near Emerald Downs
Emerald Downs from the trail
Park along the trail in the City of Pacific
Biking through Algona
Foster Park
Bridge over wetlands
Green River in Foster Park